! >
Broadway To Vegas
  
 SHOW REVIEWS CELEBRITY INTERVIEWS GOSSIP NEWS

| | |
| --- | --- |
| | |
SEAN HANNITY SUED OVER FREEDOM CONCERTS - - UP FOR AUCTION AT CHRISTIE'S: PRINCESS DIANA AND MICHAEL CRICHTON POSSESSIONS - - NEXT TO NORMAL RECOUPS INVESTMENT - - CONDUCTOR LEONARD SLATKIN GETS THROWN UNDER THE BUS AFTER LA TRAVIATA OPENING - - KELSEY GRAMMER AND DOUGLAS HODGE STAR IN LA CAGE AUX FOLLES - - FIRST REVIVAL IN 40 YEARS FOR PROMISES, PROMISES - - BILLY ELLIOT CELEBRATES 5TH ANNIVERSAY ON THE WEST END - - MICHAEL J. FOX AND JIM PARSONS HONORED AT NAB CONVENTION - - DONATE . . . Scroll Down


Copyright: April 4, 2010
By: Laura Deni
CLICK HERE FOR COMMENT SECTION

SEAN HANNITY SUED OVER FREEDOM CONCERTS


Sean Hannity
You want controversy and drama? Have right wingers stage musical concerts while left wingers are going over the books.

In this case the concerts featuring some of the top names in the music business are the Freedom Concerts spearheaded by FOX News contributor and right-wing commentator, the popular and powerful Sean Hannity. Complaining about the bookkeeping - Citizens for Responsibility and Ethics in Washington (CREW), a respected, liberal watchdog organization which last Thursday filed an ethics complaint against Nevada Senator John Ensign.

CREW is run by Mealanie Sloan, former Assistant U.S. Attorney in the District of Columbia and one of outed CIA agent Valerie Plame's attorneys. Regarding Freedom Concerts, the organization has filed complaints with the Federal Trade Commission (FTC) and the Internal Revenue Service (IRS) against Sean Hannity, his Freedom Concerts, the Freedom Alliance and Lt. Col. Oliver North. Copies of the complaints were also sent to the attorney generals of the states in which concerts are scheduled to be held this summer - New Jersey, Ohio, Georgia, Florida, Oklahoma Nevada and California.

The complaints charge Hannity and Lt. Col. Oliver North of deceptive marketing practices.



Oliver North founder of Freedom Alliance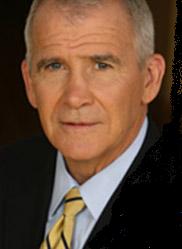 CREW's FTC complaint alleges Hannity and Freedom Concerts have engaged in illegal and deceptive marketing practices by suggesting that all money generated by ticket sales for the Freedom Their official announcement states: "Concerts he sponsors each summer goes to scholarships for children of killed and wounded service members. In fact, the concerts are staged by Premiere Marketing, which is headed by Duane Ward - also the head of Premiere Speakers Bureau, which exclusively represents Mr. Hannity and Lt. Col. North. After staging the concerts, Premiere donates an unknown portion of the concert proceeds to the Freedom Alliance."

In addition to staging the Freedom Concerts their Speakers Bureau represents Lance Armstrong, Glen Beck, Ron Clark, Anderson Cooper, Patricia Heaton, Mike Huckabee, Earvin "Magic" Johnson, Vince Poscente, Steve Perry and Ben Stein.

"Hannity has promoted the concerts on his show, making statements such as, 'Every penny, 100 percent of the donations are applied to the Freedom Alliance scholarship fund,'" continued CREW. "Similarly, promoting the concert on Hannity's program, Lt. Col. North has said, 'There's no overhead. There's no expenses taken out. Every penny that's donated or that's raised through things like the Freedom Concerts goes to the scholarship fund.' In addition, Hannity has pledged that all the proceeds of his new book, Conservative Victory, will go to Freedom Alliance.

According to CREW, their IRS complaint against Freedom Alliance "asks the IRS to consider revoking its charitable tax status because the organization has engaged in prohibited political activities."

"When Freedom Alliance first formed in 1999, the IRS conditioned its charitable tax status on the organization removing politically partisan materials from its website and warned it not to intervene in political campaigns."

"Despite those warnings, Freedom Alliance's website includes links to Lt. Col. North's columns, which are largely political, rents its mailing list to a communications firm that works for organizations that 'seek to reach Republicans and conservatives across the United States,' and hosts an annual "Freedom Cruise" with Republican politicians such as former House Speaker Newt Gingrich and Republican National Committee Chairman Michael Steele. In addition, Freedom Alliance appears to have a relationship with Team America, a PAC formed by Rep. Tom Tancredo (R-CO), dedicated to anti-immigration efforts and supporting conservative candidates."

CREW Executive Director Melanie Sloan stated, "There is little more despicable than preying upon the generosity of Americans by deceiving them into believing they are aiding the children of killed and wounded service members when the truth is most of the money is going to a for-profit venture."

Sloan continued, "Americans deserve to know whether this high-profile charity allegedly dedicated to helping veterans and their families is really doing what it says it is."

Jon Soltz, the Chair of VoteVets.org said, "If not every dime is going to those who wore the uniform, then people have the right to know that. It really is that simple. There are many wonderful charities to help troops and veterans that are completely transparent and truthful about where their donations go. If Sean Hannity and Freedom Alliance are being untruthful, that hurts all those other charities, because it only causes people to hold back donations to worthy causes in the future. We need to get to the bottom of this, quickly, and the FTC and IRS must take any corrective action that's deemed necessary."

At the time of the filing Hannity was preparing to launch his new book, Conservative Victory. He appeared at the Borders Bookstore in Murray, Utah last Wednesday where he also recorded his show with guests, Sen. Orrin Hatch of Utah and author Michelle Malkin.

This year's Freedom Concerts are slated to begin August 6 at Six Flags Great Adventure in Jackson, NJ, followed the next night in Cincinnati. On August 13 the performance is in Atlanta, followed the next night in Orlando. On Friday, August 20 a show is set for Tulsa, OK. On Friday, August 27, the concert takes place in Las Vegas. Last year over 16,000 attended the Las Vegas concert staged at the Orleans Hotel. This year's concert is also at the Orleans. The charity tour ends with a show Saturday, August 28, in San Diego at the Sports Arena.



Charlie Daniels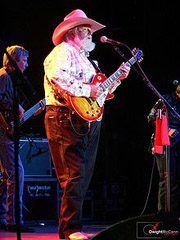 The 2010 concert line up includes Lynyrd Skynyrd, Charlie Daniels Band and Michael W. Smith.

To have a great bottom line, charity events need to be low-budget and high-efficiency. Easier said than done. Charity tours are time-consuming, risky and expensive to produce.

Nobody works for free - nor should that be expected. Many of the rules are outlined in union contracts. If a "star" is donating their time, they are still provided with free airfare, room, food and beverage. That plane ticket is usually 1st class, because union rules dictate that a performer on a long flight flies first class.

Few charity event are toally underwritten. Most expenses from a charity event are paid out of the gross receipts. Charity events have numerous expenses that most people don't even think about. The MDA telethon uses a Las Vegas talent agency to hire extras as seat fillers especially during the middle of the night hours. The last Broadway To Vegas heard they were paid $10 an hour to sit and appropriately respond when the camera did an audience shot. There is nothing wrong with that. Television seat fillers are standard operating procedure. No television viewer is going to pick up the phone and donate if few showed up at 2 a.m. and those that did look sleepy.

An old adage is that you have to spend money to make money.

You bring in a star because their name sells tickets. Musicians, lighting, sound, stage, make-up, hair artists, security, advertising and pr people are all paid - paychecks which they have earned.

The organizers who put together these events - a charity version of a wedding planner - also earn their fees.

Any person or business who says they are donating or giving is then legally listing that on their income tax as a business or charity contribution. That's appropriate. Any time the IRS permits you a rebate; be it for a car, house or appliance, business picks up. Same applies for the ability to deduct business expenses and charity contributions.

The question becomes who/what and why receives the difference between the gross and the net.

For years the financial aspects of Sean Hannity's Freedom Concerts have been scrutinized and Hannity has been vilified.

Conservative blogger Debbie Schlussel reviewed the organization's IRS past filings as well as reviewed specific distribution to several wounded vets.

A DailyKos.com diary posted similar allegations in 2007 under the headline "Hannity's "Freedom" concert is a money scam." The posting of August 6, 2007 begins: "After weaving through voluminous amounts of carefully crafted, parsed language and following up on the reporting of news hounds and a daily kos diarist it appears that Sean Hannity and Oliver North are using the name of dead American soldiers to garner profits for a right wing organization masquerading as a charity."

"Sean Hannity claims that his concerts are 'to benefit the freedom alliance scholarship fund for the children of America's Military heroes featuring Country Music Stars Montgomery Gentry, Leann Rimes, and Lee Greenwood.' A closer looks at the facts tell a different story."

Schlussel's investigation concluded that "roughly only 4% to 12% actually went to the scholarship fund and seriously wounded troops from 2006-2008."

Freedom Alliance responded:

"Since 2003, over $10 million has been raised for the Freedom Alliance Scholarship Fund through the Freedom Concerts and generous donations from the Sean Hannity Show and its listeners. The Scholarship Fund is designated for the education of children of U.S. service members who have been killed or 100% permanently disabled in an operational mission or training accident. All net proceeds from ticket sales (after musical talent, production, promotion and venue expenses) are donated to the Scholarship Fund, aiding greatly in this effort to assist hundreds of families who have lost their loved ones while they were protecting and defending our nation and our freedoms."

Broadway To Vegas contacted both public relations expert Alan Moore, Press Secretary for Freedom Alliance and Duane Ward, President of Premiere Speakers Bureau requesting information as to how they keep production costs to a minimum and to answer the specific charge: "Premiere donates an unknown portion of the concert proceeds to the Freedom Alliance."

Neither Mr. Moore nor Mr. Ward responded.



Broadway To Vegas is supported through advertising and donations. Priority consideration is given to interview suggestions, news, press releases, etc from paid supporters. However, no paid supporters control, alter, edit, or in any way manipulate the content of this site. Your donation is appreciated. We accept PAYPAL. Thank you for your interest.


ART AND ABOUT


UP FOR AUCTION AT CHRISTIE'S: PRINCESS DIANA AND MICHAEL CRICHTON POSSESSIONS

Christie's employee Katy Richards poses for a photograph beside the Sir Peter Paul Rubens painting 'A Commander being armed for Battle' at the auction houses offices in London. The painting from the Spencer Collections at Althorp, the ancestral home of Princess Diana's family, is estimated to fetch $11,921,988 to $17,882,983 when it comes up for sale on July 6. Photo:Christie's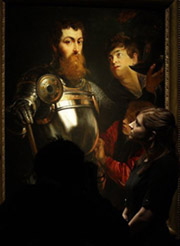 Princess Diana's ancestral home Althorp House houses numerous rare antiques which Christie's Auction House will gavel down this summer. Items up for bid include A Commander being armed for Battle, painted circa 1613-14, by Sir Peter Paul Rubens (1577-1640) (estimate: $18 million) and King David, by Giovanni Francesco Barbieri, Il Guercino (1591-1666) datable to 1651.

Depicting a powerful moment of implacable moral determination, A Commander being armed for Battle, according to Christie's, "is masterfully presented by the artist in the most forthright and technically accomplished manner; particularly notable in the facial expressions and the handling of the light. The sitter has traditionally been identified by some scholars as Emperor Charles V. Rubens has chosen, with his Baroque sense of drama and movement, the moment of arming the Commander. In contrast to the central figure, the youths have an attractive demeanour which contrasts deliberately and sharply with the proud manliness of the warrior."

A Commander being armed for Battle was a comparatively late arrival to the collection, having only been at Althorp since 1802 when it hung as over a door. Although originally described as the 'School of Rubens' in the 1802 inventory of the Althorp collection, this superbly preserved picture is now justly recognized as the prime version of this composition by leading Rubens scholars, including those connected to the Corpus Rubenianum in Antwerp.

Richard Knight, Co-International Head of Old Masters and 19th Century Art at Christie's said: "This magnificent work by Rubens is one of the most important works by the artist to remain in private hands in the UK. It is a museum quality masterpiece and will have wide international appeal."

King David by Giovanni Francesco Barbieri, Il Guercino was acquired in Rome through the Scottish painter and dealer Gavin Hamilton by John, 1st Earl Spencer in 1768. Originally commissioned in 1651 by Giuseppe Locatelli for the Palazzo Locatelli in Cesena and depicting the Old Testament Hebrew prophet, King David, the work was bought specifically to hang in the Great Room at Spencer House. The quiet classicism of King David would have been in keeping with the opulent yet restrained decoration of the London house overseen between 1759 and 1765 by James 'Athenian' Stuart and it was placed in a carved and gilded frame specifically designed by the great classical architect himself. There the painting remained until the 1920s, when the 7th Earl Spencer, faced with declining agricultural rents and rising costs, took the difficult decision to give up Spencer House and take the works of art northwards to Althorp.

Christie's said it anticipates selling about $30 million worth of artifacts from Althorp House, Diana's childhood home and the site of her burial following her 1997 death.

Other lots include English and French furniture and 19th Century horse-drawn carriages. Christie's said three auctions will take place in London during the summer. The auction house indicated the Spencer family was selling the items to raise investment funds to establish the long-term future of the stately home.



This undated photo provided by Christie's auction house shows Jasper Johns' Flag, a pop art rendition of the American flag created in the 1960s that author Michael Crichton bought from the artist in 1973. The painting is one of many in Crichton's collection that will go on the auction block during Christie's Post-War and Contemporary Art sale in New York on May 11-12, 2010. Photo:Christie's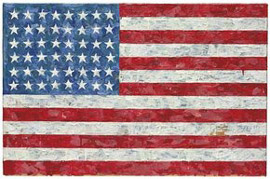 In American, works from the collection of best-selling author and film director Michael Crichton, including one of the most famous icons, Jasper Johns' Flag, will be auctioned off May 11-12 at Christie's in New York City.

Flag by Johns, dated 1960-66, is described by Christie's as a "painstakingly beautiful rendition of the American flag" which has never been on the public market. It was last seen in public 18 years ago, as part of a major pop art survey organized originally by the Royal Academy of Arts in London.

The auctioneer said Johns' flag paintings were among the first icons of pop art, ending the dominance of abstract expressionism practiced by the likes of Jackson Pollock.

Johns' Flag, was purchased by Crichton from the artist in 1974, and hung in the writer's Beverly Hills bedroom.

Crichton, one of the world's most commercially successful writers, died of cancer in 2008. He penned Jurassic Park and created ER. He was also considered one of the great scholars on artist Jasper Johns. Crichton wrote the catalog for Johns' 1977 retrospective at the Whitney Museum of American Art in New York. That Whitney catalog, expanded and reprinted, has become the definitive text on the artist.

Crichton's holdings to be gaveled down - some 90 objects - include sculptures by Claes Oldenburg and Jeff Koons, and paintings by Ed Ruscha and Andy Warhol Those four works alone are expected to fetch around $32 million. The Flag has a pre-sale estimate of $10 million to $15 million. Christie's believes it will set a new record for Jasper Johns.

Oldenburg's 1970 Three Way Plug Soft Sculpture, which Crichton purchased from the artist, is estimated at $250,000 to $350,000. Lichtenstein's Girl in Water has a pre-sale estimate of $800,000 to $1.2 million, while Rauschenberg's Studio Painting is estimated at $6 million to $9 million.

About 70 of the 100 works from the collection including Jeff Koons, Pablo Picasso and Robert Rauschenberg, are being displayed at Christie's Rockefeller Center galleries through April 13. Crichton's collection is part of Christie's post-war and contemporary art sale.





SWEET CHARITY


BROADWAY BARES: SOLO STRIPS directed by Rachelle Rak. Starring 10 of Broadway Bares sexiest dancers - Dave August, Kristine Bendul, Ward Billeisen, Bree Branker, James Brown III, Buddy Casimano, Emily Loftiss, Kristin Piroette, Joe Simeone, and Mark Stuart plus special guests Angie Schworer and vocalist Marty Thomas.

This edition of Solo Strips will have two performances on Sunday, April 11 at Splash in NYC.

Broadway Bares: Solo Strips at Splash kicks off fundraising efforts leading up to Broadway Bears 20 on Sunday, June 20 at Roseland Ballroom.




SPREADING THE WORD


2010 NATIONAL ASSOCIATION OF BROADCASTERS (NAB) CONVENTION

Emmy nominated star of The Big Bang Theory Jim Parsons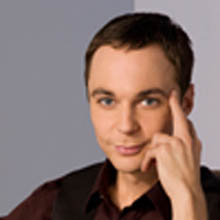 takes place at the Las Vegas Convention Center April 10-15, Highlights include; Michael J. Fox receiving the NAB Distinguished Service Award. The Big Bang Theory's Jim Parsons will be presented with the 2010 NAB Chairman's Award.

CBS News' Russ Mitchell will moderate Future of Broadcast News at a super session. Another super session will feature producers from Heroes and Ghost Whisperer. Sony Executive Hiroshi Yoshioka will deliver the show's opening keynote featuring an exclusive 3D presentation. Assistant Secretary of Commerce & Director General Suresh Kumar, a top official from the U.S. Department of Commerce, will discuss the President Obama's National Export Initiative (NEI). His address will focus on how International Trade Administration and the U.S. and Foreign Commercial Service are supporting efforts to reach the President's goal of doubling exports in five years and supporting 2 million jobs.

Sri Lanka's Shree FM and India's MY FM will receive the 2010 NAB International Broadcasting Excellence Award. The award recognizes international broadcasters that have demonstrated excellent leadership and originality in serving their audience through broadcast advancement or remarkable service to the community.

The convention will also feature a series of sessions focused on video games as an increasingly popular and integral part of the digital entertainment landscape.

In Conversation with Stan Lee, the iconic co-creator of Spider-Man; X-Men and The Incredible Hulk will take place Wednesday, April 14.

"A key theme of this year's NAB Show is transmedia: developing, integrating and monetizing content for multiplatform distribution," said Chris Brown, executive vice president, conventions & business operations for NAB Show. "Stan Lee has epitomized the concept of transmedia with his amazing creations, which have been turned into smash hit feature films, television series and innovative digital content."

NBC Sports will be inducted into the NAB Broadcasting Hall of Fame. Accepting this honor on behalf of NBC Sports will be Emmy Award winner Dick Ebersol, chairman of NBC Universal Sports & Olympics.

BILLY ELIOTT THE MUSICAL celebrated its 5th anniversary in London on March 31 with a special birthday performance attended by 19 past and present 'Billys' at the Palace Theatre in London. Also in attendance were Elton John, who wrote all the music for the production, and his long-term partner David Furnish, whom John credited with having suggested the musical in the first place.

JOAN CRAWFORD IN ...'FLESH AND BLOOD' by Joe Major will have an industry only reading in Manhattan on April 8-9. Directed by Richard Roland, Tony Award winner Michele Pawk will take part new play April 8 and 9 in Manhattan. Joining Pawk will be Liz McCartney, Marcus Neville, Roger Rifkin, Ed Romanoff, Graham Rowat and Sarah Stiles.

DAVID HYDE PIERCE & BRIAN HARGROVE respectively, the Tony award winner actor and writer/producer take part in TalkOut Monday following the performance of The Temperamentals on Monday, April 5 at New World Stages in NYC.

THE BIG BAND BROADCAST

Members of The Big Band Broadcast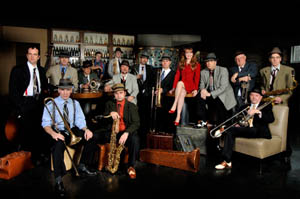 a swinging sentimental re-enactment of the best of the 40's big band era, with glamour, panache, humor, and top quality musicianship. The Big Band Broadcast, starring Holly Larocque and the Mark Ferguson Orchestra, is a joyful and high-powered return to the golden age of radio broadcasts from starlit ballrooms.

The show follows the design of those long-ago evenings when glamour was king and big bands ruled the airwaves.

The audience is invited in to a time-warp with the first strains of the 13-piece orchestra and their opening number Singin' with the Big Bands, and guided on a sentimental journey by the forties-style patter of the engaging radio announcer.

Showcased with solos, specialized introductions and entertaining choreography, the arrangements are true to the originals in form and atmosphere but are advanced into the new millennium with the added advantage of Mark Ferguson's singular arranging style.

True to the period, the show is interrupted for vital words from sponsors and station call letters; it's a visual treat from the musicians, vintage bandstands and microphones to Miss Larocque's specially created gowns, wigs, and jewels.

Saturday afternoon, April 10, at the Balboa Theatre in San Diego.





CRITICS THROW FAMED CONDUCTOR LEONARD SLATKIN UNDER THE BUS AS HE WITHDRAWS FROM LA TRAVIATA
Leonard Slatkin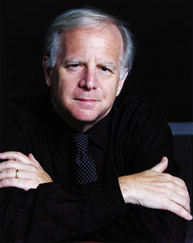 Leonard Slatkin knows what to do with a baton. When he was blamed for the disastrous March 29th opening of La Traviata at the New York Metropolitan Opera, followed by a Thursday announcement that he had withdrawn from the production, headlines erupted as tongues wagged.

Having been the victim of both character assignation and stalking, I know what it's like to have ones words paraphrased, taken out of contest and twisted, even in legal documents which are suppose to be protected against that type of strikes. Thus, it's annoying to see the way the respected conductor is being portrayed - using his own out-of-context and edited words against him - to make him look like something akin to a lackadaisical incompetent. Slatkin is neither. If he's anything, he was too much of a gentleman blogging about rehearsals. When you take the high road people use that as an opportunity to sucker punch.

If a bad review is warranted, write it. People quit and are replaced on a regular basis - unfortunate, but it happens. It's difficult to find a production where there aren't backstage wranglings. What is unprofessional is to cobble Slatkin's words to make it appear that he plotted to use this opera as an earn-as-you-learn experience. Highly regarded outlets engaged in printing skewered Slatkin comments and altered time frames such as:

"It seems like I am the only person (at the Met) who has never performed 'Traviata,'" Slatkin wrote on his Web site after the performance. "But ... I concluded that since everyone else in the house knew it, I would learn a great deal from the masters.'"

Because of the deliberately slanting of Slatkin's statements by others - Broadway To Vegas is re-printing a small sample of the interesting, detailed blogging Slatkin did during rehearsals.

The Michigan based Slatkin was making his first appearance at the Met in 12 years. For those following the intelligent and entertaining website of Slatkin ( leonardslatkin.com ) the potential for a train wreck shouldn't have come as a surprise. The famed conductor was upfront about rehearsals. On his website's Days and Nights at the Opera - his detailed account of La Traviata rehearsals was foreboding. A few of his comments include:

"Most of you know that I do not perform a lot of opera, so venturing back into the pit was a major event for me. It is not for any specific reason that I am reluctant. No, I really look forward to it. . . "

"So why would I pick La Traviata, of all works, this time? At first, it was not my choice. Originally, I had been asked to conduct a revival of Corigliano's The Ghosts of Versailles. This is an opera that the Met premiered a while back, and that I had conducted in Chicago. Our cast was to have included Angela Gheorgiu, Tom Hampson and Kristen Chenoweth. But the budget devils had their way with this and decided that it could not be afforded. The curtain came down and Traviata was put in its place. Angela and Tom stayed but Kristen went over to Broadway to do Promises, Promises."

"At first, I said I would not do the switch. After all, this is an opera I had never conducted and the first real repertoire standard for me at the Met. But after a while, I concluded that since everyone else in the house knew it, I would learn a great deal from the masters. There was a lot of digging for me to do. I consumed books about the composer and the work's history. Listening to a few recordings was helpful but confusing. What constituted tradition and why? This was a question I would ask often during rehearsals."

Slatkin kept a daily record - delightful, fascinating and informative - which clearly indicated that mine fields were everywhere.

A few key indicators:



Angela Gheorgiu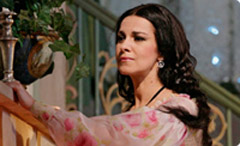 "March 15: We were slated to begin piano/staging rehearsals two weeks prior to opening night. . . I arrived at the orchestra rehearsal room. This is where most of our staging rehearsals will take place. Every day starts at 11 a.m. for us, with the printed schedule being followed almost to the letter. If we are doing Act one, Scene 4, it is written exactly how long this will take and who is needed."

"At this point, we learned that Tom Hampson had bronchitis and would not be around for several days. Seems that he was ordered by his doctors to stay in Vienna until he was better. But Angela Georghiu is in town and expected a bit later in the day. The Alfredo is James Valenti, making his Met debut. . . It seems like I am the only person who has never performed Traviata. This causes some raised eyebrows . . . "

"We decided not to do an outright musical rehearsal, one that would simply be a run through of the work with piano and no action. It seemed more efficient for me to listen as we did the staging. Sometimes the nature of an action will alter the tempo, breathing or phrasing of a particular passage. For example, there is a moment in the second act when Alfredo picks up Violetta and spins her around while he is singing. Clearly there must be some adjustment to allow the voice to cut through while his back is to the audience. And it was also important to listen how the voices interacted with each other. With Tom out of the picture we did not get a chance to do certain crucial moments in the 2nd act."

"March 16: . . . Zeffirelli is not here. This is normal for a production that has been in the house for many years. Another director basically works from all the notes of prior performances and follows those instructions. That person literally has to know what everyone is saying and where he or she is both on and off-stage. . .

Placido Domingo, 69, who recently had a cancerous polyp removed at Mount Sinai Hospital in New York and has been recuperating in Acapulco, Mexico, announced he is vocalizing is looking forward to beginning rehearsals for Simon Boccanegra at Italy's La Scala in two weeks.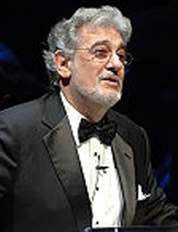 In the afternoon we had a surprise visitor. Having just undergone colon cancer surgery, Placido Domingo decided to make the rounds and assure everyone that he was doing well. We commiserated about hospital food. But it was great to see him up and about. He was in the other two productions I have done at the Met. We both agreed that Traviata is a work that might have a future. . .

"Sometimes the discussions with the musical staff are truly fascinating. Being somewhat naïve in this repertoire, I asked why the off-stage instruments, called the "banda," were not specified in the score. There is only that word without clarifying who actually plays. It seems as if no one has asked this question before. We checked with the orchestra personnel office and found out who is hired for this set of performances. . ."

"The majority of Act 2 was now set and we only needed to see what Tom would do with it. Of course it was not clear exactly when he would be showing up. Because we really don't have a lot of time to put the whole thing together, our rehearsals are quite compact. Sarah, our director, will take the singers through a scene without the music, basically acting it out for them. Then we will do it again, adding in the piano and vocal lines. We try not to stop. When something goes awry or needs clarification, we usually wait until the scene is over to fix it. If there is a musical question, I will simply go up to the singers involved and ask them what they are doing. The only real conflicts are between James and Angela, and this is usually about the basic tempo for the pieces where they sing together. We discuss whether the two lovers should be in sync the whole time or perhaps see the same phrase in a different manner because of their varied life styles. This can be another good point for discussion. So far, I am trying to have them stay in the same tempi as much as possible and let the dramatic action show the contradictions."



Tom Hampson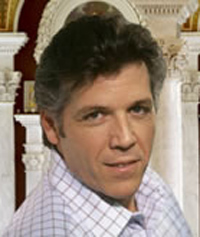 "March 17: Another day without Tom Hampson. We are told that he will arrive tomorrow and come to the "sitzprobe" the next day. For those of you unfamiliar with that term, it translates as "seated rehearsal," one in which the orchestra is present and the singers simply go through it without stage action. Kind of a concert performance."

"In place of Tom we have Dwayne Croft, another veteran of the house and a person who also would have been in Ghosts. So now at least, we get to see and hear some of the music in the second act that was not done the first two days."

"These rehearsals went quickly and they ended early. During the second one, we got around to the last act and here was where we had the first confrontation about a staging direction. As in La Boheme, the heroine dies of consumption – tuberculosis. In Verdi's case she belts out a high B-flat before expiring. Zeffirelli has Violetta cling to Alfredo and then collapse on the floor. None of us liked it. It did not seem to convey the aristocratic nature of her courtesan life. We could not decide if her head should wind up in his lap, which side of him she should be facing, and what his reaction should be. It is critical that this moment, done without singing, be tremendously powerful. I pointed out the moment we hear the chord when Alfredo actually realizes that she is dead, and thought about his character. He has been through a lot of turmoil during the course of the opera. But he is young and clearly does not understand what is going on. I felt that at one point, with him holding Violetta's head, he should look up, asking God why this has happened, and then back down. Yes, a little bit cheesy, but that is probably what he would have done in the play. Not sure how this will turn out."

"March 18: Still no Tom. Angela was tired and decided not to come in. So we just worked a bit with the alternates and smaller roles in the cast. Afternoon rehearsal was cancelled. . .

"March 20: It is the first rehearsal with the orchestra, and I will only see them two more times before opening night. . . There are only a few musicians who I recognize from my previous appearances. . . After an initial greeting, we start right from the top. I always have a game plan for each rehearsal. In this case the idea was to play through each scene and only comment on a few things. During the Prelude to the first act, many of the details that I had noticed on recordings were present. Realizing that my credibility as a Verdian might be questioned, I decided never to reveal that this score was new to me. There were no references similar to "I know this is what you usually do but I would like it played this way." It seemed better just to say what I wanted and sometimes explain why."

"Most of the time, I felt quite comfortable with the work. But every so often, I forgot about a ritardando or a spot where the singers might need a bit more time. Tempi seemed right and the dramatic flow felt good. We had been informed, just before the downbeat, that Angela would be filling in the next day for Anna Netrebko in La Boheme. The Russian star had become ill. . . Angela will take her place. Fully expecting that she would not be at our rehearsal, we were all surprised when she bounced through the door, all bubbly and happy to be with us. Tom Hampson arrived as well, fresh off a plane from Vienna and looking quite well."

"We got to the second act and all of us realized that we had not covered much of this music since our Germont had not been around. So it was very much a sight-reading festival, with Tom giving me subtle indications of where he wanted time and, in other places, to move forward. He sounded great and there was a true connection between him and Angela. This will probably be the most powerful scene in the production."

"As wonderful as it was to have the whole cast, I still had not seen the chorus and today was no exception. Earlier I was told that in some cases they did not show up until the dress rehearsal. It is still not clear to me when we will have them with us. The same goes for the "banda." For this rehearsal, the parts were played on the piano."

"In performance, the work is in three acts with two intermissions. At rehearsal, there is only one ½ hour break in the middle. We had decided to do the first act, jump to the second scene in the second act and then take the interval. After snacks, back to the top of Act 2 and then the last one. We did not stop too often, just enough for me to make some points and rehearse what I felt was needed. The last bar sounded with three minutes to spare. Now I was trying to figure out how long the show actually runs. Checking the Met schedule, I noted that when we start at 8 pm, we are supposed to finish at 11:05! I will try and end at the three-hour mark."

"Last week, Alex Ross delivered a lecture in London. He advocates applause during the course of a concert, not just at the end of works. Of course this is what was done for most of music history before the mid-twentieth century. And it has always been the case in opera. For this set of performances, I will need to know where to expect an interruption and when to just keep going. Most of the time, it is fairly easy to guess, but with all the musical stops and starts between scenes, one can never know. However, there are many places where the drama could come to a grinding halt because of the audience. Clearly Verdi built in where he thought applause was appropriate. We just don't know where he did not want it."

"Since Angela was now involved in a performance the next day, and all we really had to do were the scenes with her and Tom, it was decided to cancel the remaining rehearsals for the day as well as Saturday. . . There is one week and four rehearsals left before the opening."

"March 22: It was a dark and dreary day in Manhattan. The beautiful spring weather of the last week is a thing of the past. Rain and wind took its place. This did not forebode well for the second week of La Traviata rehearsals."

" . . . Today's rehearsal is the first of two that will be with piano and most of the stage sets. The singers are not quite in costume but some are trying on the outfits to see if they fit. It is also helpful for them to get used to moving around with these on. The schedule only has us down for two-and-a-half hours, rather than the usual three. And the break time will be 30 minutes, as opposed to the 20 we took when we were in the orchestra rehearsal space. This must be done to accommodate the stagehands union."

"We started with the second act. It had not yet been staged, as Tom Hampson only arrived for the sitzprobe last Friday. Since most of the action revolves around the three principal singers, there was not too much to do. So we were able to get most of it finished in a short amount of time. It feels strange to have the entire set, soloists, be in the pit, but just have a piano. That instrument is amplified so the singers can hear it on stage. At one point, Angela Gheorgiu asked me to make sure that one of the numbers began a little louder than usual, as she will be upstage (downstage means near the pit) and might not be able to hear the strings clearly enough. The orchestra is not amplified."

"However, there are video monitors on either side of the stage as well as a couple more in different locations. These are for the times when the singers are not able to see me directly by looking in the pit. It is also how the off-stage conductor of the "banda" will get the information about tempi, and coordinate it with my beat. I had not planned on conducting these spots, but now I will, to help keep everyone together."

"The chorus master stopped by to check on how things were going. This ensemble will be around tomorrow, the only chance I have to work with them prior to the Wednesday rehearsal with orchestra. . . There is one tempo transition that is difficult, because of the placement of the chorus on stage. Not much I can do until we actually try it out."

" . . . It dawned on me that tomorrow is primarily to rehearse the parts that we did not get to this morning. Since we have the orchestra on Wednesday, and one final rehearsal on Thursday, there is no 'Piano Dress.' This would normally be where we go through the whole opera, costumes and all, but without the orchestra. In effect, I will only have one opportunity to go through the work from beginning to end. . . "

"March 23: It is day two in the pit, still with piano. But lo and behold the chorus is here! ... Most of the rehearsal focused on the portions we did not do the prior day. For the first time since we began, the bulk of the cast is on stage but they have the least time to get familiar with the production. . .

"One very good thing about piano rehearsals is that it gives me the opportunity to really see what is happening. Our pianist is terrific, and much of the time, I don't have to really "conduct." Giving the singers cues, setting tempos and shaping the phrases is enough. We do not have the 65 or so musicians in the pit, so eye contact downwards is not needed."

"At the end of the rehearsal, one of the music administrators, Craig Rutenberg, came down to talk to me in the pit."

"Are you planning to stop during rehearsal tomorrow?"
"Well, it is my only chance to fix things, as the dress rehearsal is the day after," I replied.
"You know that there is only three-and-a-half hours of rehearsal. You cannot go overtime. And we tend to clock the show in at a little less than that."
"So, you don't want me to stop?'
"That would be greatly appreciated."
"For the first time so far, I get a little apprehensive."

"March 24: Oh-oh! Guess who did not come to the rehearsal today? I left my residence, which is all of two blocks north of the Met. On the way, I was sure that I saw Angela walking in the same direction. This struck me as odd, as I knew that she was staying south of Lincoln Center. And it was only 30 minutes before rehearsal was scheduled to begin."

"Upon arrival, I checked in with the musical crew. About seven minutes before we were to start, Craig came over to the pit, grumbling about problematic sopranos, only not in very nice words at all. The rest of us did not understand what was going on and it was then that we were informed that Angela said she was too tired to sing and act today."

"Now what were we supposed to do?"

"This is why there are covers, although when there is more than a few hours notice, stars are brought in. . . In our case, we are very lucky, as the Korean soprano, Hei-Kyung Hong, is the understudy. She made her Met debut 25 years ago and actually sang in this production for the opening of the season in 2007. So she certainly knows her way around the piece. She is also slated to sing the final performance in April."

"But last week, she was ill and not able to do the rehearsals with us. As of today, no one in the cast had worked with her and the first time I would see her was when the curtain opened. Frantically, I asked my crew what I could expect that might be different, and they said, "Everything", but it would be solid and more than dependable."

"The words from the previous day resonated in my being. "We would appreciate that."

"Well, maybe they would, but I would not."

"This was supposed to be a working rehearsal. It was also the first time everything would be in place; sets, costumes and even the "banda." The orchestra tuned, the house lights went down and we were off."

"After the first act, I asked my assistants, Steve White and Robert Morrison, to give me details, especially those places where I misjudged a tempo or did not hold a fermata long enough. Balances were fine throughout, with the orchestra never covering anyone. The chorus master came over to tell me that I needed to make sure that my beat, even when the music is soft, always is high enough for the full group to see. Good advice. He also thought that the "banda" music was a bit fast. This caused a bit of disagreement with the musical staff, as it was no different than the way we had done it previously."

"In the orchestral world, we get used to very limited rehearsal time. . . It is no different at the opera . . . But this was a different matter altogether. Not only was the work new to me, but also I had never even met the soprano! It is a very good thing that the orchestra is used to changes such as this. They negotiated every turn with an amazing ease, saving me in a couple critical moments. I apologized just before Act 2 and thanked them."

"Welcome to our world," was the response. . ."

" . . .I decided that rather than give any notes to the orchestra or singers, it would be better if I had these given to me by the assistants. That way, I could mark or remember those moments where I might do something better. The question of who would be singing at the dress rehearsal came up, and most everybody was sure that Angela would be there. I was not so certain."



Glenn Dicterow, concertmaster of the New York Philharmonic, coined the phrase "premature articulations." Dicterow performs a solo engagement Korngold Concerto with Sioux City Symphony Orchestra on April 12.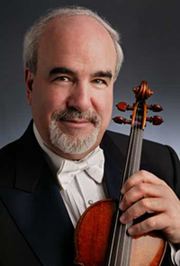 "March 25: There is an axiom that says that if the dress rehearsal doesn't go well, the performances will be good. If this is true, we should have a hell of a show."

". . . First of all, as in many big houses, what you see one day is not necessarily what you get the next. Looking at the orchestra, whom I had only seen twice before, there were some faces that were not familiar. . . what I might have said in rehearsal to one player, or a section, may not have been put in the music. And so there were a couple of minor traffic accidents. The players always caught themselves but it still seemed awkward at certain moments. The concertmaster of the NY Philharmonic, and long-time friend Glenn Dicterow, refers to these incidents as 'premature articulations.'"

"The presence of an audience can help in understanding how the performance will flow. For the first time, I knew where the applause would occur and for how long. This is particularly helpful when I have to give a cue for the next section to begin. However, this crowd was a bit noisier than I expected. The first couple of measures in the Prelude, on which we had worked hard to get a simple and soft sound, were drowned out by nervous expectations in the gallery. Somewhat unexpected was the burst of applause for the scenery."

"Just prior to the start, I went over the list of adjustments that needed to be made, based on the run-through yesterday. Most were obvious and a few were slightly different than anticipated. It was helpful to have this information, as every time we got to one of these tricky spots, I would concentrate just a little bit more. The incessant clicking of the cameras was distracting, but that is part of the dress rehearsal process. . . "

"Since Angela had not rehearsed with us yesterday, there were some shaky moments. We will need to go over a couple passages just to make sure that the coordination between stage and pit is solid. . . "

"All of this has been put together in just over a week and a half. Two casts have been rehearsed and coached. All that remains is the actual set of performances. . . There are three days remaining until we open."

The Met's performance of La Traviata, runs through April 24. Steven White, in his Met debut, will conduct the performance on April 10. Yves Abel will conduct on April 13, 17 matinee, 21, and 24. The April 7 performance is TBA.


OTHER PEOPLE'S MONEY


NEXT TO NORMAL the Tony-award winning musical which recently celebrated its first anniversary on Broadway at the Booth Theatre, has recouped its initial $4 million investment. The musical launches a national tour in November.


CURTAIN DOWN


THE MIRACLE WORKER the Broadway revival of William Gibson's play will close at Circle in the Square Theater Sunday, April 4, 2010 after 21 preview performances and 38 regular performances The show cost $2.6 million to mount and will shutter at a total loss to its producers and investors.

ALL ABOUT ME the Broadway creative which pared Michael Feinstein with Dame Edna Everage - two stars with diverse but not cross over fan bases - will close Sunday, April 4, after 27 preview performances and 20 regular performances at the Henry Miller Theatre. Broadway musicals are noted for being ultra-expensive to produce, and elaborately staged, All About Me was more of a high end, entertaining cabaret act.



THE ADDAMS FAMILY has a book by Marshall Brickman and Rick Elice with music and lyrics by Andrew Lippa. Direction and design by Phelim McDermott and Julian Crouch, and choreography by Sergio Trujillo.

Based on the bizarre and beloved family of characters created by legendary cartoonist Charles Addams.

Starring two-time Tony Award winners Nathan Lane and Bebe Neuwirth as Gomez and Morticia. The production features two-time Tony Award nominee Terrence Mann as Mal Beineke, two-time Tony Award nominee Carolee Carmello as Alice Beineke, two-time Tony Award nominee Kevin Chamberlin as Uncle Fester, Jackie Hoffman as Grandma, Zachary James as Lurch, Adam Riegler as Pugsley, Wesley Taylor as Lucas Beineke and Krysta Rodriguez as Wednesday.

The Addams Family features lighting design by two-time Tony Award winner Natasha Katz, sound design by Acme Sound Partners, and puppetry by Basil Twist. The musical opens on Broadway Thursday, April 8 at the Lunt-Fontanne Theatre.

PROMISES, PROMISES the first revival of Neil Simon's funny and touching book and Burt Bacharach and Hal David's hit-packed score. This revival marks Tony and Emmy Award winner Rob Ashford's Broadway debut as director/choreographer.

The production stars Sean Hayes as Chuck Baxter, Kristin Chenoweth as Fran Kubelik, Tony Goldwyn as J.D. Sheldrake, Tony Award winner Katie Finneran as Marge MacDougall and Tony Award winner Dick Latessa as Dr. Dreyfuss.

They lead a cast of 27 that includes Brooks Ashmanskas as Mr. Dobitch, Peter Benson as Mr. Kirkeby, Seán Martin Hingston as Mr. Eichelberger, Ken Land as Jesse Vanderhof, and features Cameron Adams, Ashley Amber, Helen Anker, Nathan Balser, Wendi Bergamini, Nikki Renee Daniels, Sarah Jane Everman, Chelsea Krombach, Keith Kuhl, Matt Loehr, Mayumi Miguel, Brian O'Brien, Sarah O'Gleby, Adam Perry, Megan Sikora, Matt Wall, Ryan Watkinson and Kristen Beth Williams.

Based on the 1960 Academy Award-winning Billy Wilder film The Apartment that starred Jack Lemmon, Shirley MacLaine and Fred MacMurray, Promises, Promises tells the story of the Consolidated Life Insurance Company and Chuck Baxter, one of its charming young employees. In an effort to advance at the company, Chuck lends executives his apartment for their extramarital romantic trysts. But things become slightly complicated when Fran Kubelik, the object of Chuck's affection, becomes the mistress of one of his executives.

Scenic design by Scott Pask, costume design by Bruce Pask, lighting design by Donald Holder, and sound design by Brian Ronan. Orchestrations are by Jonathan Tunick, with music direction by Phil Reno, and dance music arrangements by David Chase.

Promises, Promises, a unique and popular part of the musical theatre canon, returns to the stage for the first time in over forty years, with previews which began March 27 at the Broadway Theater and officially opens on Sunday, April 25, 2010.

The original Promises, Promises, which starred Jerry Orbach and Jill O'Hara, opened on Broadway in 1968 and ran for more than 1,200 performances.

LA CAGE AUX FOLLES a revival of the celebrated musical with music and lyrics by Jerry Herman and book by Harvey Fierstein.

Directed by Terry Johnson and choreographed by Lynne Page.

Starring Kelsey Grammer and Douglas Hodge, as well as Fred Applegate, Veanne Cox, Chris Hoch, Elena Shaddow, A.J. Shively, Christine Andreas and Robin De Jesús.

Georges (Kelsey Grammer) is the suave owner of a glitzy drag club on the French Riviera. Partnered romantically with his high-strung star performer, Albin (Douglas Hodge), the pair live a charmed life - until Georges' son announces his engagement to the daughter of a conservative right-wing politician who's coming to dinner.

The production features set design by Tim Shortall, costume design by Matthew Wright, lighting design by Nick Richings, sound design by Jonathan Deans and wig and makeup design by Richard Mawbey. Orchestrations, Vocal Arrangements and Musical Supervision are by Jason Carr. Musical director is Todd Ellison.

Previews begin Tuesday, April 6 and will officially open on Sunday, April 18, 2010 at the Longacre Theatre, NYC.

DOUBT; A PARABLE the 2005 Tony Award winner for Best Play written by John Patrick Shanley. Directed by Ira David Wood III.

"What do you do when you're not sure?"

Set in 1964, a nun confronts a priest after suspecting him of abusing a student. He denies the charges, and much of the play's quick-fire dialogue tackles themes of religion, morality, and authority.

Featuring: Lynda Clark, David Henderson, Rasool Jahan and Michelle Wood.

April 9-18 at Theater in the Park in Raleigh, NC.

On April 11 patrons are invited to join David Crabtree from WRAL-TV and Father Mark Betti of St. Bernadette Church for a talkback with the cast after the performance.

POLAR BEARS by Mark Hadden. Directed by Jamie Lloyd.

'And I promise. I will carry on loving you when the lights go out. I will.'

John has never met anyone like Kay. When the moon is in the right phase, she is magnetic and amazingly alive. But when the darkness closes in, she is lost to another world, a world in which John does not belong.

One man's struggle to love, support and live with someone suffering from a psychological condition is beautifully captured with humor and pathos in this extraordinary new play by Mark Haddon, the author of The Curious Incident of The Dog in the Night-Time and A Spot of Bother.

The cast features Richard Coyle, Paul Hilton, Celia Imrie, David Leon, Jodhi May with Skye Bennett and Alice Sykes.

The design team includes; Set Designer: Soutra Gilmour - Lighting Designer: Jon Clark - Composers & Sound Designers Ben & Max Ringham.

Through May 22, 2010 at the Donmar Warehouse in London.

EVERYDAY RAPTURE Sherie Rene Scott's semi-autobiographical play has been selected to replace the recently canceled Lips Together, Teeth Apart at the Roundabout Theatre Company, beginning performances on April 9 with opening set for April 29 at the American Airlines Theatre. The limited engagement plays through July 11.

Written by Scott and Dick Scanlan and directed by Michael Mayer, Everyday Rapture is the story of a young woman's psycho-sexual-spiritual journey on the rocky path that separates her mostly Mennonite past from her mostly Manhattan future.

With a cast led by Sherie Rene Scott, Everyday Rapture features Eamon Foley, Lindsay Mendez, Betsy Wolfe and songs made famous by David Byrne, Roberta Flack, Mister Rogers, The Supremes, and Judy Garland.





WHO'S WHERE




CAROLE KING AND JAMES TAYLOR their much-anticipated Troubadour Reunion tour, marking the 40th anniversary of the pair's breakthrough shows, kicked off their tour last week in Australia. This week the show are a two nighter opening Monday, April 5, at the Sydney Ent'ment Centre in Darling Harbour before moving on to New Zealand for a show Thursday at the Westpac Arena in Christchurch and a performance Saturday at the Vector Arena in Auckland.

DUNCAN SHEIK WITH THE SAN FRANCISCO SYMPHONY with music by French composers Gounod, Vivier, Poulenc, and the World Premiere of Duncan Sheik's suite of songs from his latest work, Whisper House, with newly commissioned orchestrations for each piece, arranged by Simon Hale and conducted by Edwin Outwater and performed by a 90+ piece orchestra. The songs are from the Whisper House musical, Sheik's follow-up to his score for the Tony-winning Broadway musical Spring Awakening. April 7-10 Davis Symphony Hall in San Francisco.

LESLIE UGGAMS The Tony Award winner is performing a three-week engagement at the Cafe Carlyle in NYC through April 17. The acclaimed singing actress is backed by a five-member band led by music director Don Rebic on piano: Aaron Heick (woodwinds), Steve Bargonetti (guitar), Ray Kidlay (bass) and Buddy Williams (drums).

REBA McENTIRE AND GEORGE STRAIT in the spotlight Thursday, April 8, at the Qwest Center in Omaha. On Friday the show is at the Sprint Center in Kansas City. Saturday finds them at the Wells Fargo Arena in Des Moines, IA.

BON JOVI on stage Wednesday, April 7, at the Xcel Energy Center in Saint Paul, MN. On Saturday the tour stops at the American Airlines Center in Dallas, TX.

TAYLOR SWIFT opens a two night stand Tuesday, April 6, at the Pepsi Center in Denver. On Saturday the show is at Save MartCenter in Fresno, CA.

WEDNESDAY NIGHT AT THE IGUANA with hosts Dana Lorge and Richard Skipper. Bill Zeffiro on keyboard & Saadi Zain on bass. Wednesday's guests include: Charisma Esther Beckman (featuring Nina Grand, Scott LaChance, Mike Mulligan, Paul Auriemma, Joe Clenents, and MD Mike Leshowitz), Sina Lewis, Cindy Marchionda, RJ Shaw, Susan Winter. April 7, Iguana VIP Lounge, NYC.

BLACK EYED PEAS take to the stage Wednesday, April 7, at the ARCO Arena in Sacramento, CA. On Saturday they perform at the Dome in Tacoma, WA.

MICHAEL BUBLE in the spotlight Tuesday, April 6, at the Oracle Arena in Oakland, CA. On Thursday he'll be delighting the crowd at the US Airways Center in Phoenix. Friday finds him at the Staples Center in Los Angeles.

CARRIE UNDERWOOD performs Tuesday, April 6, at the Schottenstein Center in Columbus, OH. On Wednesday the show is at the Civic Center in Peoria, IL. On Friday she's on stage at the Conseco Fieldhouse in Indianapolis and on Saturday the tour stops at the Metro Centre in Rockford, IL.

CHITA RIVERA performs Friday, April 9, at the Philharmonic Center for the Arts in Naples, FL.

ALICIA KEYS brings her talents to the Staples Center in Los Angeles on Tuesday, April 6.

PAULA POUNDSTONE telling funny stories Friday, April 9, at The Music Hall in Portsmouth, NH. On Saturday she'll be getting laughs at the Sandler Center for the Performing Arts in Virginia Beach, VA.


GET WELL SOON TO . . . .


JAMES GALWAY

Sir James Galway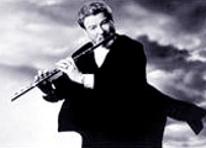 the northern Ireland-born virtuoso flutist from Belfast, nicknamed The Man With the Golden Flute who fell down a flight of stairs in Lucerne, Switzerland and broke both of his arms.

"It is nearly two months since my famous flight down the stairs, and I am very happy to report progress is good," blogged Sr. James. "Both casts have been off for a month now and movement of both my left wrist and my right elbow are improving steadily."

"Unfortunately, one of the five screws in my right elbow has become a bit loose. However, the doctors have informed me that this may well rectify itself, or I might have to have minor surgery to help strengthen this area. Just my luck….the loose screw is exactly where I need to bend to play the flute!"

"I am continuing to practice a bit more each day, in short sessions; enjoying playing again more than ever and getting myself ready for the upcoming concert tours."

"I apologize once again to all of you who have bought tickets for the concerts in March. It was with great sadness that I had to cancel these concerts, but I hope to see you all again real soon."



Next Column: April 11, 2010
Copyright: April 4, 2010. All Rights Reserved. Reviews, Interviews, Commentary, Photographs or Graphics from any Broadway To Vegas (TM) columns may not be published, broadcast, rewritten, utilized as leads, or used in any manner without permission, compensation and/or credit.
Link to Main Page
---
Laura Deni



U.S. Postal Address: Post Office Box 60831, Las Vegas, NV 89160
CLICK HERE FOR COMMENT SECTION