! >
Broadway To Vegas
  
 SHOW REVIEWS CELEBRITY INTERVIEWS GOSSIP NEWS

| | |
| --- | --- |
| | |
THE HEART IS A LONELY HUNTER HAS WORLD PREMIERE - - ROBERT GOULET TO STAR IN LA CAGE ON BROADWAY BEGINNING APRIL 15 - - SHARON OSBOURNE AND DAUGHTER STAR IN THE VAGINA MONOLOGUES - - ROD STEWART DELIVERS ONE OF THE BEST LAS VEGAS SHOWS IN RECENT MEMORY - - DEMOCRACY AFTER CHATS FEATURE NOTED POLITICAL LEADERS - - MUSIC IMPORTANT PART OF ROYAL MARRIAGE BLESSING - - TOM BROKAW TAKES TO THE STAGE - - OUR TIME THEATRE GALA - - DONATE . . . Scroll Down


FROM MAGGIE MAY TO THE GREAT AMERICAN SONGBOOK
Rod Stewart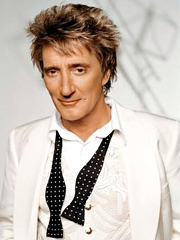 Rod Stewart. Not since Tony Bennett mined a fan base with the MTV crowd has a performer so re-invented himself. Performing in Las Vegas Saturday night at the MGM-Grand Garden Arena, Stewart made his first appearance in Sin City since winning his first Grammy and getting down on bended knee - atop the Eiffel Tower - to propose marriage to Penny Lancaster, 33. She said "Yes".

Rod Stewart's performance was one of the best shows to play Vegas in recent memory.

Stewart's Grammy was awarded to him last February, for his most recent album, Stardust...Great American Songbook, Vol. III. in the Traditional Pop Vocal Album category. That CD debuted October 24, 2004, selling 240,000 copies, It was the first No. 1 album he'd had since 1978's Blondes Have More Fun, an album that contained Do Ya Think I'm Sexy?

The raspy-voiced rocker turned cabaret crooner, is reaping the kind of chart success he hasn't seen in a quarter of a century. The Rock and Roll Hall of Famer seems to be enjoying every minute of it and so does the audience.

The crowd had an age range composed of what appeared to be several in the 6 to 11 year-old category, up to those who looked to be in their 80's, accompanied by what may have been their children and grandchildren. The crowd was both well mannered and exuberant. Many knew the words to every song. They also knew how to tell time. Set to start at 8 p.m. almost to the dot the crowd started clamoring for the show to begin. At 8:25 Stewart decided to oblige.

While Stewart does more strutting in place and posturing that snake-hipping his lithe frame across the stage, he offers a high energy show that is both entertaining and fun for all ages.

He opened with Forever Young and the first section was a trip down memory lane - a time-line of his music enhanced by three big screen videos on center stage. Young Turks; Sailing; This Old Heart of Mine; Some Guys Have All The Luck; First Cut Is The Deepest; Downtown Train; Hot Legs. The scenes are a skillful, well thought out intertwining of live action and vintage clips ranging from clever and cute to emotional.

Those interested in being lighting or scenic designers should be required to study this production. A flawless effort that shows the power and elegance of mixing black, gray and red. The scenic and lighting designers used every hue on the color pallet in a brilliantly awesome demonstration of lighting and color dynamics and creativity. The filming and editing of live action coupled with vintage video should be award winning.

Backed by knockout gorgeous and talented musicians, Stewart came on stage and immediately owned the 15,000 seat arena, which appeared to be 99 percent full - and nobody left early.

He effortlessly sang his signature songs and if Stewart encouraged sing-alongs permitting the audience to hit some of the high notes for him - nobody cared.

A 15-minute intermission accommodated a set change which transformed the stage into his own nightclub bandstand which included an extensive string section, Stewart, clad in black tails - one of five costume changes - delivered tunes that were written between WW1 and WWII. While he's not a lyric singer ala Steve Lawrence, his sandpaper voice soulfully polished the notes on As Time Goes By, while footage from Casablanca played on the video screens. That was followed by Gershwin's You Can't Take Away From Me, and a tribute to Louie Armstrong's What A Beautiful World. The Great American Songbook segment was over too soon.

Following another costume change Stewart came back with his signature Maggie May which we hope placated the jerk who kept yelling "sing Maggie May" after each and every song.

Having A Party was pure rock as Stewart kicked soccer balls into the audience, no doubt a reference to his days as a former apprentice with the Brentford Football (Americans call it soccer) Club.

As people danced in the aisles he closed the show with Do Ya Think I'm Sexy?

Stewart was the sixth-highest earning musician in 2004, taking home $34.6 million, according to Rolling Stone. Maggie May and Do Ya Think I'm Sexy? were also rated among the magazine's 50 Greatest Songs of All Time. Not bad for the London born kid who was once deported for vagrancy.

The ticket prices can be a bit pricey - but they are worth it.

With one 15 minute intermission the concert ran two hours and five minutes - over much too soon.

On April 9 Stewart appears at the Sovereign Center, Reading, PA and on April 10 he'll be on stage at the Nassau Coliseum, Uniondale, NY.



Broadway To Vegas is supported through advertising and donations. Priority consideration is given to interview suggestions, news, press releases, etc from paid supporters. However, no paid supporters control, alter, edit, or in any way manipulate the content of this site. Your donation is appreciated. We accept PAYPAL. Thank you for your interest.


MUSIC IMPORTANT PART OF ROYAL MARRIAGE BLESSING


When Prince Charles and Camilla, Duchess of Cornwall have their marraige blessed at St. George's Chapel in Windsor Castle by the Archbishop of Canterbury, Rowan Williams, next Friday, music will play a major part.

A combination of choral and orchestral music will be played during the Service of Prayer and Dedication. The music, which has been chosen by HRH The Prince of Wales and Mrs Parker Bowles, includes some of their favorite pieces such as Bach's Cantata "Nun Komm der Heiden Heiland" and excerpts from Handel's Water Music.

Among the musicians performing at the Service are members of the Philharmonia Orchestra, of which The Prince of Wales is Patron, and the St George's Chapel Choir. Founded in 1348, the Chapel Choir is made up of 23 boy choristers (all pupils from St George's School situated in the Castle grounds) and 12 Lay clerks singing alto, tenor and bass. The choir sings regularly in the presence of The Queen and other members of the Royal Family, and often tours abroad.



Ekaterina Semenchuk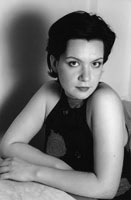 A Russian version of The Creed, set to music by Gretchaninov, will be sung by Ekaterina Semenchuk, a young Russian contralto who has been specially flown over as a wedding gift from the Mariinsky Theatre Trust of St Petersburg, of which HRH The Prince of Wales is Patron and a benefactor. Ekaterina is a highly acclaimed young singer who was a finalist at the Cardiff Singer of the World Competition in 2001.

Semenchuk has evoked comparisons to the great mezzo-sopranos of yesterday in regular appearances with the Kirov Opera, an acclaimed recital at London's Wigmore Hall, and emotionally charged turns as Olga in Eugene Onegin at the Aix-en-Provence Festival and in the title role in Carmen with the Opera Company of Philadelphia. At the beginning of the Service of Prayer and Dedication, a number of organ and orchestral pieces will be played. These include Farewell to Stromness by The Master of the Queen's Music, Sir Peter Maxwell Davies and which has been specially arranged by Rosemary Furniss for strings. Other pieces include works by Walton, Bach, Handel, Finzi, Grieg and Elgar.

As The Prince of Wales and Mrs Parker Bowles join the congregation, the orchestra will play the Adagio moveme

nt of Albinoni's Oboe Concerto in D minor.

During the Service, three hymns will be sung, all of which are The Prince's and Mrs Parker Bowles's favorites. They are: Immortal Invisible (tune: St Denio), Love Divine All Loves Excelling (tune: Blaenwern), and Praise My Soul The King of Heaven (tune: Goss).



Alun Hoddinott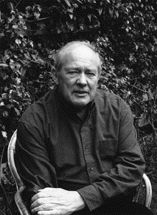 After the concluding blessing, a verse of the British National Anthem will be sung, followed immediately by a specially commissioned Celebration Fanfare by the Welsh composer Alun Hoddinott.

As Professor of Music at University College, Cardiff, and Artistic Director of the Cardiff Festival, he has had considerable influence in awakening interest in contemporary music in South Wales. He has also formed close and regular contacts in both the USA and Germany.

The one-minute fanfare for string orchestra, two trumpets and an organ, will be performed during the minute it takes the newlyweds to leave the chapel. This will be the only time the piece is played with instructions that it will never again be played. Hoddinott previously composed pieces to celebrate Charles's 16th birthday and his investiture as Prince of Wales.

The Service will conclude with the orchestra playing excerpts of Handel's Water Music and excerpts from works by Bach for organ.

The organist for the Service will be Roger Judd and the choir will be conducted by the Director of Music of St George's Chapel Timothy Byram-Wigfield.

The Philharmonia Orchestra will be conducted by Christopher Warren-Green.


SPREADING THE WORD


TOM BROKAW anchor and managing editor of the top-rated NBC Nightly News since 1993, takes to the stage on Monday, April 11, at the Walt Disney Concert Hall in Los Angeles as part of the Ahmanson Theatre Los Angeles Music Center's Speaker Series.

DEMOCRACY Michael Frayn's acclaimed new play about the spy scandal that brought down the West German Chancellor Willy Brandt in the 1970's, has begun a series of post-performance discussions with noted political figures. Senator Chuck Schumer, Democrat of New York, was the first guest, following the 8 p.m. performance last Wednesday. Gen. Wesley Clark will speak following the show on Tuesday, April 5. The discussions are free to ticketholders. Democracy is slated to close on April 17 after 173 performances and 17 previews at the Brooks Atkinson Theater.


SWEET CHARITY


OUR TIME THEATRE COMPANY presents its 3rd Annual Benefit Gala which continues its tradition of honoring a person who has been an inspiration to people who stutter. This year's Our Time Award will be presented by Tony Award-winner Phylicia Rashad to Ken Roberson, choreographer of the Tony Award-winning musical, Avenue Q. The evening will be hosted by Richard Kind, star of the Tony Award-winning musical The Producers. Monday, April 11, beginning with cocktails at Andavi, followed by the performance at the Lucille Lortel Theatre in NYC.

John Lithgow is the Honorary Chair and the Co-Chairs are Everett Bradley, Byron Easley, Jason Moore, Liz Tuccillo, and Tom Viola. Performers and presenters include: the cast of the Tony Award-winning Avenue Q, the cast of STOMP, Maurice Hines, director Charles Randolph-Wright, Michelle Robinson, Everett Bradley, Catherine Montgomery from the American Institute for Stuttering and of course the fabulous and inspiring Our Time kids.

Our Time Theatre Company provides an environment free from ridicule where young people who stutter discover the joy of creating and performing original theatre. Based in New York City, Our Time consists of pre-teens and teenagers who study acting, singing, playwriting, drumming, and dance with professional artists. Exercising these skills, they create original plays that are performed for the public. Our Time serves its members free of charge and the only prerequisite is that you stutter. Now in its third year, the Our Time Award is an annual award given to an individual who has improved the quality of life and been an inspiration to people who stutter.



THE HEART IS A LONELY HUNTER

Julie Jesneck who plays Mick Kelly making an emotional appeal to Dr. Copeland played by Ron Cephas Jones as Roslyn Ruff who plays Porcha looks on. Photo Credit: Christopher Oquendo/Alliance Theatre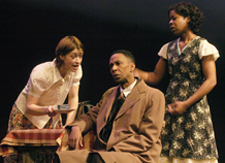 is staging its world premiere at Atlanta's Flagship theatre, the Alliance Theatre.

A play adapted by Rebecca Gilman from Carson McCullers' best-selling classic novel. McCullers, who died in 1967, wrote the novel when she was in her early 20s. The adaptation is by Rebecca Gilman, who first read the book when she was about 14.

Robert Saxon Public Relations Manager of the Alliance Theatre told Broadway To Vegas; "This poignant novel is currently listed on Oprah Winfrey's Book Club list. The Alliance Theatre opened this production Wednesday, March 30 in association with New York's Tony award-winning The Acting Company, the leading touring company in the United States. The play runs through April 24 after which it will tour to Alabama, North Carolina, Virginia and parts of Georgia including Columbus, Ga. - McCullers' hometown."



Henry Stram cast as deaf mute Singer sits, while Julie Jesneck as Kelly and Roslyn as Porcha appear in the background Photo Credit: Christopher Oquendo/Alliance Theatre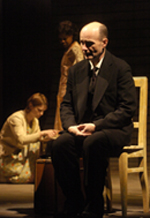 "Tony award-nominated and Broadway director Doug Hughes is directing this exciting new production at the same time he is taking his production of Doubt to Broadway," he continued.

"The play (and book) is about a deaf and mute man who becomes the confidante to a group of lonely and struggling individuals in a small town in Georgia in the 1930s. All of the characters long for compassion and connection in a drama about hope and understanding."

The production team includes; Set design by Neil Patel. Lighting design by Michael R. Chybowski. Costumes by Catherine Zuber. Sound design by David Van Tieghem.

Saxon was thrilled about opening night. "It was a magnificent evening! One-and-a-half-hours before curtain time the evening began with a gala reception. Large yellow, white and silver balloons decorated the expansive galleria lobby of the Woodruff Arts Center, where the Alliance Theatre is located, in columns from floor-to-ceiling, with sunflowers and gerbera daisies on the tables. Mary Mac's Tea Room - a local Atlanta favorite since 1945 - catered the event and provided a truly southern menu of Fried Chicken Drumsticks, Sweet Potato Soufflé, Collard Greens, Cracklin' Bread, Black-eyed Peas and Triple-cut Creamed Corn."

According to Saxon; "Important guests attending the opening included: Dr. Virginia Spencer Carr, Biographer of Carson McCullers; Doug Hughes, Tony-nominated Broadway director from NY; Rebecca Gilman, acclaimed southern playwright; a group of six scholars from the Carson McCullers Institute for Writers and Musicians at Columbus State in Columbus, Georgia (one of whom is a cousin of Carson McCullers); and, approximately 20 members of the renowned Acting Company of NY who will take this production on tour to Alabama, Georgia, North Carolina and Virginia after it closes here in Atlanta. Mrs. Corretta Scott King is scheduled to attend the April 5th performance."

"The festive evening concluded with a post reception including ice cream."

LAS VEGAN ROBERT GOULET TO JOIN LA CAGE AUX FOLLES ON BROADWAY the Tony award winning Goulet, who has lost none of his notes, looks, or sense of humor since making his Broadway debut in 1960 as Sir Lancelot in Camelot opposite Richard Burton and Julie Andrews, will join the cast of La Cage aux Folles as a replacement for Daniel Davis in the role of Georges.

Davis played his final performance in the revival at the Marquis Theater last Sunday amid reported that he was being dismissed because of discord between him and other members of the cast and the production team. Goulet's April 15th debut attests to his speed reading ability and mental retention in bring him up to speed with the script in record time. Until then the role of Georges is being played by understudy John Hillner.

Goulet will join cast members; Gary Beach as Albin and Gavin Creel as Jean-Michel, Angela Gaylor as Anne, Ruth Williamson as Jacqueline, Michael Mulheren as Edouard Dindon, Linda Balgord as Mme. Dindon and Michael Benjamin Washington as Jacob.

Goulet, who won a Tony Award in 1968 as best actor in a musical for The Happy Time. also appeared on Broadway in a 1003 staging of Camelot and Moon Over Buffalo in 1995. This past year he starred in a cross country tour of South Pacific.

I HAVE BEFORE ME A REMARKABLE DOCUMENT GIVEN TO ME BY A YOUNG LADY FROM RWANDA Written by Sonja Linden. Directed by Michael Bloom.

Kansas City Rep is the first American theatre company to produce this remarkable and inspiring play.

Juliette is a survivor of the Rwanda massacres of 1994. Now living in London, she encounters Simon, a well educated but uninspired and adrift poet, and asks him to help her craft the manuscript she has written. Soon she and her would-be mentor make life-changing discoveries about resilience and survival, and the expressive power of the written word.

Michael Bloom, newly-named artistic director of the Cleveland Play House, returns to the Rep to direct this extra Rep production in the 195-seat H&R Block City Stage at Union Station. April 2-May 8.

THE VAGINA MONOLOGUES which returns to London's West End for a six week run, beginning previews at the Wyndham's April 5. The production will star Sharon Osbourne, wife of legendary rocker Ozzy, and their oldest daughter Aimee Osbourne; comedienne Jenny Eclair and actress Naomie Harris .

Based on interviews with a diverse group of women - from a Long Island antique dealer to a Bosnian refugee - the play brazenly explores the humor, power, pain, wisdom, outrage, mystery and excitement hidden in vaginas.

PLAY WITHOUT WORDS by Matthew Bourne.

Devised by Matthew Bourne. Music by Terry Davies. Inspired by Joseph Losey's film. by special arrangement with STUDIOCANAL. Based on The Servant by Robin Maugham. A New Adventures / National Theatre Production. American Premiere Production April 8 to May 29 at the Ahmanson Theatre in Los Angeles.

THE RANDY NEWMAN PROJECT with music & lyrics by Randy Newman. Conceived by Randy Newman, Michael Roth and Jerry Patch.

Randy Newman's songs speak straight from the bones of America. As a Grammy and Emmy Award-winner he has received 16 Oscar nominations for writing the scores of films ranging from Toy Story to Seabiscuit, and won an Oscar for Monsters, Inc. But Randy initially became famous during the 1960s and 70s for writing quirky, darkly funny, or sharply satirical songs that painted vivid portraits of true-to-life characters. In this new stage piece, Randy takes us on an odyssey through his own life: his adventures in Hollywood and New York, his identity crises, and his passionate views of America over the past forty years. In songs like Sail Away, My Country, Political Science, and Days of Heaven, Newman deals with American upheaval, change, and triumph.

The show features both fresh takes on some of his greatest hits and new material created specifically for the Prince production. Broadway star Dan Jenkins will portray Randy Newman on stage. The composer will be on hand for certain special events.

The Philadelphia premiere June 4 - June 26 at the Prince Music Theatre.

SLEUTH Written by Anthony Shaffer. Popular mystery writer Andrew Wyke lives in a world of plot twists and intricate strategies. In discovering his wife's lover, Wyke devises a devious plan to humiliate him. But Wyke learns that even the best laid plans can go astray when the police arrive and a new game begins - a game where rules don't apply and the stakes are life or death.

Directed by Michael Michetti, Co-Artistic Director of the Theatre @ Boston Court.

April 8-24 at the Falcon Theatre in Burbank, CA.

TV HIT PARADE In this concert salute to the TV generation, familiar television faces Joyce DeWitt (Three's Company), Barry Williams (The Brady Bunch), Adrian Zmed (T.J. Hooker) and special guest Mackenzie Phillips (One day at a Time) present the themes, medleys and greatest hits from the tube that have become part of our daily lives.

See if you know the words and music to the songs from Cheers, M*A*S*H, Mary Tyler Moore, Green Acres, The Facts of Life, Happy Days, Gilligan's Island and more. Stay tuned.

The show takes place April 3 at the Juanita K. Hammonds Hall for the Performing Arts in Springfield, MO. April 9 at the River Center - Bill Heard Theatre in Columbus, GA. and April 19 at the State Theatre in New Brunswick, NJ.



WHO'S WHERE


U 2 has two sets of two-nighters this week. On Tuesday and Wednesday April 4-5 they are at the Staples Center in Los Angeles. On Saturday and Sunday they can be enjoyed at the HP Pavilion at San Jose in San Jose, CA.

WYNTON MARSALIS trumpeter, bandleader and composer Wynton Marsalis is the most recognized jazz artist in the world today, with more than 7 million records sold and nine Grammy Awards. A distinguished classical performer, he recently became the first jazz musician to win the Pulitzer Prize in music. Wednesday, April 6 at Hayes Hall in Naples, Florida.

AUDRA McDONALD winner of four Tony Awards – for Master Class, Ragtime, Carousel and, in 2004, A Raisin in the Sun – the operatically trained McDonald is a tried and true hit both on Broadway and the concert stage. Sunday, April 10 at Hayes Hall in Naples, Florida.

PETER CINCOTTI in the spotlight Friday, April 8, at the Music Center at Strathmore Hall in North Bethesda, MD.

CHER on stage Thursday, April 7 at the Bell Centre in Montreal. Next Sunday, April 10 the production is at the John Labatt Centre in London, ON.

THE EAGLES perform Tuesday at the lst Mariner Arena in Baltimore, MD. On Wednesday the show is at the Nassau Coliseum in Uniondale, N.Y. Friday finds them at the Continental Airlines Arena in East Rutherford, N.J. and on Saturday they can be enjoyed at the Atlantic City Boardwalk Hall in Atlantic City, N.J.

STING is center stage Monday at the Spokane Arena in Spokane, Washington. ON Tuesday he's in the spotlight at Prospera Place in Kelowna, BC. Thursday he stars at the Adams Event Center in Missoula, MT and on Saturday the place to be is the Idaho Center in Nampa, ID.

BIG BAD VOODOO DADDY gets the beat going Saturday at the Grand Casino in Biloxi, MS.

THE LETTERMEN singing their hits Saturday at the Crystal Grand Theatre in Wisconsin Dells, WI.

CHRIS BOTTI on stage Wednesday at the Idaho Falls Civic Auditorium in Idaho Falls, Idaho. On Friday he begins a two night stand at the Sun Coast Hotel in Las Vegas.
















Next Column: April 10, 2005
Copyright: April 3, 2005. All Rights Reserved. Reviews, Interviews, Commentary, Photographs or Graphics from any Broadway To Vegas (TM) columns may not be published, broadcast, rewritten, utilized as leads, or used in any manner without permission, compensation and/or credit.
Link to Main Page
---
Laura Deni



U.S. Postal Address: Post Office Box 60538, Las Vegas, NV 89160
CLICK HERE FOR COMMENT SECTION