! >
Broadway To Vegas
  
  REVIEWS INTERVIEWS COMMENTARY NEWS

| | |
| --- | --- |
| | |
OUTER CRITICS CIRCLE ANNOUNCES AWARD NOMINATIONS - - SERENA WILLIAMS INVESTS IN OTHERS - - NSO POPS AN EVENING WITH LESLIE ODOM, JR. - - PATHWAYS: ART AND THE BRAIN - - CONCERT READING OF ROTHSCHILD & SONS TO HONOR JERRY BOCK - - BLUE IS THE COLOR OF YOUR EYES - - TO KILL A MOCKINGBIRD RECOUPS INVESTMENT - - VINEYARD THEATRE'S 2019 GALA - - DONATE . . . Scroll Down





Copyright: April 28, 2019
By: Laura Deni
CLICK HERE FOR COMMENT SECTION


SERENA WILLIAMS INVESTS IN OTHERS
Pretty in pink - that was Serena Williams when she (and Alexis Ohanian) attended the wedding of her pal Meghan Markle to Prince Harry. Markle has been photographed wearing a blazer from Williams' fashion label. Photo: Youtube.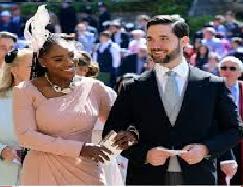 Serena Williams one of the world's greatest - and richest - tennis players has been keeping her investment strategy mostly to herself, having started her own investment firm Serena Ventures five years ago. Last week she issued her first public announcement in which she disclosed she has invested in more than 30 early stage companies with diverse interests with an accumulated market capitalisation of US$12 billion. The early stage companies listed include food, health and wellness, ecommerce and fashion.

According to Forbes, Williams was the highest paid female athlete in 2018, bringing in US$18.1 million thanks to an unmatched endorsement portfolio which includes deals with Nike, Intel, Audemars Piguet, JPMorgan Chase, Lincoln, Gatorade and Beats.

That doesn't mean the world class athlete doesn't have an occasional lapse into the bourgeoisie. Last week she admitted on Twitter that she forgot to bring tennis balls to practice.

As for how she is dispersing her great wealth: "In 2014, I launched Serena Ventures with the mission of giving opportunities to founders across an array of industries. Serena Ventures invests in companies that embrace diverse leadership, individual empowerment, creativity, and opportunity," Williams stated on her website.

Serena hired Alison J. Rapaport, CFA, as the vice president of the fund to oversee portfolio management and sourcing new investments. Rapaport's background consists of working at J.P. Morgan for over three years in asset management. She was a founding member of alternative investment team designed to harness organizational synergies across the $137 billion hedge fund, private equity and real assets platforms. She also spearheaded the development of the firm's Alternative Beta offering in the U.S. for both retail and institutional channels.

Her education includes graduating magna cum laude from the University of Pennsylvania, Wharton School, with a Bachelor of Science in Economics with concentrations in Finance and Operations & Information Management and a minor in Psychology. Additionally, she is a CFA charter holder and earned her M.B.A. from Harvard Business School.

The firm will continue to invest in companies that include businesses that touch e-commerce, food & beverage, fashion, health & wellness, social good, with an emphasis on minority and female founders. Currently, their portfolio consists of 60% of diverse founder investments.



A Floravere bridal gown called D. Prince. Photo: Floravera.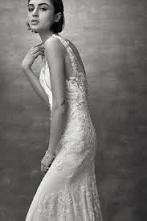 Those include female only co-working space The Wing and Oakland, California based black-owned hair company, Mayvenn. She has also invested in Floravere, a bridal retail firm which last week opened its first flagship New York store with the involvement of investor Williams.

Floravere touts: "We make luxury bridal for today's woman. Not yesterday's bride," and that they are setting "a new precedent for bridal retail, moving away from the traditional and into the experiential, with a shopping experience reimagined for how the millennial woman shops."

Personalized shopping with brides-to-be provided with an individual stylist they can e-mail at any time.

"Located in some of the chicest hotels around the country, our private suites become yours with a personal stylist, and of course, bubbles on the house for you and all your friends." Those locations can be found in Boston, San Francisco, Los Angeles, Austin, Washington, DC, Philadelphia, Denver and Chicago.

The gowns are unabashed sexy, showing lots of skin and many could later be worn as a formal gown. Some gowns even resemble a fancy negligee. Definitely not your grandmother's gown!

Prices on their website range from $1,250-$2250.

A favorite are gowns which appear to float! "The dreamy drape of our light-as-feather chiffon creates the most effortless entrance imaginable." Also popular, "delicate tulle tie bows and a sneaky leg slit add unforgettable flare to this classic silhouette."

Williams has a special love for fashion and - wedding gowns. She had originally shunned tennis hoping to become a fashion designer.

"They say life is about timing. I learned this lesson at age 18, when I chose to play a light tennis schedule because I wanted to go to fashion school. Some criticized my decision, but I knew I had two loves - tennis and fashion - and had to find a way to make them coexist. After 15 years of false starts, and people in fashion telling me "no," it only only drove me to work harder. As a result, I discovered what it meant to invest in myself, and I allowed that belief in myself to drive me to reach my dream," Williams wrote.

For years she has used tennis matches to make fashion statements.

In 2002, she wore a black Lycra catsuit at the US Open. At the 2004 US Open, Williams wore denim skirts and knee-high boots, although tournament officials, didn't permit her to wear the boots during matches. Despite sunny weather at the 2008 Wimbledon, she donned a white trench coat for warm-ups. In May 2018 she wore a skin-tight catsuit at the French Open that was compared to a superhero outfit and helped promote her clothing line, Serena. The outfit was subsequently banned by the French Tennis Federation. Undaunted, then wore a black tutu to her first match at the 2018 US Open on August 27, 2018 against Magda Linette which she dominated in straight sets.

Her own multi-million dollar New Orleans wedding and reception to Reddit co-founder Alexis Ohanian saw her in not one, but three spectacular wedding gowns.

Williams walked the aisle wearing a strapless Sarah Burton for Alexander McQueen princess ball gown and veil The groom wore a custom made Armani tux and shirt. The bride and groom's infant daughter was adorable in white while the bridesmaids, including Serena's sister Venus, wore custom Galia Lahav dresses.

Arriving at the reception, Williams had changed into her second dress of the day, a beaded and feathered Versace gown. For the newlywed's first dance to Beauty and the Beast's Tale as Old as Time Serena appeared in her third gown – a short, fitted Versace look,complete with comfortable for dancing, bejeweled Nike sneaker.

Williams investing in Floravere isn't her first foray into fashion.

One day after winning her first Grand Slam match since giving birth to daughter Olympia, the 23-time Grand Slam winner debuted her first eponymous fashion brand, Serena with a 12-piece casual collection with prices ranging from $35 - $250.

Apparal range from "swoon worthy" tennis attire to a large collection of "retro-inspired denim silhouettes that fit your modern lifestyle."






E-Book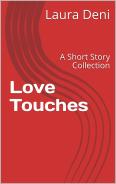 Soft back Book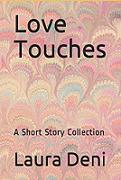 Broadway To Vegas is supported through advertising and donations. Priority consideration is given to interview suggestions, news, press releases, etc from paid supporters. However, no paid supporters control, alter, edit, or in any way manipulate the content of this site. Your donation is appreciated. We accept PAYPAL. Thank you for your interest.


ART AND ABOUT


BLUE IS THE COLOR OF YOUR EYES

Blue Is The Color Of Your Eyes by Bourgeois that is on view in the exhibition. Photo: Moderna Museet Malmö.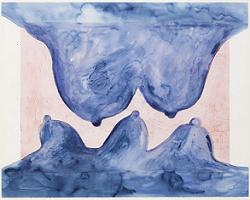 is an exhibition where works by Louise Bourgeois guide us through an examination of issues of materiality and abstraction. The exhibition features, apart from Bourgeois, a group of internationally active artists who discuss and challenge sculptural and painterly expression in a variety of ways. The title Blue Is the Color of Your Eyes is taken from a work by Bourgeois that is on view in the exhibition.

The exhibition features work from the 1940s to the present. The presentation of key selections from Moderna Museet's permanent collection highlights both a soulful and a bodily approach to the creative process as well as social issues.

Louise Bourgeois was a trailblazer in several ways, not least as a feminist artist, and throughout her entire working life she experimented with various materials and techniques. The exhibition presents both sculptures, works on paper, and textiles by Bourgeois. In her work, a personal confrontation with the past is often combined with overarching universal topics.

The exhibition also features large-scale abstract paintings by Stanley Whitney, Amy Sillman, and Torsten Andersson. In a variety of ways, these artists discuss the status and challenges of painting, and at the same time they often allow personal issues and conditions to assert themselves on an underlying plane.

Four more artists - Eva Löfdahl, Nina Canell, Sofia Hultén, and Johanna Gustafsson Fürst - express themselves sculpturally in the borderland between the abstract and the representational. Their work often integrates found objects and sometimes even immaterial components. The issues addressed in their art span from the existential to the social critical.

In the works of Mette Prawitz, Axel Lieber, R.H. Quaytman, and Bella Rune we find a fascination with textile and tactile materials. These artists dissolve, among other things, the distinctions between clothing and sculpture, painting and photography, the exclusive and the synthetic.

Curators: Iris Müller-Westermann and Andreas Nilsson. On display through January 26, 2020 at the Moderna Museet Malmö, a museum of modern and contemporary art located in Malmö, Sweden. It is a part of the state-owned Moderna Museet but has an independent exhibition program.

VINCENT VAN GOGH: HIS LIFE IN ART The MFAH is the only venue for this major survey that brings together more than 50 masterworks by one of the most iconic artists in the history of Western art. Vincent van Gogh: His Life in Art follows Van Gogh (1853–1890) through four key stages of his career, from early sketches to final paintings.

There is also a companion display Van Gogh Up Close which is an immersive, family-friendly experience filled with art-making activities, photo-ops, and interactive fun.

On view through June 27 at the Museum of Fine Arts in Houston, Texas.



E-Book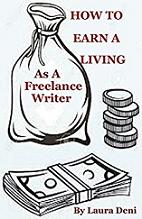 Soft back Book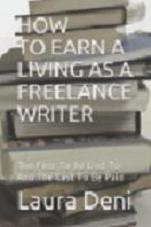 This is not your typical, totally boring textbook.

In the pages of How To Earn A Living As A Freelance Writer (the first to be lied to and the last to be paid) you'll find sex, celebrities, violence, threats, unethical editors, scummy managers and lawyers, treacherous press agents, sex discrimination; as well as a how-to for earning money by writing down words.






E-Book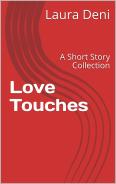 Soft back Book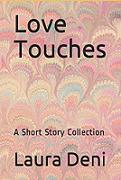 SWEET CHARITY


JAMES HOLZHAUER, the 34-year-old professional gamble from Las Vegas who won his 17th straight Jeopardy game on Friday, April 26, amassing over $1.25 million had said that he intended to donate some of his winning to local Las Vegas area non-profits benefiting children. The father of a daughter wasted no time in fulfilling his promise James and his wife Melissa have donated $10,000 to the Natural History Museum.

VINEYARD THEATRE'S 2019 GALA takes place Monday, May 6, 2019 at the Edison Ballroom in New York City.

Vineyard Theatre's Artistic Directors Douglas Aibel and Sarah Stern and Managing Director Suzanne Appel announced that the company's 2019 Gala fundraiser will celebrate Tony, Olivier, Drama Desk, and Drama League Award nominated artist and Vineyard Board Member, Colman Domingo.

Performers and speakers will include Brandon Victor Dixon, De'Adre Aziza, Ariana DeBose, Andre Holland, Rebecca Naomi Jones, Forrest McClendon, Alex Newell, Susan Stroman , Harris M. Turner, Sharon Washington, Daniel J. Watts, and Christian Dante White, among others. The evening's entertainment will be directed by Robert O'Hara and Paul Masse will serve as Music Director.

The Vineyard's Gala event will include a cocktail hour and auction, dinner, and performances featuring artists of stage and screen. Funds raised will benefit The Vineyard's 2018-2019 Season.



E-Book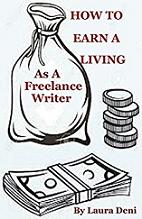 Soft back Book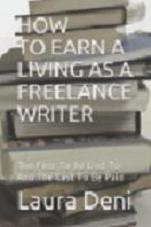 This is not your typical, totally boring textbook.

In the pages of How To Earn A Living As A Freelance Writer (the first to be lied to and the last to be paid) you'll find sex, celebrities, violence, threats, unethical editors, scummy managers and lawyers, treacherous press agents, sex discrimination; as well as a how-to for earning money by writing down words.





SPREADING THE WORD


CONCERT READING OF ROTHSCHILD & SONS TO HONOR JERRY BOCK

Sheldon Harnick (pictured) will present the Jerry Bock family with Bock's Lifetime Achievement Award.


takes place May 2, at the New York Public Library for the Performing Arts in New York City. Sheldon Harnick will present the Bock family with the Lifetime Achievement Award.

Following sold out runs at the York Theatre Company in New York and in The Park Theatre in London, Rothschild & Sons now returns to commemorate Yom Ha Shoah - Holocaust Remembrance Day - joining the numerous stories of bravery and determination against hatred.

Robert Cuccioli, Glory Crampton, Gary Trainor, will lead the concert reading directed by Jeffrey B. Moss with musical direction by Ben Van Tienen.

Based on the novel The Rothschilds by Frederic Morton and their original musical The Rothschilds, this re-imagined - play with music by Sherman Yellen introduces several unheard Bock and Harnick songs and revised lyrics by Harnick.

Mayer and Gutele Rothschild - and their five sons- struggle to overcome the prejudice of late-eighteenth-century European society, as they build a family banking business that takes them from the Jewish ghetto to the courts of the rich and powerful. On the way, they come to dominate European finance, help fund Napoleon's defeat and secure a Declaration of Rights for their people from the Crowned Heads of State.

Presented in association with NYPL at Lincoln Center for the Performing Arts as part of NJTF HTII Remembrance Day Play Reading Program. A discussion featuring Sherman Yellen and Professor Jessica Hillman, author of Echoes of the Holocaust on the American Musical Stage will follow the performance in the Bruno Walter Auditorium. Tickets are free and open to the public.

CONVERSATION WITH GLENDA JACKSON as part of 92Y's Reel Pieces series will take place April 29 in New York City.

The Tony and Oscar winner who is currently starring in the title role of Broadway's King Lear, will discuss her career with moderator Annette Insdorf. Film clips from Jackson's career - including performances in such films as Women in Love; The Music Lovers, A Touch of Class, and The Romantic Englishwoman - will be shown throughout the conversation.

Jackson's triumphant return to Broadway in Edward Albee's Three Tall Women last year - after a 30-year absence - earned her a Tony Award. Her additional stage credits include Tony-nominated turns in Marat/Sade; Rose; Strange Interlude, and Macbeth.

92Y'S LYRICS & LYRICISTS presents A Beautiful Dawning: Oklahoma at 75 featuring Kerstin Anderson, Phillip Attmore and Jordan Donica directed by Parker Esse, with Ted Chapin serving as writer and host. Andy Einhorn is the Music Director.

Rodgers & Hammerstein's first collaboration wasn't just a theatrical smash hit - it was a game changer. An early dismissal of the show: "No jokes, no legs, no chance," couldn't have proved more wrong. Oklahoma! ushered in an entirely new kind of musical, and with it, the dawning of a new era in musical theater. Commemorating the show's 75th anniversary Lyrics & Lyricists-style are Kerstin Anderson, Phillip Attmore, and Jordan Donica, all making their L&L debuts, as is director Parker Esse.

As Rodgers & Hammerstein's chief creative officer, L&L's Ted Chapin is uniquely positioned to entertain, explore and educate - even among those who count themselves as musical theater experts. "We'll be taking a deep look at the show — from its unlikely creation, through its years as a staple of the repertoire, through to the various modern reinterpretations that attest to the show's continuing relevance," he comments. "And of course, because this is L&L, there will be a few oddities thrown in among the show's beloved and well-known songs."

Saturday, May 4, Sunday, May 5, and Monday, May 6, 2019 at 92Y in Nw York City..

PATHWAYS: ART AND THE BRAIN presented by MD Anderson Cancer Center at the Museum of Fine Arts in Houston, Texas on Thursday, May 2, 2019.

Presented by Sarah Prinsloo, Ph.D., LMFT, LPC, assistant professor, department of palliative, rehabilitation, and integrative medicine, division of cancer medicine, MD Anderson Cancer Center In this health and wellness program all about the brain, Sarah Prinsloo presents on her work in neuromodulation -examining novel approaches to changing the brain. Her presentation covers current research on inducing neuroplasticity, which is the brain's ability to adapt and reorganize itself by forming new connections and pathways throughout life. Learn about the ways neuroplasticity can impact people's lives by reducing chronic pain, alleviating symptoms of mood disorders, and even helping the brain heal from injury.

After the presentation, head to the galleries for an art-inspired brain game. Challenge yourself to create new pathways, and solve a puzzle along the way.

Sarah Prinsloo's expertise is in applied neuroscience, specifically the integration of electroencephalographic (EEG) neuroimaging and non-invasive neuromodulation techniques including neurofeedback and transcranial magnetic stimulation. She has established a laboratory at MD Anderson Cancer Center that focuses on various neuromodulation techniques. Her research program is focused on the determination of central nervous system effects of chemotherapy, pre-surgical mapping for brain tumor patients after resection, and the effects of neuromodulatory techniques to augment recovery.

APRIL 28 honors National Blueberry Pie Day. April 29 is National Shrimp Scampi Day while April 30 is National Raisin Day. May 1 celebrates National Chocolate Parfait Day while May 2 is National Truffles Day May 3 is National Raspberry Tart Day. May 4 is National Homebrew Day, National Orange Juice Day and National Candied Orange Peel Day. So, after you squeeze the oranges for the juice save the peel to make the candy.





OTHER PEOPLE'S MONEY


TO KILL A MOCKINGBIRD which opened December 13, 2018 at the Shubert Theatre recouped its $7.5 capitalization after only 19 weeks. Aaron Sorkin's stage adaptation of the Harper Lee novel stars Jeff Daniels as Atticus Finch.



E-Book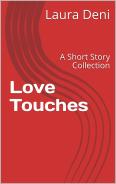 Soft back Book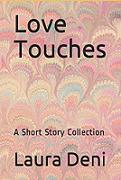 THE OUTER CRITICS CIRCLE the organization of writers and commentators covering New York theater for out-of-town newspapers, national publications and other media beyond Broadway, announced its nominees for the 2018-19 season. Broadway's "Tootsie" star Julie Halston along with "Torch Song" sensation Michael Urie presided over the announcement ceremony in the Oak Room at New York's Algonquin Hotel.

The winners will be announced on Monday, May 13th. The annual Gala Awards Dinner and presentation of awards to the winners will be held on Thursday, May 23rd at Sardi's Restaurant.

See complete list of OCC NOMINATIONS

TONY AWARDS 2019 LIFETIME ACHIEVEMENT HONOREES have been announced. The award will go to: Rosemary Harris, Terrence McNally and composer Harold Wheeler.

Harris, 91, currently is appearing as Mrs. Higgins in the Lincoln Center Theater revival of My Fair Lady.

McNally has been a Broadway fixture for six decades, both as a playwright and book writer on a host of successful musicals. A revival of his two-character drama Frankie and Johnny in the Clair de Lune, starring Audra McDonald and Michael Shannon, begins performances May 4. He has won four previous Tony Awards.

Wheeler's work as orchestrator, music director, conductor and arranger spans half a century on Broadway, starting with Promises, Promises in 1968 and continuing this season with Ain't Too Proud: The Life and Times of The Temptations.

Judith Light will receive Tony Awards' 2019 Isabelle Stevenson Award which is presented in recognition of members of the theatre community's contributions to humanitarian efforts.

A two-time previous Tony Award winner, Lightwill be honored for her work to end HIV/AIDS and her support for LGBTQ+ and human rights.

The 73rd Annual Tony Awards, honoring the best of the 2018-19 Broadway season, will be presented June 9 at Radio City Music Hall in a ceremony hosted by James Corden and air on CBS-TV.



E-Book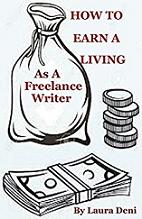 Soft back Book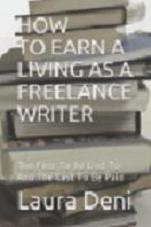 This is not your typical, totally boring textbook.

In the pages of How To Earn A Living As A Freelance Writer (the first to be lied to and the last to be paid) you'll find sex, celebrities, violence, threats, unethical editors, scummy managers and lawyers, treacherous press agents, sex discrimination; as well as a how-to for earning money by writing down words.






HAPPY TALK by Jesse Eisenberg.

Directed by Scott Elliott.

Lorraine (Susan Sarandon) is a saint of the suburbs. On top of trying to save her dying mother, miserable husband and estranged daughter, she's starring as Bloody Mary in the Jewish Community Center production of South Pacific. When her mother's home aide, Serbian immigrant Ljuba (Marin Ireland), asks for help finding a husband, Lorraine takes on her most challenging role to date: matchmaker. Happy Talk reveals the absurd lengths people go to save themselves in the name of saving others.

Happy Talk features Marin Ireland (Ljuba), Tedra Millan (Jenny), Daniel Oreskes (Bill), Nico Santos (Ronny) and Susan Sarandon (Lorraine).

The production includes Scenic Design by Derek McLane, Costume Design by Clint Ramos, Lighting Design by Jeff Croiter and Sound Design by Rob Milburn and Michael Bodeen.

Previews begin April 30 in advance of an Official Opening Night on Thursday, May 16 at The Pershing Square Signature Center in New York City.

MADE IN AMERICA created, written, and directed by the writing and producing team of Malaysian / Australian artists, TerryandTheCuz along with Martin Blum, Mark Winter, and Chris Ryan.

In countries all over the world, very different people share the same dream: The American Dream. They don't just want to live like Americans: they want to beAmerican. Made in America A follows two Malaysian screenwriters who, after decades of absorbing American pop culture, set out to write the perfect American film. They struggle between wanting to create the liberal-arthouse-movie America needs or the white-savior-summer-action blockbuster movie that it wants. Low on sleep, high on caffeine, and short on time, these two dreamers have to find common ground quickly if they are to achieve their pursuit of identity, fame, and fortune.

Starring Douglas Lim and Gavin Yap.

The creatives are: sound by Michael Toisuta with David J. Franzke, costumes by Heather Stanley, musical direction by Nish Tham, choreography by Summer Gan, and general management by SL Theatricals.

A unique immersive experience, Made in America makes its world premiere at Joe's Pub in New York City with a limited engagement from Tuesday, April 30, 2019 through Sunday, May 19, 2019. An official opening night is set for Saturday, May 4, 2019. Made in America was supported by The Australia Council for the Arts, The Consulate General of Australia (New York) and The Consulate General of Malaysia (New York).

PROOF OF LOVE by Audible-commissioned playwright Chisa Hutchinson.

Directed by Jade King Carroll.

Starring Brenda Pressley.

Constance thought she had a happy life and a loving husband. Suddenly, a tragic accident splinters her upper-class black family - and forces Constance to face uncomfortable truths about her marriage and herself in this explosive, funny, and moving new one-woman play.

The creative team includes Alexis Distler (scenic design), Jen Caprio (costume design), Mary Louise Geiger (lighting design), Justin Ellington (sound design), and Nikiya Mathis (hair and wig design).

In association with New York Theatre Workshop, the inaugural live production from Audible's Emerging Playwright program, Proof of Love begins previews Tuesday, May 7 ahead of a Tuesday, May 14 opening night at the Minetta Lane Theatre in New York City. Audible's creative home for live performances in New York. As with previous Audible Theater shows at the Minetta Lane, Audible will also record and release Proof of Love as an audio play, extending its reach to millions of listeners around the world.



WHO'S WHERE




NSO POPS AN EVENING WITH LESLIE ODOM, JR. continues to inspire audiences across the globe, from his Tony-winning role in Hamilton to singing "America the Beautiful" at the 2018 Super Bowl. In his first collaboration with the NSO, he returns to the Kennedy Center with a sensational program combining Broadway and jazz classics, including songs from Rent, Spring Awakening, and a tribute to Nat King Cole. May 1-3, 2019 at the Kennedy Center in Washington, DC.

JOHNNY MATHIS singing his hits Thursday, May 2, 2019 at the Majestic Theatre, San Antonio, TX.

DAVID SEDARIS brings his observant satirical wit to the Orpheum Theatre in Scottsdale, Arizona on Saturday, May 4.

OPERA ON TAP: HOME BREWED OPERA Straight from the tap, Freddy's Bar and the Divas of Opera on Tap bring you the Home Brewed Opera series: funny, engaging, immersive operatic concerts in a casual setting. Thursday, May 9, 2019 at Freddy's in Brooklyn, NY.


FINAL OVATION


HEATHER HARPER CBE FRSM was an operatic soprano from Northern Ireland who died Aprii 22, 2019. She was 88.

One of the most recorded operatic singers of her time, she was active internationally in both opera and concert performances. She appeared as the countess in Mozart's Marriage of Figaro at the Metropolitan Opera, performed in 1977.

Her first husband, Leonard Buck, her student contemporary, managed her business affairs. They divorced in 1972. The following year she married the Argentinian scientist and later music critic Eduardo Benarroch, who survives her.

Neil Portnow President/CEO of the Recording Academy issued the following satement: "Heather Harper was one of the most revered operatic sopranos of her time. In 1962, she solidified her status as an international artist following her impromptu performance in Benjamin Britten's War Requiem, which contributed to her sustained success as an opera and concert singer, and recording artist. At the 27th Grammy Awards Harper was awarded a Grammy for Best Classical Vocal Soloist Performance for "Ravel: Songs Of Maurice Ravel." She was a marvelous talent and will be deeply missed within the opera community and beyond.

DAVE SAMUELS a Grammy-award winning vibraphonist best known for his work over three decades with the crossover jazz-fusion band Spyro Gyra, passed away April 22 in New York City after a long illness. He was 70.

Prior to his work with Spyro Gyra, Samuels was a member of baritone saxophonist Gerry Mulligan's sextet, accompanying him on his legendary 1974 Carnegie Hall reunion concert with trumpeter Chet Baker. He was also a freelancer with the likes of Carla Bley, Frank Zappa, David Friedman, and Paul McCandless, and released several albums under his own name throughout the 1980s and 1990s. In 1993, Samuels founded the Caribbean Jazz Project, an acclaimed and award-winning Latin-jazz ensemble that became his primary vehicle for the remainder of his career.

Neil Portnow President/CEO of the Recording Academy issued the following statement: "Grammy winner Dave Samuels was a gifted vibraphonist known for his work with the crossover jazz fusion group Spyro Gyra. Building on the group's success, in 1993 Samuels founded the acclaimed Latin jazz ensemble, the Caribbean Jazz Project. With the newly founded group, Samuels earned a Grammy in the Best Latin Jazz Album category for The Gathering at the 45th Grammy Awards and a Latin Grammy in the same category for Afro Bop Alliance at the 9th Latin Grammy Awards. Samuels shared his expertise as a music educator at Berklee College of Music and the New England Conservatory of Music, thus touching the lives of many aspiring and professional musicians alike. His artistry and contributions to our creative community will be missed."


















Next Column: May 5, 2019
Copyright: April 28, 2019 All Rights Reserved. Reviews, Interviews, Commentary, Photographs or Graphics from any Broadway To Vegas (TM) columns may not be published, broadcast, rewritten, utilized as leads, or used in any manner without permission, compensation and/or credit.
Link to Main Page
---
Laura Deni



For the snail mail address, please E-mail your request.
CLICK HERE FOR COMMENT SECTION