! >
Broadway To Vegas
  
 SHOW REVIEWS CELEBRITY INTERVIEWS GOSSIP NEWS

| | |
| --- | --- |
| | |
JOHN BROWN OPERA HAS WORLD PREMIERE - - DRAMA LEAGUE AND LUCILLE LORTEL AWARDS - - JEROME ROBBINS CELEBRATION - - SIR SIMON RATTLE KEEPS JOB WITH BPO - - BEETHOVEN, AS I KNEW HIM - - ACHENBACCHANALIA! - - RANDY NEWMAN GALA FUNDRAISER - - MARVIN HAMLISCH IN FROM BROADWAY TO BRUNSWICK - - DONATE . . . Scroll Down


Copyright: April 27, 2008
By: Laura Deni

CLICK HERE FOR COMMENT SECTION
NEW YORK CITY BALLET CELEBRATES JEROME ROBBINS
Jerome Robbins
In honor of the 90th anniversary of choreographer Jerome Robbins' birth in 1918, the New York City Ballet will stage a two month tribute featuring two rarely seen works: Les Noces, created for the American Ballet Theatre in 1965, and Brahms/Handel from 1983.

Robbins served as NYCB's associate artistic director beginning in 1949. The tribute will include guest artists from American Ballet Theatre, Paris Opera Ballet, and The Royal Ballet representing the other companies with which Robbins worked.

Robbins, the groundbreaking choreographer and director who transformed American musical theater, and who also made NYCB his artistic home for nearly 40 years. The Jerome Robbins Celebration will take place at the New York State Theater from April 29 through June 29, and will feature 33 ballets that Robbins created over a span of more than 50 years.



Nikolaj Hübbe Artistic Director Designate Royal Danish Ballet. On Thursday, May 8, he will appear in Watermill. Photo © Paul Kolnik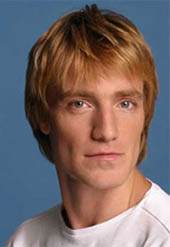 On Thursday, May 1, American Ballet Theatre Principal Dancer Ethan Stiefel dances in Fancy Free. Photo © Barry Wetcher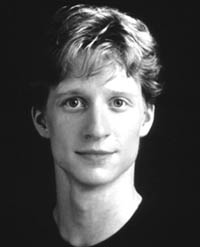 Highlights of the celebration, which will focus on Robbins' work for the ballet stage, will include an historic recreation of his original 1965 staging of Les Noces, which featured the musicians - including four pianists, six percussionists, four solo voices, and full chorus - sharing the stage with the dancers. Also performed will be his 1983 collaboration with Twyla Tharp, Brahms/Handel, which has not been performed since 1991. The season will include several other ballets that have not been performed by NYCB for many years, including Watermill; Other Dances and Four Bagatelles.

The Jerome Robbins Celebration will open with New York City Ballet's Spring Gala performance on Tuesday, April 29. The program will feature Circus Polka, Robbins' charming pièce d'occasion featuring 48 students from the School of American Ballet; The Four Seasons, his extravagant romp through to the music of Verdi; and West Side Story Suite his thrilling distillation of the dance sequences from the Broadway musical.

The honorary chairman for the Spring Gala is Mica Ertegün, who was a close friend of the choreographer's. The chairmen for the evening are Charlotte Moss and Barry S. Friedberg, and Veronique and Robert Pittman. The corporate chairman is Richard D. Beckman of the Condé Nast Media Group, and the evening's vice chairman is Eric Nederlander.

Robbins was born Jerome Wilson Rabinowitz, on October 11, 1918, exactly one month before the end of World War I, in the Jewish Maternity Hospital in the heart of Manhattan's Lower East Side – a neighborhood populated by many immigrants. The Rabinowitz family lived in a large apartment house at 51 East 97th at the northeast corner of Madison Avenue. Known as "Jerry" to his loved ones, Robbins was given a middle name that reflected his parents' patriotic enthusiasm for the then-president. Rabinowitz, however, translates to "son of a rabbi", a name Robbins never liked, since it marked him as the son of an immigrant.



Jerome Robbins in Three Virgins and a Devil. Photo taken by Carl Van Vachten, 1941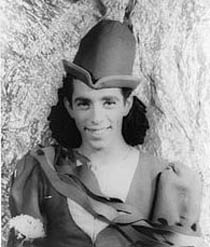 In the early 1920s, the Rabinowitz family moved to Weehawken, New Jersey. 10 years earlier, Fred and Adele Astaire had lived there briefly as children, only a block away from one of Robbins' boyhood homes. His father and uncle opened the "Comfort Corset Company," a unique venture for the family, which had many show business connections, including vaudeville performers and theater owners.

Robbins began college studying chemistry at New York University (NYU) but dropped out after a year for financial reasons and to pursue dance. He studied at the New Dance League, learning ballet with Ella Danganova, Antony Tudor and Eugene Loring; modern dance; Spanish dancing with the famed Helen Veola; folk dance with Yeichi Nimura; and dance composition with Bessie Schoenberg.

In addition to his ballet work, Robbins spent part of his early career working on Broadway, first as a dancer in the late 1930s, and later as a choreographer and director. The first Broadway show he conceived and choreographed, On the Town(1945), was developed out of the scenario he and Bernstein created for Fancy Free. Other early Broadway shows, which Robbins choreographed while simultaneously creating ballets and dancing for NYCB, include Billion Dollar Baby (1946), High Button Shoes (1947), Call Me Madam (1950), and the celebrated dance sequences for Rodgers and Hammerstein's The King and I (1951).

In the early 1950s, he was called to testify before the House Committee on Un-American Activities (HUAC), suspected of Communist sympathies. Robbins named names along with Sterling Hayden, Burl Ives, Elia Kazan and Lela Rogers (mother of Ginger Rogers). Because he cooperated with HUAC, Robbins' career did not visibly suffer and he was not blacklisted. Robbins named more names than any other HUAC witness. However, he suffered remorse throughout his life about his betrayal of onetime friends.

In 1957 Robbins turned his focus away from New York City Ballet, and that year his groundbreaking West Side Story opened on Broadway. Robbins conceived, choreographed, and directed this legendary work, which featured a score by Leonard Bernstein and Stephen Sondheim, and a book by Arthur Laurents. He also co-directed the 1961 film version of the musical, for which he received an Academy Award. Other landmark Broadway musicals that Robbins conceived, choreographed, and directed during his years away from New York City Ballet include Gypsy (1959) and Fiddler on the Roof (1964).

In 1988 Robbins made a brief return to the Broadway stage to create Jerome Robbins' Broadway, a retrospective of his extraordinary Broadway career. The show was the recipient of six Tony Awards, including Best Musical, and Best Direction of a Musical for Robbins.

Following a bicycle accident in 1990 and heart-valve surgery in 1994; in 1996 he began showing signs of a form of Parkinson's disease and his hearing was quickly getting worse. However, he insisted on staging Les Noces for City Ballet in 1998. It was the last thing he did. He suffered a massive stroke two months later, and he died at his home in New York on July 29, 1998. On the evening of his death, the lights of Broadway were dimmed for a moment in tribute.

During this extraordinary career, Robbins served on the National Council on the Arts from 1974 to 1980 and the New York State Council on the Arts/Dance Panel from 1973 to 1988. He established and partially endowed the Jerome Robbins Film Archive of the Dance Collection of the New York City Public Library at Lincoln Center. His numerous awards and academic honors included the Handel Medallion of the City of New York (1976), the Kennedy Center Honors (1981), three Honorary Doctorates, an honorary membership in the American Academy and Institute of Arts and Letters (1985), and the National Medal of the Arts (1988). The Jerome Robbins Celebration at the New York State Theater will continue through June 29 and will feature ten all-Robbins programs, each showcasing a different aspect of the choreographer's work.

The Jerome Robbins Celebration will also feature an exhibition focusing on Robbins' work for both ballet and Broadway that will be on display in the New York State Theater throughout the spring season, as well as two Monday evening seminars on May 5 and June 19 that will focus on Robbins' life and work.

The New York State Theater is located on the Lincoln Center Plaza in New York City.



Broadway To Vegas is supported through advertising and donations. Priority consideration is given to interview suggestions, news, press releases, etc from paid supporters. However, no paid supporters control, alter, edit, or in any way manipulate the content of this site. Your donation is appreciated. We accept PAYPAL. Thank you for your interest.


SWEET CHARITY


RANDY NEWMAN GALA FUNDRAISER AT THE ENGLERT

Randy Newman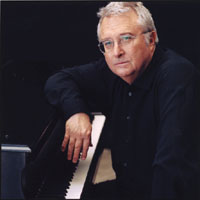 The legendary Grammy, Emmy, and Academy Award winning songwriter's film scores include Ragtime, The Natural, Toy Story, Cars and Monsters, Inc. A rare chance to hear Newman perform his own classic songs, while helping support the Englert Theatre. May 5-6 at the Englert Theatre in Iowa City, IA.

VIP tickets include a post show reception with Randy Newman in the penthouse of the Plaza Towers downtown.

The Englert Theatre opened in downtown Iowa City on September 26, 1912. William Englert and his wife Etta built the theater during prosperous economic times to rival the finest stage and movie houses throughout the Midwest. The Englert family played a prominent role in re-developing part of downtown, as the theater replaced a livery stable.

Vaudeville touring acts performed at the Englert, where townspeople and students filled its 1071 seats. In addition to live stage acts, the Englert boasted high quality projection equipment for showing three-reel films. Though smaller neighborhood theaters also ran "moving pictures," the Englert Theatre was the place to be for entertainment.

The Englert family lived on the second floor of the theater building and provided rooms for the performers on the third floor. In 1920 William Englert died of a cerebral hemorrhage in his bedroom. He was 46-years-old.

By 1999 the managers of the Englert finally decided to close the theatre and sell the aging building. It was purchased by a bar owner, who had plans to turn it into a nightclub. Not wanting to see the theater disappear, a group of concerned citizens persuaded the City of Iowa City to purchase the theater and hold it in trust until funds could be raised. For the next 5 years, this group of citizens mobilized to purchase the theater from the City of Iowa City and rebuild the Englert as a community cultural center. They began the Save the Englert campaign to raise the funds necessary to renovate the theater to its former grandeur.

Finally, on December 3, 2004, a community's dream became a reality when The Englert Theatre reopened for live performance for the first time in more than 60 years. Today the Englert Theatre provides diverse programming, educational opportunities and exposure to the performing and visual arts. Their focus is on highlighting the talents of local performers, artists and ensembles as well as hosting regional, national and international touring performances.

Before heading to Iowa, Newman rolls back into Lafayette, LA on Monday, April 28, for a solo performance at the Heymann Center, presented by The Performing Arts Society of Acadiana. It has been over 30 years since Newman has performed in Lafayette.

In the aftermath of the Hurricane Katrina catastrophe of 2005, Newman's Louisiana 1927, about the inadequate government response to an earlier flood in the American south, spontaneously became an anthem, played heavily on a wide range of American radio and television stations as well as covered by other artists, including Aaron Neville.

MARVIN HAMLISCH IN FROM BROADWAY TO BRUNSWICK State Theatre Benefit Gala 2008 takes place Saturday, May 3, at the State Theatre in New Brunswick, NJ.

Produced exclusively for the State Theatre by Marvin Hamlisch, From Broadway to Brunswick is a musical revue of today's hottest Broadway shows and revivals. Featuring the Oscar and Tony-winning composer Marvin Hamlisch, fabulous singers and two grand pianos - all performing your favorite Broadway hits.

In addition to the musical entertainment there will be cocktails and a black-tie dinner dance at The Heldrich plus an auction and raffle.

THE FOURTH ANNUAL ACHENBACH GRAPHIC ARTS COUNCIL SPRING BENEFIT ACHENBACCHANALIA! during which renowned printmaker Nathan Oliveira will be honored. The event of Saturday, May 3, is also the 60th anniversary of the Achenbach Foundation for Graphic Arts collection. This gala evening includes a cocktail and hors d'oeuvres reception, an elegant dinner, live music, and silent and live auctions featuring fine art prints and drawings, unique goods and services, and creative adventures and experiences.

Proceeds fund the AGAC Curatorial Fellowship Endowment, one of the most respected museum training programs in the country. Achenbacchanalia! is Saturday May 3, at the Century Club Building in San Francisco.



DRAMA LEAGUE have announces nominations for the 2007-08 Drama League Awards, to be awarded at The 74th Annual Drama League Awards Ceremony and Luncheon on Friday, May 16, at the Marriott Marquis Hotel in Times Square. The event will be hosted by Harvey Fierstein.

The 74th Annual Drama League Awards Ceremony and Luncheon will be co-chaired by Broadway luminaries Bobby Cannavale, Laurence Fishburne, Peter Gallagher, Terrence Howard, Cheyenne Jackson, Laura Linney, S. Epatha Merkerson, Rosie Perez, Martha Plimpton and Patrick Stewart.

The first Drama League Award was presented to actress Katharine Cornell in 1935, making it the oldest national theatre honor, predating the Tony Awards by twelve years.

( For a list of the nominees click here )

23rd ANNUAL LUCILLE LORTEL AWARDS for outstanding achievement off-Broadway will be presented May 5 at the Union Square Theatre in New York City.

The Lucille Lortel Awards for Outstanding Achievement Off-Broadway were created in 1985 by resolution of The League of Off-Broadway Theatres & Producers which was founded in 1959 for the purpose of promoting and fostering theatre produced Off-Broadway, to assist in the voluntary exchange of information amongst its members, and to serve as the collective voice of its membership in pursuit of these purposes. The League provides service to its members in the field of labor relations and in the management of industry pension and welfare funds. The League has long been active in the creative marketing of Off-Broadway, including eight years of sponsorship, in partnership with Theatre Development Fund, of ART/NY's annual spring promotion, Passport to Off-Broadway.

( For a list of those nominated click here )


OTHER PEOPLE'S MONEY


SIR SIMON RATTLE 53, the Berlin Philharmonic Orchestra conduct has been given a contract extension by orchestra members. The 128-member orchestra is a democratic institution which has veto power over who is chosen as conductor. A brief statement said the orchestra members "have spoken out in favor of extending the contract of its chief conductor Sir Simon Rattle which expires in 2012."

Rattle and the orchestra "will now discuss what their joint future might look like after 2012," concluded the statement.

Rattle, who took over in 2002, after 18 years with the Birmingham Philharmonic is the first Briton to be principal conductor of the BPO. Recently Rattle has been quoted as describing his relationship with the orchestra's musicians as "turbulent" and there have reportedly been tensions over the 2009 program.



JOHN BROWN a world premiere of the opera by Kansas native Kirke Mechem.

Directed by Kristine McIntyre.

In 1854 Congress passed the Kansas-Nebraska Act which provided that the question of slavery in those territories was to be decided by their residents.

This precipitated a proto-civil war between North and South, both sides sending men and money to Kansas to swing the balance of national power.

The South was in control of the federal government; it feared that abolition of slavery in the new states would mean the end of its power.



Kirke Mechem is called the "dean of American choral composers." His opera, Tartuffe, has had performances in 6 countries. Mechem is currently composing an opera based on Jane Austen's Pride and Prejudice.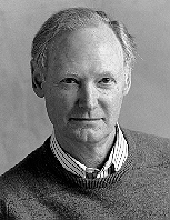 Nearest to Kansas was Missouri, a slave state; in the first territorial elections, thousands of armed men from the South crossed the border, terrorized election officials, stuffed the ballot boxes and "elected" a pro-slavery Kansas government which immediately enacted repressive laws.

Anti-slavery sentiments were punishable by prison sentences or death.

This territorial government was given official sanction in Washington.

World-renowned singers making their Lyric Opera debut in John Brown include:

Baritone James Maddalena who will portray John Brown. Baritone Donnie Ray Albert makes his Lyric debut in the role of Frederick Douglass. Patrick Miller, tenor, appears as Oliver Brown. Baritone Robert McNichols, Jr. will create the dual roles of Jim and Daniel and soprano Holly White will create the role of Annie Brown.

May 3-11 presented by Lyric Opera of Kansas City.

DON GIOVANNI by Mozart.

Conducted by Jane Glover. Directed by Diane Paulus.

This rendition of Don Giovanni completes the Chicago Opera Theater's trilogy of Mozart/da Ponte operas. And it is the only Mozart opera to be presented in Chicago this season.

Set Designer is Riccardo Hernandez. Costume Design by David Woolard. Lighting Design by Aaron Black.

Sung in Italian with English supertitles. President by the Chicago Opera Theater April 30, May 3, 6, 9, 11 with all performances at the Harris Theater for Music and Dance in Millennium Park, Chicago.

BEETHOVEN, AS I KNEW HIM World Premiere. Text by Hershey Felder. Directed by Joel Zwick. Music by Ludwig Van Beethoven.

Hershey Felde who has won raves for his portrays of George Gershwin and his limited engagement as Monsieur Chopin is premiering his next tour-de-force on The Old Globe stage. With his one-of-a-kind style and virtuoso talent as a pianist and actor, Hershey Felder will bring to life one of the greatest composers of all time, the immortal Ludwig van Beethoven.

You'll never be closer to the music or to the genius who gave us these masterpieces than you will be at this theatrical event.

May 3-June 8 at The Old Globe Theatre in San Diego, CA.

A Beethoven Insights Seminar will be held May 5 immediately after the show. In the Insights tradition, Hershey Felder will discuss his work and answer questions about the show.

THE ECCENTRICITIES OF A NIGHTINGALE by Tennessee Williams. Directed by Jenn Thompson.

Written at the height of his career in 1951, published in 1964, The Eccentricities of a Nightingale has not been seen in New York since debuted on Broadway in 1976. 30 years later The Actors Company Theatre/TACT, will proudly revive this lost gem beginning Sunday, April 27, and opening Monday, May 5 at Theatre Rows, Clurman Theatre.

A sensuous story of longing and rebellion, Tennessee Williams' The Eccentricities of a Nightingale charts the delicate journey of Alma Winemiller, known as "the nightingale of the Delta," who lives in her stifling parents' home in a small-minded Southern town. Suppressed by her joyless father and ostracized by the community for her artistic temperament, she finds solace in her music - and in the secret lifelong love she has for the boy-next-door, turned handsome grown-up, Dr. John Buchanan. Driven by her desire for truth and beauty, Miss Alma finally confesses her longing to John and what emerges is one of the theatre's most startlingly modern and complex love stories. Although it only ran 24 performances, Eccentricities was hailed by the New York Times as "Williams at his gentle, shining best."

Leading the cast is TACT company member Mary Bacon in the role of Alma Winemiller. Playing opposite her, as Dr. John Buchanan, is Todd Gearhart. They are joined by TACT company members and Broadway veterans Larry Keith as the Reverend Winemiller, Darrie Lawrence as Mrs. Buchanan, and Cynthia Darlow as Mrs. Basset. Fellow company members Nora Chester, Francesca Di Mauro, Greg McFadden, James Prendergast and Scott Schafer round out the cast.

The design team includes TACT company members: Darryl Bornstein (sound), Jonathan Faiman (original music) and David Toser (costumes), joined by Lucrecia Briceno (lighting) and Bill Clarke (sets).

LA LA LAND by Christopher Johnson. Director Michael Pigott.

When Terry Swanton gains art-house kudos for his small Australian independent film, he gets summoned to Los Angeles by Jimmy Fleishberg, the Greatest Independent Movie Producer In Hollywood. Jimmy's got Big Ideas for Terry's new screenplay, and La La Land is a crazy place. Nutty foreign directors, egotistical cult-ridden movie stars, drug dealers with three-picture development deals and abandoned Aussie TV actors are just part of Terry's sometimes absurd journey into the dream factory known as LA. Featuring Drew Fairley, Markus Hamilton, Sean Lynch, Octavia Barron Martin, Sam Smith and Ian Watkin as Jimmy Fleishberg.

Music by Hylton Mowday. Production Design Katja Handt. Lighting Design Stephen Hawker. Graphic Design Kate Furey. Photography Patrick Boland. Presented by Darlinghurst Theatre Company and Spooky Duck Productions. April 30-May 24. Darling Hurst Theatre in Sydney, Australia.

DEAR WORLD an exciting new revision of the original Broadway production. Music and Lyrics by Jerry Herman. Book by Jerome Lawrence and Robert E. Lee, Based on The Madwoman of Chaillot by Jean Giraudoux, adapted by Maurice Valency. New Version by David Thompson (2006)

A musical fable, with the forces of poetry, idealism and love pitted against materialism, power and greed.

Originally produced on Broadway in 1969, composer Jerry Herman, best known for Hello, Dolly! and Mame, adapted this quirky, yet elegant parable into one of his most beautifully melodic and lyrical scores. He has revisited Dear World in recent years, restoring the piece to its original concept as an intimate chamber musical. This production will feature the 2006 revision of the book by David Thompson with brand new songs and orchestrations by Jerry Herman himself.

Countess Aurelia, the enchanting "Madwoman" of Chaillot, learns that an obsessive Prospector and a group of profit-mongering Businessmen intend to drill for oil in downtown Paris. She enlists her eccentric, yet charming friends to concoct a fantastical scheme to rid themselves of their heartless adversaries and save their homes. A tale full of warm humor, witty simplicity, and subtle romance, this innocent satire strikes an extremely relevant chord in today's bottom-line world.

April 29 to May 18 at the Bristol Riverside Theatre in Bristol, PA.


| | | |
| --- | --- | --- |
| | | |
WHO'S WHERE


JEWELS AND BINOCULARS the acclaimed United States and Amsterdam collaboration features New York bassist Lindsey Horner, reedist Michael Moore and percussionist Michael Vatcher - both of Amsterdam, Holland. They explore and re-interpret the songs of Bob Dylan in Jewels and Binoculars. Instead of guitar, voice and harmonica, Moore, Horner, and Vatcher transform Dylan's work with clarinet, bass clarinet, or alto saxophone for the melody, acoustic bass for the harmony, and a wide variety of percussion instruments for textural variation and jazz-inspired beats - using the power of folk song forms as the foundation for their improvisational flights, all the while keeping the power of his words and images fresh in mind. Tuesday, April 29, at the Flynn Center in Burlington, VT.

RONAN TYNAN goes from performing for Pope Benedict at a pre-Mass performance on April 20 at Yankee Stadium to entertaining at Feinstein in New York City. Tynan's shows will include his signature mix of pop standards, theater music and Irish contemporary songs. Ronan will be accompanied by his musical director Bill Lewis on piano. Five shows only with two performances on Friday, May 3, and three shows on Saturday, May 4

BON JOVI takes the show to the Philips Arena in Atlanta on Wednesday, April 30. Bon Jovi then heads across the pond for a Thursday gig at the Veltsin Stadium in Gelsinkirchen, Germany. On Saturday they set up shop at the Olympic Stadium in Munich. Next Sunday the performance is at the Zentral Stadium in Liepzig,Germany.

STEVE EARLE Early in his career, Steve Earle was often compared to Bruce Springsteen and widely viewed as a savior of country music. But after a string of enduring hits in the '80s, he bottomed out early in the next decade, winding up in jail on drug and firearms charges. He's since returned to glory in a big way, releasing a string of widely adored albums and becoming one of the most outspoken and compelling figures in contemporary music. He performs Saturday, May 3 at The Englert Theatre in Iowa City, Iowa.

ORCHESTRE NATIONAL DE FRANCE After a 17-year hiatus, the Orchestre National de France returns to D.C. under the leadership of Maestro Kurt Masur. The gifted young French pianist David Fray joins the orchestra for a passionate performance of Beethoven's Second Piano Concerto. Monday, April 28 Kennedy Center Concert Hall in Washington, DC.

GEORGE CARLIN brings his seven famous words - and the rest of the dictionary - when he performs Saturday, May 3, at the Stamford Center for the Arts in Stamford, CT.

EILEEN FULTON welcomes Spring, the season of change with the many moods it brings singing songs of Duke Ellington, Jules Styne, Jacques Brel, George Gershwin, Billy Barnes and many more. Eileen Fulton is best known for being the first Bad Girl on television, when she created the role of Lisa Miller on the CBS Soap Opera As The World Turns in 1960. There was a time when she was appearing simultaneously on Broadway, off-Broadway and on the soap. We're not sure if that qualifies for the Guinness Book of World Records - however - at one point Fulton worked mornings at As The World Turns, afternoons in matinee presentations of Who's Afraid of Virginia Woolf? on Broadway, and evenings in the Off Broadway musical The Fantasticks. Compared to that, she has really slowed down. At Feinstein's in NYC she'll only be doing one show a night April 27-28.




FINAL OVATION


NICCOLETTE GOULET the only daughter of the late Tony Award winning performer Robert Goulet, and his first wife actress Louise Longmore, died April 17, 2008 in Las Vegas of breast cancer. Niccolette was 51.

An actress and singer, Niccolette was born June 5, 1956 in Toronto, Canada. She is survived by her mother Louise and her step-father, Andy; her former husband, Tim Fowler; three children; Jordan, Solange and Dee; two half-brothers Christopher and Michael Goulet. Services were held last week in Las Vegas.

Her father died October 30, 2007. He had been awaiting a lung transplant at Cedars-Sinai Medical Center in Los Angeles.

Next Column: May 4, 2008
Copyright: April 27, 2008. All Rights Reserved. Reviews, Interviews, Commentary, Photographs or Graphics from any Broadway To Vegas (TM) columns may not be published, broadcast, rewritten, utilized as leads, or used in any manner without permission, compensation/credit.
Link to Main Page
---
Laura Deni


CLICK HERE FOR COMMENT SECTION