! >
Broadway To Vegas
  
 SHOW REVIEWS CELEBRITY INTERVIEWS GOSSIP NEWS

| | |
| --- | --- |
| | |
NATIONAL ASSOCIATION OF BROADCASTERS - - THE LITTLE THEATRE ON THE SQUARE PACKS BIG PUNCH - - FATHER-DAUGHTER STEPHANIE ZIMBALIST AND EFREM ZIMBALIST, JR. STAR IN HAMLET - - DON'T MISS FRANK LANGELLA AND MICHAEL SHEEN IN FROST/NIXON - - HELEN HAYES AWARDS PRESENTED - - KITTY CARLISLE HART DIES AT 96 - - NEW ORLEANS JAZZ & HERITAGE FESTIVAL - - REMASTERED SWEENEY TODD CD - - DONATE . . . Scroll Down


Copyright: April 22, 2007
By: Laura Deni
CLICK HERE FOR COMMENT SECTION
LITTLE TOWN BOASTS EQUITY THEATRE CELEBRATING 50th ANNIVERSARY


The theater has been called "the biggest little theatre in the country" and in 2005 topped the USA Today's list of "10 great places to see the lights way off Broadway."

Located in the tiny Illinois town of Sullivan, The Little Theatre On The Square is the only professional producing Equity theatre between Chicago and St. Louis. They will be celebrating their 50th anniversary with a star studded June 1-3 concert version of the Stephen Sondheim musical Follies, with book by James Goldman.

Stars in the production include Joan Roberts, who made Broadway history when, in 1943, Oscar Hammerstein II personally selected her to create the role of Laurey Williams in Oklahoma! Ann B. Davis of Brady Bunch fame has agreed to play Hattie, who sings Broadway Baby. Bill Hayes and his wife, Susan Seaforth Hayes, who spent decades as stars of Days of Our Lives, are in the cast. Anna McNeely, who created the role of Jennyanydots on Broadway in Cats will be on stage.

Joan Roberts, created the role of Laurey Williams in Oklahoma! on Broadway in 1943.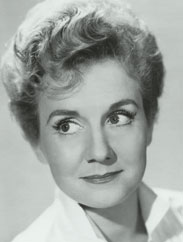 Colleen Zenk Pinter, who has appeared as Barbara on As The World Turns for some 25 years and Mark Pinter, who most recently was seen as Captain Von Trapp in the Syracuse Stage production of The Sound Of Music, are on board. Colleen and Mark's son and daughter Dylan Pinter and Kelsey Crouch-Pinter are also in the show.

Leonard A. Anderson, Executive Director of The Little Theatre spoke with Broadway To Vegas about his unique and uniquely successful theatre.

"The founder of our theater whose name is Guy Little - that is why it is called The Little Theatre On The Square - actually booked them," he said referring to the Follies roster.

"Our theater, from 1957 through '78 was part of the old Star Circuit, where a star would go from one theater to the next doing a particular show and the local theater would cast the rest of the show."

"It was called the Straw Hat Circuit. Over 175 big name personalities - all the way from Alan Alda to Mickey Rooney have appeared at this theatre." Other stars who have trod the boards include; Ann Miller, Don Ameche, Betty Grable, John Carradine, Leonard Nimoy, Forrest Tucker, Isabel Sanford, and Lesley Ann Warren.



Theater founder Guy Little roomed with James Dean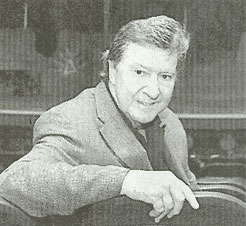 In 1957, Guy S. Little, Jr. realized a personal dream when he produced Brigadoon at the Little Theatre in his hometown of Sullivan.

"Mr. Little ran the theater," Anderson explained. "He had a degree in theater. In fact, he had his Equity card. He had worked on the East Coast. He actually had James Dean as a roommate."

"Mr. Little is still alive and, although he doesn't have much to do with the theater any more, decided to have this celebration. We asked him if he would play the Weismann role," said Anderson about the part of Dimitri Weismann, who presents his former stars returning to the stage for the last time.

"We also asked Mr. Little if he would try to locate some of the stars," continued Anderson about the cast of Follies. This multiple Tony Award winning Stephen Sondheim musical pays tribute to the women who became Ziegfeld Follies singers and dancers - here called Weismann girls. The action takes place in the present and the past simultaneously. On the eve of its destruction, the once-glorious Weissmann Theatre is filled with the ghosts of its past, as veteran showgirls from the Weismann's Follies, a musical revue, reunite to rekindle the aura of the glamorous old days and relive lost memories of promise and splendor. As the evening goes on, the former showgirls reminisce about their past experiences, both good and bad.



Ann B Davis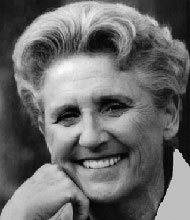 Colleen Zenk Pinter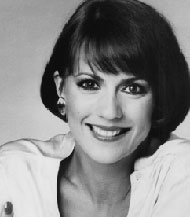 "Ann B. Davis and Bill Hayes have appeared here," continued Anderson.

Joan Roberts, who will turn 90 in July, had been in retirement as a mother and grandmother, living on Long Island for many years, when she took on the role of Heidi Schiller in the 2001 Roundabout Theatre Company Broadway revival of Follies, a production which Broadway To Vegas saw and loved. Prior to that Roberts hadn't been on Broadway since her 1947-1949 gig, replacing Nanette Fabray in High Button Shoes.

How did Mr. Little manage to get Joan Roberts to appear in this production?

"He's seen her in Follies," answered Anderson. "I think Mr. Little has seen every production of Follies that has ever been done. He called her and asked her if she would like to do it and she agreed."

While The Little Theatre has continued to grow, such as the 2000 purchase of a building for rehearsal space, a dance studio and apartments to house the company, where are the out-of-town stars going to bunk?

"When Mr. Little retired completely from working in the theater he opened a bed and breakfast that he called The Little House on the Prairie," said Anderson about the Queen Anne Victorian country homestead surrounded by acres of woodlands, gardens, swimming pool and pond.



The Little Theatre on the Square's production of 42nd Street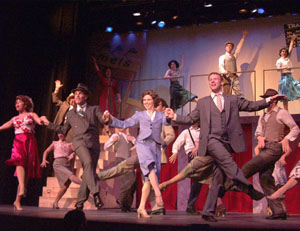 "He got permission from the Laura Ingles' estate to use that name. So, he had a Bed and Breakfast for a number of years. He no longer operates it, but he still owns it. It has five separate bedrooms each with their own bathroom, so he going to house these personalities at his house."

"We're the only Equity company that has a resident Equity group," elaborated Anderson. "That doesn't mean that there aren't other theaters in the area that occasionally use Equity performers. But, we are the only Equity between St. Louis, Chicago, Indianapolis and Kansas City, except Arrow Rock Lyceum Theatre in Missouri. And, we are in a town only of only 4,400 people," he emphasized.

That is a set up that shouldn't work.

"It works because of the history of the place. Like I said, it is our 50th anniversary. During its heyday, when it had the stars coming here, people would drive from Indianapolis, Kansas City and Chicago."

"Our reach still goes that far, but predominately we draw from within a one hour drive time - and there are a million people within that distance."

"We're in a town of 4,400 people but our in house stage shows last year played to over 50,000 paid admissions."



Leonard A. Anderson, Executive Director of The Little Theatre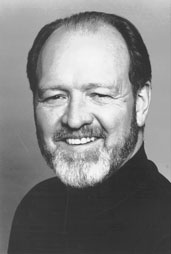 "On top of that, we have an outreach program," he said about the division which was started in 1997 when the theatre, in cooperation with the City of Sullivan Civic Center, started an educational outreach program to cultivate theatre arts. It began by teaching jazz, tap and ballet. In 2001, drama classes were added.

In January 2004 the educational outreach program added a touring program called S.T.A.R. which stands for Students' Theatre Arts Reach.

"We toured into about 150 towns throughout our market area last year and played to another 55,000 students in their school settings," Anderson continued.

"We have a 15-passenger van and a trailer that we use. We purposely have very small shows because they have to fit into a school's scheduling - about 50 minutes long."

On the docket this year are touring productions of The Cavern of Crete, which is a basic introduction to Greek Mythology. They are also producing On the Shoulders of Giants, a play introducing the Scientific Method as it introduces Science Superheroes.

It's a unique set-up.



Renovated Little Theatre On The Square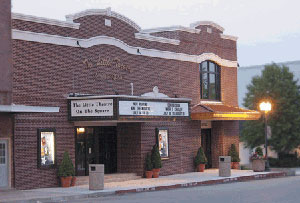 "True," he agreed. "I came here 20 years ago. At the time I referred to it as a project. I'm still here. We tend to be a little crazy when it comes to scheduling things. It's extremely ambitious this year. Awfully large shows," he exclaimed referring to Hairspray, My Fair Lady, Crazy For You, The Sound of Music and La Cage aux Folles.

"We only seat 422. It's an old renovated silent movie house," he commented.

After the 2003 Summer Mainstage Season, The Little Theatre On The Square underwent a complete renovation of the building and an addition of a new box office, lobby area, dressing area, green room and offices.

"Our artistic director has been here as long as I have - 20 years," said Anderson about M. Seth Reines, "At the time we were hired the theater had gone through a big transition. The theater had been a commercial theater. When Mr. Little gave it up, a group of local citizens formed a nonprofit organization to keep the theater alive. The nonprofit group didn't know for sure what they wanted to be. They accumulated a significant amount of debt," he admitted.



M. Seth Reines, Artistic Director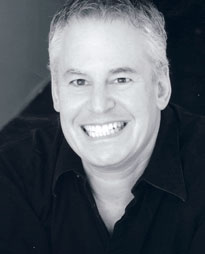 "When I was hired, the theater was on its death bed. They decided to go after somebody to run the business end rather than an artistic director. So, they hired me. When they hired me, I said - Can I hire the artistic director? I had worked with this gentleman in my previous position and knew what he was capable of."

M. Seth Reines has directed over 400 productions for stage and public television, including national tours of Sunday in the Park with George and South Pacific, working with such stars as Emily Loesser, Angela Lansbury, Chita Rivera, Oprah, Leslie Uggams, Jerry Herman, Tom Wopat and Peter Allen.

"I coerced him to join me with this project. Here we are," said Anderson who came to The Little Theatre after having served as Managing Director of The Black Hills Playhouse in Custer State Park, South Dakota from January 1976 through May of 1987. Prior to that, he was the Business Manager of Theatre Tulsa in Tulsa, Oklahoma. Leonard earned his Bachelor of Fine Arts and Master of Arts degrees in theatre from the University of South Dakota and a Master of Fine Arts degree in Arts Administration from Southern Methodist University in Dallas, Texas. Originally from St. Joseph, Missouri, he served as a combat infantry platoon leader in Vietnam in 1967. In addition to running The Little Theatre, Anderson currently serves on the Board of Directors for the National Alliance for Musical Theatre.

He speaks modestly about his effort in turning the theater around.

"An awful lot of people were involved."


TONY, ACADEMY AWARD, EMMY WINNERS CONVERGE ON VEGAS FOR THE NATIONAL ASSOCIATION OF BROADCASTERS
David L. Wolper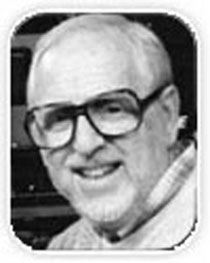 A Tony Award winning actress, an Academy Award winning actor and a Peabody recipient were in Las Vegas to play homage to the medium of television.

Roots cast members, the Peabody honored LeVar Burton, Academy Award winner Louis Gossett, Jr. and Tony Award winner Leslie Uggams joined in honoring David L. Wolper with the National Association of Broadcasters' Distinguished Service Award.

During his 50-year career, Wolper has made more than 700 films and won more than 150 awards, including two Oscars, 50 Emmys, 7 Golden Globes and 5 Peabodys.

Dubbed "the single most spectacular educational experience in race relations in America," his 1977 television epic, Roots, changed the country and captivated audiences of all races and creeds. His successful miniseries approach has had a profound impact on the evolution of television.

"The casinos were empty," recalled Uggams who played Kissy in the mini-series. "People weren't gambling. They were watching television."



LeVar Burton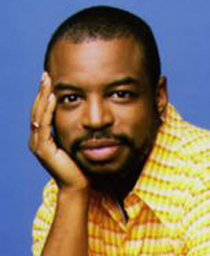 Leslie Uggams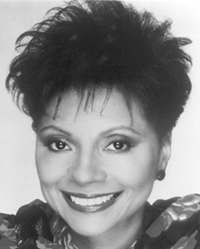 "Roots, for Black people, is huge because it lays the foundation for belonging," emphasized Burton who was cast in the pivot role of Kunte Kinte.

Thank the brilliant actress Rudy Dee for Roots being turned into mini-series. ( See Broadway To Vegas column of April 29,2001 ) In 1972, Wolper met Miss Dee at the Moscow Film Festival. Later, Wolper invited her and her husband, Ossie Davis, to dinner at his home in Los Angeles.

Miss Dee told Wolper about a book her friend was writing, a painfully researched reconstruction of his black family through eight generations, back to their origins in Africa. It had the potential for an authentic film on the period of slavery in America and as a generational epic.

Wolper got Lou Blau, Alex Haley's attorney, on the phone. He worked on convincing him that Roots could not be contained in a single motion picture film for theatrical release, but required the length and scope that only special series treatment on television could permit. Blau agreed.

The rest is history.



Tim Russert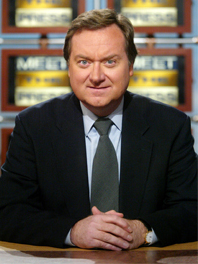 The Distinguished Service Award recognizes broadcasters who have made significant and lasting contributions to the broadcasting industry.

Meet The Press, the longest-running program ever on network television, was the television inductee into the NAB Broadcasting Hall of Fame. The induction ceremony took place at the Television Luncheon on Monday, April 16. Current moderator and managing editor Tim Russert accepted the award.

"For over half a century, Meet the Press has served as the benchmark for public-affairs programming," said NAB President and CEO David K. Rehr. "NAB is proud to recognize this institution of excellence in journalism and we are honored to present the award to the program's longest serving moderator, Tim Russert." Meet the Press will celebrate its 60th anniversary in 2007, making it the longest-running program ever on network TV. Since it premiered on November 6, 1947, the program has continually featured headline-making interviews with world leaders and U.S. newsmakers every Sunday morning on NBC. Prior to its acclaimed television run, the show aired on radio with Martha Rountree and Lawrence Spivak as producers.

Every sitting president from John F. Kennedy to George W. Bush has appeared on the program. So too has every vice president, starting with Alben Barkley in 1952, every Secretary of State from John Foster Dulles to Condoleezza Rice, and every Secretary of Defense from Robert McNamara to Donald Rumsfeld. First Ladies Eleanor Roosevelt, Nancy Reagan, Rosalynn Carter, Hillary Rodham Clinton and Laura Bush have all been interviewed on Meet the Press.

Tim Russert, the program's current moderator and managing editor, is the ninth person to serve as permanent host. Russert, who also serves as senior vice president and Washington bureau chief of NBC News, has served as moderator of Meet the Press since 1991, making him the longest serving moderator in the history of the show. Prior to Russert, the show's moderators included: Martha Rountree, Ned Brooks, Lawrence Spivak, Bill Monroe, Marvin Kalb, Roger Mudd, Chris Wallace and Garrick Utley.

Previous NAB Broadcasting Hall of Fame television inductees include Regis Philbin, The Tonight Show, Saturday Night Live, Ted Koppel, M*A*S*H, 60 Minutes, The Today Show and Star Trek, among others.

Radio personality Rick Dees, best known for his syndicated weekly top 40 show, was inducted into the NAB Broadcasting Hall of Fame at the Radio Luncheon, hosted by CNET.com Editor Brian Cooley on Tuesday, April 17.

108,232 registered attendees, including 26,824, were on hand for NAB2007 which took place April 14 - 19. It is the world's largest electronic media show covering the development, delivery and management of professional video and audio content across all mediums. There were over 1500 exhibitors showcasing their wares on 820,000 square feet of space.


THE MUSIC GOES ROUND AND ROUND


SWEENEY TODD More dramatic and captivating than any of the Jessica Fletcher snoop romps, Sweeney Todd is a thrilling and chilling masterpiece and this digitally remastered two disc CD set brings it to hightened perfection. This Original Broadway Cast Recording, stars Angela Lansbury and Len Cariou. Other wonderfully vivid, delightful and interesting voices belong to Victor Garber, Merle Louise, Sarah Rice, Ken Jennings, Joaquin Romaguera, Jack Eric Williams and Edmund Lyndeck.

Includes new liner notes by producer/writer Richard Jay-Alexander.

The winner of eight of its nine Tony Award nominations in 1979, Sweeney Todd is Sondheim's version of an opera intense and spellbinding.

Disc: 1
1. Prelude
2. No Place Like London
3. The Barber and His Wife
4. The Worst Pies in London
5. Poor Thing
6. My Friends
7. The Ballad of Sweeney Todd: Lift your razor high, Sweeney!...
8. Green Finch and Linnet Bird
9. Ah, Miss
10. Johanna
Disc: 2
1. God, That's Good
2. Johanna
3. By the Sea
4. Wigmaker Sequence
5. Not While I'm Around
6. Parlor Songs
7. Final Sequence
8. The Ballad of Sweeney Todd

Bonus Tracks:
Symphonic Sondheim: Sweeney Todd from Sondheim: A Celebration at Carnegie Hall
Green Finch And Linnet Bird from Sondheim: A Celebration at Carnegie Hall
Sweet Polly Plunkett - from Putting It Together Julie Andrews (hidden track)

Sensation orchestrations by Jonathan Tunick performed by the Theater Orchestra: Mac Hollander concertmaster. Martin Alsop, Robert Ayers, Joseph Bongiorno, George Brown, Lester Cantor, Earl Chapin, Clay Fullman, John Gale, Daryl Goldberg, Sidney Kaufman, Frederick King, Jennie Hansen Koch, Morris Lefjowitz, Batia Lieberman, Charles Millard, Louann Montesi, John Moses, Harriet Orenstein, Dean Plank, James Pugh, Richard San Pilippo, Beth Schwartz, Les Scott, Myra Segal, Wilmer Wise.

Additional musicians for this recording included; Julien Barber, John Beal, Seymour Benstock, Julius Brand, Nicholas Cerrato, Joyce Flissler, Judy Geist, Harry Glickman, Raymond Kunicki, Charles McCracken, Daniel Reed, Giulio Ruggiero, Evalyn Steinbock, Marilyn Wright.

Sweeney Todd opened March 1, 1979, at the Uris Theatre in New York City, and closed June 29, 1980 after 557 performances.

Mastering Engineer on this reissue was Darey M. Proper.

Sweeney Todd is one of four of the greatest Sondheim musicals which have been digitally remastered and released by Masterworks Broadway. The others are; Into The Wood, Sunday In The Park With George and Merrily We Roll Again. ( See Broadway To Vegas column of April 1, 2007 )

THE 23RD ANNUAL HELEN HAYES AWARDS were presented on Monday evening April 16. This gala celebration brought together 2,000 theatre makers and theatre lovers to The Warner Theatre and JW Marriott Hotel in the heart of downtown Washington, D.C. One of the country's most prestigious cultural honors, The Helen Hayes Awards recognizes and celebrates excellence in professional theatre throughout the Washington metropolitan area.

In addition to 24 awards for outstanding achievement in Washington theatre, three special awards were presented:

The KPMG Award for Distinguished Service to the Washington Theatre Community went to Target Corp.

The Washington Post Award for Innovative Leadership in the Theatre Community was presented to Cultural Development Corp.

The Helen Hayes Tribute, sponsored by Gilbert and Jaylee Mead, was presented to Frances Sternhagen. for her significant contribution to the American theatre.

( For a complete list of nominees and winners click here )

THE 2007 PULITZER PRIZE FOR DRAMA

David Lindsay-Abaire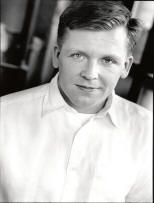 was awarded to a play that wasn't nominated for the award - Rabbit Hole, by David Lindsay-Abaire. That actual finalists included Orpheus X by Rinde Eckert, Bulrusher by Eisa Davis and Elliot, a Soldier's Fugue by Quiara Alegría Hudes.

A committee of theater critics and artists determines nominated finalists, and the Pulitzer board picks a winner. The Pulitzer board bypassed the jury's finalists and presented the prize, which includes a $10,000 stipend.

The jury included Ben Brantley (chief drama critic, The New York Times), Kimberly W. Benston (Professor of English at Haverford College), Karen D'Souza (drama critic for the San Jose Mercury News), Rohan Preston (theatre critic for the Star Tribune of Minneapolis-St. Paul) and Paula Vogel (playwright, Professor of English at Brown University).

The Pulitzer Prize winner was announced April 16 at Columbia University, which bestows the award, considered the most prestigious prize for American playwriting.

Rabbit Hole is about a struggling to cope with the death of their only child in a freak car accident. The play ran 77 performances on Broadway. Cynthia Nixon won a Tony for her portrayal of a grieving mother.

OUTER CRITICS CIRCLE the organization of writers covering New York theatre for out-of-town newspapers, national publications and other media beyond Broadway, is proud to report that Broadway stars Victoria Clark and John Lloyd Young will publicly announce the nominees for the 2006-07 season on Monday, April 23 at the historic Algonquin Hotel. Broadway stars Victoria Clark and Lohn Lloyd Young will read the award nominations in 23 categories.

The winners of the following categories will be announced on Monday, May 14 and the annual awards ceremony will be held on Thursday, May 24 at the legendary Sardi's Restaurant in New York City.



Broadway To Vegas is supported through advertising and donations. Priority consideration is given to interview suggestions, news, press releases, etc from paid supporters. However, no paid supporters control, alter, edit, or in any way manipulate the content of this site. Your donation is appreciated. We accept PAYPAL. Thank you for your interest.


SWEET CHARITY


KENNEDY CENTER SPRING GALA

Harry Connick, Jr.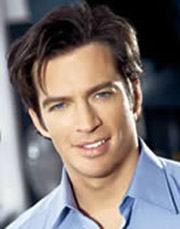 provides critical funding to support the Center's performances, education, and outreach initiatives. From commissioning and presenting productions for adults and students to sponsoring seminars and workshops for teachers and arts administrators, the Kennedy Center provides numerous opportunities to enrich the appreciation of the performing arts in the local community and across the country - all while presenting world-class performances throughout the year. This year's gala on April 29, the anniversary of Duke Ellington's birth, features three-time Grammy winner Harry Connick Jr. Like Ellington, Connick is a pianist, a composer, and a big band leader, and he has also made his mark as a vocalist, a film and television actor, and a star of the Broadway stage. The range of Harry Connick Jr.'s talents will be highlighted at the Kennedy Center's 15th Annual Gala in an evening of jazz and swing.

April 29, in The Concert Hall, Kennedy Center For The Performing Arts, Washington D.C.

5TH ANNUAL BACKSTAGE AT THE GEFFEN is a fun-filled and star-studded celebration of theater, benefiting the Geffen's innovative Education and Outreach Programs.

The Distinction in the Theater Award will be presented to Academy Award winner Helen Mirren.

The gala will also honor outgoing Chairman of the Board Herb Gelfand. After a tremendous seven years of dedicated service, is passing the helm to Board Member Frank Mancuso.

Red carpet arrival followed by a cocktail and dinner reception. Following the performance there is a dessert reception.

Event Co-Chairs: Pamela Robinson Hollander, David T. Pence, Fred Specktor.

Previous participants include such acclaimed artists as Annette Bening, Jason Alexander, Sally Field, David Mamet, Karl Malden, Neil Simon, David Hyde-Pierce, Debbie Allen, Tom Hanks, Carrie Fisher and Martin Short.

April 30 at the Geffen Playhouse in Los Angeles.

THE EUGENE O'NEILL THEATER CENTER will present its annual Monte Cristo Award posthumously to Pulitzer Prize winning playwright Wendy Wasserstein during a gala dinner at the Puck Building in Manhattan on Monday, April 30.

The Monte Cristo Award is given in recognition of distinguished careers exemplifying Eugene O'Neill's standard of excellence and pioneering spirit. Past recipients of the Award include Jason Robards, Jr., Edward Albee, August Wilson, Zoe Caldwell, Brian Dennehy and Karl Malden.

Her involvement with the O'Neill began in 1977 when she worked on Uncommon Women and Others. She was an assistant to the O'Neill's then Artistic Director, Lloyd Richards, and was notorious for writing notes to rejected writers, pretending to be Lloyd, encouraging them to "keep writing." In addition to receiving the Monte Cristo Award, Ms. Wasserstein will also be honored by the establishment of a named endowment to support the O'Neill's open submissions program in perpetuity.

Michael Barakiva will direct the evening's program, which will include readings from her plays and essays. Performers appearing on the program include Joan Allen, Amy Aquino, Christopher Durang, Swoosie Kurtz, Caroline Aaron, Alma Cuervo, Christine Eastabrook, Peter Friedman, Mimi Lieber, Lizbeth Mackay and others.

The Honorary Committee for the event includes Edward Albee, Constance Congdon, Pat Daily and Tom Viertel, Brian Dennehy, Christopher Durang, Heidi Ettinger, William Finn, Lynn Fusco Hughes, Barbara & Arthur Gelb, Joe Grifasi, A.R. Gurney, Dina Merrill Hartley, Ruth & Steve Hendel, Swoosie Kurtz, James Lapins, Terrence McNally, Roz & Jerry Meyer, Peter Parnell, Dyanne & John Rafal, Steve Robman, Daniel Sullivan, Ted Tally, Pamela Wasserstein and Betsy & George White.

The Eugene O'Neill Theater Center, founded in 1964 in honor of Eugene O'Neill, America's only Nobel Prize-winning playwright and four-time Pulitzer Prize-winner, is the pre-eminent laboratory for the development of new works and new voices for the American theater. It has been home to more than 1,000 new works for that stage and 2,500 emerging artists. The O'Neill is itself the winner of a special Tony Award, the National Opera Award, the Jujamcyn Award for Theater Excellence and the Arts and Business Council Encore Award.

Wasserstein was a revered playwright who passed away on Jan. 30, 2006. Her works include The Sisters Rosensweig, An American Daughter, The Heidi Chronicles, Third, Uncommon Women and Others, Isn't It Romantic and Pamela's First Musical.

THE NEW ORLEANS JAZZ & HERITAGE FOUNDATION GALA 2007 We're In This Love Together, a sold out event taking place Thursday April 26 at Harrah's New Orleans Hotel. The evening stars Al Jarreau, Wanda Rouzan and Rebirth Brass Band.


ART AND ABOUT


QUEEN MARGRETHE II of Denmark is quite the artist. She often designs sets and costumes for theatrical performances. She has also illustrated the Danish translations of JRR Tolkien's Lord of the Rings series and has a work hanging in the national gallery.

Last week she celebrated her birthday and two of her abstract watercolors fetched seven times their assessed value at auction. Lauritz.com hammered them down for almost $15,000 each. Their estimated value had been about $2,200 per work.

Reportedly, Queen Margrethe does not sell her works, and the two watercolors, signed 'M' and dated 1990, had been a gift to the seller. The buyer chose to remain anonymous, according to the auction house.

If Queen Margrethe is pleased that her art has fetched high numbers, she is overjoyed that on Saturday she again became a grandmother - this time to a girl. It's the first royal princess born in Denmark since 1946. Proud parents are Crown Princess Mary and Crown Prince Frederik.


OTHER PEOPLE'S MONEY


PALM BEACH OPERA one of Florida's oldest and most prestigious arts organization was turned down in their financial request to the Palm Beach County Cultural Grant Panel.

The panel, which is responsible for divvying up $3 million in tax money among cultural organizations in various sized categories, rejected the opera's application for $250,000 to support its marketing program. In previous years, the opera had received as much as $152,000.

"We didn't feel their marketing plan was sufficient," panel chair Brandy Upright said.

Staff turnover was reported to be another issue. There is no replacement for the departed General Director William Ryberg who resigned almost as soon as he was hired. The opera also has been without a development director in recent months, following another staff departure. "I'm sure panelists took that into consideration," Upright added.

Opera chairman Jim Beasley called the panel's decision a "gross misunderstanding."

The Palm Beach Opera has a $7 million annual budget and set an all-time record for box-office revenue for its four productions at the Kravis Center this season.

Those receiving funds included; Florida Stage: $165,619. Palm Beach Pops: $151,616. Maltz Jupiter Theater: $159,053. Kravis Center for the Performing Arts: $233,425. Caldwell Theatre Company: $125,523.

EQUUS currently on the West End starring Richard Griffiths and Harry Potter star Daniel Radcliffe, recouped its entire capitalization within eight weeks of opening. The production which also features Jenny Agutter and Will Kemp, opened on February 27 and will close at the Gielgud Theatre on June 9. The show then embarks on a 12-week national tour, which will open at the Theatre Royal Bath on August 28, A Broadway production will open in spring 2008, followed by an Australian mounting.

The production is directed by Thea Sharrock, designed by John Napier and produced by David Pugh and Dafydd Rogers.


SPREADING THE WORD


MARLON BRANDO

Marlon Brando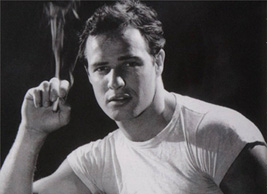 TCM's Brando Special Advance Screening of TCM'S Brando followed by a discussion. In Person: Ed Begley, Jr., Miko Brando, Rebecca Brando and Penelope Ann Miller. Moderated by Ben Mankiewicz, TCM Host.

As fascinating off-screen as he was on, Marlon Brando's staggering talents as one of the most original of all actors continues to influence performers to this day. This documentary explores his work in front of the cameras, his private life, and his involvement with civil rights, with comments from such collaborators and admirers as Al Pacino, Jane Fonda, Robert Duvall, and Bernardo Bertolucci. Panelists will discuss the Brando legacy and his lasting effect on the art of acting.

Tuesday, April 24 at the Museum of Television and Radio in Los Angeles.

Q&A WITH TONY KUSHNER following a screening of Wrestling with Angels. In this entertaining portrait of Pulitzer and Tony-winning playwright Tony Kushner, filmmaker Freida Lee Mock journeys through his life and times, from his Jewish boyhood in small-town Louisiana to his development as a writer, politically active gay man and sharp-witted advocate of a more literate and compassionate society. Post-screening discussion with Tony Kushner on April 25. Part of the 92nd Street Y's Makor Series at the Steinhardt Building in NYC.

KEVIN SPACEY artistic director of The Old Vic in London and star of the current Broadway production of A Moon for the Misbegotten will step into the classroom and lead six workshops for 180 New York City high school students who have attended the Broadway production of A Moon for the Misbegotten.

The Theater Development Fund's Stage Doors project is a program in which teaching artists collaborate with classroom teachers to develop a series of workshops. The Spacey led workshops are a partnership between the fund and the Old Vic Theater in London. Spacey will take approximately 30 students from each of six schools - Forest Hills High School, Young Women's Leadership Academy, All Hallows High School, LaGuardia High School, Edward R. Murrow High School and Stuyvesant High School - to see the play. Spacey and several of the fund's teaching artists will lead the workshops which engage students in discussion, writing, reading and improvisation, to culminate in student performances of scenes from the play in their classrooms.


CURTAIN DOWN


THE PRODUCERS the original Broadway production closes April 22, exactly six years and three days after it opened. The fabulous production delivered 33 preview performances and 2,502 regular performances at Broadway's St. James Theatre. The show earned the most Tony Awards in theatre history, with 12 wins including Best Musical.



THE DAYS OF WINE AND ROSES The Irish premičre of JP Miller's classic in a new version by Belfast playwright Owen McCafferty.

Andy Moore and Gemma Halligan portray the hapless lovers.

Donal and Mona meet for the first time at Belfast Airport in 1962, both leaving for a new start in London. Strangers in an unfamiliar city, they fall in love with life, with each other – and with drink.

Roy Heayberd directs this exciting whirlwind of discovery as it spirals uncontrollably into dashed hopes and shattered dreams in this deeply moving play.

Post-Show Discussion Wednesday, May 2.

April 27-May 26 at the Lyric Theatre in Belfast.

FROST/NIXON written by Peter Morgan. With a cast of 10 led by two-time Tony Award winner Frank Langella and celebrated stage and film actor Michael Sheen - Tony Blair in The Queen - this fast-paced new play directed by Olivier Award winner Michael Grandage, who is the artistic director of the Donmar Warehouse in London, chillingly recounts of one of the most monumental television interviews of all time.

Officially opens on Broadway at the Bernard B. Jacobs Theater on Sunday, April 22. Seen in previews, this is a don't miss theatrical event with riveting, mesmerizing performances by both Frank Langella and Michel Sheen.

Morgan is the writer of the award-winning The Queen and The Last King of Scotland. In this play he tackles the question: How did David Frost, a famous British talk-how host with no political convictions and a playboy reputation, elicit the apology that the rest of the world was waiting to hear from former President Richard Nixon, who committed one of the biggest felonies in American political history?

In 1977 Frost conducted a series of interviews with Richard M. Nixon, who had resigned from the presidency three years earlier. Frost paid Nixon $600,000 for the chance to prove he could conduct a hardball interview but nearly blew it when Nixon responded with anecdotes and generalities.

Then came the last interview which drew the largest audience of a news interview ever.

Nixon's startling admission that he had "let the American people down" was not the coup; the coup, a character in the play says, was having Nixon's face - "swollen and ravaged by loneliness, self-loathing and defeat - filling every television screen in the country."

In addition to Langella (as President Richard Nixon) and Sheen (as Sir David Frost), Frost/Nixon also features Remy Auberjonois (as John Birt); Shira Gregory (as Evonne Goolagong); Corey Johnson (as Jack Brennan); Stephen Kunken (as Jim Reston); Stephen Rowe (as Swifty Lazar/Mike Wallace); Triney Sandoval (as Manolo Sanchez); Armand Schultz (as Bob Zelnick); and Sonya Walger (as Caroline Cushing).

Stage design by Christopher Oram, with lighting by Neil Austin, and the music and sound score by Adam Cork. Video design is by Jon Driscoll.

HAMLET by Shakespeare. Directed by Rubicon Artistic Associate Jenny Sullivan.

Joseph Fuqua steps into the title role supported by James O'Neil as Claudius, Stephanie Zimbalist as Gertrude, and Efrem Zimbalist, Jr. as The Player King. The father-daughter pair make only their second stage appearance together with this production. Rubicon's Night of the Iguana being the first.

Hamlet reigns as the crown jewel of English literature - the most-produced and most-quoted of Shakespeare's 37 masterpieces. Its thematic complexity embraces a myriad of emotions and ideas, including love, madness, betrayal, revenge, murder, mayhem and the existentialist struggle defined in "to be or not to be." It is, in brief, the most famous English play ever written.

The design team includes; Scenic Design is by Thomas S. Giamario. Sound Design is by David Beaudry. Costume Design is by Emmy award nominee Marcy Froehlich. Diane Ronneberg in charge of Wardrobe. Lighting Design is by Jeremy Pivnick. Property Design is by T. Theresa Scarano, Production Stage Manager is Tammy Taylor and Assistant Stage Manager is Linda M. Tross.

Hamlet plays Thursday, April 26th through Sunday, May 20th at Rubicon Theatre, Ventura's Downtown Historic Cultural District, CA.

ON THE TOWN With music by Leonard Bernstein, book and lyrics by Betty Comden and Adolph Green and based on an idea by Jerome Robbins, the story of On The Town was famously filmed by MGM starring Gene Kelly and Frank Sinatra.

This is the musical production which broke English National Opera Box Office records in 2005. On Friday it returned to the London Coliseum for 20 performances only.

Joshua Dallas, Ryan Molloy, Sean Palmer and June Whitfield have joined original stars Helen Anker, Rodney Clarke, Janine Duvitski, Alison Jiear, Caroline O'Connor, Lucy Schaufer and Andrew Shore in ENO's sensational staging of the Bernstein / Comden & Green musical.

With a cast and orchestra of 105, On The Town is directed by Jude Kelly, choreographed by Stephen Mear, conducted by Simon Lee, designed by Robert Jones with lighting by Mark Henderson.

Performance through May 27. English National Opera at the London Coliseum.

WHO'S AFRAID OF VIRGINIA WOOLF? Anthony Page's 2005 staging of Edward Albee's 1962 play, starring Kathleen Turner and Bill Irwin, who won a Tony Award for his performance in the production's Broadway run. David Furr and Kathleen Early round out the stellar cast.

John Lee Beatty (sets), Jane Greenwood (costumes) and Peter Kaczorowski (lighting).

Performances through May 12 at the Golden Gate Theatre in San Francisco.

WILLY WONKA The Kennedy Center Imagination Celebration Tour of the musical. Roald Dahl's Willy Wonka is based on his book Charlie and the Chocolate Factory. This stage production features music and lyrics by Leslie Bricusse and Anthony Newley, adapted for the stage by Leslie Bricusse and Tim McDonald.

Join Willy Wonka and his band of Oompa Loompas as they lead Charlie, the spoiled-rotten Veruca Salt, gluttonous Augustus Gloop, gum-chewing Violet Beauregarde, and television junkie Mike Teavee through a labyrinth of lemon drops, life lessons, and giggles galore. Featuring live actors, puppets, plenty of surprises, and many memorable songs-including The Candy Man, I Want It Now! and Pure Imagination.

Join Willy Wonka, Charlie and the whole cast of imaginative characters on a journey where chocolate flows in rivers and candy grows on trees!

Stamford Center for the Arts, April 28 in Stamford, CT.

THE END OF THE AFFAIR Music by Jake Heggie. Based on the Graham Greene novel. Libretto by Heather McDonald. Revised libretto by Heather McDonald, Leonard Foglia and Jake Heggie.

London 1946 post-World War II On a rainy night the writer Maurice Bendrix encounters Henry Miles, husband of his former love, Sarah. Maurice is anguished and obsessed with discovering why Sarah abruptly ended their affair eighteen months earlier. Henry, who was not aware of the affair, confides in Maurice that he believes Sarah is being unfaithful to him and is considering hiring a private detective. Maurice offers to hire the detective, Parkis, for him. Henry refuses the offer but Maurice does it anyway.

Directed by Kristine McIntyre.

Starring soprano Emily Pulley as Sarah Miles; baritone Victor Benedetti as Henry Miles; baritone Keith Phares as Maurice Bendrix. baritone Robert Orth as Mr. Parkis; tenor Gerard Powers as Richard Smythe; mezzo-soprano Joyce Castle as Mrs. Bertram.

Lighting design by Nicholas Cavallaro.

The End of the Affair is commissioned by Houston Grand Opera Association, Madison Opera and Opera Pacific Performed in English with electronic text projected above the stage. Audiences are invited and encouraged to attend a free opera preview in the theatre one hour before curtain, presented by the Lyric Opera Guild. Performances April 23, 25, 27, 29 at the Lyric Opera in Kansas City.



WHO'S WHERE


NEW ORLEANS JAZZ & HERITAGE FESTIVAL features John Mayer performing on May 5. Also entertaining during the festival which runs April 27-29 and May 4-6 are: Rod Stewart, Norah Jones, Brad Paisley, Steely Dan, Brad Paisley, Ludacris, Dr. John, Van Morrison, Jill Scott, Irma Thomas, Ludacris, Bonnie Raitt, Jerry Lee Lewis, Pharoah Sanders, Lucinda Williams, Richie Havens, Calexico, Soulive, Johnny Rivers, George Thorogood & the Destroyers, Banda el Recodo, Gillian Welch, T-Bone Burnett, Pete Fountain, Arturo Sandoval, New Orleans Social Club, Percy Sledge, Mose Allison, Steely Dan, ZZ Top, John Legend, Allen Toussaint, Counting Crows, New Edition, George Benson, Gilberto Santa Rosa, Allman Brothers Band, Better Than Ezra, Joss Stone, Stephen Marley w/ Damian "Junior Gong" Marley, Taj Mahal, Cowboy Mouth, Branford Marsalis, Dottie Peoples, Tony Joe White, Roy Hargrove, Galactic, The Holmes Brothers. and Van Morrison. New Orleans native Harry Donnick, Jr. will close the Jazz Fest on Sunday, May 6. Connick has been a highly visible supporter of the city after the flood disaster, working directly with the likes of Habitat for Humanity to provide housing for the displaced.

DIANA ROSS After being part of the most popular female group for more than a decade, The Supremes, Diana Ross became one of the most successful female singers in the rock era. Enjoy her Tuesday, April 24 at the Hard Rock Cafe in Orlando, FL. Wednesday she is at the King Center in Melbourne. Thursday the performance is at Ruth Eckerd Hall in Clearwater, FL. On Saturday she participates at Jazz Fest on the island of Tobago.

PAUL ANKA performs Friday, April 27, at the Peppermill Casino in West Wendover, NV.

CHRISTINA AGUILERA performs Monday, April 23, at Air Canada Centre in Toronto. Wednesday finds her at Dunkin' Donuts Center in Providence, RI. On Friday the show is at the Hartford Civic Center Coliseum in Hartford, CT. Saturday she is on stage at the 1st Mariner Arena in Baltimore, MD.

ART GARFUNKEL opens a two nighter Wednesday, April 25 at Casino Rama in Rama, ON. On Saturday he can be enjoyed at the Palace Theatre in Greensburg, PA.

MICHAEL FEINSTEIN on stage Friday, April 27, at the Warner Theatre in Torrington, CT. On Saturday he can be enjoyed at the State Theatre in Easton, PA.

THE NEVILLE BROTHERS on stage Friday, April 27, at Westworld in Scottsdale, AZ. On Saturday, April 28, they perform at Winstar Casino in Thackerville, OK.

NORAH JONES continues her tour with a show Monday, April 23 at DAR Constitution Hall in Washington, DC. On Tuesday she is on stage at the War Memorial Auditorium in Greensboro, NC. Thursday finds her at the Ryman Auditorium in Nashville. On Friday she's in the spotlight at the Tabernacle in Atlanta.

BILLY JOEL entertains Monday, April 23 at the Sewars Centre in Hoffman Estates, IL. On Wednesday he can be enjoyed at the Scottrade Center in Saint Louis, Mo. Saturday finds him at the Qwest Center in Omaha, NE.

JOHN WILLIAMS AND JOHN ETHERIDGE Respected around the world for their individual accomplishments, the two guitarists have recently reunited for a major U.S. tour featuring their own compositions, as well as some African music. Monday, April 23, at the TCC Roper Performing Arts Center in Norfolk, VA.

LIZA MINNELLI performs Tuesday, April 24, at Tivoli Gardens in Copenhagen, Denmark.

KEITH URBAN performs in England this week. On Tuesday, April 24, he opens a two night stand at Shepherd's Bush Empire. On Thursday he's on stage at Carling Birmingham Academy in Birmingham and on Saturday the show is at Manchester Academy in Manchester.

PATTI PAGE singing her hits April 27-28 at Whiskey Pete's Hotel & Casino in Primm, NV.

GWEN STEFANI on stage Tuesday, April 24 at the Save Mart Center in Fresno, CA. On Wednesday the show is at the Rabobank Arena in Bakersfield, CA. Saturday finds her in Las Vegas at the MGM Grand Garden Arena.

DIANNE REEVES One of the preeminent jazz vocalists Reeves recently won a fourth Grammy Award for her performance on the Good Night, and Good Luck soundtrack, which showcases the flawless delivery of her cool contralto. A co-presentation with the Duke Ellington Jazz Festival, .Friday, April 27 The Lincoln Theatre, Kennedy Center for the Performing Arts, Washington, D.C.

NORAH JONES back on tour performs Monday, April 23 at DAR Constitution Hall in Washington,DC. On Tuesday she can be enjoyed at the War Memorial Auditorium in Greensboro, NC. Thursday finds her at Ryman Auditorium in Nashville. On Friday the show is at the Tabernacle in Atlanta.

HARRY CONNICK, JR. the pianist-singer-composer-arranger comes all over the country this week. On Monday, April 23, he's at Proctor's Theatre in Albany, New York with his My New Orleans tour, featuring music from his 20-year career, this tour as well as from two new releases: the all-instrumental Chanson du Vieux Carre and the vocal album Oh, My NOLA. Then he heads to Washington, D.C. - see other portion of this column.

75TH ANNIVERSARY OF THE LONDON PHILHARMONIC ORCHESTRA will be celebrated Friday, April 27, when The Duchess of Gloucester attends a Reception and Recital to celebrate the musicians at St James's Palace in London.




FINAL OVATION


KITTY CARLISLE HART 96, died in her Manhattan home after contracting pneumonia over the Christmas holidays. Until then she had been on tour with her autobiographical one-woman show, Here's to Life. In that stage turn she talked about the famous people she had known, including Irving Berlin, George Gershwin and her late husband, playwright Moss Hart.

Born in New Orleans on September 3, 1919 she gained fame in the movies, on television and on Broadway. Her Broadway debut was in Champagne Sec. She became a household name as one of the celebrity panelists on the popular CBS game show To Tell the Truth.

Immaculately well groomed, she was delightfully charming and witty. She loved to show off her fabulous legs, which she said she inherited from her physician father. ( See Broadway To Vegas column of April 15, 2001 ) She sat on the New York State Council for the Arts from 1971 to 1996, including 20 years as chairwoman, and she received the National Medal on the Arts in 1991 from the first President Bush.

She is survived by son,Christopher, and daughter, Catherine and three grandchildren. Broadway's theaters planned to dim their marquee lights Wednesday

Next Column: April 29, 2007
Copyright: April 22, 2007. All Rights Reserved. Reviews, Interviews, Commentary, Photographs or Graphics from any Broadway To Vegas (TM) columns may not be published, broadcast, rewritten, utilized as leads, or used in any manner without permission, compensation and/or credit.
Link to Main Page
---
Laura Deni


CLICK HERE FOR COMMENT SECTION