! >
Broadway To Vegas
  
  REVIEWS  INTERVIEWS COMMENTARY NEWS

| | |
| --- | --- |
| | |
THE FLYING BROOM FESTIVAL - - THE ROYAL SHAKESPEARE COMPANY HONORED IN STAMPS - - WILLIAM AND KATE LET THEM EAT CAKE - - IDINA MENZEL AND TAYE DIGGS START SUMMER CAMP - - CHARLIE SHEEN SUPPORTS BIPOLAR DISORDER ORGANIZATION - - WAR HORSE A THOROUGHBRED WINNER - - CHRIS ROCK MAKES BROADWAY DEBUT IN THE MOTHERF**KER WITH THE HAT - - WOOLLY MAMMOTH TAKES A FINANCIAL HIT - - DONATE . . . Scroll Down



FLYING BROOM FESTIVAL HAS NOTHING TO DO WITH WITCHES


The Flying Broom is brushing away ignorance.

An Ankara-based Turkish organization, The Flying Broom was established by Halime Güner in 1996 to fight and raise awareness for women's human rights, from the belief that cinema has an impact on the promotion of gender sensitivity. One of its components is the Women's Film Festival.

The main purpose of the festival is to use the effective narrative of cinema in order to make women and their problems more visible, to create yet another milieu to further the discussions on gender and gender discrimination as well as encourage the role of women in the world of cinema.

Headed by Aysegül Oguz and Didem Baltac, other members of the festival's team are Sibel Astarcioglu, and Ugur and Ürün Güner. The Flying Broom Women's Film Festival presents the Bilge Olgaç Honorary Award and the Lifelong Achievement Award. It is the only women's film festival in the world to give out the Fipresci Award. The Flying Broom unspools its 14th edition beginning May 5 in the Turkish capital.

Stage and screen actresses Derya Alabora and Deniz Türkali along with singer Handan

The Flying Broom Film Festival 2011 Award Winners are Derya Alabora, Deniz Türkali and Handan Kara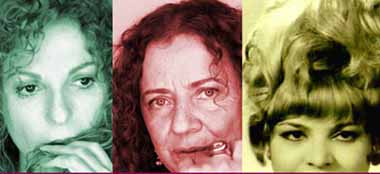 Kara will be the recipients of this year's honors, the organizers announced this week.

The festival's annual cinema honor will go to stage actress Alabora. The Istanbul born actress graduated from the theater department at the conservatory of Mimar Sinan University in 1982. She has won two Best Supporting Actress Golden Orange awards and the Golden Boll Best Supporting Actress Award for her role in Yesim Ustaoglu's international award-winning drama Pandora's Box.

The Flying Broom will also honor Türkali and Kara with its Bilge Olgaç Achievement Awards, given annually since the festival's sixth year, and named after the late Turkish filmmaker Bilge Olgaç, who died in 1994 when a fire broke out in her apartment.

All three artists will receive their awards on May 5, during the opening gala.

Every year in Ankara, Turkey an effort is made to bring women's lives into the spotlight - or more precisely on to stages and cinema screens. Being the first women's film festival in Turkey, the event invites women directors from all over the world to compete in feature-length, short, documentary, and animation sections arranged according to specific themes, and complemented by panels and exhibitions.

Women's rights, women's lives and stories, their understanding and their experience of the world, are all integrated in the festival's areas of interest. And to crown their efforts, the organizers announced in 2003 that the festival was the first women's festival in the world to have an International Feature-Length section recognized by a jury from the International Federation of Film Critiques, according to Ozlem Kinal.

The festival is open to the public and there are no entry fees. However, only women directors' works are accepted. Formats permitted are 35mm and Beta-cam SP (PAL) and all feature films must be in 35mm.

Other divisions supported by The Flying Broom are The Poppy, which is basically "an apology to women from society." Poppy was stared by attorneys, who are a member of the Bar of Ankara, for women and children who are a victim of violence. Victims are encouraged to call a help line. Lawyers then take the cases pro bono. The victims are also provided shelter and psychological counseling.



Broadway To Vegas is supported through advertising and donations. Priority consideration is given to interview suggestions, news, press releases, etc from paid supporters. However, no paid supporters control, alter, edit, or in any way manipulate the content of this site. Your donation is appreciated. We accept PAYPAL. Thank you for your interest.



ART AND ABOUT


MATERIAL WORLD from court dress to couture, the objects in Material World will feature extravagant ornamentation of textiles and personal adornment from cultures around the world.

The exhibition highlights the significance of textiles in displaying wealth, status and power.

The exhibition will showcase items adorned with luxurious materials including gold and metallic threads, beads, shells, mirrors, semi-precious stones, bones, fur and feathers.

Spanning several centuries to the present day, items on display rang from a Buddhist bone apron to Dior and Chanel couture pieces.

April 22, 2011-February 5, 2012 Paul Textile Gallery & Fashion Arts Gallery at the Indianapolis Museum of Art.

SO MUCH NEED OF SERVICE - THE DIARY OF A CIVIL WAR NURSE This exhibition features the diary, photo albums and letters of Civil War nurse, Amanda Akin.

In April 1863, Akin left her home in Quaker Hill, NY to serve as a nurse at Armory Square Hospital in Washington, D.C. During her 15 months at Armory Square, Akin wrote long letters to her sisters and recorded her daily activities in diaries.

Nearly 50 years later, Akin drew on these written records to publish an account of her wartime role in a book, The Nurse of Ward E, also on display in the gallery. While this collection preserves the memories and experiences of Akin, the documents also represent millions of other Americans who left their families and communities behind to contribute to the Civil War effort.

April 22, 2011–July 29, 2011, National Museum of American History in Washington, DC.

NU YISHU-SERIES V: VIRIDITAS

Photo by Gao Yuan
an exhibition of new collaborative art by Australian and Chinese artists, is the fifth in a series of exhibitions curated by Denise Keele-bedford, engaging with cross cultural art forms and women's art.

The exhibition by twelve women artists; six Australians and six Chinese, consists of work created through a collaborative process where each Australian artist is partnered with an artist from China.

Celebrating the 100th anniversary of International Women's Day and the Year of Australian Culture in China, this multicultural and multi-media exhibition includes installation, painting, photography, and ceramics.

As an Imagine Australia event the Nu Yishu (Female Art in Mandarin) project focuses on untangling misconceptions about the "other culture" regarding Contemporary Art Practice, broadening and opening opportunities for discussion on individual, cultural and social perspectives.

Viriditas denotes lushness and vitality. It has been translated in various ways, such as freshness, fertility, fecundity, fruitfulness, verdure, or growth.

The intention, through pairing and collaboration, is for each artist to respond to their artist partner, their art practice, philosophy, theories, techniques and influences, thereby increasing knowledge and understanding of the two cultures and delivering this to a broader audience.

The participating artists are; Liliana Barbieri, Feng Ling. Jane Annois, Xu Xiaoyan, Megan Cadd, Huang Yin, Judy Trembath, Gao Yuan, Denise Keele-bedford, Cai Jin. Dawn Csutoros and Xie Dong.

The exhibition was officially opened by the Ambassador of Australia in China, Dr. Geoff Raby on Sunday, April 17 at the Imagine Gallery in Beijing. The opening event included a reception with Live'n Music provided by Rong Music Studio, Beijing. The French Buffet catered by Vincent at Comptoirs de France, Beijing.

Exhibition supported by The Embassy of Australia in China, Australian Government Department of Foreign Affairs and Trade, Bendigo Bank, Victorian Multicultural Commission and Artists 2000.

Exhibit on display to June 5, 2011 at the Imagine Gallery in Beijing.




THE ROYAL SHAKESPEARE COMPANY HONORED IN STAMPS


The British Royal Mail launched a new set of stamps last Tuesday April to celebrate the 50th Anniversary of the Royal Shakespeare Company. The Stamps feature six of the RSC's most acclaimed productions, alongside a Miniature Sheet featuring four stamps showing the theatres where the RSC has performed in Stratford-upon-Avon through the years.

Contrasting the recent United States Postal oops in which a lack of research and incorrect identification - as first reported by Linn's Stamp News - where a stamp supposedly bearing the likeness of the Statue of Liberty was really a photo of a smaller replica statue in front of New York-New York casino in Las Vegas, the Royal Mail is taking great pains to identify and give credit where due.

"Images used by permission of the Royal Shakespeare Company," the Royal Mail emphasizes and then elaborates; Macbeth - actor: David Tennant, costume designer: Robert Jones, director: Gregory Doran, photo: Ellie Kurttz. The Tempest - actor: Antony Sher, costume designer: Illka Louw, director: Janice Honeyman, photo: Ellie Kurttz. Henry VI - actor: Chuk Iwuji, costume designer: Tom Piper, director: Michael Boyd, photo: Ellie Kurttz. King Lear - actor: Paul Scofield, costume designer: Peter Brook, director: Peter Brook, photo: Angus McBean; A Midsummer Night's Dream - actor: Sara Kestelman, costume designer: Sally Jacobs, director: Peter Brook, photo: Joe Cocks Studio Collection © Shakespeare Birthplace Trust. Romeo and Juliet - actors: Ian McKellen and Francesca Annis, costume designer: Chris Dyer, director: Trevor Nunn, photo: Nobby Clark © ArenaPal.

Stamps commemorating theatres include The Other Place featuring Dame Judi Dench as Lady Macbeth; Geoffrey Streatfeild in Henry V with the Courtyard Theatre; The Swan Theatre is shown with Patrick Stewart in Antony and Cleopatra. The First Class stamp shows the Royal Shakespeare Theatre with Janet Suzman as Ophelia from the 1965 production of Macbeth.


PRINCE WILLIAM AND KATE LET THEIR GUESTS EAT CAKE
Cake Design and Development Head chef Paul Courtney (right) and Manufacturing Manager Tom Kilcourse (left) perform a quality check on biscuits on the production line at the McVitie's factory in Stockport. This photo was taken on March 28, 2011. Photo Property: The British Monarchy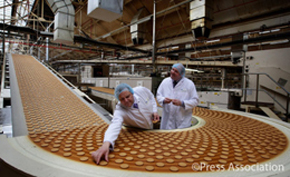 When it comes to food, wedding receptions are expected to provide a major component of the lifelong memories. For that William and Kate affair you may have heard about there will be three desserts. Kate has requested that one of them be a lemon tart.

Then there are the cakes.

"Prince William and Miss Catherine Middleton have chosen Leicestershire-based cake designer Fiona Cairns to create their wedding cake," came the official announcement referring to the traditional fruit cake which Kate has requested be decorated in a floral theme. Fruit cakes are chosen for elaborate affairs because they can be made in advance. Contrary to popular belief a good fruit cake is neither dry nor tastes like cardboard.

Participating in a long standing British and American tradition of having a groom's cake - usually chocolate - sentimental Prince William turned to his childhood and requested a recreation of the chocolate cookie (biscuit) cake he enjoyed as a child.

"In addition, the couple have also asked McVitie's Cake Company to create a chocolate biscuit cake for the reception at Buckingham Palace. The chocolate biscuit (cookie) cake will be made from a Royal Family recipe and was specially requested by Prince William," stated the release.

The easy refrigerator cake has been a staple in American kitchen since the 1950s.

The versatile recipe can be made more adult by the addition of liquor - preferably chocolate, kirsch or rum.

"I used to prepare it for both [Prince William and the Queen] when they had tea together," wrote Princess Diana's former chef Darren McGrady on his blog.

His cookbook Eating Royally chronicles his time in the Royal kitchen.



Cake Design and Development Head Chef Paul Courtney practices making a biscuit cake at the McVitie's factory in Stockport. This photo was taken on March 28, 2011 Photo Proerty: The British Monarchy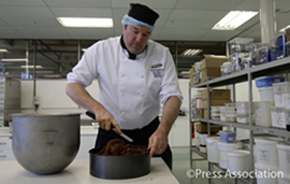 "I was thrilled to learn that Prince William had chosen the Chocolate Biscuit Cake recipe that is in my book Eating Royally, recipes and remembrances from a palace kitchen for his wedding cake because Chocolate biscuit cake is also his grand mothers favorite cake and a recipe palace chefs have been making for decades. I used to prepare it for both of them when they had tea together. The Queen would request the cake in the menu book for Sunday tea when she knew her grandson would be joining her from Eton.

"Afternoon tea at Buckingham Palace consists of two types of sandwiches, scones, a plate of small pastries (e.g. chocolate éclairs, raspberry tartlets) and a large cake for the Queen to cut a slice from with her Earl Grey tea.

"Cut cakes can be anything from a fruit cake, a ginger cake, perhaps a jam and cream sponge but at least once a month chocolate biscuit cake will appear on the menu. It is, after all Her Majesty's favorite cake and while she may enjoy a slice of all of the other cakes for tea, as soon as tea is over she has no desire to see those cakes again. The remaining cake is dispatched to the staff dining room the following day.

"When afternoon tea includes Chocolate biscuit cake however, the rules are different," he continued. "Her Majesty loves this cake so much she takes a mental picture of how much she is sending back to the kitchens each day. It is the only cake that returns again and again to the royal tea table each day until it has all gone.

"I remember her on one occasion instructing her Page to call the kitchen to ask who had been eating her cake.

"The recipe was at Buckingham Palace LONG before I was and although I must have made the Chocolate Biscuit Cake hundreds of times for the Queen, Prince William and the rest of the royal family I didn't invent it," stressed Chef McGrady.

While he didn't invent the concoction, and if you look hard enough you can find several versions in American cookbooks from the 50s, Chef McGrady's book does contain the recipe the way Buckingham Palace prepares the ice box cake and it is that version that the Palace sent over to McVitie's. Since Chef McGrady is donating all proceeds from his book to the Elizabeth Glaser Pediatric AIDS Foundation - "two of Princess Diana's charitable goals were children and AIDS, so I put the two together," we suggest that you buy the book to get the recipe.

Romance aside, the purpose of this royal wedding to maintain the monarchy in a straight line. Presumably both the bride and groom passed fertility tests before their engagement was announced. As the wife of the future king, Kate's job description is to produce two offspring- the heir and the spare. The lovely lady, who has never looked plump, has recently lost a lot of weight. She needs to enjoy all of the sumptuous offerings at her wedding reception. If she loses any more weight she won't be able to conceive and that would be a marital disaster.

If you're going to eat cake you need to wash it down with something. For those lacking a champagne budget there is always tea or beer.

To put a little pizzazz into the proper tea consider the quirky Kate and William tea bags, which aren't cheap. The set includes 2 black tea blend tea bags with envelope - that's enough for only two cups of tea. That sip will set you back about $9.80.

If you'd like something a little stronger, there is the favorite beverage of both Princes William and Harry - British ale.

If you request two Kiss Me Kate, you aren't going to a musical, but rather buying two bottles of a limited ale.

Nottingham, England based Castle Rock Brewery is celebrating the marriage with the creation of a Kiss Me Kate traditional pale ale.

Adrian Redgrove, Castle Rock's Master Brewer, states that the ale is "well balanced with a hint of bitterness and sweetness coming through." He also added that the beer will be "elegant, tasteful and British to the core."

Only one brew will be made - that's about 40 barrels - with only 100 bottles set aside for collectors which have been hand bottled and signed by Redgrove.

All those eager to try the beer will have to belly up to bar before the end of the month. Kiss Me Kate will only be available on draught at Castle Rock's 21 pubs throughout April.

Castle Rock is a pub and brewing group founded in 1977 by former Campaign for Real Ale (CAMRA) chairman Chris Holmes. Named "Pub Group of the Year" in 2002, 2006 and 2008, Castle Rock currently operate 20 pubs and have a policy of stocking cask beers from regional and micro breweries by swapping beer with similar companies.

The firm produce a range of six regular cask ales and a monthly guest beer in its 'Natural Selection' range, created in conjunction with the Wildlife Trusts. In addition to the traditional Black Gold, Harvest Pale, Preservation Fine Ale types, the company produces Sheriff's Tipple, Hemlock Bitter, Elsie Mo and Screech Owl labels.


SWEET CHARITY


BRAVO TO CHARLIE SHEEN FOR TAKING UP THE CAUSE FOR BIPOLAR DISORDER

Charlie Sheen coupled his Toronto appearance with a charity walk.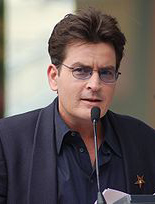 while performing in Toronto. Before taking to the stage last Friday he asked his fans to meet him at his hotel, the Ritz-Carlton, and walk with him through the center of Toronto to the arts theatre, known as Massey Hall, where Sheen staged his Violent Torpedo of Truth Tour. Sheen promised to match all donations.

"Taking donations tonight for O.B.A.D. THE ORGANIZATION FOR BIPOLAR AFFECTIVE DISORDERS through CanadaHelps.org I'm matching all Donations," Sheen declared on his Twitter page.

(OBAD) The Organization for Bipolar Affective Disorders Society is a peer support group which helps individuals affected either directly or indirectly with bipolar disorder, depression, and anxiety live better lives.



Next to Normal is a groundbreaking, emotional powerhouse of a rock musical about a family trying to take care of themselves and each other.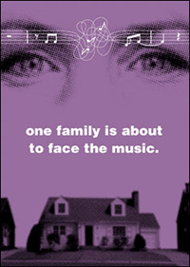 "Looking for all of you tonight at 6pm @ The Ritz to Walk to Massey w/me in support of Bipolar Awareness! I'm matching all donations $ for $," posted Sheen who had previously Tweeted: "Bipolar Awareness Walk!! Come join me at 6pm and walk with me from The Ritz Carlton to Massey Hall..! Show your support."

Catherine Zeta-Jones recently announced that she has been treated for the disorder. Actress Patty Duke, who was diagnosed with bipolar disorder in 1982, subsequently became one of the first Hollywood stars committed to de-stigmatizing mental illness. Other high profile individuals who are affected include Carrie Fisher and Ben Stiller. The magnificent Next to Normal, is a Pulitzer Prize and Tony Award winning musical about bipolar disorder.

Roughly 6 million Americans are affected by bipolar disorder.

The production is currently on a national tour starring Tony Award winner Alice Ripley.

Through April 24 the musical can be enjoyed at the Fox Theatre in St. Louis. Then the production opens at the Bank of American Theatre in Chicago on April 26 for a run through May 8. Future stops include the St. Paul, MN, Cleveland, Philadelphia, Washington, DC, Charlotte, NC and Toronto, ON.


SPREADING THE WORD


FREE STAGED PRESENTATIONS OF ME AND MISS MONROE A NEW MUSICAL with book and lyrics by Charles Leipart, music by William Goldstein, directed by Tony Award winner John Rando, starring Rachel York as Marilyn Monroe.

Me and Miss Monroe tells the story of Steven, a 16-year-old Bronx High School of Science student in 1962 who inadvertently meets and befriends Marilyn Monroe at the carousel in Central Park as he works on his project for a national science fair. The presentations are part of the ongoing Amas Lab and Workshop Series, a development program for writers, lyricists and composers to develop and advance their new musicals. These four performances are being offered free to the public.

Christopher Gatelli choreographs, Tony-winner William Ivey Long is costume designer and Eric Stern is music director.

The production introduces Jordan Firstman as Steven, and features Will Blum, Liz Byrne, Joy Hermalyn, Ilana Levine, Stephanie Martignett, Manna Nichols, Weston Wells Olson, Kevin Pariseau, Hayley Podschun, Tony-winner Michael Rupert, J. Robert Spencer, Nathaniel Stampley, Will Taylor, and Remy Zaken.

Presented by Amas Musical Theatre on April 21-23 at the Baruch Performing Arts Center, New York City.

THEATRELAND WALKING TOURS The Society of London Theatre's popular annual season of Theatreland Walking Tours, offers the public a wonderful opportunity to learn about the history of some of London's best-loved performance venues. Led by Blue Badge Guide Diane Burstein, and covering London's theatrical history from court masques to the present day, the brand new route for 2011 starts south of the river in what was once a center of music halls and variety theatres. Discover how the Old Vic's formidable manager Lilian Baylis brought Shakespeare and the classics to South London before moving on via the Young Vic to the National Theatre via some atmospheric Georgian backstreets. Then cross the Thames to Covent Garden, the West End's first Theatreland.

Featured sites include London's oldest playhouse, the theatre which was once the home to actor/composer Ivor Novello, another which played host to London's shortest lived play and the one where a bag of sweets gained you admission!

The tours will take place on the following Sundays: April 17, May 22 and 29, June 12 and 19, July 3 and 10 August 14, September 11 and 25.

The tour lasts approximately two hours.

The tours on May 22 and August 14 will be accompanied by sign language interpreter Stephen Hudson, Director of Hudson Interpreting Services Ltd.

JANE ALEXANDER the Tony Award winning actress is confirmed to play Queen Elizabeth in the Hallmark Channel's original movie, William & Kate: A Royal Love Story, penned by Linda Yellen. Not at all sure what could possible be divulged about their relationship that we all don't already know, but this film promises to "tell(s) the love story of the Prince and his soon-to-be bride and follows their relationship from their time as students at the University of St. Andrews, William's military training at the Sandhurst Military Academy, the couple's split in 2007, their engagement in 2010, and royal advice given from William's grandmother, the Queen."

Yellen is also listed as the producer. William & Kate: A Royal Love Story begins production May 11 in Bucharest and is slated to air on the Hallmark Channel August 13, a few weeks before the 14-year anniversary of the death of William's mother, Princess Diana.


IDINA MENZEL AND TAYE DIGGS AT SUMMER CAMP
Idina Menzel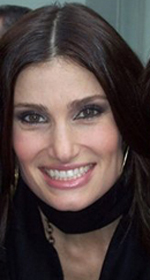 Tony Award-winning Idina Menzel, a former wedding and bar Mitzvah singer who originated the roles of Maureen in Rent and Elphaba in Wicked, along with her actor husband Taye Diggs, from the television series Private Practice, aren't too old for summer camp.

As a means of supporting young people in the arts the couple, who met while both were in the Broadway production of Rent, started A BroadwayWay Foundation, which sponsors camp programs, theater workshops, innovative educational programming and offers scholarships and opportunities to experience professional performances.

This summer, Camp BroaderWay officially opens its doors, welcoming young girls from underserved metro New York communities to a 10-day performing arts camp, run by Menzel and a team of acclaimed professional Broadway artists.

Camp Broaderway's focus is self-expression, empowerment, leadership development, and traditional camp fun.

Jeanine Teswill serves as Creative Director for Summer 2011. Teswill has written four Tony Award-nominated scores for Broadway, including Twelfth Night, Thoroughly Modern Millie, Caroline, or Change, and Shrek the Musical. As Creative Director, Jeanine will collaborate with the campers in the creation of their own original production.

Idina and Tayne are adding to an already hectic day. They are pet parents to a Yorkshire Terrier named Sammy Davis Jr. and two cats named Ella and Coltrane, also known as their Jazz Cats, since they were named after jazz greats Ella Fitzgerald and John Coltrane. Having succeeded in pet parenting, the couple branched out and welcomed their son, Walker Nathaniel Diggs, who was born on September 2, 2009.

Despite that busy schedule Idina intends to have hands-on involvement with the summer camp where the campers will identify a theme, write the lyrics and the script and produce a performance that they will ultimately perform for family and supporters on a professional stage in Manhattan.


OTHER PEOPLE'S MONEY


WOOLLY MAMMOTH THEATRE distraught that last Thursday, April 14, the U.S. Congress slashed the National Capital Arts Program. That program provided $318,000 in funding to Woolly Mammoth last season - a significant amount, representing 8% of their $4 million annual operating budget.

In an E-mail sent out by Howard Shalwitz, the Artistic Director for Woolly Mammoth, "While this represents a fraction of the U.S. budget, it opens a sizable gap in our budget that would be tough to close any year; but to receive this news with just four months left in the fiscal year (ending July 31st) presents an extraordinary challenge."

The response plan he outlines includes;

1) Expense Reductions ($50,000) We have already cut travel and registration for conferences and staff training; we're putting off repairs and capital purchases; and we're delaying new hires. Finally, we are exploring the idea of a weeklong staff furlough. 2) Earned Revenue Enhancements ($75,000) - The popularity of Mike Daisey's current show, The Agony and the Ecstasy of Steve Jobs, has prompted serious exploration of a reprise in July - we'll know more on this soon. Meanwhile, we are freeing up as much time in our building as possible to accommodate rentals for weddings, receptions, and other events. 3) Contributed Revenue Enhancements ($75,000) - We must increase individual giving from $450,000 to $525,000 this year.






THE OUTER CRITICS CIRCLE the organization of writers covering New York theatre for out-of-town newspapers, national publications and other media beyond Broadway, is delighted to report that Multi Award-winning stars Tyne Daly and Brian D'Arcy James will publicly announce the nominees for the 2010-11 season on Tuesday, April 26th at the Algonquin Hotel. Nominations will be presented in 23 categories. The annual awards ceremony will take place Thursday, May 26th at Sardi's Restaurant.

THE OBIE AWARDS CEREMONY which takes place Monday, May 16, at Webster Hall in New York City will have their awards presented by Alec Baldwin, Arian Moayed, Jim Parsons, John Larroquette, Lee Pace, Lin-Manuel Miranda, Mamie Gummer, Margaret Colin, Nina Arianda, Patina Miller, Robert Sean Leonard, Rose Hemingway, and S. Epatha Merkerson.

For the past 56 years, the Village Voice Obie Awards, founded by Jerry Tallmer in 1956, have honored the best of Off Broadway and Off-Off Broadway.



WEDDING NEWS


KELSEY GRAMMER AND HIS BRIDE KAYTE WALSH are making good on their honeymoon road trip which has taken them to Yosemite, Santa Fe, and Las Vegas, where the couple saw Viva Elvis at the Aria Resort.

KATE MIDDLETON CONFIRMED in a March 10th private ceremony. The release from St James's Palace said: "Catherine Middleton was confirmed by the Bishop of London at a private service at St James's Palace attended by her family and Prince William.

"Miss Middleton, who was already baptized, decided to be confirmed as part of her marriage preparations."

The Book of Common Prayer requires that "there shall none be admitted to the Holy Communion, until such time as he be confirmed, or be ready and desirous to be confirmed."

William will become supreme head of the Church of England when he succeeds to the throne.

Conducting the confirmation ritual was Bishop of London, the Rt Rev Richard Chartres. Bishop Chartres will also give the address at Kate and Prince William's marriage ceremony on April 29.


HAPPY BIRTHDAY TO . . .


TONY DANZA who celebrates his birthday April 21. He made his theatrical debut opposite George C. Scott and Kelli Williams in the 1993 production of Wrong Turn at Lungfish, for which he earned an Outer Critics Circle Award nomination. Additional stage credits include the Broadway revival of Arthur Miller's Tony Award-winning A View From the Bridge. He starred as Max Bialystock in a 2006 Broadway production of The Producers, and reprised his role at the Paris Las Vegas from August 13, 2007, to February 9, 2008.

He also appeared as Rocky Pioggi in the Tony Award-nominated play The Iceman Cometh, with Kevin Spacey, Robert Sean Leonard and Paul Giamatti. Previously he starred in Las Vegas with his own nightclub act.

SHIRLEY MacLAINE who, in this life, celebrates her 77th birthday on April 24. The vibrant lady, who won the Best Actress Academy Award for her role in Terms of Endearment in 1983, starred on Broadway, in Las Vegas and on televlsion, last week confessed to Oprah that she had had "an awful lot of lovers," and cheated on her husband by having sex with three men in one day.

I'm having trouble wrapping my mind around that. Having married the only man I ever kissed and it stayed that way until a divorce 7 years later, I'm not a dating expert. Although not as ancient as Shirley, I'm old. In my entire life I can count the number of lovers on both hands with a couple of fingers left over - one relationship at a time - and six of them are men I now wish I'd never met. I'm not sure how MacLaine pulled it off. MacLaine does write in her latest book, "I'd rather have a good, funny, loyal dog than a man." Agreed.

Broadway To Vegas has no idea what she's hoping to blow out on her birthday, but good luck and hope her birthday wishes come true. MacLaine is currently on tour to promote her 12th book I'm Over All That And Other Confessions.

QUEEN ELIZABETH 11 who turns 85 on Thursday, April 21. Her actually birthday will be celebrated privately as the 'official birthday' is held in June, because British weather is better that time of year. Last Wednesday the lady who keeps full schedule cancelled her first event in 5 years due to a nosebleed. She quickly recovered and attended a reception later in the day. In addition to the upcoming royal wedding, Her Majesty is slated to make a state visit to Ireland next month and also receive President Obama when he visits Britain.


CURTAIN DOWN


SINATRA: DANCE WITH ME has the last one April 23 at the Wynn Hotel in Las Vegas. Previously announced an extension to April 30, that was reduced due to slow ticket sales. A national tour is planned.

SPIDER-MAN: TURN OFF THE DARK the Julie Taymor version, loses its tangled web on April 17. A revised version is slated to re-open in May and officially open on June 14.

ALL MY CHILDREN AND ONE LIVE TO LIVE which stars Susan Lucci and Erika Slezak respectfully have been cancelled by ABC, to be replaced by lifestyle shows. All My Children, which launched in 1970, will end in September. One Life to Live, which began in 1968, will go off the air in January 2012.



WAR HORSE

The cast of War Horse Photo by: Paul Kolnick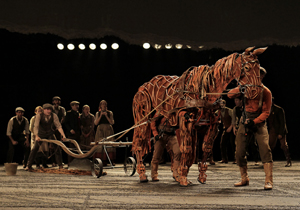 based on the 1982 children's novel by Michael Morpurgo, adapted by Nick Stafford. Directed by Marianne Elliott and Tom Morris.

The British have given America many excellent imports - i.e. The Beatles and English muffins. Add to the list War Horse, the hit London production which has transferred to Broadway with the entire original London creative team, but featuring an all-American cast.

The source material was a children's book. Reading the book to a child safely cuddled next to you is one thing. Having an in-your-face mounting is another. This isn't a production for the squeamish or emotionally immature.

All others should rush to see this magnificent, brilliant, sensitive, poignant drama at the Vivian Beaumont Theatre at Lincoln Center.

The story deals with a young boy, Albert and his beloved horse, Joey, a hunter colt who is the offspring of a Thoroughbred and a draft horse. During the outbreak of the First World War, Albert's horse is sold to the cavalry and shipped to France. Joey is soon caught up in enemy fire, and fate takes him on an extraordinary odyssey, serving on both sides before finding himself alone in no man's land. But Albert cannot forget Joey and, still not old enough to enlist, he embarks on a mission to find his horse and bring him home.



Seth Numrich as Albert in War Horse Photo by: Paul Kolnick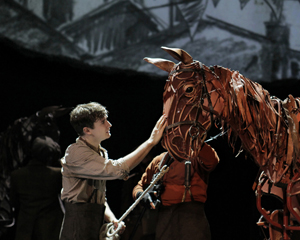 The emotional attachment between the horse and the boy is a heart warming experience told through a series of life-sized equestrian puppets - and a goose - which have the capability of personification, both in movement and emotion. Created by designers Adrian Kohler and Basil Jones, for the Handspring Puppet Company, based in Cape Town, they are the stars of the show. Each emblematic animal creature is rendered emotional life by an on-stage crew of puppet masters.

This powerful production doesn't need to be over explained. It deserves to be experienced. It's worth the price of the ticket just to see the awesome steed puppets. As the production notes point out that the "breathing, galloping, charging horses on the stage (have) flanks, hides and sinews built of steel, leather and aircraft cables. They are life-size puppets strong enough for men to ride." While that is true, the creative genius behind the workmanship which makes steel look like gauze - which in real life is used to bandage wounds - adds to the emotional impact.



Matt Doyle as spoiled brat Billy Narracott and T. Ryder Smith as thr enabling uncle Arthur Narracott in War Horse Photo by: Paul Kolnick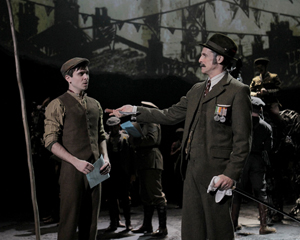 Scenes involving barbed wire are jarring and all are emotional.

It's too bad the creators won't be able to gallop one of their hand made Thoroughbreds on stage to accept the Tony Award that War Horse will receive - Broadway's version of The Triple Crown. The creatives will have to settle for their own two foot trotting into the spotlight. Joey may only be a 'half-Thoroughbred' but this production is blue blood all the way.

In an era where Profanity should be listed as Star above the title in many Broadway shows, where Charlie Sheen and Spider-Man: Turn off the Dark captured attention and stole the headlines, War Horse brings to Broadway everything that theatre was meant to be.

The production features outstanding designs by Rae Smith and original puppet design and construction by Adrian Kohler, evocative lighting by Paule Constable, and dramatically lifelike movement and horse choreography by Toby Sedgwick. The puppetry directors are Basil Jones and Adrian Kohler; video designers are Leo Warner and Mark Grimmer; the scene enhancing songs are by John Tams. The production also features music by Adrian Sutton and sound by Christopher Shutt. Music director is Greg Pliska; associate puppetry director is Mervyn Millar; stage manager, Rick Steiger; general manager, Adam Siegel; production manager, Jeff Hamlin.

Starring puppet masters: Stephen James Anthony, David Pegram and Leenya Rideout (Joey as a Foal); Joby Earle, Ariel Heller, Alex Hoeffler, Jeslyn Kelly, Jonathan David Martin, Prentice Onayemi, Jude Sandy, Zach Villa or Enrico D. Wey (Joey); Mr. Earle, Joel Reuben Ganz, Ms. Heller, Mr. Hoeffler, Jonathan Villa, Tom Lee, Jonathan Christopher MacMillan, Mr. Sandy, Mr. Villa or Mr. Wey (Topthorn); Mr. Earle, Mr. Ganz, Mr. Hoeffler, Ms. Kelly, Mr. Lee, Mr. Martin, Mr. Villa or Mr. Wey (Coco); and Sanjit De Silva and Bhavesh Patel (Heine).

The human actors are Seth Numrich in the role of Albert Narracott. He gives an excellent performance co-starring with and playing off of a puppet - not as easy task. The talented 35-member cast also includes Zach Appelman (Soldat Schnabel/Sergeant Fine), Alyssa Bresnahan (Rose Narracott), Richard Crawford (Sergeant Thunder), Sanjit De Silva (Doctor Schweyk), Matt Doyle (Billy Narracott), Austin Durant (Chapman Carter), Joby Earle, Joel Reuben Ganz, Alex Hoeffler or Jonathan David Martin (John Greig), Peter Hermann (Priest/Hauptmann Friedrich Müller), Brian Lee Huynh (Capt. Charles Stewart), Boris McGiver (Ted Narracott), Bhavesh Patel (Thomas Bone/Oberst Strauss), David Pegram (Pvt. David Taylor), Kate Pfaffl (Song Woman), Stephen Plunkett (Lieut. James Nicholls), Liam Robinson (Song Man), T. Ryder Smith (Arthur Narracott), Elliot Villar (Allan/Soldat Klausen) and Cat Walleck (Paulette).

Seen in previews, slated to run only through June 26 at the Vivian Beaumont Theatre at Lincoln Center. UPDATE: Lincoln Center has announced that War Horse had been extended indefinitely at the Vivian Beaumont Theater.

GEORGE GERSHWIN ALONE the 10th anniversary presentation, created by and starring Hershey Felder and directed by Joel Zwick, plays a limited engagement through May 8 at The Pasadena Playhouse in Pasadena, CA.

A global live radio broadcast of the production on the WFMT Radio Network will take place on May 2nd.

George Gershwin Alone is a play with music about the legendary American composer, George Gershwin. The show incorporates the Gershwins' best-known songs, from The Man I Love and Someone to Watch Over Me, through passages and songs from An American in Paris and Porgy and Bess, to a complete performance of Rhapsody in Blue.

The first popular composer to use jazz as the foremost musical element in the serious concert hall, Gershwin absorbed the musical styles, rhythms and sophistication of the American spirit and created a musical language that made its mark on both classical and popular music throughout the world. Actor, playwright and Steinway concert artist Hershey Felder brings to life the spirit and talent of the legendary composer and pianist, leading audiences through the fascinating rhythms of Gershwin's legendary songbook, while telling the tale of his tragically short life.

In addition, The Pasadena Playhouse will present two performances of Hershey Felder's Great American Songbook Sing-Along on Monday April 25 and Monday May 9, 2011. Audiences will join Hershey Felder for a tour through an entire century of American music. Beginning with Irving Berlin, Jerome Kern and the Gershwins through Leonard Bernstein and Stephen Sondheim, featuring selections from The Sound of Music, Showboat, Fiddler on the Roof and more.

READING UNDER THE INFLUENCE: THE "REAL" WESTCHESTER WOMEN'S BOOK CLUB written by Weissberger Award winning playwright Tony Glazer. Directed by Wendy Goldberg, who is in her seventh season as Artistic Director of the National Playwrights Conference at The Eugene O'Neill Theater Center. Under Goldberg's tenure, The O'Neill was awarded the 2010 Regional Tony Award, the first play development and education organization to receive this honor. She is the first woman to lead the conference in its forty six year history and was named Artistic Director when she was only 31 years old.

In Reading Under the Influence, the wine hits the fan as the women of the Westchester Book Club gather to discuss their current required reading, "The Homeless Dogs of Egypt". During their chardonnay-fueled discussion, they find out that the rights to their book club have been sold to a reality TV production company. According to the production release, "It's The Real Housewives meets Oprah."

The cast includes: Barbara Walsh, Joanna Bayless, Summer Crockett Moore, Ashley Austin Morris, Maria-Christina Oliveras, and Jeremy Webb.

The production officially opened last night and runs through May 15, 2011 at Union Square's DR2 in NYC.

AUGUST: OSAGE COUNTY by Tracy Letts who penned it for his fellow company members at Steppenwolf Theatre. The play premiered in June 2007 at Steppenwolf. Later that year it debuted on Broadway, winning the 2007 Pulitzer Prize and the 2008 Tony Award for Best Play. The following year the show made its UK debut at London's National Theatre. A U.S. national tour of the New York production began on July 2009.

Directed by Christopher Liam Moore.

August: Osage County is set on the plains of Oklahoma, in the home of Beverly and Violet Weston. Violet is sharp-tongued and addicted to pills; Beverly is a hard-drinking former professor, who disappears one hot evening, and the couple's three daughters return to learn what has happened. It doesn't take long to discover that everyone in the family is carrying emotional baggage. What ensues is a harrowing and hilarious ride through a family's grim pathology.

The cast features Richard Elmore as Beverly Weston, Judith-Marie Bergan as Violet Weston, Robynn Rodriguez as Barbara Fordham, Bill Geisslinger as Bill Fordham, Savannah Edson as Jean Fordham, DeLanna Studi as Johnna Monevata, Terri McMahon as Ivy Weston, Catherine E. Coulson as Mattie Fae Aiken, Tony DeBruno as Charlie Aiken, Armando Durán as Sheriff Deon Gilbeau, Kate Mulligan as Karen Weston, Jeffrey King as Steve Heidebrecht, and Brent Hinkley as Little Charles Aiken.

The show's design team includes scenic designer Neil Patel, costume designer Alex Jaeger, lighting designer James F. Ingalls, original music and sound design by Andre J. Pluess. Lydia G. Garcia is dramaturg, Rebecca Clark Carey is voice and text director, and Jerry Ruiz is the Phil Killian Directing Fellow.

The production opens at the Oregon Shakespeare Festival day, April 23 in the Angus Bowmer Theatre and runs through November 5, 2011.

THE MOTHERF**KER WITH THE HAT

Chris Rock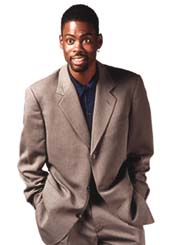 by Stephen Adly Guirgis. Directed by Tony Award winner Anna D. Shapiro.

Starring Bobby Cannavale, Chris Rock in his Broadway debut, Elizabeth Rodriguez, Annabella Sciorra making her Broadway debut and Yul Vázquez.

The filthy title, which may be appropriate for the play is, never-the-less, a turn-off to ticket buyers.

A tremendous cast with spot-on direction by Sciorra.

The promo notes state the play "is a new high-octane, verbal cage match about love, fidelity, and misplaced haberdashery from playwright Stephen Adly Guirgis. Jackie (Bobby Cannavale) and Veronica ((Elizabeth Rodriguez)) have been in love since the 8th grade. But now, Jackie is on parole and living clean and sober under the guidance of his sponsor, Ralph D (Chris Rock), while still living and loving with his volatile soul mate Veronica who is fiercely loving, but far from sober. Still, their love is pure. And true. Nothing can come between them – except a hat."

The hat in question belongs to a man and is discovered by Jackie in Veronica's bedroom. The hat isn't his and he sniffs the bed sheets for proof they have been lived-in. Distraught and afraid of what he might do next, Jackie turns to Ralph D, his 12-step sponsor.

It's a tough show about those who scramble to exist in their society of marginal people.

Bobby Cannavale has Jackie down pat.

Rock neither wrote nor directed the play and is delivering his part precisely the way it should be acted. Also, Rock's mother was a teacher and social worker for the mentally handicapped and his older half-brother, Charles, died in 2006 due to a long struggle with alcoholism. Therefore, we're going to surmise that Rock has a certain inkling as to the demeanor and speaking patterns of the troubled.

The biggest rock around Chris' neck is not just that he's a celebrity, but his type of stardom.

He's not the first over-the-top comedian to get somewhat typecast. Don Rickles, who is an excellent dramatic actor, had trouble being cast in serious roles because of his nightclub persona as the ultimate put down comedian. Although he had studied at the American Academy of Dramatic Arts, Rickles only managed to snag a few big screen roles - Run Silent, Run Deep starring Clark Gable and Burt Lancaster, a notable role as the con man in the hit film Kelly's Heroes with Clint Eastwood and a bit part in Casino. He won critical approval because because movies are bigger than life. The size of the vehicle made his performance possible. Live theatre is the most intimate of the performing arts.

While Rickles would have made a wonderful Willy Loman on Broadway, the public would never have accepted him in that Death of a Salesman role. Somebody in the audience would probably have yelled out 'Hockey puck.'

That thin audience-to-stage space makes it impossible for many to accept Chris Rock as something other than a stand-up comedian. The audience - perhaps mistaking a Broadway theatre for a comedy club - has even yelled comments at him.

Stephen Adly Guirgis specializes in the underbelly of the seedy side. Jesus Hopped the 'A' Train and Our Lady of 121st Street were award winners.

This play is powerful. The language is directly from the street and the self-absorbed people who are manipulative, cunning and distort everything - both to themselves and others.

Fans of comedian Rock expected him to be his stand-up self.

He's cast as the 12-step sponsor. While Rock as Ralph D does engage in X-rated rants, the 'sponsor' is never going to exhibit a more out of control temperament than his 'sponsoree," as Ralph D refers to Jackie.

Sponsors, themselves, are walking a frayed tightrope, knowledgeable that their position as sponsor is their lifeline for feeling important, needed, a purpose to stay 'recovered'. Their speech can also take on a contrived quality. Phrases out of books, addict-speak and words strung together in a fashion that their damaged psyche believes are how 'clean' folks articulate.

With the exception of Tony Award nominated Bobby Cannavale, all other cast members are making their Broadway debut. Elizabeth Rodriguez delivered her part of an addict with the precision of an automatic weapon. Accomplished actress Annabella Sciorra plays Victoria and Yul Vázquez as Cousin Julio is just pain intriguing. Vázquez is also the Co-artistic director and a founding member of the LAByrinth Theatre Company.

This play is Guirgis' best. However, the title fits the content, which ought to convey that the play isn't for everyone.

The creative team includes original music by Terence Blanchard, scenic design by Todd Rosenthal, costume design by Mimi O'Donnell and lighting design by Donald Holder. The production seen in previews is at the Gerald Schoenfeld Theatre in New York City.


WHO'S WHERE


JAMES TAYLOR performs at Carnegie Hall in NYC on Wednesday, April 20.

ADELE performs Wednesday, April 20, at the Guild Hall in Southampton, United Kingdom. On Thursday the show is at the 02 Shepherds Bush Empire in London.

JAMES BLUNT is on this side of the pond with a show at the House of Blues Boston on April 20. Thursday's show is at the Beacon Theatre in NYC. On Saturday he's on stage at Tower Theatre in Upper Darby, PA. Next Sunday, April 24, he'll be in the spotlight at the Place des Arts in Montreal, Quebec.

PAUL SIMON on stage Tuesday, April 19, at The Music Box in Los Angeles. He'll be in concert April 20-21 at the Pantages Theatre in Los Angeles. On Saturday his show is at the Pechanga Resort in Temecula, CA.

OZZY OSBOURNE performs Tuesday, April 19, a the Figali Convention Center in Panama City, Panama.

CHELSEA HANDLER entertains Saturday April 23 at the Sullivan Arena in Anchorage, AK.

ELVIS COSTELLO is in the spotlight, Tuesday, April 19 at the State Theatre in Sydney, Australia. On Thursday he's on stage at the Palais Theatre in Melbourne.


FINAL OVATION


SIDNEY HARMAN businessman and philanthropist, died April 12, 2011 from complications from leukemia. He was 92. The audio pioneer, who along with his partner invented the concept of "hi-fi" - high fidelity sound, was at the time of his death the owner of Newsweek, which he merged with Barry Diller's Daily Beast website. Harman was widely respected as a philanthropist. He served as a member of Washington, DC's Shakespeare Theatre Company Board of Trustees. The Company's new Harman Center for the Arts is named for his family with a performance space, Sidney Harmon Hall, named for him. He also endowed the Baruch College Harman Writer-In-Residence visiting Professorship.

"Sidney Harman was a dynamic entrepreneur and a remarkable philanthropist. His generosity was unsurpassed, his intellect was giant, and his company was always good," House Minority Leader Nancy Pelosi, D-Calif., said in a statement.

House Minority Whip Steny Hoyer, D-Md., said Harman will leave behind "lasting legacies in fields as diverse as education, the arts and journalism. He lived a long and remarkable life, and I know that his achievements will long outlive him."

Harman is survived by his second wife Jane, whom he married in 1980. She is a former Democratic member of Congress from California who represented California's 36th congressional district which included the Redondo Beach and Manhattan Beach areas of Southern California. In addition to his wife, survivors include children Lynn, Gina, Barbara, Paul, Daniel, Justine, two step-children, Brian and Hilary, and ten grandchildren.






Next Column: April 24, 2011
Copyright: April 17, 2011. All Rights Reserved. Reviews, Interviews, Commentary, Photographs or Graphics from any Broadway To Vegas (TM) columns may not be published, broadcast, rewritten, utilized as leads, or used in any manner without permission, compensation and/or credit.
Link to Main Page
---
Laura Deni



For the snail mail address, please E-mail your request.
CLICK HERE FOR COMMENT SECTION