! >
Broadway To Vegas
  
 SHOW REVIEWS CELEBRITY INTERVIEWS GOSSIP NEWS

| | |
| --- | --- |
| | |
WILLIAM INGE THEATRE FESTIVAL HONORS TINA HOWE - - THE DELIGHTFUL FOREVER PLAID - - GEORGE LINDSEY FILM FESTIVAL - - NEW ORLEANS JAZZ FESTIVAL - - LIFT EVERY VOICE - - THE BIRTHDAY PARTY - - LINCOLN PLATFORM SERIES - - SPY SEMINAR LOOKS AT LINCOLN ASSASSINATION - - DONATE . . . Scroll Down


PROFESSIONAL GUESTS SHARE TALENT AT FESTIVAL WORKSHOPS
Tina Howe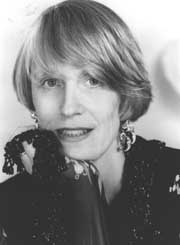 Broadway and Hollywood actors confab with the general public in a small prairie town of Independence, Kansas April 20-23 as professional actors, directors and writers and the public mingle at Independence, Kansas, for the 24th annual William Inge Theatre Festival April 20-23.

Playwright Tina Howe is the honoree at the festival, which each year lauds a writer with the William Inge Theatre Festival Distinguished Achievement in the American Theatre Award. William Inge is the Pulitzer and Oscar winning writer who is a native of this town of less than 10,000 in southeast Kansas.

Howe will be present at the April 23 ceremonies to accept the award and listen to her admirers share their memories of Howe's talents via video. Among them are Annette Bening and Timothy Daly, who both starred in the Broadway production of Howe's Coastal Disturbances. The play garnered a Tony nomination for Best Play.

Actors Cherry Jones and Donald Moffat and Tony-winning director Jack O'Brien are also among the many stage professionals who will laud Howe's career.

Several excerpts from Howe's play will be performed live by a celebrity cast. Appearing in a scene from the comedy Museum are Alex Henteloff, Yvette Freeman and Los Angeles acting coach Katherine Billings. Scene director is Wayne Bryan, producing director of Music Theatre of Wichita.

A new Tina Howe play, commissioned by New York's Lincoln Center, will have its debut public unveiling on the opening night of the 24th Annual William Inge Theatre Festival Wednesday, April 20. Luncheon on the Grass follows the adventures of two unlikely roommates in a nursing home. Miserable, legally blind and virtually abandoned, waspy Catherine wants to escape and board an ocean liner to France. The fun begins when ebullient Rennie shows up with her large and lively Jewish family. Seven actors play a total of 23 roles in this improbable tale of transformation.

Howe's works are renowned for use of lyrical language that discovers drama in the most unlikely of places. Her plays contemplate the span of emotions, from romance and death, to family, art, and the very essence of life. Howe earned nominations for the Pulitzer Prize in Drama in 1984 for Painting Churches - about the decline of an old-money family - and in 1997 for Pride's Crossing, concerning an elderly woman looking on her past.

Veteran professional performers from both coasts will join Howe in Independence for performances, public workshops and panels, and a multi-media Tribute to Howe.

The confirmed list of guest performers feature those who have made names on stage, television, and film.



Carole Cook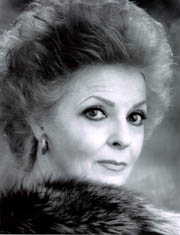 Lynn Cohen's more recent TV roles include that of Magda on Sex and the City and her many New York stage credits include Orpheus Descending and Hamlet with Kevin Kline and Street Scene at the New York City Opera. Films include Tim Robbins' Cradle Will Rock and Woody Allen's Manhattan Murder Mystery.

Robyn Cohen most recently appeared opposite Bill Murray in Wes Anderson's new film The Life Aquatic, and will be seen in the upcoming screen adaptation of The Celestein Prophecy due out this summer. Recent theater credits include playing opposite Jeff Goldblum in The Exonerated. Other credits include the opera Rigoletto at the Dorothy Chandler Pavilion, T.V. appearances in Angel, Common Ground, and LAX, and many regional theater productions.

Carole Cook has appeared in major productions throughout her accomplished career, including recipient of eight Best Actress Drama Logue awards and the Helen Hayes Theatre Award for the national tour of Steel Magnolias. Her many films include Sixteen Candles, The Incredible Mr. Limpet, and she is the voice of Pearl on the recent Disney animated film, Home on the Range.



Yvette Freeman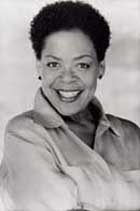 Yvette Freeman is an actress and singer, currently with a long-running role as Nurse Haleh Adams on ER was for two years on "working" with Fred Savage. Musically, she was on Broadway in Ain't Misbehavin' and is working on an R&B recording.

Director Michael John Garces has directed at major companies nationwide, including Hartford Stage, Wooly Mammoth, Huntington Theatre, Yale Repertory Theatre, and, in New York, Playwrights Horizons, Atlantic Theatre Company, and the Cherry Lane. He is an artistic associate at INTRAR Hispanic American Arts Center and a resident playwright at New Dramatists.

Tom Troupe made his Broadway debut in The Diary of Anne Frank. Other Broadway credits include Romantic Comedy with Mia Farrow and The Gin Game with Julie Harris. On television he was a regular on Who's the Boss and guest art on Cheers, Frazier and others. Film credits include My Own Private Idaho and Kelly's Heroes.

Kevin Willmott is a screenwriter, filmmaker, playwright, and actor. His current film C.S.A.--the Confederate States of America was selected for the 2004 Sundance Film Festival and was sold to IFC Films. The film, speculating if the South had won the Civil War, will also be a Spike Lee presentation. Willmott wrote, produced and co-directed Ninth Street, starring Martin Sheen and Isaac Hayes, and he adapted The Watsons go to Birmingham for CBS, Columbia Tri-Star and executive producer Whoopi Goldberg.

Elizabeth Wilson debuted on Broadway in 1952 in William Inge's Picnic. Her many Broadway appearances since include A Delicate Balance and Ah, Wilderness, and then a Tony Award for her for performance in the New York Shakespeare's Festival's production of Sticks and Bones. Her many memorable films include The Graduate, Catch 22, Regarding Henry, and Fester's wicked mother in The Addams Family.



Gigi Bolt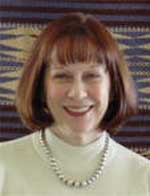 Professional guests also expected to attend include: performers J. Todd Adams, Barbara Dana, Robert Ellenstein, Lanny Hartley, Thomas Kopache, James McMurray, Maricela Ochoa, Patricia Randell, and John Lloyd Young; playwrights Carson Becker, Marcia Cebulska, Bryan Davidson, and Lisa Dillman; directors/acting coaches Katherine Billings, Wayne Bryan, Carl Forsman, and Luke Yankee; and Gigi Bolt, director of theater and musical theater at the National Endowment for the Arts, returns to her home town as a guest speaker. Bolt has held her National Endowment for the Arts post since 1995. She will participate on the panel State of the Theatre: Theatre for One? on Saturday, April 23

Over the years, the Inge Festival has hosted illustrious playwrights. Arthur Miller, Neil Simon, August Wilson, Stephen Sondheim and Wendy Wasserstein are among those who have been previous honorees.

The Inge Center conducts play readings and productions year-round. It is home to the Inge Center Playwrights-in-Residence, which invites professional working playwrights to Independence for extended stays and to teach in the Center's Professional Playwriting Certificate Program. The playwrights live in the historic William Inge Family home and have time to write new plays, while drawing inspiration from the home that propelled William Inge.

The Inge Center's Playwrights-in-the-Schools has professional playwrights teaching in area high schools and is likely the only such program in the nation to serve rural students.

Independence, Kansas, is located 90 miles north of Tulsa, Oklahoma, and 170 miles south of Kansas City, MO.


NEW ORLEANS JAZZ FESTIVAL


The 36th annual New Orleans Jazz and Heritage Festival running April 22 through May 1, includes tributes to John Coltrane, left, and Cannonball Adderley and a Roy Haynes 80th-birthday celebration.

Performers set to entertain include; The Dave Matthews Band, James Taylor, B. B. King, the Neville Brothers, Isaac Hayes, Elvis Costello, Shirley Horn, Ellis Marsalis and Randy Newman.


GENDER BENDING TWELVE ANGRY MEN


The magnificent Broadway production of Twelve Angry Men, which has been extended to May 15 at the American Airlines Theatre, is the latest adaptation of the original.

There are really three different versions of the award winning Reginald Rose play. The other two takes are Twelve Angry Women and Twelve Angry Jurors. The plot is the same among all three. Obviously one contains a jury composed of all men, the secon d a jury of women and the third a mixed bag.

The issue has always been how 12 people get together and make decisions.

The play itself doesn't specify the ethnicity of the accused, but it does label him as non-white. In this way, it examines how prejudice can affect the ideal of innocence until proven guilty.

Besides prejudice, the jurors have other issues. The foreman is petty, juror two is hesitant and somewhat spineless, juror three is a bit sadistic, and juror four has an overdeveloped ego.

In 1950 it would have been unusual for a woman to have been impaneled on such a jury.

Directed by Franklin Schaffner, The Twelve Angry Men first aired on CBS' hour-long Studio One in 1954. It stunned viewers with its examination of the concept of "reasonable doubt." - something the '50s was reasonable about.

Rose, who had been inspired by a real-life jury that he had been a part of, pumped more dialogue into the concept and the retitled 12 Angry Men became a Broadway play and a gripping movie starring Henry Fonda, Lee J. Cobb, E.G. Marshall, Jack Warden, Jack Klugman, Martin Balsam and Ed Begley. The movie was the late director Sidney Lumet's first feature.

Twelve Angry Women will be staged April 21-May 1 at the Theatre of Western Springs outside of Chicago.


IN A BLUE MOOD? FOREVER PLAID IS A SURE CURE


In a bad mood? Depressed? Although a side affect is "becoming addicted" seeing Forever Plaid works faster and is cheaper than a pill. If you don't leave the showroom in an upbeat mood you are in desperate need of serious medical attention.

The quirky show opened May 20, 1990 at Steve McGraw's, NYC after engagements at The West Bank Café, The American Stage Company & The Wisdom Bridge Theatre. We fell in love with the production at The West Bank Cafe and have never been disappointed in seeing the show performed by numerous casts at various venues in different states.

The Las Vegas production is no exception.

Forever Plaid is part of an elite triangle - the other two sides being Nunsense and the Tuna trilogy - original productions which have each spawned their own additional versions. The performances could play on forever.

When Forever Plaid first moved to Las Vegas the production wasted no time in becoming a good neighbor - the kind you frequently take for granted but would sorely miss if they moved away. It's a comfortable show. You know you'll have a good time and never worry that anybody in your party will ever be embarrassed.

The Las Vegas Forever Plaid production, moved from the Flamingo Hilton to the Gold Coast Hotel and recently Broadway To Vegas did a re-visit.

The showroom was filled with almost a 50-50 split of the above and below 40-year old crowd. The later not being alive when The Ed Sullivan Show was a must view for any family with a television set.

Plaid tablecloths cover cocktail tables and cute looking girls dressed in white tennis shoes, plaid shirts and white blouses with the Plaid logo serve drinks. Even before the first note is sung the audience is transformed into a feel good nostalgic mood.

A key to this show's success is shrewd casting. Productions don't open unless the stars not only harmonize but have strong comedy timing.



The Las Vegas Plaids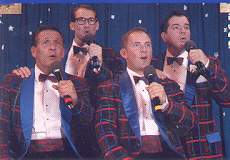 The talented Las Vegas cast currently includes; J. Gregory Davis as Frankie, Bruce C. Ewing as Jinx, Douglas Frank as Smudge, Dale Sandish as Sparky and Mark Perkins serves as the understudy. David Kancsar on piano and bass player Ken Seiffert.

Most people know the story line.

Once upon a time, there were four guys (Sparky, Smudge, Jinx and Frankie) who loved to sing. They all met in high school, when they joined the Audio Visual Club. Discovering that they shared an affection for music and entertaining, they got together and dreamed of becoming like their idols -- The Four Aces, The Four Lads, The Four Freshmen, The Hi-Lo's and The Crew Cuts. They rehearsed in the basement of Smudge's family's plumbing supply company. It was here they became Forever Plaid -- a name that connotes the continuation of traditional values, of family, home and harmony. Although Rock 'n' Roll was racing down the fast lane like a candy apple "VETTE", they believed in their music. As their sound developed, they sang at family gatherings, fund raisers and eventually graduated to supermarket openings and proms. They had little time for romance or leisure for they supported their fantasy by holding down "day" jobs. -- Frankie was in dental supplies, Jinx was into auto parts, Smudge was in bathroom fixtures, Sparky was in better dresses. They devoted themselves to their singing at nights and on weekends. Then finally, they landed their first big gig at the Airport Hilton Cocktail Bar -- The Fusel-Lounge (February 9, 1964)

En route to pick up their custom-made Plaid Tuxedoes, they were slammed broadside by a school bus filled with eager Catholic teens. The teens were on their way to witness the Beatles make their US television debut on the Ed Sullivan Show and, miraculously escaped uninjured. The members of Forever Plaid were killed instantly. It is at the moment when their careers and lives ended, that the story of Forever Plaid begins.

While it is set in the 50s and attention is given to The Ed Sullivan Show, the virgin Catholic school girls could just as easily been on the bus headed to the The Tonight Show, American Idol or The David Letterman Show. However, within an instant the audience grasps the intent and thoroughly enjoys an Ed Sullivan show segment, which has to be one of the best three-minutes of classic prop comedy ever written.

It is also a hoot to hear a Beatles' song slowed down and sung in harmony.

The tribute to Perry Como is charming.

Song List

Anniversary Song by Al Jolson and Saul Chaplin
Catch A Falling Star Paul Vance and Lee Pockriss
Chain Gang by Sam Cooke
Crazy 'Bout Ya' Baby by Pat Barret and Rudi Maugeri
Cry by Churchill Kohlman
Day-O by Erik Darling, Bob Carey and Alan Arvin
Dream Along With Me Carl Sigman
Gotta' Be This Or That by Sonny Skylar
Heart and Soul by Hoagy Carmichael
Jamaica Farewell by Lord Burgess
Kingston Market by Irving Burgie
Lady of Spain by Robert Hargreaves
Love Is a Many Splendored Thing by Paul Francis Webster and Sammy Fain
Magic Moments by Burt Bacharach and Hal David
Matilda by Harry Thomas
Moments To Remember by Al Stillman and Robert Allen
No Not Much by Al Stillman and Robert Allen
Papa Loves Mambo by Al Hoffman and Dick Manning and Bix Reichner
Perfidia by Milton Leeds and Alberto Dominquez
Rags to Riches by Richard Allen and Jerry Ross
Round and Round by Lou Stallman and Joe Shapiro
Scotland the Brave by Cliff Hanley
Shangri-La by Carl Sigman
She Loves You by John Lennon and Paul McCartney
Sing to Me Mr. C. by Ray Charles
Sixteen Tons by Merle Travis
Theme From The Good, The Bad and the Ugly by Ennio Morricone
Three Coins in the Fountain by Sammy Cahn and Jule Styne
Undecided by Sid Robin and Charles Shavers

Forever Plaid is also playing at the Center Stage dinner theater in Spokane through April 24. An ongoing production is staged at Backstage at Aubergine, a supper club in San Diego's Gaslamp Quarter, after several years at San Diego's Theatre in Old Town. A production is slated to play June 30 – July 3, July 6 at the Millbrook Playhouse in Mill Hall, PA which is a professional summer stock theatre operating since 1963.



Broadway To Vegas is supported through advertising and donations. Priority consideration is given to interview suggestions, news, press releases, etc from paid supporters. However, no paid supporters control, alter, edit, or in any way manipulate the content of this site. Your donation is appreciated. We accept PAYPAL. Thank you for your interest.


SPREADING THE WORD


LINCOLN CENTER THEATER'S PLATFORM SERIES

Adam Guettel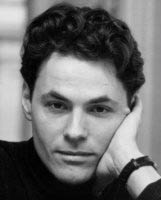 Craig Lucas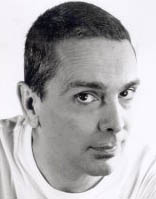 stages an April 27 conversation with Adam Guettel (music & lyrics), Craig Lucas (book), and the author of the novella on which the musical The Light in the Piazza is based, Elizabeth Spencer.

The Platform series presents conversations with artists working at LCT before an audience of interested theatergoers.

Admission is free and open to all.

Platforms are held in the lobby of the Vivian Beaumont Theater, NYC.

LIFT EVERY VOICE Black Playwrights, Poets & Performing Arts Forum & Festival presented by the African American Council will be staged on Monday, April 25; Tuesday, April 26 & Wednesday, April 27. Admission is free.

On Monday, April 25, the festival opens with a cultural forum and community town meeting focusing on the topic Chitterlings Or Caviar: The African American Role In Today's Theatre Circuit, and featuring a panel of performing arts and industry professionals. Wendy Dorsey and Charles Patmon Jr, African American Council Co-Chairs, will serve as facilitators. This controversial topic is an open discussion about the changing roles in African American Theatre.

On Tuesday, April 26 & Wednesday, April 27, the festival will showcase San Diego's up and coming playwrights, poets, and performers in one act plays, spoken word monologues and performance pieces. The festival also includes recognition of the most outstanding original works.

Admission is free to the public. San Diego Repertory Theatre at the Lyceum, Horton Plaza in San Diego.

140th ANNIVERSARY OF PRESIDENT ABRAHAM LINCOLN'S ASSASSINATION will be remembered when Ford's Theatre in Washington, D.C. hosts events at the scene of the crime. On Monday, April 18, the Spy Museum sponsors Spy Seminar: The Lincoln Assassination Conspiracy where you can retrace the steps of John Wilkes Booth—literally!

Why did a handsome, successful actor murder President Lincoln? Examine the Lincoln assassination anew—at the scene of the crime and throughout the neighborhood—during this eye-opening event. On one fact alone do scholars agree: President Lincoln was shot at Ford's Theatre on April 14, 1865. All else is suspect!

While you face the very balcony where President and Mrs. Lincoln sat, Michael W. Kauffman, author of American Brutus, and Steven Lee Carson, Past President Lincoln Group of the District of Columbia, Inc., International Speaker and White House Conference Chairman, will set the stage with the facts of the event.

Then experts including Ed Bearss, Warren Getler, Elizabeth Leonard, and H. Donald Winkler will immerse you in the key conspiracy theories. Was Booth acting as a lone gunman? A player in an internal Union scheme? A tool of the Confederacy? A cog in an insidious global plot? The evening will conclude with a reception at Ford's Theatre Museum featuring book signings by the experts, a surprise appearance by "Lincoln," and of course, the opportunity for more discussion.


GEORGE LINDSEY FILM FESTIVAL UNSPOOLS


For eight years aspiring film makers have been heading to Alabama to participate in the George Lindsey University of Northern Alabama Film Festival. This year the event takes place April 21-24 and will feature panels and workshops.

For a complete list of events click here



THE BIRTHDAY PARTY by Harold Pinter, opens at the Duchess Theatre in London April 25 following previews from April 20.

Directed by Lindsay Posner and designed by Peter McKintosh, the play features Henry Goodman (Goldberg), Eileen Atkins (Meg), Geoffrey Hutchings (Petey), Finbar Lynch (McCann), Sinead Matthews (Lulu), Paul Ritter (Stanley).

Stanley the unemployed musician leads a mundane but peaceful life, as the only guest living with the mumsy doting Meg, and quiet agreeable Petey. When the deeply sinister Goldberg and McCann arrive, their intentions grow progressively more ominous. Everyone, from the resort owners to the unsuspecting girl next door, becomes caught in the unruly web of Stanley's peculiar birthday party.

It is produced by Birmingham Repertory Theatre Company in association with Duncan Weldon.

THE GRADUATE STARRING MORGAN FAIRCHILD on stage at Cashman Theatre in Las Vegas April 19-24.

LIGHT IN THE PIAZZA inspired by a novella by Elizabeth Spencer. Set in the mid-1950s, it's about a young woman who finds love during a trip to Italy.

With a score by Adam Guettel, grandson of composer Richard Rodgers, and a book by Craig Lucas. Opens April 18 at the Vivian Beaumont in Lincoln Center, NYC.

CURSE OF THE STARVING CLASS by Sam Shepard. Directed by Daniel De Raey and featuring Mitchell Hébert.

This gritty play is the inaugural production of University of Maryland's Department of Theatre and the Woolly Mammoth Theatre Company. This affiliation features a blended company of equity guest artists and student performers.

Curse of the Starving Class is a powerfully stark, funny and exhilarating trip into the dark side of the American dream. The Tate family struggles for identity in a world without any real spiritual hope, but yet haunted by sacred images. Striking ironies abound--a valuable farm (where starving is a given spiritual condition) exists in a classless society - in which class is about the only means of self-definition.

Opens April 21 with performances through May 7 at the Clarice Smith Performing Arts Center in Maryland.

THE THOMASHEFSKYS: MUSIC AND MEMORIES OF A LIFE IN THE YIDDISH THEATER Hosted by Michael Tilson Thomas. Featuring: Judy Blazer, Shuler Hensley, Ronit Widmann-Levy and Eugene Brancoveanu. With Special Appearances by: Judy Kaye and Debra Winger.

Musical numbers reconstructed from the original repertoire of Yiddish Theater pioneers Boris and Bessie Thomashefsky, interwoven with projected images, readings from their memoirs, and stories by their grandson, Michael Tilson Thomas. Written by Michael Tilson Thomas and Produced by The Thomashefsky Project.

The second of a two night engagement takes place this evening, April 17, at Carnegie Hall in NYC.

THE PILLOWMAN a new play by Martin McDonagh, whose penned The Beauty Queen of Leenane. Billed as a comedy-drama, the psychologically complex play is about a fiction writer in a totalitarian state who is interrogated about the gruesome content of his short stories, and their similarities to a number of child murders that are happening in his town. Directed by John Crowley, the plays stars Billy Crudup stars as the writer; Jeff Goldblum and Zeljko Ivanek are the interrogators.

A London hit The Pillowman won the 2003 Olivier Award for Best New Play. The American premiere is being staged at The Booth Theatre in NYC.

THE BEAUTY INSIDE a new play by Catherine Filloux, a co-production with New Georges' and InterAct Theatre Company of Philadelphia.

Kay Matschullat directs the cast which includes; Jennifer Gibbs, Tatiana Gomberg, Edward A. Hajj, A-men Rasheed and Michelle Rios.

Somewhere in rural Turkey, a girl is thrown in a canal; floating downstream, she grabs a pole and holds on tight. Across the Bosporus in cosmopolitan Istanbul, a young Turkish-American lawyer prepares to leave her country for a high-powered life in New York. But the last case she takes is not an ordinary one: a peasant girl has survived an attempted honor killing, and must be defended against her family. And so begins the battle of wills between girl and lawyer, east and west, old and new, a battle that challenges Western assumptions about progress even as it binds their two stories together.

Sets by Takeshi Kata. Lighting by Clifton Taylor & Carolyn Wong. Costumes by Oana Botez-Ban. Sound by Shannon Zura. Music by Elizabeth Swados. Props by Faye Armon.

Opens April 19 with performances through May 7 at The Culture Project in NYC.

PRINCESSES a World Premiere Direct-to-Broadway with a book by Cheri Steinkellner and Bill Steinkellner. Music by Matthew Wilder. Lyrics by David Zippel. Conceived and Directed by David Zippel.

The new musical stars Jenny Fellner and Brett Barrett, who returns to the role of Billy Flynn in the Broadway revival of Chicago on April 18.

In this comedy, a clique of jaded private school girls reluctantly stage a production of the beloved Frances Hodgson Burnett's Victorian novel A Little Princess, about the changing fortunes of a penniless orphan at a girl's boarding school. The show is a disaster until America's hottest action hero arrives on the scene to direct it. The boy-crazy teens are wild for him, except for one — his daughter. Will she finally have her father back, or will he rush off to Hollywood when he gets a better offer? The fresh, hip score blends contemporary pop and traditional theater tunes in this innovative musical-within-a-musical, developed by a multi-award-winning and nominated - Oscar, Tony, Emmy and Grammy - creative team.

August 9 - 28 at Seattle's 5th Avenue Theatre. From there the production moves to Broadway.

The 5th Avenue Theatre is Seattle's premier musical theatre. Unique in its Chinese-inspired design, the exquisite theatre opened in 1926 as a venue for vaudeville and film, and has provided entertainment to Northwest audiences for over 75 years. The resident 5th Avenue Musical Theatre Company, established in 1989, is a non-profit organization dedicated to producing and presenting live musical theater for the cultural enrichment of the community. With its 26,000 season subscribers, it ranks among the nation's largest and most respected musical theater companies.



WHO'S WHERE


SAVION GLOVER the tap dance sensation brings his critically hailed Improvography show to Naples, Florida. This show blends exhilarating tap dancing with the sounds of jazz, hip-hop. R&B, neo-soul, rock and funk. Thursday, April 21 at Hayes Hall in Naples, Florida..

RICH LITTLE impersonates everyone from movie stars to presidents. On stage April 23 at the Paramount Theatre in Chicago.

CHRIS BOTTI on stage Friday at the Gold Strike Casino in Robinsonville, MS. On Saturday he can be enjoyed at The Pageant in Saint Louis, MO.

TONY BENNETT performs Tuesday at the Royal Concert Hall in Glasgow, UK.

KC AND THE SUNSHINE BAND stars at the House of Blues in Myrtle Beach, SC on Friday.

LOU CHRISTIE on stage Saturday at the Mohegan Sun Casino in Uncasville, CT.

LILY TOMLIN center stage Monday at the Repertory Theatre in Kansas City.

ELVIS COSTELLO has a busy week. Tonight, April 17 he performs at the Auditorium Theater in Chicago. On April 19 the show is at the Michigan Theater in Ann Arbor. Wednesday he'll be in the spotlight at the House of Blues in Cleveland. On Friday he'll be in the spotlight at the Beacon Theatre in NYC and on Saturday he stars at the Borgata Casino in Atlantic City.

ETTA JAMES Two-time Grammy award winner, NARAS Lifetime Achievement and W.C. Handy Blues Foundation honoree, with a star on the Hollywood Walk Of Fame, Etta James performs April 22-23 at John Ascuaga's Nugget in Sparks, Nevada.

RYAN ADAMS AND THE CARDINALS perform April 22 at the Henry Fonda Theater in Los Angeles.

COLE PORTER SING-A-LONG led by singer and master teacher Rosa Lamoreaux. The fun filled sing-a-long of Porter's biggest hits, including classics such as I Get a Kick Out of You, Night and Day and My Heart Belongs to Daddy takes place Wednesday, April 20 at S. Dillon Ripley Center - Smithsonian Institution in Washington, D.C.
















Next Column: April 24, 2005
Copyright: April 17, 2005. All Rights Reserved. Reviews, Interviews, Commentary, Photographs or Graphics from any Broadway To Vegas (TM) columns may not be published, broadcast, rewritten, utilized as leads, or used in any manner without permission, compensation and/or credit.
Link to Main Page
---
Laura Deni



U.S. Postal Address: Post Office Box 60538, Las Vegas, NV 89160
CLICK HERE FOR COMMENT SECTION