! >
Broadway To Vegas
  SHOW REVIEWS     CELEBRITY INTERVIEWS     GOSSIP     NEWS 
SIXTY PREVIOUS LIVES

Montel Williams receives the inaugural Man of Courage award at Nancy Davis' annual Race to Erase MS benefit at the Century Plaza Hotel, Los Angeles on April 28.



MONTEL WILLIAMS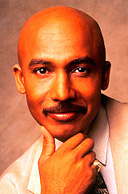 The talk show host who has the disease, announced that he and his wife, Grace, separated last November and are divorcing. Grace, formerly known as Bambi, Jr. - named Jr. because her mother worked on the East Coast as Bambi - apparently has consulted a psychic in an attempt to save her marriage. Reportedly, she was told they have been reincarnated 60 times and each time Grace and Montel have been together in some type of a relationship. Not only have their past lives been entwined, Montel and Grace are destined to be together in future lives.

Grace and Montel have a home in Las Vegas, which is where Grace aka Bambi, Jr. was raised and worked until she headed to Hollywood in hopes of becoming a movie star. When the roles didn't come her way, she blamed Las Vegas.

In 1989 she said, "My reputation is automatically tarnished just because I worked so long in Las Vegas. I was in the burlesque shows, but I did the skits. I was an exotic dancer, but I didn't take off all my clothes when I was in the Minsky's show. It was a big, classy show. I got more wonderful experience in comedy timing doing sketches than I could ever get in acting classes. From Minsky's I was cast in the lead role in Natalie Needs a Nightie, based on a Broadway play. I starred in it for three months at the Union Plaza dinner theater and it was extended for another three months.

Bambi, Jr. may have been complaining about her image then, but she was eager to ballyhoo her stripping background when the program for Natalie was being written. The copy, which she approved, stated: "Bambi, Jr born into a show business family, Bambi began modeling at three and, while she initially was inclined toward an acting career later in life, she opted for stripping when she determined the financial rewards were larger in burlesque than in movies. A graduate of Valley High School in Las Vegas and former student at the University of Nevada, Las Vegas, she elected to open her ecdysiast career in the desert city in three major strip hotels. She recently sold a record to a New York company and soon will be involved in a video production, Bambi Jr. welcomed the opportunity to appear in Natalie, which will prepare her for her new goals of legitimate theatreand movies."

Bambi blamed her lack of a solid movie career on those mammary glands

"Unfortunately, I have very large breasts,"she continued. " People think that means I'm morally loose. That's terrible. When I go for interviews, no matter how conservatively dressed, they want to put me in a nude scenes. I feel victimized, but I'm proud of my body. I advise any girl who wants to work in movies to forget Las Vegas. I'm not ashamed of anything I've done there, but I'd tell them to skip the town altogether."

It was Bambi's Jr's large breast size that got her booked on Montel's show in the first place, which is how she met the man she married. We wish them both well, be it in their present, past or future reincarnations.


HIT ME WITH A HOT NOTE

They've gone and jazzed up the New Orleans Jazz and Heritage Festival. Not only will they be slammin' that bass and jamming with the regulars - headlining will be pop star Sting, soul singer Erykah Badu, Lenny Kravitz and - of course - native boy Harry Connick, Jr.



STING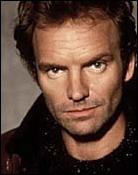 While a Doubting Thomas might think that stars like Sting et al haven't crossed over into the jazz realm - they're actually right at home. Jazz has always been Sting's first love. He just couldn't make a living at it, so he got into rock. His mother was a classically trained pianist who taught her son to play so well that he was offered a piano scholarship. He got a lot of lip service, but that doesn't pay the bills. American drummer Stewart Copeland told him to try rock. Sting did and became so successful that now he can play whatever he wants. He'll be doing just that on April 30, Jazzfest's first Sunday.

There will be a rare performance by Ray Charles with special appearances by Allen Toussaint, Ellis Marsalis, The Zion Harmonizers, and the Bruce Dalgrepont Cajun Band. This is a benefit with tickets going for $500 a pop. Proceeds benefit the charitable and educational purposes of the New Orleans Jazz & Heritage Foundation, Inc.

Favorite son Harry Connick, Jr. performs an evening concert with his big band on May 4th. You never know, his old man, that guy who acts as the District Attorney, when he isn't cutting his own CB or playing his own gigs, might even show up. Billed as the only singing district attorney in the country, Connick, Sr. and his wife Anita "Babe" owned a record store Studio A, which financed their legal educations. Bebe became a judge, and Harry, Sr. moved from the Public Defender's office to Assistant US District Attorney to election as District Attorney of New Orleans. He can be found several nights a week singing at Maxwell's Tolouse Cafe on Tolouse Street in the French Quarter. He also has a CD out and when his day job permits, even goes on the road.



HARRY CONNICK, JR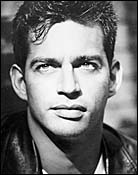 Nobody wants to discuss the heavy rumors that son Harry, Jr. used to sneak into the French Quarter clubs while underage, to jump on stage and perform.

Lenny Kravitz is the guy who knocked out a massive hit last year with a remake of the Guess Who's American Woman. As a New Orleans property owner, he's no stranger to the city. He'll be up on stage on May 5th.

Erykah Badu, who electrified the 1999 Essence Music Festival brings her soulful sounds to New Orleans on April 29.

Over 400 acts will perform between April l2 to May 7.

Some of them include: the Neville Brothers, the Radiators, Dr. John, Allen Toussaint, Walter "wolfman" Washington, Galactic, George Porter, the funky Meters, John Mooney, Pete Fountain, Boozoo Chavis, Kermit Ruffins, Chick Corea, John Sample and McCoy Tyner, The Wailers and King Sunny Ade and His African Boats, Bela Fleck, John Hiatt, Staple Singers, The Same Ole Band, featuring four original members of the legendary Latin funk band War - but they can't call themselves War because another original member owns the name.

Others on board include; The Allman Brothers Band, Roy Ayers, Lucien Barbarian, John Boutte, Lillian Boutte, Juanita Brooks, Wendell Brunious, Topsy Chapman, Leah Chase, Jimmy Cliff, Robert Cray, Lars Edegran, Bill Huntington,Leroy Jones, La Noche Latina,Charles Miller, Cowboy Mouth, LaRocca, Shannon Powell, McCoy Tyner Trio, Diane Reeves,Thaddeus Richard, Sammy Rimington, Kermit Ruffins, Betty Shirley with Larry Sieberth, Roland Guerin, Shannon Powell, Butch Thompson.



Broadway To Vegas is supported through advertising and donations. Priority consideration is given to interview suggestions, news, press releases, etc from paid supporters. However, no paid supporters control, alter, edit, or in any way manipulate the content of this site. Your donation is appreciated. We accept PAYPAL. Thank you for your interest. Laura Deni P.O. Box 60538 Las Vegas, NV 89160


NATIONAL ASSOCIATION OF BROADCASTERS HONOR THEIR OWN

The National Association of Broadcasters held their annual convention in Las Vegas where they honored their own.



DON HEWITT

Saturday Night Live was inducted into the Hall of Fame and Don Hewitt, the executive producer and creator of the CBS newsmagazine 60 minutes received the first Sony Media Masters Award. That recognized his pioneering role in television journalism over the past 52 years.

The convention, attended by 115,000, discussed the future of television. Panel discussions were held on the blending of Broadcasting, multimedia and the Internet. Garnering some of the biggest applause was Scott Sander, president and CEO of SightSound.com based in Mount Lebanon, Pa. "I suggest that after the convention, you go back to Los Angeles and knock on any dorm room at U.C.L.A. and find out how students are using the Internet," he told the participants who couldn't draw a consensus opinion on future trends.

Digital television broadcasting drew heated debates. "There's going to be a train wreck this fall when smaller stations say it doesn't make economic sense for me to move forward when I don't know if I can reach an audience," National Association of Broadcasters President Edward O. Fritts told reporters during the conference.

William Kennard, Chairman of the Federal Communications Commission in his speech said that he gets "very, very frustrated when people come in to me and they say the success of digital television lies in government developing the business, by micromanaging the transition. Delay is not an option."

PAY PER VIEWING IT

Duke Ellington's Sophisticated Ladies was the first Broadway event on pay-per-view television. The year was 1982 and the man who got that on - Bruce Brandwen - is at it again.

This time a determined Brandwen has founded Broadway Television Network and intends to cablecast the hit musical Smokey Joe's Cafe and the Stephen Sondheim musical Putting it Together later this year. "Broadway is recognized worldwide for its musicals. And we're going to get a pay per view audience in tune with what we're trying to do," said Brandwen, Along with BTN's chairman Kay Kopiovitz the company intends to televise approximately two or three Live From Broadway, One Night Only shows per year. On board is Susan Lee, a marketer at the League of American Theatres and Producers before becoming senior VP of BTN.

Also bringing Broadway to television is Broadway Tonight, under the leadership of former HBO honchos Michael Fuchs and Frank Blondi, will do four PPV dramas a year, beginning in the fall of next year.
ZOOM AND VAROOM

Greg Ray, the defending 1999 Indy Racing League champ will be participating in the Las Vegas 500 Indy Racing event at the Las Vegas Motor Speedway on April 22. To get his juices flowing the behind the wheel guy traveled about a mile from the Speedway to Nellis AFB where he climbed into the cockpit of a F-15 for what he called "the ride of my life.



GREG RAY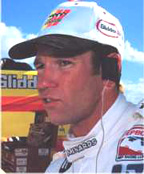 It's the coolest thing I've ever done. I'm ready to go again." After Maj. Bert Dreher landed the F-15 Ray signed autographs for the military personnel. Ray is a late bloomer to the racing field. He said his parents "were very protective" and Ray wasn't permitted to be in any type of a dangerous vehicle - cars, go-carts, motorcycles. He was 25 years old before he ever got behind the wheel of a race car.

Also a late bloomer into the race car field is Paul Newman who, despite crashing his car into a tire barrier at the Daytona International speedway last January, intends to keep the metal to the metal.



PAUL NEWMAN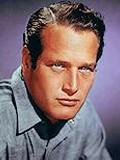 The blue eyed film legend who has starred in more than three dozen films said he feels safer driving at Daytona than on a freeway.

Newman is president of Newman's Own Foundation, which he founded in 1982 to give millions of dollars to charities each year from proceeds from his food line. Recently the foundation celebrated exceeding the $100 million mark in donations, including announcing a Military Community Award.

Newman's product line includes Virgin Lemonade called by that moniker because "the lemons have never been squeezed." While making his latest movie Where The Money Is which opened last Friday, Newman eschewed the craft services cart and brought his Newman's Own Microwave Popcorn - which comes in four varieties - to the set. Then the Oscar winning actor would pop the stuff each day for his co-star Linda Fiorentino, who pronounced it delicious.


SWEET CHARITY

OSCAR DE LA HOYA has donated $350,000 to White Memorial Medical Center, now named in honor of his mother, Cecilia Gonzalez De Le Hoya, who passed away 12 years ago from breast cancer. She was 39 and left behind her husband and Oscar and his two siblings.


OTHER PEOPLE'S MONEY

PRINCE ALBERT OF MONACO who was born and raised in a gambling community, has frequently enjoyed Las Vegas. His last jaunt to Sin City was last week to support Italian developer Fabrizio Boccardi in his bid to buy the Desert Inn Hotel.

LA TOYA JACKSON sister to Michael and Janet, is being sued by her divorce lawyers. The lawsuit was filed by the Las Vegas law firm of Cohen, Johnson, Day, Jones and Royal, who contend that LaToya retained the firm to represent her in her divorce from Jack Gordon. They claim she hasn't paid them the $46,281 the firm says they are owed. Jackson and Gordon married in Reno on Sept. 5, 1991 and were granted a divorce in June 1997.



THE RIDE DOWN MT MORGAN back on Broadway with Patrick Stewart in the lead. Last year the star got beaned on his head by a piece of falling scenery. Fortunately he wears a wig which buffeted the impact. In real life the follicle challenged actor admits that while he is comfortable with his pate now, when he first stared losing his hair, the shedding so bothered him that he became clinically depressed.

AMADEUS has just passed it's 100th performance at the Music Box Theatre, NYC. The entirely new production returned to Broadway last December, following a sold out run at the Ahmanson Theatre in Los Angeles. The production showcased the talent of classical actor, David Suchet as Salieri and newcomer Michael Sheen, portraying Wolfgang Amadeus Mozart, who received some of the best reviews for any performance by an actor this year. Both actors made their Broadway debuts in this production, which is directed by Sir Peter Hall. Cindy Katz is featured as Constanze.

THE WILD PARTY has opened to mixed reviews. Eartha Kitt almost steals the show, which is tough to do considering the other stars are Mandy Patinkin and Toni Collette. The musical has music and lyrics by Michael John LaChiusa, who co-wrote the book with George C. Wolfe who also directs. Choreographed by Joey McKneely. The production is based on the poem by Joseph Monsure March. It's jazz, murder, showbiz, drugs and booze. Sounds a lot like a real life murder trial that is currently going on in Las Vegas. Or, what with all of the publicity and rumors surrounding the temperamental antics of Patinkin it's hoped the life doesn't imitate art. This production is at the Virginia Theatre NYC.

THE SCARLET PIMPERNEL starring Douglas Sills at the Ahmanson Theatre, Los Angeles April 25-June 18

THE CIVIL WAR which alternates stars Larry Gatlin and John Schneider opens in Pittsburgh on April 18 with Schneider. The former Dukes of Hazzard star stopped off in Las Vegas to sign a wall at the NASCAR Cafe at the Sahara hotel. He scribbled "NASCAR CAFE is where it's at. Hehehe hahaha. John Schneider. Bo Duke." Schneider then headed to Pittsburgh where The Civic War, plays thru April 23. Then it's on to Louisville April 25-May 03 followed by Columbus, Hershey and Hartford, Conn. Larry Gatlin rejoins the production in Tempe, AZ on May 30.

OUR SINATRA a tribute to Frank Sinatra, staged at the Blue Angel NYC, has won the MAC Award for Best Musical.


WHO'S WHERE


ANN-MARGRET that gorgeous, talented redhead has an abundance of energy. She'll need it.


ANN-MARGRET
The singer/actress is going to play Miss Mona the madam in The Best Little Whorehouse in Texas. Ann-Margret will be on the road for an entire year, taking the production to 25 cities. She'll be fantastic.

The Swedish born Ann-Margret Olson was discovered by George Burns singing and dancing in a nightclub. Early in her career she was voted "least promising actress" by the student body at Harvard University, but went on to prove them wrong with two Academy Award nominations.

She married Roger Smith at the Riviera Hotel in Las Vegas in May, 1967. District Judge John Mowbray performed the brief ceremony. Prior to the vows it was announced that Ann-Margret had signed a contract to headline at the Riviera for the then substantial figure of $40,000 per week.

BRIAN DENNEHY fresh from the live television performance in Failsafe, has signed on to reprise his Tony Award winning role in Death of a Salesman, as the season opener at the Ahmanson Theatre in Los Angeles. The celebrated Goodman Theatre production of Arthur Miller's classic drama will run from Sept 26 to Nov 5.

DONNY OSMOND

Serving those special clothing needs nationwide



who was a hit when he starred in the Andrew Lloyd Webber's Joseph and the Amazing Technicolor Dreamcoat just released on video, anxious to get back on the boards in another Webber creation -Phantom of the Opera - in the title role, which was originated on Broadway by Michael Crawford.

KATHLEEN TURNER packing the London Theatre where she is starring in The Graduate, a role which requires her to shed her clothing. Wanting to make sure he got a good view was Hugh Grant, who brought along a pair of binoculars.

CAROL LAWRENCE the wonderfully talented singer/actress who used to call Las Vegas home, is back on Broadway - sort of. Lauren Bacall is starring in Noel Coward's Waiting In The Wings which is what Carol is doing - as stand by for Bacall. It's a fun job for the lady who shot to fame as Maria in West Side Story. That's been 40 years ago and Carol doesn't look much older than she did then.

KAREN AKERS at the Algonquin, NYC thru April 21. David Campbell performs April 22 and 23.

BARBARA COOK with Wally Harper delights at the Cafe Carlyle NYC thru April 29.

BETTY COMDEN AND ADOLPH GREEN tonight and tomorrow at the 93nd St Y, NYC. Tisch Center for the Arts in cooperation with the Billy Rose Foundation and USA Networks, Inc. present Lyrics & Lyricists. Barry Levitt, artistic director in the 30th anniversary season celebrating the songs of Comden and Green. A fabulous evening hosted by Rex Reed with Polly Bergan, Brigid Brady, Jeff Harnar, Mark Hardy, Jan Neuberger, Billy Stritch and KT Sullivan. Pianist/musical director is D. Jay Bradley with Pamela Sousa serving as stage director/choreographer.


THIS AND THAT

RAINBOW FISH

Low Cost Printing Nationwide



the people at Sony Wonder are reeling in success. Their animated television series Rainbow Fish geared for the 3 to 8 crowd, is premiering four new episodes on HBO Family beginning April 23. Set in elaborate underwater world where adventure lurks around every corner, each episode follows Rainbow and his friends on their hilarious adventure in the Bay of Neptune as they encounter a variety of entertaining situations that are packed with jeopardy, wit and engaging life lessons. The story of a beautiful fish who learns to make friends by sharing his most prized possession - his shimmering scales, Marcus Pfister's phenomenally popular Rainbow Fish was first published in the United States in 1992 and has sold more than 3 million copies in the US and 10 million copies worldwide. The 1995 winner of the prestigious American Booksellers Book of the Year Award, Rainbow Fish was transformed into Sony Wonder's enchanting animated television series which uses cutting-edge animation and special effects to bring Rainbow Fish's glittering scales and rich undersea world to television.

ELVIS PRESLEY'S first hit record Heartbreak Hotel became #1 on the record charts on April 21, 1956.




Mention BROADWAY TO VEGAS for Special Consideration
Call (800) 942-9027









Next Column: April 23, 2000
Copyright: April 16, 2000. All Rights Reserved. Reviews, Interviews, Commentary, Photographs from any Broadway To Vegas (TM) columns may not be published, broadcast, rewritten, utilized as leads, or used in any manner without permission, compensation and/or credit.
Link to Main Page
---
Laura Deni


CLICK HERE FOR COMMENT SECTION