! >
Broadway To Vegas
  
  REVIEWS INTERVIEWS COMMENTARY NEWS

| | |
| --- | --- |
| | |
THREE TALL WOMEN BROADWAY SHOW REVIEW - - A WINTER'S TALE LIVE STREAM REVIEWED - - JESSYE NORMAN FIRST WOMAN TO WIN GLENN GOULD PRIZE - - PRINCE HARRY AND MEGHAN MARKLE'S WEDDING GIFTS - - ART OF PROTEST - - NATIONAL GEOGRAPHIC: SYMPHONY FOR OUR WORLD - - QUEEN ELIZABETH CELEBRATES HER 92nd BIRTHDAY - - SOLITARY PLEASURES EXHIBIT AND CONFERENCE - - DONATE . . . Scroll Down





Copyright: April 15, 2018
By: Laura Deni
CLICK HERE FOR COMMENT SECTION


THREE TALL WOMEN IS A NOT TO BE MISSED PRODUCTION
Glenda Jackson in Three Tall Women. Photo by Brigitte Lacombe.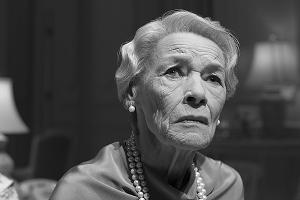 Amazing. Riveting. Compelling. Three Tall Women starring Glenda Jackson, Laurie Metcalf and Alison Pill in Edward Albee's Pulitzer Prize-winning play, which was last seen off-Broadway at the Vineyard Theatre in 1994, has made an auspicious debut at the John Golden Theatre in New York City.

In this - not to be missed - powerful production, is directed in piercing perfection by two time Tony Award winner Joe Mantello. A reflection play of astounding musings and accusations hits hard. It's only around until June so make a point to see the show.

With power and verse which has stood Jackson well, both as an actress and then being elected to the House of Commons on the Labour Party in 1992, she didn't retire from politics until 2015 at the age of 79, after making her opinion clear and dramatic in the House chambers. She returned to acting in 2016 at London's Old Vic in King Lear and has now graced American with her indomitable presence.

Tony Award winner Metcalf and Broadway veteran Pill more than hold their own. Jackson, Metcalf and Pill are a formidable trio.



Glenda Jackson, Alison Pill and Laurie Metcalf in Three Tall Women. The exquisite costumes are by Ann Roth and the perfect hair and make-up is created by Campbell Young Associates. Production photos by Brigitte Lacombe.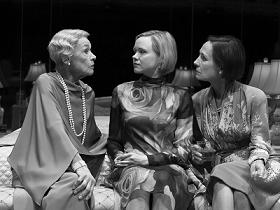 Albee had "mother issues" which he used as the basis for this play in which the three women who are called only "A", "B", and "C" are really his mother at different stages.

Raised by conservative New England adoptive parents who disapproved of him being gay, Albee left home at 18 like the son in this play.

Two-time Academy Award winner Glenda Jackson as "A" returns to Broadway after an absence of 25 years. Three-time Emmy and Tony Award winner Laurie Metcalf is "B" and Tony nominee Alison Pill appears as "C".

You won't find a stronger cast anywhere.

According to Albee's role description:

A: (Glenda Jackson) is a 92-year old woman. She is thin, autocratic, proud, and wealthy, with "encroaching senility".
B: (Laurie Metcalf) "B" is a 52-year-old version of "A", to whom she is the hired caretaker. She is markedly cynical about life. Although she doesn't enjoy working for "A", she learns much from her.
C: (Alison Pill) is a 26-year-old version of "B". She is a lawyer, present on behalf of "A's" law firm, because "A" has neglected paperwork, payments, and such. She has all of youth's common self-assurance. The Boy: The son of the three women, he does not play a speaking role but is the subject of much discussion among them. A falling-out between the son and his mother(s) is the cause of much of "A" and "B's" despair.

"A" hasn't always been the way she appears. She reflects on her life with a mixture of viciousness, pleasure, regret, and satisfaction. She recalls the fun of her childhood and her early marriage, when she felt an overwhelming optimism. She also bitterly recalls negative events that caused her regret: her husband's affairs and death, and the estrangement of her gay son whom she apparently neither loves nor likes.



Alison Pill as "C" watches as Laurie Metcalf as "B" assists Glenda Jackson who is "A" in Three Tall Women. Production photos by Brigitte Lacombe.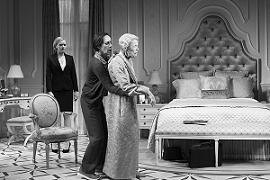 She's also a homophobic, racist and anti-Semitic.

In the beginning "A", "B" and "C "are three people confined to "A's" stunning bedroom by set designer Miriam Buether, beautifully lit by Paul Gallo. It's a reminder of what once was, both in lifestyle and "A's" mental state. Metcalf (B) is the caregiver of senile Jackson (A) enduring all of the stress that responsibility can bestow. "A" does most of the talking, frequently reminiscing and telling stories about her life, a including a bawdy one in the second act. "B" does whatever it take to get "A" to do what needs to be done - from flattery to bullying. Pill (C) is the family's pin stripe suit wearing attorney who is attempting to get the bills paid and affairs in order. She isn't there to show compassion or even courtesy. She's a lawyer and her demeanor reflects "A's" younger version and fearfully forecast her own future.

In Scene Two "A", "B", and "C" are extensions of each other - all dressed by Ann Roth in coordinating shades of purple - long the color of death and end of life.

None wants to become the other and yet they already have merged. The past shapes the present and it's difficult to change the future if you can't change what once was.

"B's" fetch and carry to "A's" demands at times resembles a soul forced to complete thankless and frustrating tasks in order to move on. Yet, neither "B" nor "C" want to "move on" if that means becoming "A".

While Albee's intent may have been to in effect to stick it to his mother, the results aren't so clear. This play isn't about a lact of love - or a presence of hate. What Three Tall Women speaks to is a deeper understanding of how and why "A" came to exist.



Tony Award winner Laurie Metcalf experiences all of the stresses of being a caregiver in Three Tall Women. Production photos by Brigitte Lacombe.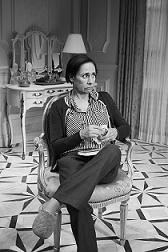 In the end an unnamed male approaches the mannequin in bed and kisses it. This simple but powerfully profound gesture causes chills to run up and down the audience.

Jackson's voice, mannerism and expressions control without distorting the script.

Glenda Jackson will celebrate her 82nd birthday during the run of this show - on May 9th. Whatever she is doing to stay so young, vibrant and sharp should be bottled and sold at the box office Jackson is feisty and amazing.

One of Jackson's most famous real life quotes is:
"If I'm too strong for some people, that's their problem."

That phrases could also have been uttered by the character she portrays in this production.

The creatives include: Associate Director: Joshua Altman; Effective lighting design by Paul Gallo; Sensitive sound design by Fitz Patton; Hair and make-up design by Campbell Young Associates; Associate Scenic Design: Jerome Martin; Associate Costume Design: Matthew Pachtman; Associate Lighting Design: Paul Hudson and Dan Walker; Associate Sound Design: Chris Cronin and Josh Samuels; Assistant Sound Design: John Sully; Moving Light Programmer: Jeff Englander.

In the list of producers one of the names is Candy Spelling, widow of Aaron Spelling and mother of Tori.


TONY AWARD WINNERS HELP PROPEL ROYAL BALLET'S THE WINTER'S TALE INTO THE AWESOME CATEGORY
Ryoichi Hirano and Lauren Cuthbertson in The Winter's Tale. © Tristram Kenton, courtesy the Royal Opera House.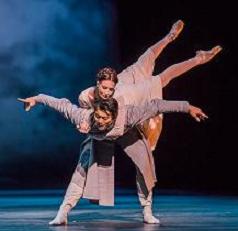 London's Royal Ballet always puts on an on your toes show. It's simply expected and they deliver.

The live streaming of Shakespeare's The Winter's Tale surpassed the highest of expectations.

Of course the dancers were fabulous. But it was 7-time Tony Award winning Bob Crowley's scenery and costumes, Tony Award winning lighting designer Natasha Katz and silk effects and puppets designed by Genius Grant winner Basil Twist who put the cherry and nuts on top of the sumptuous sundae.

Powerful, inventive, imaginative with flawless attention to detail.

Before I get to their importance, it's crucial to understand the unusual story and appreciate the incredible dancers.

The Winter's Tale has always been considered one of Shakespeare's "problem plays." In the best of hands it's difficult to bring to the stage. The convoluted story can't be boxed into a category and veers into fantasy.

That Tony Award winners Nicholas Hytner and Christopher Wheeldon have turned this into a brilliant, stunning, mesmerizing production is nothing short of demonstrating that they are creative geniuses.

A co-production between The Royal Ballet and the National Ballet of Canada, the four camera shoot, directed for the screen by Ross MacGibbon, for DMS Panther Stream opens with co-hosts, ballerina Dame Darcey Bussell who is a a former Principal of The Royal Ballet and one of the most famous British dancers of her generation and Ore Oduba, who is a British television news and sports presenter, currently working for BBC Sport. He is best known for winning the fourteenth series of BBC One's Strictly Come Dancing.

They introduced Sir Nicholas Hytner who briefly explained how the production came to fruition - he was intrigued that Shakespeare wrote The Winter's Tale towards the end of his career, experimenting with a new form.

Indeed.

Twisted, complicated and an almost confusing plot line. Although Hytner and Wheeldon have crafted clarity into a nothing short of stunning production. if you're not familiar with the story and are seeing this for the first time as a ballet, you must study the synopsis; otherwise you will be left baffled.

Two different worlds - one of a buttoned up royal court and the other, a world of Bohemianism.



Bohemians pick fruit from the spectacular show stopping tree designed by Bob Crowley. Photo © Tristram Kenton, courtesy the Royal Opera House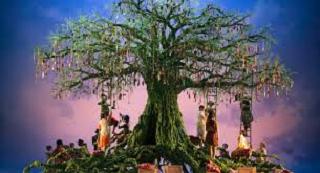 Love, jealousy, loss and reconciliation drive this adaptation of Shakespeare's play, which has an unusual combination of dark drama and mirth.

Important is the musical contribution, a score by Joby Talbot, where rich, elegant, dramatic music emphasizes the script's drama.

Two Kings, once childhood friends, are reunited when Polixenes, King of Bohemia visits the court of Leontes, King of Sicilia. Leontes lives in blissful happiness with his wife Queen Hermione and their son Mamillus. Polixenes leaves after staying for nine months, by which time Hermione is heavily pregnant. Leontes is thrown into an agony of suspicion: could his wife and his oldest friend have betrayed him?

A treat for Royal Ballet fans, The Winter's Tale requires six major roles. For the live stream those roles are performed to perfection by Lauren Cuthbertson dancing the role of Hermione, while Ryoichi Hirano dancing the role of King Leontes. Polixenes is performed by Matthew Ball and Paulina by Laura Morera. Young lovers Perdita and Florizel are danced by Sarah Lamb and Vadim Muntagirov, respectively.

Hirano, a Principal of The Royal Ballet, is an athletic performer. You might visualize him throwing a javelin. His face is expressive. With no words uttered, he conveys Shakespeare's script through a wide range of facial emotions - from doubt into suspicious brooding morphing into violence, and then displaying heartache, anguish and fear.

The choreography ranges from ferocious to tender. Choreographer Wheeldon has described his vision as "inspired by the lyricism of Shakespeare's poetry. 'I've always wanted to make a Shakespeare ballet', he says, 'and I think the biggest challenge for any choreographer tackling Shakespeare is to find a way to infuse that poetry into the movement and not just use the plot line'. He has streamlined the plot to focus on the main characters and themes, saying "it's those moments of high drama that work very well for dance."

Exquisite and perfect - incorporating classical, Court dances, Jewish folk, Bohemian and Persian movements.

Scene One of the three scenes is the darkest, filled with intense psychological drama.



Sarah Lamb as Perdita and Vadim Muntagirov as Florizel in The Winter's Tale Photo © Tristram Kenton, courtesy the Royal Opera House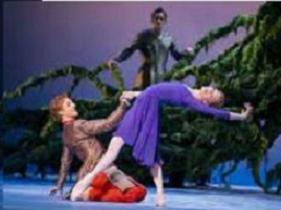 Crowley's scenery and costumes are powerfully simple. The fluid line dresses are in earth tones. The scenery is minimalist statement making - statues, a rocking horse and a stairway the latter two ridden and played on by Leontes and Hermione's doomed son Mamillus (Sasha Dobrynin-Lait). Katz's lighting is dramatic and helps tell the story. Instead of lighting the dancers she might light a statue they are dancing around or on. The effect is dramatic. So is Twists' dark forest with Daniel Brodie serving as projection designer.

Attempting to dance in what is supposed to be the third trimester of pregnancy could look slapstick. Holder's costuming of Hermione's (Cuthbertson) pregnancy is believable. She is able to perform difficult ballet moves with grace while maintaining a believable "with child" appearance. After the child is born, attention to detail on the dolls and how they are handled is the best I've ever seen. It may sound like a "who cares" moment, but a lot of audience members do - especially women. I've attended too many Broadway shows when the female actor holding a doll - or a folded blanket - that they are pretending to be a baby, becomes a distraction to the performance. The actor doesn't hold the doll like a real baby. They get too involved with singing or speaking and swing the doll. Women in the audience start to whisper, wondering if the doll's head is going to hit the stage.

In The Winter's Tale the first doll is your basic baby doll, but all of the performers holding the doll genuinely treat it as if it was alive. They tenderly keep a hand under the doll's head. There are no jerky or awkward movements. That attention to detail permits the audience to not become distracted from the performance.

Hermione is put on trial for adultery. Mamillius, her young son, dies under the strain; Hermione collapses and is declared dead.

Baby Perdita is placed in a basket, sent to be abandoned on a Bohemian shore. At that point in Act I a different "baby" is used - an older one which resembles a real baby - it's arms and legs move, which is important. It's one of Twist's puppets.That puppet baby is believable and, as with the first doll, those holding onto the basket carrying the puppet baby, treat it as the real deal.

Scene I ends as the location shifts from the royal court to Bohemia. There is a major storm (think Twist and Brodie) resulting in the Bohemians finding the abandoned baby in a basket on the shore. In the basket is also a medal attached to a ribbon.

During intermission the co-hosts discussed the production as stagehands moved the scenery. An 18 minute break followed affording viewers a referigerator/bathroom break - or to "share your thoughts and tell us were you are." With 8 minutes left in the break, various viewer comments began being crawled at the bottom of the screen. After intermission the co-hosts returned to interview Christopher Wheeldon and Jacquelin Barrett who is Wheeldon's, a position she has held since 2009. This section also aired a prerecorded interview with Lauren Cuthbertson, including a dressing room segment which contained a large pile of toe shoes. Cuthbertson offered a grooming secret - spray perfume inside your shoes.

She also displayed and answered questions about her fake pregnancy dancing gown. She lifted the fabric to display the foam belly which she stressed was "light".

Act II followed with the curtain rising to display a spectacular, show stopping Wishing Tree with jeweled dangling fruit.

The baby Perdita who was rescued by a shepherd, is now 16. Raised as a peasant she is in love with Florizel (Vadim Muntagirov) who is, of all things, the son of Polixenes - but pretending to be a peasant.



Wedding celebration in The Winter's Tale. Photo © Tristram Kenton, courtesy the Royal Opera House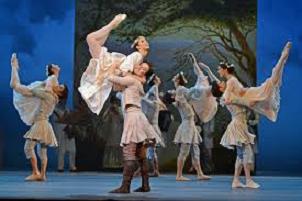 Backed by an on stage flutist Sarah Lamb as Perdita delivered her solo number beginning with almost childlike, nymph movements transforming into more mature, dramatic and seductive executions conveying the difficulties and concerns of maturing from child to adult - ready to experience love.

The Bohemian townfolk are party people. Dressed in citrus shades they convort around the jeweled fruit tree with trunk roots as intriguingly entwinged as the plot.

Suddenly, Pertida discovers that she is a princess and the royal badge which was in her basket when she was discovered is placed around her neck.

The orchestra indicates that we are about to experience drama - as repeatedly the orchestra establishes the mood. Bohemian musicians brings along their music stands as they take to the stage, congregating around the tree. The festival continues and the dance moves become more emphatic. These Bohemians love to dance - perhaps a tad too much,

This is when Brother Clown danced by Marcelino Sambé' gets to strut his stuff. Sambé' is a prizewinner at Moscow International Ballet Competition and Youth America Grand Prix. The Portuguese dancer has been an ebullient presence at The Royal Ballet since he joined the company in 2012.

Florizel proposes and Perdita accepts. The residents are ecstatic. The couple boards a ship to return home - although the music suggests that it won't be smooth sailing.

Another break takes place leading into Act 3. During the break the co-hosts have a short interview with Kevin O'Hare, Director of The Royal Ballet, in which he mentions upcoming productions.



Ryoichi Hirano and Laura Morera in The Winter's Tale. © Tristram Kenton, courtesy the Royal Opera House.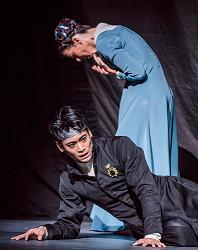 An interview with Christopher Wheelden, Nicholas Hytner and Bob Crowley follows. They discuss working together and how the goal was to present The Winter's Tale in "untangled clarity." Crowley explained that the music comes first, followed by the importance of color. He works with a collection of paper dolls in planning the set and costumes. His collection of paper dolls must be record setting.

Act 3 is the final and shortest act. It ties together the loose ends and is both sweet, sad and powerful. Paulina is danced to ferocious perfection by Laura Morera, a Spanish ballerina who has been a principal dancer with the Royal Ballet, London. since 2007.

As Pauline she is to be both respected and feared. She was Hermione's best friend and confident and now her defender. Pauline literally has King Leontes by the ear dragging him to the huge grave memorial of his death wife Hermione and son Mamillus. Statues of mother and son stand atop of the monument. Paulina is intent that Leontes experience remorse and grief.

Suddenly we jump to the joyous and beautiful wedding and celebration of Perdita and Florizel. Their fathers are first reunited in anger and then manage to forgive and bless the young couple.

As the bridal party and their guests retire to continue the celebration we again visit the graveyard where Pauline has empowered Hermione to return to life. Perdita is reunited with her mother and they dance the movements of reconnection and love.

The ballet ends when King Leontes asks Paulina to return his son to life. By her hand gestures she explains that returning Hermione to life through her was a gift from the Gods and they have denied the request to breathe life back into his son. He is instructed to return to his wife and daughter and share in their happiness.

We might say - All's well that ends well - but that's a different Shakespeare play.






Broadway To Vegas is supported through advertising and donations. Priority consideration is given to interview suggestions, news, press releases, etc from paid supporters. However, no paid supporters control, alter, edit, or in any way manipulate the content of this site. Your donation is appreciated. We accept PAYPAL. Thank you for your interest.



E-Book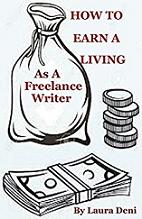 Soft back Book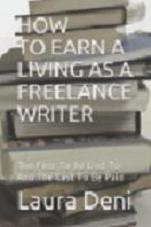 This is not your typical, totally boring textbook.

In the pages of How To Earn A Living As A Freelance Writer (the first to be lied to and the last to be paid) you'll find sex, celebrities, violence, threats, unethical editors, scummy managers and lawyers, treacherous press agents, sex discrimination; as well as a how-to for earning money by writing down words.





ART AND ABOUT


YOKO ONO ROCK THIEF

Security photo of suspect and the missing rock.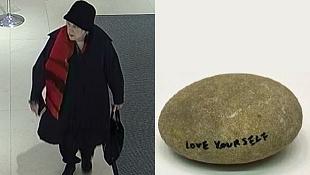 is still on the loose. Toronto Canada police are searching for a woman who on Monday, March 12, 2018 at 5:35 p.m., stole a rock from the Gardiner Museum in Toronto with an inscription from Yoko Ono that was valued at US$17,500.

The woman who illegally mined the rock may be self absorbed, since the mineral has an inscription from Ono which said "love yourself."

The hard piece of lithosphere was part of an interactive exhibit designed by Ono in which of the natural substances were positioned to resemble a riverbed in the exhibit. Each of the rocks features an inscription from Ono.

Police spokesman Gary Long said: "People can actually go up and interact with it, pick up the rock, say a prayer, meditate, that sort of thing, and then put the rock back," Long added that it's unusual to deal with thefts from museums because exhibits generally aren't interactive and have barriers protecting them.

"I guess this is something that Yoko Ono believes in, the interactive part of it," he said. "So it's an unusual circumstance."

The suspect has been described as 55-60 years of age, 5-foot-4, wearing a black coat, a red scarf with black stripes, black pants, a black hat and black shoes.

Police are asking anyone who has any rock solid information to contact them.

CHEECH & CHONG: STILL ROLLIN' - CELEBRATING 40 YEARS OF UP IN SMOKE is the subject of a new exhibit opening at the Grammy Museum in Los Angeles on April 20, 2018.

The exhibit is curated in collaboration with Grammy-winning producer Lou Adler, who uncovered the legendary duo, produced many of their albums, and directed the film.

On display through spring 2019, the exhibit explores what made the world fall in love with East L.A. native Richard "Cheech" Marin and Canadian Tommy Chong, while chronicling the development and success of their first feature-length film, Up In Smoke. Items on display will include the original marked-up script from Up In Smoke, the master tape for the soundtrack album, comedy sketches, an assortment of limited-edition 40th anniversary smoking devices, and selections from Marin's "Blazing Chicano Guitars" guitar-art collection, among other items.

SOLITARY PLEASURES

Chantal Faust, Float, 2013-2018. Photo: Freud Museum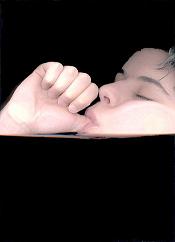 Sigmund Freud famously described masturbation as the first or 'primal' addiction. Solitary Pleasures "interrogates and investigates masturbation, and the eroticism, desire, and gratification associated with it, not just as an isolated or solitary 'vice', but as a pleasure that's mutual; shared between couples, lovers, and strangers in ways that redefine erotic possibilities."

The exhibition includes work by Shannon Bell, VALIE EXPORT, Chantal Faust, Jordan McKenzie, Annie Sprinkle, Emma Talbot, and Michelle Williams Gamaker. "Together, they tell the human story, both ancient and modern, of our complex sexual, erotic, and intimate encounters with ourselves and others by way of masturbation as an all-inclusive - gay, lesbian, heterosexual, bisexual, trans, queer, + - practice."

Solitary Pleasures is billed as: "challenges social taboos and contributes to the arts, sex education, and sexual health and wellbeing agenda by generating original, wide-ranging dialogues on this topic central to gender, sexuality, eroticism and mental health that will stimulate debate."

Curated by Dr. Marquard Smith, the exhibit opens April 18 and is on display through May 21, 2018 at the Freud Museum in London.

On Saturday, April 28, 2018 at the Freud Museum a day-long conference with artists, academics, psychoanalysts and sexual health workers, to accompany the exhibition Solitary Pleasures. The conference explores the history of masturbation in which this 'solitary pleasure' has been considered as a disorder, as 'unnatural', 'unhealthy', and as a violation of a moral law; yet conversely has been seen as a vital force, as a creative and magical act, and as 'normal' and 'healthy'. The conference, like the exhibition, reveals masturbation as a topic that can transform our understanding of human subjectivity and sexuality.

ART OF PROTEST highlights the ways in which artists have both documented and participated in the protests of the 20th century. Whether these protests were carried out in the streets or represented in subversive works of art, the objects on view reflect the struggle towards equality that characterized the mid-twentieth century.

This exhibition displays photography featuring dynamic compositions of pivotal moments in time, including work by Danny Lyons, Ed Roseberry and Andy Warhol.

Alongside these images of bodies in protest, the exhibition also displays objects that demonstrate artistic activism. This includes a pop-up book by Kara Walker and a sculpture by Melvin Edwards that both respond to America's exploitation of enslaved labor. These objects merge visual expression with political activism, suggesting that art should confront viewers and inspire change. Through the comparison of documentary photographs and three-dimensional objects, the exhibition illuminates the role of art and artists in protest.

On display through June 10, 2018 at The Fralin Museum of Art at the University of Virginia.






E-Book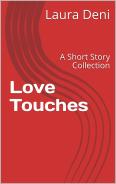 Soft back Book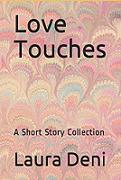 SWEET CHARITY


PRINCE HARRY AND MEGHAN MARKLE'S WEDDING GIFTS they already have a toaster - so the couple released the names of seven charities they ask guests and well wishers to support.

A spokesperson for Kensington Palace said: "Prince Harry and Ms. Meghan Markle are incredibly grateful for the goodwill shown to them since the announcement of their engagement and are keen that as many people as possible benefit from this generosity of spirit.

"The couple has therefore asked that anyone who might wish to mark the occasion considers making a donation to charity, rather than sending a wedding gift.

"Many of these are small charities, and the couple are pleased to be able to amplify and shine a light on their work.

"Although the couple has no formal relationship with the charities, the organizations represent their shared values." The seven charities are:

The Children's HIV Association (CHIVA) supports children growing up with HIV and their families,

Crisis is the national charity for homeless people.

Myna Mahila Foundation which empowers women in Mumbai's slums by providing them with employment and the chance to grow as individuals and businesswomen, and breaks taboos around menstrual hygiene. The charity gives women access to low-cost sanitary pads which helps mothers in these communities equip their daughters to stay in school. Ms. Markle visited Myna Mahila in January, 2017 and wrote about it in Time. is a charity which empowers women in Mumbai's urban slum.

Scotty's Little Soldiers is the charity for bereaved Armed Forces children. Inspired by the experience of war widow Nikki Scott.

StreetGames uses sport to empower young people to kick-start a cycle of positive change in their own lives that resonates across their communities. power young people to kick-start a cycle of positive change in their own lives. Harry and Meghan visited one of the charity's projects together in Cardiff earlier this year.

Surfers Against Sewage is a marine conservation and campaigning charity, which empowers communities to protect oceans, beaches, waves and wildlife.

The Wilderness Foundation promotes the benefits wild nature-helping build resilience in vulnerable teenagers, introduces rural employment to urban youth, and brings science to life.

As previously announced the couple asked Lord Lieutenants to invite 1,200 people to join the celebrations, including young people who have shown strong leadership, and those who have served their communities to join the wedding festivities on May 19th in the grounds of Windsor Castle.

The names of a few of the people on the list were released by Kensington. They include:

Amy Wright from Annan. Amy is Chair of Board of Directors for the Usual Place café in Dumfries, which provides employment training and support for young people aged 16-25 with special needs.

Reuben Litherland from Derby. Reuben was born deaf and has started lunchtime lessons to teach sign language at school.

Pamela Anomneze from Haringey. Pamela is the manager of Studio 306 Collective CIC, a social enterprise that helps those recovering from mental health issues through the creative arts.

Philip Gillespie from Ballymena who lost his right leg in an IED incident in Afghanistan and works to raise funds and awareness for ABF The Soldiers' Charity.

THE BARBARA BUSH HOUSTON LITERACY FOUNDATION'S 24th annual fundraising event takes place April 19 at the Hobby Center in Houston.

Barbara's son Neil Bush and his wife, Maria, are co-chairs.

BBHLF president is Dr. Julie Baker Finck Headlining the event are authors: Jim Gaffigan, Candice Millard, Christina "CK" Kerley, Clive Cussler and Ohio Governor John Kasich.




E-Book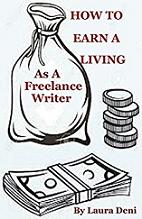 Soft back Book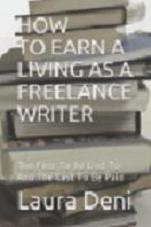 This is not your typical, totally boring textbook.

In the pages of How To Earn A Living As A Freelance Writer (the first to be lied to and the last to be paid) you'll find sex, celebrities, violence, threats, unethical editors, scummy managers and lawyers, treacherous press agents, sex discrimination; as well as a how-to for earning money by writing down words.





SPREADING THE WORD


QUEEN ELIZABETH CELEBRATES HER 92nd BIRTHDAY with the BBC broadcasting a special concert on Saturday, April 21, from Royal Albert Hall in London. The concert will be attended by The Queen and many members of the Royal Family.

The Queen's Birthday Party will feature performances from a host of musical stars from across the world and around the Commonwealth including Sir Tom Jones, Kylie Minogue, Craig David, Ladysmith Black Mambazo, Anne Marie, Canadian sensation Shawn Mendes, Shaggy and Sting who will be making an album together,. plus the BBC Concert Orchestra, and more.

The Queen's Birthday Party with an eclectic lineup promises something for everyone.

ACTORS EQUITY which represents more than 51,000 actors and stage managers. is pushing for the American Theatre Wing which presents the Tony Awards to add two new categories; Ensembles and Choruses.

Equity defined its award categories as: ensemble - the entire cast — in a musical or play, and one for the best chorus — which it defined as a group that sings or dances, or both — in a musical or play. Actors Equity has now started an online petition in hopes of acquiring enough signatures to force the new categories to be included next year.

BROOKLYN OUTFIT OPERA ON TAP has partnered with The Flea Theater to bring their irreverent, heartfelt, and entertaining approach to classical music to Manhattan. Her Kind A Classical Cabaret Celebrating Womankind has performances April 20-22 at The Flea in Manhattan.

What does it mean to be a woman in the times of the #metoo and #timesup movements? What would our historical sisters have to say about it? From Sappho and Hildegard von Bingen to present day, this classical cabaret explores some of the innermost thoughts, desires, dreams, and experiences of women through music and poetry. Opera on Tap makes its' Flea debut as an Anchor Partner, presenting a diverse program of classical song in their signature fresh, heartfelt, and entertaining style.

"Opera on Tap (OOT), now 12 years old, was one of the pioneers in the movement to bring opera out of the opera house and into alternative venues, like bars. OOT has made a name for itself by presenting laid-back, entertaining, and irreverent operatic concerts in bars that break down all of the traditional rules surrounding opera and poke fun at all of opera's seriousness. By breaking down the barriers that many people perceive around the art-form, Opera on tap shines a light on the core elements that make opera great: the beauty of the music, the (often bizarre) stories, and the incredible talent it takes to sing operatic repertoire without any amplification. Opera on Tap's credo is that the power of the human voice is best appreciated about 20 feet away, with a beer in hand."

L.A. THEATRE WORKS RECORDS Ayad Akhtar's controversial Pulitzer Prize and Obie Award-winning drama Disgraced, which has become one of the most passionately discussed plays in the world. Amir Kapoor is a brilliant, successful Muslim American attorney who has turned his back on his faith in order to thrive in post-9/11 Manhattan. On the surface, he has it all: a beautiful wife, a swanky apartment and a lucrative career. But the charmed life he so artfully constructed is put in jeopardy when a dinner party turns tumultuous and the guests' ideals of culture, marriage, career and family collide.

Directed by Brian Kite, Hari Dhillon reprises the role of Amir he created in New York, London and Los Angeles for this live-in-performance recording, joined by Behzad Dabu and Emily Swallow from the Mark Taper Forum's L.A. premiere and Geoffrey Arend

Each of the five performances at UCLA's state-of-the-art James Bridges Theater will be recorded live in front of an audience for future radio broadcast, distribution on CD, digital download and online streaming. Thursday, April 19 - Sunday, April 22, 2018 at the James Bridges Theater UCLA School of Theater, Film and Television in Los Angeles, CA.

NATIONAL GEOGRAPHIC: SYMPHONY FOR OUR WORLD This unprecedented event pairs National Geographic's stunning natural history footage with an original symphony composed by Bleeding Fingers Music, performed live by a full orchestra and choir.

Driven by a five-part composition, Symphony for Our World combines artistry and science as it brings viewers from the depths of the sea, up to the coastlines, onto land, through mountains and into the sky. Each movement results in a powerful musical tribute to the beauty and wonders of our wild world. Symphony for Our World is officially licensed by National Geographic and produced by Jason Michael Paul Entertainment. Sunday, April 22, at Davis Symphony Hall in San Francisco.

SUNDAY APRIL 15 is National Glazed Ham Day and Wear Pajamas to Work dDy. Tuesday, April 17, is Herbalists Day while Wednesday is National Eggs Benedict Day and another ham day, this one being National Baked Ham with Pineapple Day and Day of the Mushroom. Thursday is Bicycle Day and National High Five Day. Make sure there isn't any traffic before you take your hand off of the bars to high five someone. Friday is Lima Bean Respect Day, no doubt a noble cause and Saturday is Astronomy Day.






E-Book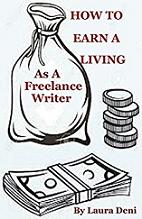 Soft back Book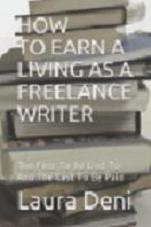 This is not your typical, totally boring textbook.

In the pages of How To Earn A Living As A Freelance Writer (the first to be lied to and the last to be paid) you'll find sex, celebrities, violence, threats, unethical editors, scummy managers and lawyers, treacherous press agents, sex discrimination; as well as a how-to for earning money by writing down words.





OTHER PEOPLE'S MONEY


HARRY POTTER AND THE CURSED CHILD has become the top-grossing play in Broadway history by raking in $2,138,859 gross for its preview week which ended April 8, 2018.

The budget friendly two-part production at the Lyric Theatre even offers 300 seats at every performance priced at $40. or less.

THE BOOK OF MORMON which is to open at the Ellie Caulkins Opera House in Denver on June 13 has been extended an additional two weeks - with performance now until July 8, 2018.

The marks the fourth time the Tony Award production has been mounted in Denver. The previously Denver appearances were n 2012, 2013 and 2015 - and each show sold out.

MUSIC MODERNIZATION ACT INTRODUCES COMPREHENSIVE MUSIC REFORM Chairman Bob Goodlatte (R-Va.) and Ranking Member Jerrold Nadler (D-N.Y.) have introduced the Music Modernization Act (H.R. 5447). A victory for all music creators, the legislation aligns copyright law with the new music ecosystem, a position advocated by the Recording Academy since 2014, when Academy President/CEO Neil Portnow testified before Congress.

The bill unites provisions from four previously introduced bills - the Allocation for Music Producers (AMP) Act, the Classics Act, the Fair Play Fair Pay Act, and a songwriter-specific version of the Music Modernization Act - under one legislative umbrella. Key issues the bill addresses include:

Creating a new collection entity to ensure that songwriters always get paid for mechanical licenses when digital services use their work Establishing the same fair, market-based rate standard for both artists and songwriters whenever the government sets royalty rates Closing the "pre-1972 loophole" so that digital services will pay legacy artists the compensation they deserve Recognizing producers and engineers in copyright law for the first time and protecting their right to collect royalties from SoundExchange Improving the rate court process for ASCAP and BMI so that they can secure fair market value for their songwriters.



JESSYE NORMAN 72, has been awarded the 12th Glenn Gould Prize, an award given since 1987 to a living artist whose "unique lifetime achievement contribution has enriched the human condition." The award comes with a $100,000 prize. Norman was announced as winner Friday, April 13, 2018 at a Toronto press conference.

In 1994, the dramatic soprano sang at the funeral of former first lady Jacqueline Kennedy Onassis. On March 11, 2002, she performed America the Beautiful at the site of the former World Trade Center, as a memorial for the victims of the terrorist attacks on New York on September 11, 2001. The Glenn Gould Prize, named in the artistic spirit of the great Canadian pianist, has previously been given to Philip Glass, Robert Lepage, Leonard Cohen, Pierre Boulez, André Previn, Yo-Yo Ma, Toru Takemitsu, Oscar Peterson, Yehudi Menuhin, R. Murray Schafer and the late Dr. Jose Antonio Abreu, the Venezuelan orchestra conductor best known for founding El Sistema, a youth orchestra system.

Norman is the first female laureate in the prize's history.

A native of George she started the Jessye Norman School of the Arts, an after-school program for economically disadvantaged children in her hometown of Augusta.

Her numerous other honors include the Kennedy Center Honor, National Medal of Arts and five Grammy awards, including a Grammy lifetime achievement award.


SENDING GOOD THOUGHTS TO . . .


HUEY LEWIS has canceled all 2018 dates, citing hearing loss. The band has been performing for 38 years and enjoyed 13 top 10 singles. Lewis posted a note which states: "Two and a half months ago, just before a show in Dallas, I lost more of my hearing. Although I can still hear a little, one on one, and on the phone, I can't hear music well enough to sing. The lower frequencies distort violently making it impossible to find pitch. I've been to the House Ear Institute, the Stanford Ear Institute, and the Mayo Clinic, hoping to find an answer. The doctors believe I have Meniere's Disease and have agreed that I can't perform until I improve. Therefore the only prudent thing to do is to cancel all future shows. Needless to say, I feel terrible about this, and wish to sincerely apologize to all the fans who've already bought tickets and were planning to come see us. I'm going to concentrate on getting better, and home that one say soon I'dd be able to perform again. Sincerely, Huey."

According to the Mayo Clinic: Meniere's disease is a disorder of the inner ear that causes episodes in which you feel as if you're spinning (vertigo), and you have fluctuating hearing loss with a progressive, ultimately permanent loss of hearing, ringing in the ear (tinnitus), and sometimes a feeling of fullness or pressure in your ear.

The delighful and talented Huey Lewis and The News announced on February 8th that the music of Huey Lewis and the News will anchor a new stage musical, Heart of Rock and Roll, which will be an original story based on his music.


STORK REPORT


SEN. TAMMY DUCKWORTH (D-ILL) who celebrated her 50th birthday on March 12, 2018 gave birth to a future voter on Monday, April 9, 2018. Maile Pearl Bowlsbey was born at the Virginia Hospital Center in Arlington, Virginia.

Duckworth is the only senator to have a baby while in office and is one of only 10 women in the history of the nation to give birth while in Congress. The other 9 were member of the House of Representatives.

This is the second child for Duckworth, who underwent fertility procedures, and her husband, Bryan Bowlsbey. Daughter Abigail was born November 18, 2014, when Duckworth was 47 and in the House.

A co-ed, bi-partisan baby shower was thrown by members of the Senate on March 20.

Duckworth said in a statement: "Bryan, Abigail and I couldn't be happier to welcome little Maile Pearl as the newest addition to our family and we're deeply honored that our good friend Senator Akaka was able to bless her name for us - his help in naming both of our daughters means he will always be with us."

Duckworth spent part of her youth in Hawaii; former Sen. Daniel Akaka, D-Hawaii, the first native Hawaiian to serve in the Senate, died April 6, 2018 at the age of 93.

AXEL STRAWL MEYERS knows how to make a dramatic appearance and provide his father with monologue material. Axel's father is Seth Myers, the host of NBC's Late Night with Seth Myers. Axel was born in the lobby of his parents' co-op in New York City on Sunday, April 8, 2018. A New York City fireman cut the cord.

Mother Alexi Ashe is a trooper and doing fine. Father Seth - always funny and knows how to tell a story - seemed a bit discombobulated, but should recover. Older brother Ashe Olson slept through the entire event.



THE AGE OF INNOCENCE by Edith Wharton. Adapted for the Stage by Douglas McGrath.

Directed by Doug Hughes.

The Gilded Age of the 1870s.
New York City society at its most cultivated, wealthy and rigid - an elite class of people who dreaded scandal more than disease. In her Pulitzer Prize-winning novel, Edith Wharton introduces us to the courtly young gentleman lawyer Newland Archer; his traditional and demure fiancée May; and the free-spirited Countess Olenska, who has come home from Europe, tainted by scandal. From the moment Newland meets the Countess, he is torn between virtue and desire, and all three are forced to make the agonizing choice, ever old and ever new, between love and honor.

Featuring Sierra Boggess, Helen Cespedes, Boy Gaines, Darrie Lawrence, Deirdre Madigan, Josh Salt, Andrew Veenstra, Tony Ward, and Nick Wyman.

Students from The Hartt School at the University of Hartford in the ensemble include Sara Norton, Daniel Owens, Sara Schwab, and Alessandro Gian Viviano.

Scenic Designer John Lee Beatty - Costume Designer Linda Cho - Lighting Designer Ben Stanton - Original Music & Sound Design Mark BennettWig & Hair Design Charles LaPointe - Choreographer Peter Pucci - Pianist Yan Li - Production Stage Manager Lori Lundquist - Assistant Stage Manager Jared Oberholtzer - Casting Director Caparelliotis Casting.

Performances through May 6, 2018 at Hartford Stage in Hartford, CT.

THE WILL ROGERS FOLLIES inspired by the words of Will and Betty Rogers with a book by Peter Stone. Music Composed and Arranged by Cy Coleman. Lyrics by Betty Comden & Adolph Green.

Directed by Don Stephenson.

Choreographed by Kelli Barclay.

Shake hands with the heartwarming humorist who spun a rope, poked fun at headlines and never met a man he didn't like. The rags-to-riches story of America's beloved stage, screen and radio star bursts to life as a Ziegfeld Follies-style extravaganza. Family, fame and fate are center stage in Will's rise from obscurity to stardom. Along the way he's arm-in-arm with vivacious showgirls and a slew of cowboys.

Will Rogers is played by David Lutken, who previously played the role on Broadway. Catherine Walker is Betty Blake. David Garrison portrays Clem Rogers. Brooke Lacy makes her Goodspeed debut in the role of Ziegfeld's Favorite. The role of Will Rogers Jr. is played by Ben Stone-Zelman. Playing the role of Mary Rogers is Riley Briggs, Brendan Reilly Harris makes his Goodspeed debut in the role of Jimmy Rogers. Nathan Horne plays Freddy Rogers.

The ensemble includes Michael Biren, Joining Mr. Biren are Aaron Burr, Sarah Fagan, Kaitlyn Frank, Brad Frenette, Emily Jeanne Phillips, Kelly Sheehan, Karilyn Ashley Surratt, Caitlin Wilayto and Borris York Two-time Tony Award-winner James Naughton is the voice of Ziegfeld.

The swings are Mallory Davis and Patrick Heffernan. Ella Briggs understudies the roles of Mary, Jimmy, and Freddy Rogers.

Scenic Design by Walt Spangler. Costume Design by Ilona Somogyi. Lighting Design by Rob Denton. Projection Design by Michael Clark. Sound Design by Jay Hilton. Orchestrations by Dan DeLange. Wig & Hair Design by Mark Adam Rampmeyer. Music Direction by Michael O'Flaherty.

Performances through June 21, 2018 at The Goodspeed in East Haddam, CT.

SNOW CHILD book by John Strand. Based on the novel by Eowyn Ivey. Music by Bob Banghart and Georgia Stitt. Lyrics by Georgia Stitt.

Directed by Molly Smith.

Music Supervisor and Orchestrations by Lynne Shankel.

Eowyn Ivey's debut novel The Snow Child, a finalist for the Pulitzer Prize, is reborn as a magical new musical featuring a score that combines Alaskan string-band traditions and contemporary musical theater. The 1920 Alaskan wilderness is a brutal place to try to save a marriage. Reeling from the loss of an unborn child, Mabel and Jack struggle to rebuild their lives even as the fissures between them continue to widen. But everything changes suddenly when they are visited by a wild, mysterious girl who embodies the dark woods that surround their cabin. In this beautiful and violent land, things are rarely as they appear, and what the snow child teaches them will ultimately transform them all.

Featuring Akex Alferov, Matt Bogart, Dorothy James, David Landstrom, Dan Manning, Calvin McCullough, Christiane Noll, Fina Strazza, and Natalie Toro.

The creatives include: Jose C. Simbulan (Associate Music Director) - Eric Wright (Puppetry Direction) - Todd Rosenthal (Set Designer) - Joseph P. Salasovich (Costume Designer) - Kimberly Purtell (Lighting Designer) - Roc Lee (Sound Designer) - Shawn Duan (Projection Designer) - Emily DeCola (Puppet Designer) - Lewis Shaw (Fight Director) - Jocelyn Clarke (Dramaturg) - Anita Maynard-Losh (Text Director) - Susan R. White (Stage Manager) - Trevor A. Riley.

Co-Production with Perseverance Theatre. Performances through May 20, 2018 at the Kreeger Theater of Arena Stage in Washington, DC.

MOOD MUSIC by Joe Penhall.

Directed by Roger Michell.

In a top London recording studio, a young songwriter, her producer, their lawyers and psychotherapists go to battle over who owns a hit song. "'I'm not saying he's a sociopath. I'm just saying you find a lot of damaged people are drawn to the music industry. Lack of empathy, raging narcissism, grandiose egocentricity is expected of them." A sly, wry exploration of the dark side of the music industry

Featuring Ben Chaplin as Bernard - Pip Carter as Ramsay - Kurt Egyiawan as Miles - Seána Kerslake as Cat Jemma Redgrave as Vanessa - and Neil Stuke as Seymour.

Set Designer Hildegard Bechtler - Dinah Collin Costume Designer - David Arnold Composer & Music Supervisor - Rick Fisher Lighting - John Leonard Sound - Jessica Ronane CDG Casting.

April 21 - June 16, 2018 at The Old Vic in London.

NINE NIGHT a new play by Natasha Gordon.

Directed by Roy Alexander Weise.

Family, food, music and mourning.
Gloria is gravely sick. When her time comes, the celebration begins; the traditional Jamaican Nine Night Wake. But for Gloria's children and grandchildren, marking her death with a party that lasts over a week is a test. Nine nights of music, food, sharing stories – and an endless parade of mourners.

Starring Cecilia Noble. Oliver Alvin-Wilson, Franc Ashman, and Rebekah Murrell.

Set design by Rajha Shakiry.

April 21 to May 26, 2018 at the National Theatre in London.


WHO'S WHERE




JASON ALEXANDER THE BROADWAY BOY Long before becoming world renowned as the iconic George Costanza on Seinfeld, Jason Alexander was a Tony Award-winning Broadway song-and-dance man. His concert with the New Jersey Symphony Orchestra brings a hilarious re-telling of his journey to and on the Broadway stage and features a program of great music from the theater along with comedy and audience interaction. It's a much-heralded event of music, laughter, and fun. Prelude Performance, one hour before concert an entertaining pre-concert set from Casual Harmony, Rutgers University's award winning all-male a cappella group. Sunday, April 15 at The State Theatre in New Brunswick, New Jersey.

THE TEXAS TENORS on stage in Symphony Hall in Springfield, MA for a performance Saturday, April 21.

JERRY SEINFELD telling funny stories during a two night gig at The Colosseum at Caesars Palace in Las Vegas, NV on Friday, April 20, and Saturday, April 21, 2018.

BRIAN WILSON'S PET SOUNDS 50th ANNIVERSARY WORLD TOUR kicks off his 128 show North American tour on April 18, 2018 in Colorado Springs, CO at Pikes Peak Center.

BRIAN SETZER AND STRAY CATS headline the Viva Las Vegas Rockabilly Weekend on April 21 in Las Vegas.

SHELBY LYNNE with a style ranging through country, blues, Southern soul, roots rock, Western swing, jazz, and adult contemporary pop, Shelby Lynne has something for everybody. She's on stage Friday, April 20, 2018 at Sunset Center in Carmel-by-the-Sea, CA.

DENVER'S 420 MILE HIGH FESTIVAL takes place April 20, 2018 at Civic Center Park in Denver. Headliners include Lil Wayne, Lil Jon, The Original Wailers, Inner Circle, Taylor Alexander and bluegrass band WhiteWater Ramble.


FINAL OVATION


MITZI SHORE owner of the important comedic launching pad, the Los Angeles Comedy Store, died Wednesday, April 11, 2018 after battling Parkinson's disease. She was 87.

It is Mitzi that is responsible for breaking comedic barriers. In the 70s she converted an upstairs section of The Comedy Store into the Belly Room: a 50-seat audience for which she exclusively booked female comedians, enabling them to enter an all boy's club arena.

In the 1990s, once female comics had become more established, Mitzi

continued to cross boundaries with her audience by creating specialty nights for Latino, gay and lesbian performers.

She is survived by her former husband, comedian Sammy Shore and their four children: Peter, Scott, actor Pauly and daughter Sandy.

ALEX BECKETT a Welsh actor who had been starring as Waitwell in the Donmar Warehouse's current production of The Way of the World, died suddenly on April 12, 2018. He was 35.

The Donmar Warehouse stated: "We are deeply shocked by the tragic loss of our dear friend and brilliant actor Alex Beckett, a much-loved member of The Way of the World company."

The theatre canceled performances of the William Congreve comedy for the remainder of the week "as a mark of respect" and to "give some time to the company, who all loved Alex as a fellow actor and a friend."

Beckett had been playing Waitwell in the restoration comedy by William Congreve, first performed in 1700. It opened to positive reviews, having been in previews since March 29. It is due to run until 26 May. 26m 2018,

The stage and film actor studied at the Royal Academy of Dramatic Arts. He appeared on stage in such productions as Much Ado About Nothing in the West End, Grimly Handsome at the Royal Court, the Young Vic's The Changeling, and Edward II at the National Theatre.






E-Book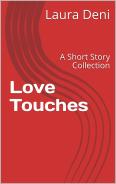 Soft back Book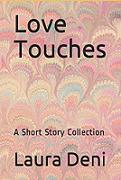 Next Column: April 22, 2018
Copyright: April 15, 2018 All Rights Reserved. Reviews, Interviews, Commentary, Photographs or Graphics from any Broadway To Vegas (TM) columns may not be published, broadcast, rewritten, utilized as leads, or used in any manner without permission, compensation and/or credit.
Link to Main Page
---
Laura Deni



For the snail mail address, please E-mail your request.
CLICK HERE FOR COMMENT SECTION