! >
Broadway To Vegas
  
  REVIEWS INTERVIEWS COMMENTARY NEWS

| | |
| --- | --- |
| | |
ADVOCACY DAY FOR MUSIC MAKERS - - JESUS CHRIST SUPERSTAR BREWS UP CONTROVERSY - - CAROL BURNETT AND JULIE ANDREWS CD A DELIGHT - - 2012 NAB OPENS IN LAS VEGAS - - HOWARD THEATRE GALA RE-OPENING - - BIG AND SMALL STARS CATE BLANCHETT - - THE 27th ANNUAL BISTRO AWARDS - - TOMMY TUNE AND THE AMERICAN TAP DANCE FOUNDATION - - DONATE . . . Scroll Down


Copyright: April 15, 2012
By: Laura Deni
CLICK HERE FOR COMMENT SECTION

JESUS CHRIST SUPERSTAR CONTROVERSY: SHOULD JESUS TURN WATER INTO COFFEE?


Tim Rice and Andrew Lloyd Webber at the opening last month of Jesus Christ Superstar on Broadway. As for the London revival, Rice calls the search for Jesus tasteless while Webber thinks the idea is brewed to perfection. Photo: Getty images.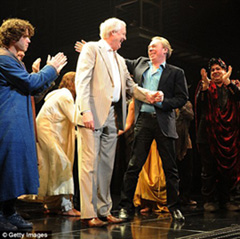 Never mind that old tale about Jesus turning water into wine. The people associated with a new British revival of Jesus Christ, Superstar know the money changers are in the coffee.

Now, the popular brew has brewed up quite a brouhaha.

It isn't whether one should have a cup of joe before the performance, or throw back an espresso during intermission, it's the sassy drip, drip, drip buzz as to whether Jesus will pause during The Crucifixion - the climatic song in Jesus Christ, Superstar - to take a final sip from the $475 Magnifica ESAM4200, a fully-automated "bean-to-cup" machine with integrated coffee bean grinder.

The coffee controversy concerns product placement whereby the new Jesus Christ will endorse the Magnifica bean-to-cup cappuccino coffee maker. Who will follow in the footsteps of baseball great turned Mr. Coffee machine huckster Joe DiMaggio has yet to be determined.

Superstar a talent hunt ITV television show in England is searching for the performer to play Jesus in an new West End production of Jesus Christ Superstar. Andrew Lloyd Webber heads the judging panel which also includes Jason Donovan and Spice Girl Mel C as judges. This show marks Lord Lloyd-Webber's debut for ITV after defecting from the BBC where he enjoyed a run of successful West End talent searches.



Joe DiMaggio brewed being the Mr. Coffee spokesman into a second career.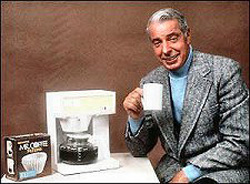 Sir Tim Rice, the hit musical's lyricist, has already called the show "tasteless" and "tacky" after warning that it would be "ill-advised to have people voting for who should be Jesus".

ITV requested brands provide products which will be demonstrated on camera by the singing finalists.

In an email exchange seen and first published by The Independent, ITV said it was "looking for a company to supply a new Saturday night prime-time programme with a coffee machine to be used by the talent".

According to the paper, "The offer was forwarded to the brand manager of De'Longhi, producers of high-end coffee machines. An account executive from Clarion Communications, De'Longhi's PR agency, replied the opportunity "sounds great!'"

She wrote: "The show is a talent show looking for the next Jesus Christ Superstar lead role with Andrew Lloyd Webber. They require two coffee machines to sit in the competitors' house kitchen (it can be a machine of our choice so we suggest providing a Magnifica), and in return De'Longhi get a credit on the website, which can include a blurb about the products, a logo and a link to the De'Longhi website."



The wisdom of Solomon may be needed to decide if Jesus should endorse The ESAM 4200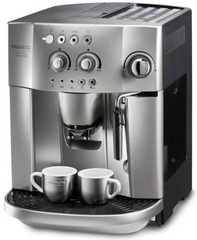 "The machines will be used for the "full length of filming which will be until the autumn". The De'Longhi brand manager agrees, writing: "Let's go ahead. I would suggest Magnifica too."

The coffee machine promotion doesn't drip down to the current Broadway revival, directed by Des McAnuff at the Neil Simon Theatre, where Paul Nolan portrays Jesus Christ. The Broadway cast generally guzzles a brew bought at a corner store.

Product placement has been a part of American television shows for decades, but the lucrative avenue is new to the British telly industry.

Rather than throwing the coffee peddlers from the temple steps, religious groups are devouring the beverage.

"What coffee is your church drinking?"

The White House announced they served Maxwell House at the White House Seder hosted by President and Mrs. Obama on April 6, 2012. Maxwell House not only makes coffee, the brewer publishes the Maxwell House Haggadah, a plain-language edition that has been in use for more than 70 years in America, and was the Seder book of choice for the White House.

Toomer's Coffee, headquartered in Auburn, Alabama is proud that "Cornerstone United Methodist Church was Toomer's Coffee very first commercial/wholesale customer in the Auburn/Opelika area. This relationship began back in 2004. Today we provide all of their coffee needs from day to day office coffee to their mid-week dinners and special events as well as their coffee service for Sunday mornings."

Following the Methodist aroma, the First Baptist Church of Opelika also bellied up to the Tommer's Coffee bar in 2004.

According to Toomers: "Today our relationship has grown to the point where we now supply all of the coffee for First Baptist Church. First Baptist serves over 1000 cups a week to their staff, congregation and visitors.

"Most recently First Baptist purchased a Bunn double station airport brewing system from Toomers Coffee Roasters making the process of serving Alabama's best locally roasted coffee easier and faster. Thank you First Baptist!"

Those who crave Starbucks can step over to a kiosk at Grace Capital Church in Pembroke, N.H.

"Starbucks has done what churches should have done a long time ago, and that's to become more people-friendly," the Rev. Peter Bonanno, senior pastor of Grace Capital Church told The Christian Science Monitor in an article published December 29, 2004. "It's not so much the coffee as the environment the coffee and the coffee bar create - a relaxed, relational, and fun place. We hope to create an environment that we believe is more biblical than [conventionally] religious."

Since opening the Starbucks kiosk the church saw their attendance double.





Broadway To Vegas is supported through advertising and donations. Priority consideration is given to interview suggestions, news, press releases, etc from paid supporters. However, no paid supporters control, alter, edit, or in any way manipulate the content of this site. Your donation is appreciated. We accept PAYPAL. Thank you for your interest.



ART AND ABOUT


CHENG YONG SOLO EXHIBITION

The Faded Landscape by Cheng Yong. Oil and acrylic on canvas.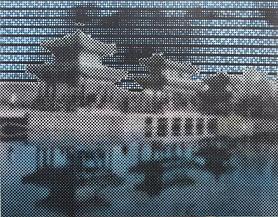 Cheng Yong's art is instantly recognizable due to its ground-breaking use of Braille script and raised points to realize conceptual ideas.

He was born in Jiangsu Province, China in 1961 and graduated from Nanjing Normal University.

Currently working and living in Shanghai and Nanjing, his works are visually phantasmagoric with their use of transparent and reflective materials, and have a stronger emphasis on the relationship between traditional culture and its mission, gun culture and the present era, as well as how to combine the manifestations and stumbling-blocks of contemporary culture.

At the same time his creations exude their own unique visual charisma.

His creative process frequently shows signs of alienation within an integral concept.

Media: oil, acrylic and mixed media painting and installation on canvas.

Exhibition Dates are from April 22 to June 17, 2012 with an Exhibition Reception taking place Sunday May 5, 2012, at the Imagine Gallery in Beijing, China.

MALTZ JUPITER THEATRE 10th ANNIVERSARY COSTUME RETROSPECTIVE Explore the amazing costume collections from award-winning shows including Amadeus, Evita, Guys and Dolls and Twelve Angry Men.

Free and open to the public. April 16-29 at The Gardens Mall in Palm Beach Garden, Florida.

REMNANTS: ARTISTS RESPOND TO THE CHINESE AMERICAN EXPERIENCE This year, the Year of the Dragon 2012, the Chinese Historical Society of America revitalizes its museum with an infusion of art. CHSA has reached out to its artistic community to create works that interpret and respond to the themes presented in its history galleries. The first of these art installations, Remnants: Artists Respond to the Chinese American Experience, includes five artists whose works focus on personal narrative, memory and family – concepts that characterize Chinese America. The exhibition, on view through December 15, 2012, features works by Nancy Hom, Michael Jang, Lenora Lee, Cynthia Tom, and Flo Oy Wong.

The centerpiece of Remnants is a site-specific installation of the set from the performance Passages by Lenora Lee Dance. A powerful portrayal of the journey endured by Lee's grandmother through Angel Island and into American life, Passages presents a memorable narrative through stunning visuals. Works by Nancy Hom, Cynthia Tom, and Flo Oy Wong further explore themes of family and remembrance using a range of artistic expression, bearing unique witness to Chinese American history.

Founded in 1963, CHSA is the oldest and largest organization in the country dedicated to the documentation, study, and presentation of Chinese American history. The Chinese Historical Society of America Museum in San Francisco has free admission the first Thursday of the month.


SWEET CHARITY


SECRET 7

Which artist drew which music sleeve is being kept Super Secret until the sale is over.
combines music and art for designers, all in aid of Teenage Cancer Trust.

Secret 7 is "a project which aims to rekindle some of the excitement for sleeve art in the digital era by exploring how a track would be interpreted by an array of brilliant - artists."

"There is something about vinyl that transcends every format that has followed in its path. An integral reason for this is that it's allure and functionality allows the listener to be absorbed by more than one of their senses."

This month the Idea Generation gallery in Shoreditch, London is exhibiting around 700 unique seven-inch sleeves inspired by tracks from The Cure, Florence + The Machine, Bombay Bicycle Club, CSS, DJ Shadow, Noah & The Whale and Ben Howard.

"The musicians dug out their pens, pencils and paints to visualise their song within a 7"x 7" square - hence the name; along with a crack team from the world of art, design and music."

Each host also challenged creatives from across the world to submit a design through the Talenthouse platform. Thousands were submitted and whittled down to join the exhibition.

The exhibition has an added air of mystery as no-one will know who designed each sleeve, or which of the seven tracks is housed inside.

On April 21, known as Record Store Day, each of these one-of-a-kind creations will go on sale - and only after purchase will the buyer find out who created their purchase.

Every penny profited from the sale of these exclusive vinyl records is going to Teenage Cancer Trust.

THE AMERICAN TAP DANCE FOUNDATION presents the Spring Gala 2012 at the Peter Norton Symphony Space – Leonard Nimoy Thalia, in New York City on Tuesday, April 24th.

Nine time Tony Award winner Tommy Tune will host the evening which will honor the Tap Dance Faculty of the organization. This benefit supports the Gregory Hines Youth Scholarship Fund.

The evening begins with a reception, and there will be a silent auction and a live auction and of course the show. See some of the best in tap dance and entertainment. Featuring guest appearances by Warren Craft, Les Femmes Plus, Michela Marino-Lerman, Jason Samuels Smith, Cartier Williams and other surprise guests. Choreography for the evening is being contributed by Guillem Alonso, Joshua Hilberman, Lisa LaTouche, and Margaret Morrison. Plus there will be performances by members of the Tap City Youth Ensemble, the Tap City Junior Ensemble, and ATDF Youth Program Students. The musicians will be: Robin Burdulis on percussion, Joe Fonda on bass, and Larry Ham on piano.

The American Tap Dance Foundation is a non-profit organization committed to establishing and legitimizing Tap Dance as a vital component of American Dance through creation, presentation, education and preservation.

2012 BROOKLYN ARTISTS BALL takes place on Wednesday, April 18 at the Martha A. and Robert S. Rubin Pavilion and Beaux-Arts Court.

Marisa Tomei is the honorary chair. Co-Chairs are Carla Shen and Nilani Trent.

The Honorees are: Elizabeth A. Sackler, Martha Rosler, Amy Sillman and Mickalene Thomas.

This year's Ball celebrates women artists and the fifth anniversary of the Elizabeth A. Sackler Center for Feminist Art.

Cocktails and Awards Presentation, featuring a new video installation by Nicole Cohen will be followed by dinner where guests will dine at table environments created especially for the evening by Brooklyn women artists: Natalie Frank, Chitra Ganesh, Kate Gilmore, Kimberley Hart, Malia Jensen, Fay Ku, Liz Magic Laser, Simone Leigh, Nicola López, Carmen McLeod, Sheila Pepe, Kenya (Robinson), Valeska Soares, Swoon, Janaina Tschäpe, and Saya Woolfalk.

All Ball attendees are invited to wear festive attire.

Proceeds from the Brooklyn Artists Ball benefit the Museum's education, exhibition, and outreach programs. Tickets start at $750, and tables seating ten guests start at $7,500.

15 MINUTES OF FAME is the title of this year's annual event, which is the Reading Public Museum's largest single-event fundraiser and is in conjunction with the museum's Andy Warhol exhibition which is on display through June 17, 2012.

"In the future, everyone will be world famous for 15 minutes" - Andy Warhol, 1975

What better way to throw a great event than in the spirit of quirky Andy Warhol with a twist of flashy Studio 54! Andy was known for his controversial art, famous quotes and party lifestyle. Studio 54 was known for its celebrity guests, risque behavior and velvet rope waiting lines. A perfect match.

Bask in an evening of entertainment while celebrating The Museum and our mission. Three floors of food, drinks, auctions, lounges, music, and dancing await at Club RPM.

Nadine and John Weidenhammer are the 2012 Honorary Gala Chairs.

Saturday, April 28, at the Reading Public Museum in Reading, PA.


THE MUSIC GOES ROUND AND ROUND
JULIE ANDREWS - CAROL BURNETT The CBS Television Specials: Live at Carnegie Hall/Live at Lincoln Center is a priceless double set CD - one of the rare recordings that come along not nearly often enough.

In this case, the not-to-be-forgotten, always to be cherish performances are captured in this release by Masterworks Broadway and will be available from all retailers on May 8, 2012.

Staged during the Golden Age of television, it was an unusual pairing and has an interesting background.

Julie & Carol Live was meant to give a boost to two performers who were somewhat known on Broadway but neither were household names.

Burnett had appeared on Broadway in Once Upon a Mattress and was making a name for herself on television as a regular on The Garry Moore Show. Andrews was known on Broadway for starring in The Boy Friend, My Fair Lady, and Camelot, although it was Robert Goulet and Richard Burton who made the national headlines.

CBS was initially resistant to fund a special live performance on primetime TV, coming from a location couch potatoes might deem too highbrow - Carnegie Hall.

Fortunately for everyone, the network gave a green light.

Julie and Carol at Carnegie Hall was taped on March 5, 1962, then edited for broadcast on June 11. The director was Joe Hamilton, whom Burnett would marry a year later.

The witty script, wonderfully attuned to the performers' gifts, was by Mike Nichols, in the brief period between his collaboration as a comedy performer with Elaine May and the beginning of his career as a director.

The music director for the special was Irwin Kostal, who the following year would conduct the score of Andrews's Oscar-winning film debut in Mary Poppins and, a year after, win an Oscar himself for The Sound of Music.

Andrews' exquisite soprano was expected but her comic timing surprised and impressed.

Burnett's full-throated musicality and no-holds-barred humor rocked the rafters.

Many of the songs are presented in either a give-and-take format or staging that incorporated sight gags. Don't let that discourage you from purchasing this CD.

Listening to this CD will make you wish you'd been in the audience, but never-the-less you'll thoroughly enjoy the audio version. A perfect example of what a real actor can do with their voice.

Much like the under appreciated radio performers of long ago, these two talented women make it seem easy to use their voices in a way that makes the listener feel they are there - even when they aren't.

The classic Big D with Julie and Carol in over-sized cowboy hats stopped the show when the duo gee-hawed it to a standing ovation.

The comedy duet You're So London, pokes jabs at Julie who delivers a gorgeous rendition of Oh Dear What Can the Matter Be.

Burnett proves she really does know how to sing in her sweetly powerful performance of Meantime. Their first show included a brash medley illustrating the history of musical theater in America since the early 20th century, from Madame Sherry to West Side Story.



Carol Burnett and Julie Andrews
Nearly a decade later in December of 1971, CBS staged a reunion at Lincoln Center's Philharmonic (now Avery Fisher) Hall for live broadcast.

Recorded after the Carnegie Hall engagement, Classy, Classical Show - is a response to what Burnett referred to as Julie "cutting up at Carnegie Hall." In the song each promises the other to behave and act like a lady.

Their professional lives were very different from their first outing. Andrews had become one of the biggest movie stars in the world, and Burnett was one of television's brightest stars with her dazzling, hour-long CBS comedy show on Saturday nights.

The two tease each other.

"What have you been doing with yourself all these years? . . . Are you still in the entertainment field?" inquires Andrews.

"I'm on television a lot," answers Burnett to which Andrews responds: "What a shame."

In turning the tables, Burnett asks what Andrews has been up to, and when reminded that right after their last special she was heading out to Hollywood to make The Sound of Music, Burnett inquired: "Did that thing ever come off?"

The Lincoln Center pairing included an even more ambitious and astonishing medley. Medley of the 60's packs into a mere 13 minutes 46 songs from the eventful era that had come and gone since the 1962 Carnegie Hall show, from The Beatles, Sonny and Cher, and Glen Campbell to Joni Mitchell, The Fifth Dimension, and Petula Clark. This virtuoso number caps off a night that also featured a hilarious musical-jealousy number Girls in the Band, and Andrews' beautiful rendition of He's Gone Away.

Julie and Carol at Carnegie Hall received the 1963 Emmy Award for Outstanding Program Achievement in the Field of Music. In listening to this CD you can understand why.

Track listing:

CD1
1 No Mozart Tonight
2 You're So London
3 Oh Dear What Can The Matter Be
4 From Russia: The Nausiev Ballet
5 Meantime
6 From Switzerland: The Pratt Family
7 History Of Musical Comedy (Medley)
8 From Texas: Big "D"

CD2
1 Opening
2 Our Classy, Classical Show
3 Girls In The Band
4 Madame Abernall's / I Could Have Danced All Night
5 He's Gone Away
6 Medley Of The 60's
7 Wait Till The Sun Shines Nellie
8 Finale


REBIRTH OF DC'S HOWARD THEATRE BRINGS OUT THE A LIST
Howard Theatre in Washington, DC. Photo by Tim Cooper for The Howard Theatre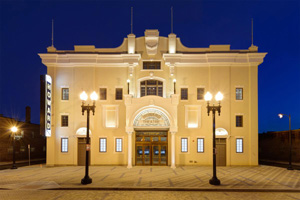 Interior of the Howard Theatre in Washington, DC. Photo by Tim Cooper for The Howard Theatre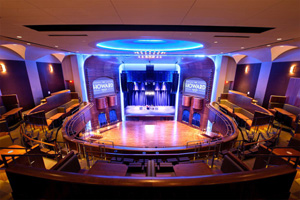 The 101th Anniversary Howard Theatre Grand Opening Gala and Benefit Concert, celebrated the completion of a $29 million, two-year renovation of the historic Washington, DC venue that has been left vacant for 30 years. The star studded gala took place Thursday, April 12, 2012 and was a rousing success.

The evening was a fundraiser to support the efforts to build the Howard Theatre Culture and Education Center which will include the museum, recording studio, listening library, classrooms and donor lounge. Co-emcee Bill Cosby, who is scheduled to perform April 28 at the Kennedy Center, joined in as Berry Gordy received the first Howard Theatre Living Legend Award.

The star-studded affair, co-hosted by Wanda Sykes, celebrated the music made popular at the landmark venue, between the 1930's and the 1970's.

World-renowned jazz pianist, writer and producer George Duke served as Music Director. The Benefit Concert featured Performances and Appearances by:

Smokey Robinson, Afro Blue, Raheem DeVaughn, Savion Glover, Dick Gregory, Lalah Hathaway, Jimmy Heath, Al Jarreau, LCB (Leonard, Coleman & Blunt), Les McCann, Frank McComb, Chrisette Michele, Keb Mo, Bobby Parker, Madeleine Peyroux, Robert Randolph, Dianne Reeves, Martha Reeves, Eric Roberson, Joe Sample, Donnie Simpson, Alice Smith, Leslie Uggams, Warren Wolf , and Frédéric Yonnet.



Bill Cosby served as co-host. Cosby was instrumental is convincing Blue Note Entertainment Group to take on operational duties.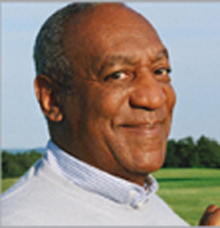 Before there was The Apollo, there was the legendary Howard Theatre, also known as The Theatre for the People - a source of pride and a symbol of the brilliance of American artistic accomplishment. With its rich history and continued significance, the landmark Howard Theatre, considered the crown jewel of African-American culture and achievement in Washington, DC is one of the most culturally significant institutions in American history.

The new Howard is a modern, high-tech performance space with HD video screens, an acoustic system and recording capabilities. It has supper club-style seating for 650 or standing room space for 1,100, making it a flexible venue to host a variety of concerts and events. It's finished with black walnut walls, oak floors and granite bars to accommodate full-service dining.

Celebrity chef Marcus Samuelsson of Harlem's Red Rooster and a winner of Top Chef Masters has created a menu for Southern-style dinners and a weekly gospel brunch on Sundays featuring the Harlem Gospel Choir.

The theater's new operators, the New York-based Blue Note Entertainment Group, the owners and operators of clubs and theaters around the world which include the Blue Note Jazz Club, B.B. King Blues Club and The Highline Ballroom in New York, said they took on Howard after encouragement from Bill Cosby and other entertainers who remember the theater's heyday.

"It's important for the city of D.C., but it's also important for the history of music to get the Howard back up," said Steven Bensusan, Blue Note's president.

The Howard, which is not affiliated with nearby Howard University, was added to the National Register of Historic Places in 1974 and was named an American Treasure as part of the Save America's Treasures program under President Bill Clinton.


FROM FAITH BASED TO ZOMBIE DRAMA NAB SPEAKS OUT IN LAS VEGAS
Betty White will be inducted into the NAB Broadcasting Hall of Fame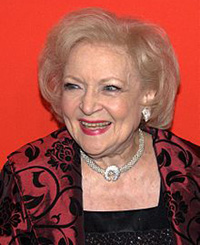 The National Association of Broadcasters - the world's largest event covering filmed entertainment and the development, management and delivery of content across all mediums - opened their annual get together on April 14 in Las Vegas. Headquartered at the Las Vegas Convention Center, this year's theme is Where Content Comes to Life.

More than 90,000 attendees, from 151 countries and 1,500 exhibitors, are expected to attend the closed to the public trade show and technical conferences, which runs through Thursday.

Actress Betty Whte, currently starring in Hot in Cleveland; TV and film icon Garry Marshall; and play-by-play announcer Bob Uecker will be inducted to the NAB Broadcasting Hall of Fame.

Golden Globe-winning actress Teri Hatcher will emcee the 2012 NAB Show Opening Session, on Monday, April 16. Hatcher currently stars as Susan Mayer on the ABC comedy-drama series Desperate Housewives.

The NAB Show Opening Session features remarks by Meredith Local Media Group President and NAB Joint Board Chairman Paul Karpowicz and the State of the Broadcast Industry Address by NAB President and CEO Gordon Smith.

The E.W. Scripps Company President and CEO Rich Boehne will receive the NAB Distinguished Service Award on behalf of the company. Stephen Dubner, co-author of the international bestseller Freakonomics and SuperFreakonomics, will deliver the NAB Show's opening keynote at the session.

The Creative Masters Series include sessions on: The Walking Dead: Creating a Thinking Person's Zombie Drama; The Hunger Games, The Brave New World of Filmmaking with Digital Technologies and Producing Live Event TV with ABC.

There is a Cloud Computing Conference, a Faith and Film Summit and a Disruptive Media Conference with sessions on Cashing in on Social Engagement and Pay TV on Any Device.

One of the 15 Info Sessions is called Compassion in Media which is really about targeting programming for the faith based media. Simon Swart of Twentieth Century Fox Home entertainment is the headliner.

He is billed as: "Swart has harnessed his passion of the film and media business to bring positive, family-friendly stories to the mainstream market. Under Swart's leadership, the division has created a successful multi -faceted distribution business, including targeted programming for the faith based audience. Recently, Swart has been instrumental in bringing commercial and critical successes including Amish Grace, The Chronicles of Narnia: Voyage of the Dawn Treader, Like Dandelion Dust, and The 5th Quarter to homes across the country. Swart will share his observations on the creative and practical challenges of distributing films for mainstream distribution in the dynamically evolving media landscape of today."

Federal Communications Commission Chairman Julius Genachowski will address a session on regulatory issues, as will commissioners Robert McDowell and Mignon Clyburn.

The major after parties are being held at LAVO/TAO Nightclub at the Venetian Hotel where it is advised that; "All guests of LAVO/TAO Nightclub Las Vegas must be 21 years or older with valid proof of age and follow the TAO Group Dress Code: NO shorts, sneakers, flip flops, t-shirts or hats will be permitted; slacks/jeans, collared shirt and closed toe dress shoes for gentlemen are required. LAVO/TAO Nightclubs cannot admit patrons if the facility is at an admission hold due to fire code capacity. All entry is at doorman discretion."


ADVOCACY DAY FOR MUSIC MAKERS
Six-time Grammy winner Buddy Guy Photo by: Jay West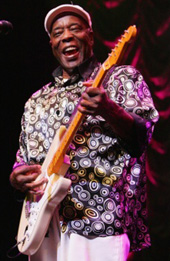 The Recording Academy will present Grammys on the Hill - taking place in Washington, D.C on April 26.

The night before, at the Liaison Capitol Hill Hotel, The Recording Academy will present Grammy on the Hill Awards. Often referred to as Washington's most interesting mix of music and politics, the event which will be hosted by NBC News correspondent Luke Russert, will honor U.S. Representative Howard Berman (D-Calif.) and seven-time Grammy-winning singer/songwriter/producer John Mayer for their commitment to improving the working environment for the nation's music community.

Folk/rock artist Donovan, six-time Grammy winner Buddy Guy, Cheap Trick guitarist Rick Nielsen, and Secretary of the Department of Health and Human Services Kathleen Sebelius are among the special guests.

Also present will be Recording Academy Chair Emeritus and five-time Grammy winner Jimmy Jam, Recording Academy President/CEO Neil Portnow and songwriter Monty Powell (Lady Antebellum, Martina McBride and Keith Urban), plus musical surprises.

They will help recognize the achievements of Berman and Mayer as well as a Grammy Foundation Signature School that has demonstrated excellence in music education.



Kathleen Sebelius, secretary of the Department of Health and Human Services. Photo by: Paul Morigi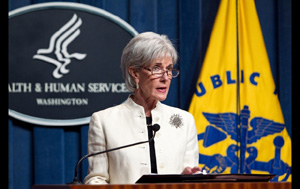 The Grammys on the Hill events include not only the awards' ceremony on April 25 but the music community's only annual advocacy day on Capitol Hill on Thursday, April 26, at which hundreds of music professionals from across the country will visit with legislators to advance pro-music policies that improve the environment for music and its makers.

"Advocating for the protection of music makers' rights is an essential part of the work we do at The Academy, and Grammys on the Hill is an excellent opportunity to recognize leaders and influencers who work on this mission, while inviting our members to utilize their voice," said Recording Academy President/CEO Neil Portnow."

Congressman Howard Berman has represented California's 28th Congressional District in the United States House of Representatives for 15 terms. He serves as ranking member on the House Foreign Affairs Committee as well as on the House Judiciary Committee and has participated in a number of Recording Academy programs.

"A champion of intellectual property rights, Berman "has led efforts to protect the rights of artists and songwriters throughout his career. Most recently, he played a leadership role in ensuring artist-broadcaster negotiations would lead to a performance right for artists, and has championed numerous antipiracy bills. His deep understanding of the role intellectual property plays in creating jobs, promoting trade, and elevating the nation's cultural life has made him a leader in Congress."


SPREADING THE WORD


TONY ROBERTS AND RICHARD BENJAMIN will co-star in a benefit reading of Neil Simon's famed comedy The Sunshine Boys April 22 at Luna Stage in West Orange, NJ.

James Glossman will direct the cast which will also include Ami Brabson, Alexander Glossman, Paul Murphy, Michael Pollard, Max Shulman and Angeline-Rose Troy.

Roberts is a Tony Award winner and Benjamin starred in the film of The Sunshine Boys and led the original national tour of Barefoot in the Park.

Luna Stage was founded in 1992 by Jane Mandel, Artistic Director, and became an Equity Theater in 1995. The facility features a 99-seat black box theatre, a 40-seat studio theatre, a rehearsal studio, art gallery and administrative offices.

AN EVENING WITH CHAZ BONO takes place April 16 at Florida International University.

Bono, a transgender advocate and author, will speak to the FIU community about his experiences making the transition from female to male.

Bono chronicled his journey in his 2011 book, Transition: The Story of How I Became a Man. Bono will share stories about gaining acceptance from his family. He also will address a range of LGBTQ issues, including marriage equality, the portrayal of gays and lesbians in the media and issues related to the coming out process.

On Tuesday, April 17, he takes part in a moderated interview and a Q&A at Marshall Student Center, USF, Tampa, Florida. Wednesday, April 18, finds the child of Sonny & Cher speaking at the Campus Memorial Auditorium in Indianapolis, Indiana.

BLACK CULTURAL TRAFFIC AND THE BLACK ARTS MOVEMENT a conversation and lecture with Harry J. Elam, Jr., Professor of Drama, Stanford University. A dessert reception will be served. Free and open to the public - no reservations required.

Presented by The University of Minnesota and Penumbra Theatre as part of their Reshaping the Black Image on the American Stage: Penumbra's Legacy and Influence series. Moderated by Dominic Taylor, Associate Artistic Director - New Play Development at Penumbra Theatre and Associate Professor at the University of Minnesota.

Thursday, April 19 at the In-Flux Auditorium, Regis Center for Art, University of Minnesota West Bank in Minneapolis, MN.

FROST/NIXON will be recorded for radio by L.A. Theatre Works April 19-22.

How did British talk-show host David Frost elicit the apology the rest of the world was waiting to hear from former President Richard Nixon?

L.A. Theatre Works records Peter Morgan's Tony-nominated dramatization of the disgraced president's interviews with Frost. Over a one week period, the former president's desperate attempt to withstand a de facto trial of his legacy degenerates into a personal struggle with his inner demons.

Written by Peter Morgan and directed by Bart DeLorenzo, the radio recording stars Leo Marks as Bob Zelnick - James Marsters as David Frost - Cerris Morgan-Moyer as Caroline Cushing - Jonathan Nichols as Jack Brennan and Manolo Sanchez - Jonathan Silverman as Jim Reston - Andre Sogliuzzo as Mike Wallace; Swifty Lazar and others - Nick Toren as John Birt; and Tom Virtue as Richard Nixon .

April 19-22 at the James Bridges Theater at the UCLA School of Theater, Film and Television. All performances will be recorded to air on L.A. Theatre Works' syndicated radio theater series, which broadcasts weekly on public radio stations nationwide.


OTHER PEOPLE'S MONEY


THE LION KING is now King of Broadway having toppled The Phantom of the Opera as the highest-grossing Broadway show in history. The Associated Press first reported the news, which has The Lion King with a $853,846,062 cumulative gross, while Phantom comes is just below it at $853,122,847.

It all has to do with the size of the theater and the ticket prices, rather than the quality of the productions. If you have the opportunity, see both shows.

Still going strong, Andrew Lloyd Webber's The Phantom of the Opera opened January 1988 at the Majestic Theatre. The Lion King's achievement, according to the AP, is based on the Minskoff Theatre's larger seating capacity - 1,677 compared to the 1,605-seat Majestic - and higher top ticket prices. The Disney musical first opened at the New Amsterdam Theatre, which seats 1,801.

By anybody's count, both productions have permitted their investors to laugh all the way to the bank while offering long term employment to a lot of performers.

Phantom still leads in performance count - over 10,000 on Broadway so far. The musical has also taken in over $5.6 billion internationally.

The Lion King, which is the sixth-longest running Broadway show, has grossed a $4.8 billion dollar international figure.

THE 9th CIRCUIT COURT OF APPEALS IN SAN FRANCISCO issued a ruling Thursday, April 12, that throws out a congressional statute prohibiting public radio and television stations from accepting political advertisements.


GET WELL SOON TO . . . .


ELAINE STRITCH the 87-year-old Tony and Emmy-winning actress, who has dropped out of her upcoming gig at The RRazz Room in San Francisco May 23-June 10, due to illness.

Fellow Tony winner Barbara Cook, who is currently starring at Feinstein's, will perform during two of the three weeks of Stritch's planned run.

This won't be the first time Cook has replaced Stritch. In June 2010 it was announced that Cook would take over for Stritch, performing that August at Mahaiwe's Performing Arts Center after Stritch accepted a role in the Broadway revival of A Little Night Music.

Stritch may be best known to audiences for her performance of The Ladies Who Lunch in Stephen Sondheim's 1970 musical Company, her Tony Award award-winning 2001 one-woman show Elaine Stritch at Liberty, and, more recently, for her role as Jack Donaghy's mother Colleen on NBC's 30 Rock, for which she received an Emmy Award in 2007.

ROBIN GIBB is in a coma in a London hospital after having contracted pneumonia, it was announced April 14, 2012 on his website.

The 62-year-old Bee Gee star has been battling colon and liver cancer.

His wife Dwina, brother Barry and his three children Robin-John, Spencer and Melissa, from a previous marriage to Molly Hullis, are at his bedside as reports circulate that Gibb only has days to live.

On April 11, he wasn't able to attend the London premiere of his first classical work because of the pneumonia, his son said at the time.

The singer was to have performed a new song, Don't Cry Alone, at The Titanic Requiem concert at The Royal Albert Hall in London. ( See Broadway To Vegas column of April 1, 2012 ).

Robin composed the symphonic piece with his son, Robin-John Gibb. Instead, Robin-John told the crowd his father was still in the hospital and added: "He sends all his love. We are all praying for him and hoping he has a speedy recovery."



THE 27th ANNUAL BISTRO AWARDS will take place on Monday, April 23rd at the Gotham Comedy Club in New York City.

The evening will be hosted by comedian and actor Jim David. Produced by Sherry Eaker, with direction by Sara Louise Lazarus, and musical direction by Lenny Babbish, the show features performances from several of this year's Bistro-winning artists.

The evening's festivities include a Champagne reception for the Bistro recipients and Premium Ticket holders, followed by the awards presentation and show.

The Bistro Awards gala, which celebrates outstanding achievement in New York cabaret and jazz, will present special awards to the legendary singer, actress and comedienne Kaye Ballard with the Bob Harrington Lifetime Achievement Award, the Grammy and Tony Award-winning singer/songwriter and actress Dee Dee Bridgewater with the Ongoing Artistry in Jazz award, and the renowned jazz trumpeter and cornetist Warren Vache with the Ogoing Excellence as a Jazz Instrumentalist award. The evening will also recognize 22 other artists and shows.



BIG AND SMALL (GROSS UND KLEIN) by Botho Strauss with a new English text by Martin Crimp. Directed by Benedict Andrews.

The London run of Sydney Theatre Company's production was co-commissioned by the Barbican and is presented as part of the London 2012 Festival.

The Sydney Theatre Company's co-artistic director Cate Blanchett stars as Lotte. Blanchett recently won Best Actress at the Sydney Theatre Awards for her performance in this part.

In addition to Blanchett, the cast includes Lynette Curran, Anita Hegh, Belinda McClory, Josh McConville, Robert Menzies, Katrina Milosevic, Yalin Ozucelik, Richard Piper, Richard Pyros, Sophie Ross, Chris Ryan, Christopher Stollery and Martin Vaughan.

Billed as a "delicately surreal play."

"Whisking us down a rabbit hole and into a wonderland-like world, Big and Small transports us to a hotel dining room where Lotte sits alone.

"Courageously optimistic and perpetually disappointed, Lotte is in constant search for human connection. Following a break-up with her husband, Lotte finds herself a stranger to her own society and embarks on a quest for belonging. At each stage in her journey she has unusual encounters with different people - strangers and acquaintances, family members, an old friend, but in this comedy of tragic solitude, reality itself keeps changing and Lotte becomes increasingly alienated from a culture she struggles to recognize. Like Carroll's Alice, sometimes Lotte is too big for her surroundings and sometimes too small to be noticed within them."

A Sydney Theatre Company production, co-commissioned by the Barbican, London and London 2012 Festival using funds from the National Lottery through Arts Council England, Ruhrfestspiele Recklinghausen, Théâtre de la Ville Paris and Wiener Festwochen. Officially opened April 14 with a run through April 29, at the Barbican in London. A post show talk takes place April 18.

MAME Music and Lyrics by Jerry Herman. Book by Jerome Lawrence and Robert E. Lee. Based on the novel by Patrick Dennis and the play Auntie Mame by Lawrence and Lee.

Directed by Ray Roderick. Choreographed by Vince Pesce.

Come along for the madcap adventures of Auntie Mame and her adoring nephew. Surrounded by an eccentric cast of characters, she celebrates the Roaring 20s, overcomes tragedy and sails through life without missing a fad or a dance step. Jerry Herman's delightful score is packed with favorites Bosom Buddies, We Need a Little Christmas and more. Brimming with optimism and zest, Mame will keep you laughing while warming your heart!

Starring Louise Pitre as Mame.

Eli Baker as Young Patrick - James Beaman as Mr. Woolsey - Judy Blazer as Vera Charles - Paul Carlin as Babcock - Charles Hagerty a Patrick - James Lloyd Reynolds as Beau - Lucas Schultz as Peter - James Seol as Ito - Kirsten Wyatt as Gooch - Erin Denman as Sally - Alan Gillespire as Ralph Devine - Beau Landry as Gregor - Denise Lute as Mother Burnside - Eric Jon Mahlum as Uncle Jeff/Mr. Upson - Mary Jo McConnell as Madame Branislowski/Cousin Fan/Mrs. Upson - Kim Sava as Pegeen - With Peter Leskowicz, Kellyn Uhl, Kit Treece, Melissa Ann Steadman and John T. Wolfe. Brittany Bohn and Nick Nerio are the Swings.

Performances at Goodspeed Opera House in East Haddam, CT April 20-July 1, 2012.

GODSPELL welcomes Corbin Bleu to the Broadway cast as Jesus beginning April 17 at the Circle in the Square Theatre. He replaces the revival's original star Hunter Parrish, who ends his run in the Stephen Schwartz musical today, April 15.

Bleu, 23, is known for playing hoops-happy Chad Danforth Disney's High School Musical movie franchise.

MAGIC/BIRD by Eric Simonson. Directed by Thomas Kail.

The basketball themed play tells the story of the rivalry and off-court relationship between two of basketball's greatest players - Larry Bird and Earvin "Magic" Johnson.

Featuring Kevin Daniels (Magic Johnson), Tug Coker (Larry Bird), Deirdre O'Connell (Dinah Bird/Patricia Moore/Shelly/ Haley/Georgia Bird), Peter Scolari (Pat Riley/Red Auerbach/Jerry Buss/Tom/Bob Woolf), Francois Battiste (Willy/Bryant Gumbel/Jon Lennox/Byron Scott/Ron Baxter) and Robert Manning Jr. (Henry Alvarado/Cedric Maxwell/Norm Nixon/Frank/Michael Cooper/Jeff).

Sets by David Korins; costumes by Paul Tazewell; lighting by Howell Binkley; media design by Jeff Sugg; sound by Nevin Steinberg; hair and wig design by Charles G. LaPointe; dialect coach, Stephen Gabis; technical supervisor.

At the Longacre Theater in New York City.


WHO'S WHERE


STEPPIN' OUT WITH BEN VEREEN is a one man show with a unique blend of artistry and a tribute to Broadway, Frank Sinatra, and Sammy Davis, Jr. featuring hit songs like Defying Gravity, My Way, Mr. Bojangles, and Life is Just a Bowl of Cherries. April 20 - April 22 at the Bristol Riverside Theatre in Bristol, Pennsylvania.

ELVIS COSTELLO on stage Monday, April 16 at Humphrey's Concerts by the Bay in San Diego. On Tuesday he's in the spotlight at The Wiltern in Los Angeles. Thursday finds him at Casino Rama in Rama, ON and on Saturday the tour stops at Caesars Windsor in Windsor, Ontario Canada.

VAN HALEN in the spotlight Monday, April 16, at the Veterans Memorial Arena in Jacksonville, FL. On Thursday the show is at the Philips Arena in Atlanta. Saturday finds the show at the Coliseum Complex in Greensboro, NC.

BRUCE SPRINGSTEEN AND THE E STREET BAND playing their hits at Times Union Center in Albany, NY on Monday, April 16. Tuesday's show is at the Quicken Loans Arena in Cleveland, OH.

STRAIGHT NO CHASER takes to the stage Tuesday, April 17 at the Adler Theatre in Davenport, IA. On Thursday they perform at the Stranahan Theater in Toledo, OH. Friday's show is at the Dow Event Center in Saginaw, MI. On Saturday the tour stops at the Braden Auditorium in Normal, IL. Next Sunday, April 22, they can be enjoyed at the Four Rivers Center in Paducah, KY.

DEBBIE REYNOLDS appears April 22 at the Marin Civic Center in Rafael, CA.

NICKELBACK perform Thursday, April 19, at Madison Square Garden in NYC. On Saturday the show is at the Bell Centre in Montreal, QC. Next Sunday, April 22, the tour stops at the Air Canada Centre in Toronto, ON.

ESPERANZA SPALDING sings Wednesday, April 18, at the UB Center for the Arts in Buffalo, NY. On Thursday the show is at the Cuyahoga Community College in Cleveland. Saturday she performs at Webster Hall in New York City. next Sunday, April 22, the show is at the Orpheum Theatre in Boston.

FLORENCE AND THE MACHINE perform at Boulevard Poolat The Cosmopolitan in Las Vegas on Saturday, April 21.

CLINT HOLMES has opened a three week gig at Bobby Short's old stomping grounds - The Cafe Carlyle in NYC. This Thing Called Love, a mix of love songs by Cole Porter and Paul Simon, with the exception of Monday nights plays through April 28. On Mondays it's Woody Allen & The Eddy Davis New Orleans Jazz Band.


FINAL OVATION


ANDREW LOVE famed sax player died April 12, 2012 at his home in Memphis, TN. He was 70.

His death comes just two months after he and his longtime Memphis Horns partner, Wayne Jackson, were awarded a Grammy for lifetime achievement.

Love who suffered from Alzheimer's, was unable to attend the event. He is survived by his wife and two children.

Neil Portnow President/CEO of The Recording Academy issued the following statement:

"Recording Academy Lifetime Achievement Award recipient Andrew Love, was a celebrated tenor saxophone player and prominent member of The Memphis Horns. As arguably the most famous horn section of all time, the Memphis Horns were a vital part of the Stax Records and Southern soul sound, and they played with such major artists as Aretha Franklin, Elvis Presley, Otis Redding, and many more, injecting a shot of Memphis soul into hundreds of recordings during their 40-year career. Our deepest sympathies extend to Love's family, friends, and the larger music community. His musical impact will live on for generations to come. "








Next Column: April 22, 2012
Copyright: April 15, 2012. All Rights Reserved. Reviews, Interviews, Commentary, Photographs or Graphics from any Broadway To Vegas (TM) columns may not be published, broadcast, rewritten, utilized as leads, or used in any manner without permission, compensation and/or credit.
Link to Main Page
---
Laura Deni



For the snail mail address, please E-mail your request.
CLICK HERE FOR COMMENT SECTION