! >
Broadway To Vegas
  
 SHOW REVIEWS CELEBRITY INTERVIEWS GOSSIP NEWS

| | |
| --- | --- |
| | |
CHRISTOPHER PLUMMER AND BRIAN DENNEHY IN INHERIT THE WIND - - PROPHECY FEATURING KATHLEEN CHALFANT - - INGE FESTIVAL HONORS JERRY BOCK AND SHLEDON HARNICK - - REMASTERED INTO THE WOODS CD - - LEE ROY REAMS REPLACES DAVID HASSELHOFF IN THE PRODUCERS IN LAS VEGAS - - COMICAL TRAGEDY OF MR. PUNCH - - A MARIONETTE MACBETH - - EILEEN FULTON AT FEINSTEIN'S - - DONATE . . . Scroll Down


Copyright: April 15, 2007
By: Laura Deni
CLICK HERE FOR COMMENT SECTION
MARIONETTES AND MASKS
Macbeth marionette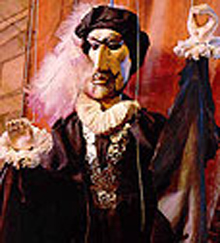 Something delightfully wicked has come this way in an international collaboration of direction and design.

Marionettes and masks.

In New York City it's a marionette Macbeth and in Los Angeles masks, puppets and multimedia projections meld in the staging of The Tragical Comedy or Comical Tragedy of Mr. Punch.

On Tuesday, April 17, the Italian Cultural Institution in New York City will hold a Macbeth press conference, featuring Claudio Angelini, director of the Italian Cultural Institute, Carlo Colla III, Eugenio Monti Colla, Piero Corbella of the Colla Marionette Company and representatives from the New Victory Theater. The purpose is to tantalize - hoping to pull the strings of ticket buyers.

Last month Chicago hosted the premier of Macbeth with American actors giving voice to the marionettes. The second venue for the Matrionette Colla Company will be in New York at the New Victory Theater - billed as New York first and only theatre for kids and families. Performances are April 19-29.

With a full cast of three-foot-tall marionettes, designed by master Italian craftsmen and manipulated by expert puppeteers, battle scenes will be filled with armies of horses and soldiers, fog and bats. The witches' cauldron will steam and Banquo's ghost will ooze blood. The puppets will be voiced by a commanding cast of CST actors, seated in full view of the audience.

This isn't child's play.



Female Macbeth marionette in wardrobe room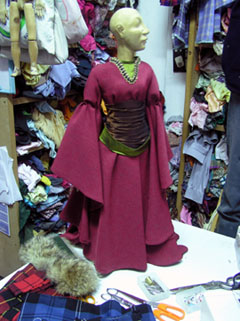 With the biceps of bodybuilders - arm strength needed to manipulate the strings of puppets weighing up to 17 pounds fully clothed. The 10 puppet masters are shoulder to shoulder, above the stage, managing 9,900 feet of wire attached to each joint of about 250 handcrafted marionettes - including an entire army that descends upon Dunsinane at the finale. Horses walk across the scenes. A flock of birds in the distance delights the audience.

The show features seven actors from the CSC giving voice to 20 different characters. Monti Colla is the superb puppetry director. With effective original music from Fabio Vacchi and colorful sets from Carlo Colla.

Puppeteers Carlo Colla and Sons boast more than thirty years of national and international activity in marionette theater. Their productions range from opera to ballet, historical and popular romance, fairy tales, zarzuela and popular dance.

The Colla company is managed by the Grupporiani Association, which not only stages puppet shows but works to promote figure theater through exhibits, seminars, publications, and courses, as well as restoration of traditional materials.

The founder of the Carlo Colla and Sons Company was Giuseppe Colla, born in Milan in 1805. The Colla family had a small business in Milan, but at a certain point, due to political unrest in the city, they lost the business and had to leave Milan and set out traveling. To support the family in their wanderings, they began to put on shows for paying audiences with the little marionette theatre that Giovanbattista Colla, the father of Giuseppe, had created to entertain his children, friends and relatives in evening get-togethers back in Milan.

On the death of Giovanbattista in 1861, the marionettes and other material for the theatre were divided among his three sons, Antonio, Giovanni and Carlo, who each started his own company.

From Giovanni's company grew The Marionettes of Gianni and Cosetta Colla, still in existence today, and Carlo's theatre grew into the Marionette Company Carlo Colla and Sons.

The history of how marionettes got their name dates back to the Middle Ages, when these string-animated figures would portray Bible stories in churches. Marionette is the French word for "little Mary," a reference to the Virgin Mary who was portrayed in many of the performances. Later, these puppets were used more for comic relief at carnivals and street fairs. Over time, marionette puppets were used all around the world both as teaching tools as well as for entertainment. By the 18th century, marionettes were a very popular style of performing art and were used in many well-known plays and musicals of the day.

In Los Angeles the Rogue Artists Ensemble is about to stage the world premiere adaptation of The Tragical Comedy or Comical Tragedy of Mr. Punch, the 1995 graphic novel by best-selling author Neil Gaiman and internationally acclaimed artist Dave McKean. Mr. Punch opens at Theatre/Theater on April 27 and continues through May 27. A puppet-themed art gallery with work from local artists and an antique puppet display sponsored by the Conservatory of Puppetry Arts and the Los Angeles Puppet Guild are included free with admission.

Don't confuse these puppets with your sock variety.

Original, with masks, life-size puppets and surreal, fantasy video images.

Mr. Punch is a dark fable where the innocence of childhood and the pain of adulthood collide in the oft-fragmented recesses of memory, blurring the line between what is a puppet show and what is real life. Sent to stay with his grandfather at the old man's failing seaside arcade, a young boy encounters a sinister Punch and Judy man with a mysterious past. Trapped in a world of ghost trains, mermaid shows and storytellers, the boy sees and hears dark dealings that will haunt him for life.

"Audience members will feel as though they've opened up the graphic novel and wound up trapped deep inside," says Rogue Artistic Director Sean T. Cawelti, who also directs. "Through the use of uniquely beautiful and distinctive masks, puppets and projected media, Mr. Punch creates true Rogue Hyper-theatrical magic.

Not for small children, "this production is told through the eyes of 'the Boy', our central character, we explore the twisted nature of memory, the cruelty of adults, and the beauty of simple kindness."



Scene 1 from Mr. Punch
Rogue Artists Ensemble differs from other local theater companies primarily because it's run by a collective of artists and designers. The ensemble collaborates with outside companies and other artists to create "Hyper-theater," an innovative hybrid of theater traditions, puppetry and digital media that cultivates a unique audience experience.

Bringing Mr. Punch to life on stage is a design team that includes Rogue ensemble members Joyce Hutter (Puppet Design), Pat Rubio (Mask Design), Kerry Hennessy (Costume Design), Patrick Heyn (Video Design), Mel Domingo (Lighting Design), Nate Hodges (Choreography), Ben Phelps (Original Music Score), and special guest collaborators Joel Daavid (Scenic Design) and Brian White (Illustration and Video Design).

The cast includes Tom Ashworth, Sterling Beaumon, Eric Fagundes, Leslie Gray, Dana Kelly, Dalton O'Dell, Lucas Salazar, Nina Silver, Miles Taber and Cari Turley.

A life long puppeteer and creative force, designer/director Sean T. Cawelti serves as artistic director for Rogue Artists Ensemble. Cawelti has designed puppets and masks for Cornerstone Theatre Company, International City Theater, The Rude Guerrilla Theater, Opera Pacific, NYU and many others. A graduate of UC Irvine, where he received his BA in Drama with honors in Stage Direction, Cawelti studied puppetry at Tisch School of the Arts at NYU. He is the recipient of a Puppeteers of America 2003 National Festival scholarship.

Celebrating National Day of Puppetry on April 28, the Rogue Artists Ensemble and Theatre/Theater will offer free, kid-friendly puppetry workshops as well as a kid-friendly version of Mr. Punch in conjunction with the LA Puppet Guild and Conservatory of Puppetry Arts (COPA). The Conservatory of Puppetry Arts is dedicated to promote, to preserve and to advance the international art of puppetry.


THE MUSIC GOES ROUND AND ROUND


INTO THE WOODS by songwriter Stephen Sondheim and librettist/director James Lapine. The Original Broadway Cast Recording, newly remastered with three bonus tracks - Giant In The Sky featuring John Cameron Mitchell, Back To The Palace sung by Kim Crosby and Boom Crunch performed by Maureen Moore.

The musical stars Bernadette Peters, Joanna Gleason, Chip Zien, Tom Aldredge and Robert Westenberg. This CD includes new liner notes by producer/writer Richard Jay-Alexander.

Into the Woods both re-tells as well as invents stories combining fairytale characters - Cinderella, Little Red Riding Hood, Rapunzel, and others - who co-mingle in interrelated adventures.

Despite the childhood theme Into The Woods is meant for adults.

Recipient of the 1987 Tony for Best Score, the complex plot is a perfect match for Sondheim's ability to compose. Bernedette Peters deserves a special place in Sondheim's heart and mind. This isn't the first time she has sung both powerful and poignant note placements the way the composer intended. Her ability to both rap and navigate Lavine's sometimes tongue-twisting lyrics is impressive.

This is the show that gave us No More, No One Is Alone, and Children Will Listen. The marvelous Joanna Gleason won a Tony for Best Actress. The show opened on Broadway on November 5, 1987, and ran 764 performances before closing on September 3, 1989 garnering the distinction of becoming Sondheim's most popular work in 25 years.

The Theater Orchestra conducted by Paul Gemignani included; Concert mistress Marilyn Reynolds, Gloria Agostini-Harp, Karl Bargen-Viola, John Beal-Bass, John Campo-Bassoon, Laura Corcos-Violin, Eileen Folson-Cello, Lowell Hershey-Trumpet, Jean Ingraham-Violin, John Moses-Clarinet, Les Scott-Flute/ Piccolo, Adrienne Wilcox-Percussion, Wilmer Wise-Trumpet, Paul Ford-Keyboards, Maxine Roach-Viola, Scott Frankel-Keyboards, Richard Hagen-Horn, Robert Ayers-Percussion.

Technical Credits: Didier C. Deutsch-Reissue Producer. Paul Goodman-Engineer. Matthew Kelly-Tape Research. Frank Rodriguez-Engineering. Jay David Saks-Producer. Darcy Proper-Reissue Producer. Anthony Salvatore-Engineer. Roxanne Slimak-Art Direction. Glenn Korman-Tape Research. Karl E. Held-producer.

Released by Masterworks Broadway as one of four separate CDs of the greatest Stephen Sondheim musicals. The others are Sweeney Todd, Sunday In The Park With George and Merrily We Roll Along. ( See Broadway To Vegas column of April 1, 2007 )


CELEBRATING SHAKESPEARE'S BIRTHDAY
As You Like It starring Elizabeth Bergner and Laurence Olivier. Despite their name power, the film did not receive favorable reviews, even though Ms. Bergner had appeared as Rosalind "more than 600 times on the Continent". Maybe the green tights were a turn-off.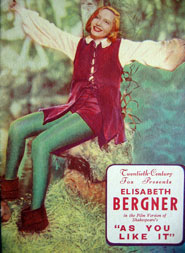 The Globe Theatre in London will be celebrating Shakespeare's Birthday this year with two days of free events. On Sunday, April 22, everyone is invited to join in a Venetian style masked procession from Southwark Cathedral to the Globe. Prizes awarded for those wearing the best masks. Presents during the rest of the day include music, dance, workshops, the chance to tread the boards on the world famous Globe stage, Italian food and wines, and lots of games for all the family.

On Monday, April 23, watch the white walls of the theatre turn into silver screens as a series of unique silent film adaptations of Shakespeare's work are projected onto the Globe. Films will have live accompaniment by Laura Rossi and the Fourth Dimension String Quartet.

Shakespeare's Birthday is part of the Mayor of London's celebrations for St George's Day 2007.

Put on your imaginative thinking cap. What if Macbeth were a New York gangster? What if Othello played jazz piano in London or high-school basketball in the Deep South? The Because Films Inspire (BFI) on Southbank presents 12 of the best Shakespeare genre adaptations, from the classic sci-fi adventure of Forbidden Planet to Macbeth re-imagined as a wild-eyed samurai in Kurosawa's masterpiece, Throne of Blood.

Showings until April 29.


BROADWAY STARS HONOR JERRY BLOCK AND SHELDON HARNICK - CELEBRATION IS IN KANSAS
Jerry Bock and Sheldon Harnick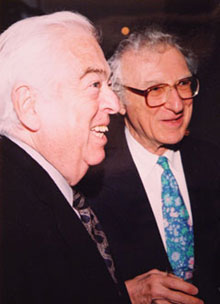 For a quarter century, a Kansas town of 10,000 has hosted America's most renowned playwrights at the annual William Inge Theatre Festival in Independence, Kansas. Arthur Miller, Neil Simon, August Wilson, Stephen Sondheim and more writers have all traveled to "Indy," along with New York and Hollywood performers. In 2007, from April 25-28, the Inge Festival honors Jerry Bock and Sheldon Harnick, co-creators of Fiddler on the Roof and many more beloved musicals. It is an amazing concentration of talent in a most unlikely place.

Some of the professional performing artists also attending:

Tony winner Michele Pawk. Elizabeth Wilson who was inducted into the Theater Hall of Fame this year and appeared in the original stage and film productions of Inge's Picnic.

Diane Sutherland whose Broadway appearances include The Light in the Piazza, She Loves Me, 1776 and the original company of Cats.

Veteran stage actor Ken Ruta —long associated with San Diego's Old Globe and San Francisco's ACT.

Expected guests include; Paul Baker, Gigi Bolt, Jackson Bryer, Katherine Chase Bryer, Shelia Callaghan, Marcia Cebulska, Jeff Church, Robyn Cohen, Barbra Dana, Laura Dekkers, David Ellenstein, Robert l. Freedman, Sarah Girard, Don Hill, Jeffrey Eric Jenkins, Kaitlin Hopkins, Jean Kauffman, Cynthia Levin, Dominic Orlando, Mary Beth Peil, Theresa Rebeck, Blake Robbins, JT Rogers, Alan Safier, Jeffrey Silverman, Dan Sullivan, Daniel Tatar, Ralph Voss, Deborah Grace Winer, Walter Willison, Will Willoughby and Luke Yankee.

The festival takes place April 25-28, 2007 at the William Inge Theatre at Independence Community College. The festival is named for the late Pulitzer Prize and Oscar-winning writer William Inge, who was a native of that southeast Kansas town.

"We are thrilled to honor the enduring works of Jerry Bock and Sheldon Harnick and showcase not only their most famous musicals but all their amazing contributions to the literature of musical theater," said Inge Center Artistic director Peter Ellenstein.

Bock and Harnick will receive the William Inge Theatre Festival Distinguished Achievement in the American Theatre Award. Great American playwrights such as Arthur Miller, August Wilson, Neil Simon, and Stephen Sondheim are among previous honorees saluted at the Inge Festival.

The four-day festival features professional performances. Wednesday April 25 is Beautiful, Beautiful, World, a revue of Bock and Harnick songs. It is developed by Robert L. Freedman, Paul Baker, Kaitlin Hopkins and Peter Ellenstein. The performers are Sarah Girard, Jean Kauffman, Alan Safier, Daniel Tatar, and Laura Dekkers. Kaitlin Hopkins is director.

A concert reading of the play Madagascar, by JT Rogers will be staged on Thursday evening. In the cast are Robyn Cohen, Mary Beth Peil, Ken Ruta, and Blake Robbins. David Ellenstein directs. The presentation of Otis Guernsey New Voices in the American Theatre Award to JT Rogers follows.

Friday evening features a gala dinner with the special guest artists and silent auction featuring prized theatre memorabilia. Highlights include the presentation of the Jerome Lawrence Award, for contribution to the Inge Festival and theater nationwide, to theater scholar Jackson Bryer.

The Saturday evening finale is titled To Life! A Tribute to Jerry Bock and Sheldon Harnick. Numerous professional performers join in celebrating their work. Deborah Grace Winer is writing and Peter Ellenstein is producer/co-creator.

In 1956, Bock and Harnick began their celebrated collaboration that yielded five scores in seven years: The Body Beautiful, Fiorello! - winner of Broadway's Triple Crown - The Tony Award, The New York Critics' Circle Award and The Pulitzer Prize in Drama - Tenderloin, She Loves Me the nine Tony award winning Fiddler on the Roof, The Apple Tree and The Rothschilds.



Broadway To Vegas is supported through advertising and donations. Priority consideration is given to interview suggestions, news, press releases, etc from paid supporters. However, no paid supporters control, alter, edit, or in any way manipulate the content of this site. Your donation is appreciated. We accept PAYPAL. Thank you for your interest.


SPREADING THE WORD


A STRANGE AND SEPARATE PEOPLE by Jon Marans. Part of the New Play Reading series presented at the Westport Country Playhouse.

A young Orthodox Jewish wife and mother is unexpectedly caught up in a love triangle between her husband and her husband's new love interest. The play reveals the challenges she now faces in her life, faith and place in a new and different world.

Monday, April 23 at the Westport Country Playhouse in Westport, CT.

PROPHECY FEATURING KATHLEEN CHALFANT who starred in Wit and Angels in America, performs in a reading of Karen Malpede's new play Prophecy, in which history, myth and memory erupt inside a marriage. Prophecy uses humor and compassion to explore the impact of war on the lives of complex, well-intentioned people.

In addition to Chalfant the cast features: George Bartenieff, Najla Said, Jake Robards and Michael Perlistein. Author Karen Malpede directs this staged reading. on Monday, April 23 at the Steinhardt Building in New York City.



INHERIT THE WIND written by Jerome Lawrence and Robert E. Lee starring Tony award winners Christopher Plummer, who returned to the Great White Way to play the role of Henry Drummond, opposite Brian Dennehy playing the role of Matthew Harrison Brady.

Those fortunate enough to see this limited run mounting will be overjoyed that Plummer agreed to step back onto the boards. He is awesome.

Tony Award winner Doug Hughes directs a cast which includes - in addition to Plummer and Dennehy; Byron Jennings, Denis O'Hare, Terry Beaver, Steve Brady, Anne Bowles, Bill Buell, Bill Christ, Carson Church, Conor Donovan, Lanny Flaherty, Kit Flanagan, Beth Fowler, Sherman Howard, Katie Klaus, Maggie Lacey, Jordan Lage, Mary Kate Law, Philip LeStrange, Kevin Loomis, David M. Lutken, Charlotte Maier, Matthew Nardozzi, Randall Newsome, Jay Patterson, Pippa Pearthree, Scott Sowers, Amanda Sprecher, Erik Steele, Jeff Steitzer, Henry Stram, Benjamin Walker and Andrew Weems.

The courtroom drama explores the case of a school teacher who runs afoul of the law when he introduces evolution to his science class.

Based on the Scopes Monkey Trial, which took place in 1925, Inherit the Wind premiered in 1955 and deals with two lawyers who are at odds over the right of a teacher to teach his students Charles Darwin's Theory of Evolution.

Santo Loquasto designed both sets and costumes.

Officially opened April 12 with performances through July 8 at the Lyceum Theatre in New York City.

As the play Inherit the Wind returns to Broadway, a panel of religious and secular speakers discuss the conflicts between evolution and creationism that infused the Scopes "Monkey" trial and continues to influence American culture in - From the Stage to the Front Page: The Resonance of Inherit the Wind. Panelists include author Rabbi David Nelson and members of the Broadway production's creative team. Monday, April 23, at the Steinhardt Building in New York City.

THE PRODUCERS currently playing in Las Vegas, will welcome Broadway veteran Lee Roy Reams into the cast. Reams will replace David Hasselhoff who is stepping out of the high heels he wears in the role of producer Roger De Bris. Reams dons the Chrysler building gown on May 7. Bill Nolte will also come on board, in the part of playwright Franz Liebkind. Both Reams and Nolte join the Las Vegas cast from the Broadway production.

THIS PIECE OF EARTH the Irish Premiere of this heartbreaking love story set in Ballycastle, Co Antrim, during the devastating Famine of the 1800s. John and Maeve struggle to survive, and in their struggle is revealed the redemptive power of love. This subject is rarely tackled on stage and it is sure to resonate with audiences across Northern Ireland. Written by Richard Dormer, This Piece of Earth is a vitally important play dealing with one of the great injustices in modern history - The Great Famine. Presented by Ransom Productions which tackles events in their own unique way using language, poetry and physical theatre to capture the story.

Old Museum Arts Centre is delighted to announce a series of exclusive after show discussions to accompany the run of This Piece of Earth. Wednesday, April 18: Queen's University academic and eminent Samuel Beckett scholar Anne McMullan will be holding a discussion after the show based on Beckett and the famine, referencing the play.
Thursday, April 19: Writer Richard Dormer will be on hand after the show to chat to members of the audience about the play and writing for the stage.
Friday, April 20: Members of the audience will have the opportunity to meet with members of the cast for an informal post show chat.

Performances Wednesday April 18 - Saturday, April 18 at the Old Museum Arts Centre in Belfast, Ireland.

SINGIN' IN THE RAIN Based on the MGM Film with Original Choreography by Gene Kelly and Stanley Donen. Screenplay by Betty Comden and Adolph Green. Songs by Nacio Herb Brown and Arthur Freed. Directed by Ray Roderick. Choreographed by Rick Conant.

Based on the classic MGM film, this sunny musical will delight all ages when the spotlight is thrust on Hollywood in its heyday - dashing leading men, glamorous starlets, and plenty of romance on and off the screen. You'll be dazzled and delighted by one of the most loved musicals of all time with such unforgettable songs as Good Morning, Make 'Em Laugh, and Singin' in the Rain. And yes, there will be rain! April 20-July 1 at the Goodspeed Opera House in East Haddam, CT.

EDWARD SCISSORHANDS a magical new adaptation by Matthew Bourne of the classic Tim Burton motion picture. A treat for the whole family, this touching and witty gothic fairytale tells the story of a boy created by an eccentric inventor.

With only scissors for hands, Edward must find his place in a strange new suburban world where the well-meaning community struggles to see past his appearance to the innocence and gentleness within.

This musical without words is a must-see event you won't want to miss! Broadway To Vegas totally enjoyed the Los Angeles performance.

See it now in Denver at The Buell Theatre for one week only, April 18-22.

THE END OF THE AFFAIR based on the 1951 best-selling novel by Graham Greene, with an operatic treatment featuring music by Jack Heggie and a libretto by Heather McDonald.

On a rainy night the writer Maurice Bendrix encounters Henry Miles, husband of his former lover, Sarah. Maurice is anguished and obsessed with discovering why Sarah abruptly ended their affair eighteen months earlier.

Director Kristine McIntyre helms the production which stars soprano Emily Pulley, baritones Keith Phares, and Robert Orth and mezzo-soprano Joyce Castle.

April 21-29 at the Kansas City Opera. Kansas City, MO.

IF WE ARE WOMEN a family comedy/drama by Joanna McClelland Glass. Winner of the 1994 Governor General's Award for Literary Merit.

Directed by Rita Spannbauer.

Jessica is mourning the very recent death of her artist-lover, Martin. Her illiterate mother (a farm wife from the Canadian prairie) and her intellectual American ex-mother-in-law have come to a Connecticut beach house to help her deal with the loss.

Meanwhile, Jessica's teenage daughter Polly has everyone worried when she doesn't return home after a school dance.

On the main stage April 20 - May 5, at the Alumanae Theatre Company in Toronto.

OVER THE TAVERN One of the biggest grass-roots successes in American regional theater of the last few years, Over the Tavern is a semi-autobiographical play and the first in a trilogy written by Tom Dudzick.

A nostalgic play about the Pazinski family who live over the tavern they own in a Polish Catholic neighborhood in Buffalo, NY, during the 1950's.

This award-winning play looks back to a time of innocence, youth and discovery. Ellen and Chet Pazinski are trying to maintain a bit of normalcy in their boisterous household as they watch their son, Rudy, an inquisitive, wisecracking 12-year-old, lock horns with his Catholic schoolteacher, an elderly no-nonsense nun, Sister Clarissa.

When Rudy starts to ponder life's big questions and decides to shop around the world's other 1300 religions, Sister Clarissa is thrown into a fit over the boy's salvation. She shares her concerns with Rudy's family in a parent-teacher conference for the record books.

The production features Steve Shaffer as Chet Pazinski, the saloon-keeping dad; Seri Johnson as Ellen, the stay-at-home mom; Dylan Frederick and Mac Rasmus alternate in the role of 12-year-old Rudy; Athur Noble and Todd Hayen play older brother Eddie; Christina Vinkemeier and Olivia Cada play the self-conscious older sister, Annie; and Adam Brausen and Travis Westgor play the part of younger brother, Georgie. Mary Seibel returns to the Old Log Theater, where she began her career over fifty years ago, to play the part of the nun, Sister Clarissa, a role she has done at the Mercury and Northlight Theaters in Chicago. The production is directed by Tom Stolz.

Sets by Jon C. Stolz.

Area premiere at The Old Log Theater, Minnesota's oldest professional theater. Performances through May 27th.

FOUR NEW 15-MINUTE MUSICALS will be presented as a partnership with The York Theatre Company and The University of California Irvine's New York Satellite Program. The show will be held April 18 on the York Stage, the Theatre at St. Peter's Church, New York City.

Four writing teams have been engaged to write four original mini-musicals specifically for the thirty-two students in the Program. The teams include Tom Kenaston (Composer/Lyricist) and Tom Paitson Kelly (Librettist/Lyricist), Robby Stamper (Composer) and Arianna Rose (Lyricist), Jim Colleran (Composer/Lyricist/Librettist), and Miriam H. Daly (Composer/Lyricist/Librettist). Tammy Holder is Musical Director and York Theatre's Associate Artistic Director, Brian Blythe, directs.

University of California, Irvine's New York Satellite Program in Music Theatre, now in its 26th season, is a full-time, full-credit program that runs for four weeks within UCI's undergraduate Spring curriculum, featuring daily classes and workshops with a faculty comprised of Broadway and off-Broadway directors, musical directors, choreographers, casting directors, agents, actors, singers and dancers.

Students live in Manhattan apartments and enjoy nightly and weekend opportunities to see plays, musicals, dance concerts, museums, and everything that New York has to offer. Past performance workshop directors have included Broadway and off-Broadway notables Uta Hagen, Anne Reinking, Thommie Walsh, Baayork Lee, Randy Skinner, Nicole Fosse, Jenn Colella, James Calleri, Kyle Gonyea, Maribeth Griffith, Jamibeth Margolis, Jenn Foote, Patti Wilcox, Rick Spaans, Tammy Holder, Brian Blythe, Michael Kubala and Josh Bergasse. This partnership with UCI is in line with York's mission of being a birthplace for new musicals, providing support for creators of new musical theatre, showcasing new musical theatre talent and providing students with opportunities for hands-on theatre education. York is the only theater in New York City – and one of the very few in the world that is dedicated to this mission developing and producing new musicals and preserving neglected, notable shows from the past.

THINKING OF YOU by Peter Hicks.

Alabama Shakespeare Festival is predicting a bright future for this new comedy. In this telepathic tale, Len has been set up on a blind date with Junie. What does he think of her? Well, Junie knows immediately because she can read minds! With every uncensored thought and wayward glance, Len and Junie rollick through an evening of romantic antics they will never forget.

Directed by Nancy Rominger. The cast includes Julie Jesneck, Diana Van Fossen, John Hayden, Dan Schultz, Rodney Clark and Alison Frederick.

Costumes by Bill Black. Lighting by Reid G. Johnson.

Friday, April 20 to Sunday, May 20 on the Festival Stage of the Alabama Shakespeare Festival in Montgomery, AL.

LEGENDS! a comedy by Tony Award-winning author, James Kirkwood, centers on two somewhat desperate and waning movie stars named Sylvia (played by Joan Collins) and Leatrice (played by Linda Evans).

Both actresses are courted by an unscrupulous young producer to star together in a Broadway show, despite the fact that they have hated each other for decades. He convinces both ladies to go along by misleading them into believing that they will be starring in the show with Paul Newman.

This hilarious set-up provides the background for the full-blown comic confrontation between these two divas and the surprising and hilarious resolution, played to the hilt by the two stars that the world will know as "rivals to the death" from the internationally acclaimed television series Dynasty. April 17-22 at the Orpheum Theatre in Memphis, TN.

THE DISHWASHERS

Jared Michael Delaney and Bill Van Horn.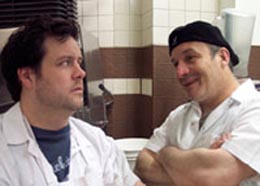 By Morris Panych. Starring Jared Michael Delaney and professional actor and former professional dishwasher Bill Van Horn.

Let laughter 'wash' over you in this black comedy.

Next time you go to an upscale restaurant, take a look at the dishes before you eat! Morris Panych's latest black comedy is a penetrating story about the people who clean up after us all. A dishwasher's work is never done! Our man Dressler is lord of the basement and his newest employee, Emmett, is there to serve. Or is he? Our just desserts become a battle of wits in this turf war where two men struggle to find their place at the table. Deliciously literate, often funny and existentially cleansing tale of life as the common man. A basement with dirty dishes is a terrible place to waste.

April 17 – May 6 at The Walnut Street Theater in Philadelphia.

KISS OF THE SPIDER WOMAN by Manuel Puig, translation by Allan Baker. Starring Will Keen in the role of Molina and Rupert Evans playing Valentin.

An intricate and powerful portrayal of two men who are forced to share a cell in a Latin American jail. One is a young Marxist rebel punished for his ideals, the other a romantic fantasist condemned for his sexuality. Through the glamorous world of the movies, an unlikely relationship is formed that offers both men the hope of survival.

Kiss of the Spider Woman is designed by Ben Stones, with lighting by Hartley TA Kemp and sound by John Leonard.

Previews begin April 19 at the Donmar in London.

ALL ABOUT US a new Kander and Ebb musical. Book by Joseph Stein. Music & Lyrics by John Kander & Fred Ebb. Directed by Gabriel Barre. Based on Thornton Wilder's Pulitzer Prize-winning play The Skin of Our Teeth.

You will relate to the Antrobus family stress as they deal with disruptive children, a seductive maid, and even - a woolly mammoth! Exploring the meaning of family, the value of imagination and the little things in life worth cherishing, All About Us, a musical adaptation of Thornton Wilder's The Skin of Our Teeth, passionately reflects an optimistic view of life's miracles – the quintessential story of humanity and survival.

The production stars Tony winners Shuler Hensley as Mr. Antrobus, Cady Huffman as Sabina the maid. and the legendary Eartha Kitt as Esmeralda the Fortune Teller.

Other cast members include Eric Michael Gillett and Drew Taylor, as the Wooley Mammoths, Tony Freeman as Stage Manager, David Standish as Hologram Boy and the ensemble members Michael-Leon Wooley, Michael Thomas Holmes, J. Elaine Marcos, Daniel Marcus, Rachelle Rak, Frank Vlastnick and Sally Ann Tumas.

Christopher Gattelli Choreographer. Set design by James Youmans. Ken Billington is Lighting Designer. Costume designs by Ann Hould-Ward. Brian Ronan serves as Sound Designer. Patrick Vaccariello is the Musical Director.

All About Us, which is already wooing the New York scene, opened the Westport Playhouse's 2007 season on April 10 and will run to April 28th. Westport Country Playhouse in Westport, CT.

110 IN THE SHADE a revival of the musical by Harvey Schmidt, Tom Jones and N. Richard Nash.

Starring four-time Tony Award winner Audra McDonald and two-time Tony winner John Cullum ( See Broadway To Vegas column of August 8, 2004 ) along with Steve Kazee. Lonny Price directs the cast which also includes Chris Butler,Carla Duren, Christopher Innvar, Bobby Steggert, Elisa Van Duyne, Colleen Fitzpatrick, Valisia Lekae Little, Darius Nichols, Mamie Parris, Devin Richards, Michael Scott, Will Swenson, Matt Wall and Betsy Wolfe.

In this famous story, the mercurial Starbuck (Kazee) promises rain for a drought-stricken town and passion for the stalwart but resigned Lizzie (McDonald). Cullum plays the role of patriarch H. C. Curry. Dan Knechtges provides choreography, and Paul Gemignani serves as musical director. Orchestrations are by Jonathan Tunick. The design team features Santo Loquasto's sets and costumes, Christopher Akerlind in charge of lighting and Dan Moses Schreier is sound designer.

Presented by the Roundabout Theatre Company, at Studio 54 in NYC. Previews are underway with an official opening set for May 9 for a limited run at through July 15.


| | | |
| --- | --- | --- |
| | | |
WHO'S WHERE


FREE BIG BAND JAM! is the only jazz festival in America by kids, to kids, for kids, from kids. The 3rd annual event features the Collegiate Jazz Jam!, several D.C.-area university ensembles, and the International Jazz Jam! hosting six EU member countries Austria, Lithuania, The Netherlands, France, Norway and Czech and Poland in a uniquely multicultural festival component. Master classes taught by members of the Count Basie Orchestra, and U.S. Army Blues, US Airmen of Note and The Navy Commodores.

Conceived to bring the best in big band jazz to our nation's capital through the presence of youth and jazz education. BIG BAND JAM! was developed to educate the students of Washington, D.C. about America's unique jazz heritage. Presented by Blues Alley Jazz Society April 20-29.

EILEEN FULTON the infamous Lisa on As The World Turns brings her singing act to Feinstein's at Loews Regency in NYC. Fulton got her start on Broadway. At one point, Fulton worked mornings at As The World Turns, afternoons in matinee presentations of Who's Afraid of Virginia Woolf? on Broadway, and evenings in the Off Broadway musical The Fantasticks. Enjoy her cabaret act April 22, 23, 28 and 29th.

CHARLES MINGUS 85TH BIRTHDAY CELEBRATION with the Mingus Orchestra, Mingus Big Band & Mingus Dynasty featuring Craig Handy, Jaleel Shaw, Ronnie Cuber, Ku-umba Frank Lacy, Conrad Herwig, Boris Kozlov, Alex Sipiagin, Kenny Rampton, Johnathan Blake, Orrin Evans, Abraham Burton, and many more! Tue-Sun, Apr 17-22 at Dizzy's Club Coca Cola Jazz at Lincoln Center, NYC.

GWEN STEFANI performs Saturday, April 21, at the Palm Hotel in Las Vegas.

CHRISTINA AGUILERA stars at the Bradley Center in Milwaukee on Friday, April 20. The following night she can be enjoyed at the Allstate Arena in Rosemont, IL.

ART GARFUNKEL performs Saturday, April 21, at Ovens Auditorium in Charlotte, NC.

THE NEVILLE BROTHERS opens a two-night stand Thursday, April 19, at L'Auberge du Lac Hotel & Casino in Lake Charles, LA.

JOHN PIZZARELLI in the spotlight Tuesday, April 17 at The Shedd in Eugene, OR. On Saturday the show is at the Majestic Theater in Gettysburg, PA.

BLIND BOYS OF ALABAMA entertain Saturday, April 21, at Zewtopia in Mobile, AL.

NORAH JONES sings her hits Tuesday, April 17, at the Providence Performing Arts Center in Providence, RI. On Wednesday she is on stage at Madison Square Garden in NYC. Friday the show is at the Tower Theatre in Upper Darby, PA and on Saturday she can be enjoyed at the Borgata Hotel in Atlantic City.

CHRIS BOTTI performs Wednesday, April 18, at West Virginia University in Morgantown, WV. On Thursday the show is at the Warner Theatre in Washington, DC. Friday finds him at the Ferguson Arts Center in Newport News, VA. On Saturday he's on stage at the State Theater at Playhouse Square in Cleveland.

BILLY JOEL in the spotlight, Tuesday, April 17, at the Times-Union Center in Albany, NY. Friday finds him at the Air Canada Centre in Toronto, Ontario.

LARRY GATLIN AND THE GATLIN BROTHERS in the spotlight Tuesday, April 17 at Packard Music Hall in Warren, Ohio.

DIANA ROSS is a busy lady. She is center stage on Monday, April 16 at the Palace of Auburn Hills in Auburn Hills, MI. On Thursday she is in Texas for the remainder of the week, starring at the Nokia Theatre in Grand Prairie, Texas. Friday the show is at Dodge Arena in Hidalgo. Saturday she is in the spotlight at the Beaumont Civic Center in Beaumont, TX. She performs next Sunday, April 22, at the Paragon Casino in Marksville, LA.

HUEY LEWIS AND THE NEWS entertain Friday, April 20 at the Pala Casino in Pala, CA. Next Sunday they perform at Sandia Resort in Albuquerque, NM.

PAULA POUNDSTONE on stage Friday, April 20, at the John Lyman Arts Centre in New Haven, CT.

RED HOT CHILI PEPPERS open a three-night stand at the Acer Arena in Sydney, Australia on Monday, April 16.

KEITH URBAN is performing in Germany this week. On Thursday, April 19, he performs at Tonhalle in Munich. Saturday finds him at E-Werk in Cologne and next Sunday, April 22, he's on stage at Grosse Freiheit 36 in Hamburg.

JOHNNY MATHIS crooning his hits Friday, April 20, at the New Jersey Performing Arts Center in Newark and on Sunday, April 22, he'll be on stage at Lehman Center for the Arts in Bronx, NY.

MARIA MULDAUR on stage April 21 at JJ's Blues in San Jose, CA.

DEBBIE REYNOLDS who turned 75 on April 1st, brings her talent and delightful wit to the Hilton Hotel in Atlantic City April 15-18.




FINAL OVATION


ROSCOE LEE BROWNE

Roscoe Lee Browne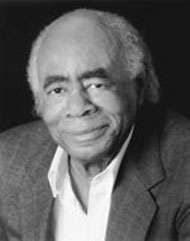 a Tony nominated actor died of cancer early Wednesday, April 11, at Cedars-Sinai Medical Center in Los Angeles. after a long battle with cancer. He was 81.

He made his Broadway debut as The Narrator in a Broadway production of The Ballad of the Sad Cafe, a play by Edward Albee from a novella by Carson McCullers. In reviewing the production the New York Times also ran a front page story about the advancements of blacks in the theater, pointing out that Brown's understudy was white.

He won an Obie Award in 1965 for his role as the deceitful, mutinous slave Babu in the off-Broadway production of Benito Cereno.

In 1966 he wrote and made his directorial stage debut with A Hand is On the Gate: An Evening of Negro Poetry and Folk Music starring Cicely Tyson, James Earl Jones and Moses Gunn.

Browne portrayed the soothsayer and Pindarus in Julius Caesar, directed by Joseph Papp for New York City's first Shakespeare Festival Theater. In 1992, Browne returned to Broadway in Two Trains Running, by August Wilson. It won the Tony for best play and brought Browne a Tony nomination for best featured actor.

In addition to winning an Emmy in 1986 for a guest role as Professor Foster on The Cosby Show, Browne graduated from historically black Lincoln University in Pennsylvania, He undertook postgraduate work at Middlebury College in Vermont, Columbia University in New York City and the University of Florence in Italy. Later he returned to Lincoln University where he taught comparative literature and French. He also was a track star, winning the 880-yard run in the 1952 Millrose Games.

BARRY NELSON the Tony nominated actor, died on April 7 while traveling in Bucks County, PA. Cause of his died has not yet been announced. He was 89.

Nelson entered the Army during World War II and went on the road with other actors performing the wartime play Winged Victory, which played 212 performances on Broadway. The show was later made into a movie starring Red Buttons, George Reeves and Nelson. Winged Victory is also part of a remastered CD - a Decca Broadway Original Cast Album of This Is The Army, Call Me Mister and Winged Victory

A prolific film and television actor, Nelson also appeared on Broadway in Seascape, Cactus Flower and Mary, Mary. He was awarded a Tony nomination in 1978 for his role in The Act, which also starred Liza Minnelli.

Nelson is survived by his second wife, Nansi Nelson. He did not have any children from either marriage. Funeral arrangements were pending.

DON HO who spent two decades appearing in Las Vegas on a regular basis, died Saturday April 14. He was 76.

Known for his signature tune Tiny Bubbles in December, 2006 the Hawaiian entertainer had undergone a new heart treatment in Thailand that hasn't been approved in the United States. The procedure involved taking multiplying stem cells from his blood and injecting them into his heart in hopes of strengthening it.

Ho had entertained tourists in Hawaii for more than four decades and hosted The Don Ho Show on ABC in 1976-77.

He was performing twice-a-week shows at the Ohana Waikiki Beachcomber hotel in Waikiki when he entered the hospital last September to have a new pacemaker installed.

Next Column: April 22, 2007
Copyright: April 15, 2007. All Rights Reserved. Reviews, Interviews, Commentary, Photographs or Graphics from any Broadway To Vegas (TM) columns may not be published, broadcast, rewritten, utilized as leads, or used in any manner without permission, compensation and/or credit.
Link to Main Page
---
Laura Deni


CLICK HERE FOR COMMENT SECTION