! >
Broadway To Vegas
  
  REVIEWS INTERVIEWS COMMENTARY NEWS

| | |
| --- | --- |
| | |
ALAN CUMMING CD STRUCK REVIEWED - - A GRAND NIGHT GALA - - NAB HONORS ALAN ALDA AND STIRLING K. BROWN AND EVERYTHING FUTURISTIC - - ACTOR GEOFFREY RUSH WINS LAWSUIT - - FREE GIN FOR LIFE - - FROM CAMELOT TO KENT STATE: POP ART, 1960-75 - - WORKS & PROCESS AT THE GUGGENHEIM - - THE PLOUGH AND THE STARS - - DONATE . . . Scroll Down





Copyright: April 14, 2019
By: Laura Deni
CLICK HERE FOR COMMENT SECTION


ALAN CUMMING AS FAILED ROCKER FLOWERS FLIES TOWARDS LIGHTNING IN STRUCK


Cumming is an unusual chameleon of a multi-talent who has the rare ability to be accepted by a wide cross section of fans. Whether he's in a suit introducing a PBS show or doing a splendid job acting on a network series - or in his bare skin augmented by leather performing his cabaret act - or starring in Struck, Cumming is a force of talent.

Broadway Record has released a 12 number world premiere recording of Struck, a truly unusual premise and plot-line, permitting Cumming to perhaps - simply enjoy the part.

Cumming plays Flowers, a faded, beat-up, haggard rock star. Years after his last hit record and massive world tours (with his now broken up band Ultra Violence) Struck is the story of this weathered man's journey to reclaim the stardom and success he once had. While mindlessly scrolling for satisfaction, Flowers stumbled upon an article about a postal worker who was struck by lightning. The lightning strike turned this once non-musical postman into a brilliant classical pianist. Viola! Flowers has found his path to to reignite his career."

Helping Flowers on his journey are his loyal assistant Chico who builds him fantastical wearable machines which transport him towards lightning Then there is Breezy his effervescent, much younger girlfriend, and a cast of characters including Chico's mother Elena, (Martina Topley-Bird) Flowers' old bandmates and Sister Midnight, a queer diva bar performer who's seen it all and knows the power of unity.

It's quirky, intriguing and features a moody score by Rich Morel.

On the downside, many of the numbers sound similar with repetitive sections with no stand out songs or arrangements. Personally, I would have appreciated arrangements which gave more individual depth to each character.

There is no indication of where or when this studio album was recorded. Nor, is there any information as to whether Struck has been presented on stage. The story concept is bizarre and presents Cumming with a broad canvas to show off his performing genius. if this recording is meant to serve as a tool to present to potential show backers then - again - arrangements which don't have the songs sounding like one long version and providing characters more individual personas would be a plus.

The rain and thunderstorm overture reminds one of being in a haunted house or morgue and presumably we are in the haunted mind of Flowers' long dead performing life which haunts him. Unfortunately, Cummings' voice is drowned out by the piano.

Audience applause opens the hard rockin' Track 2 In and Out of Love. Again, Cumming's voice is overshadowed by the instruments.

Track 3 Eviction features rock singer/guitarist Betsy Wright as Breezy. She can be understood, although the musical arrangements hammer and the music still tends to dominate over the vocals.

All of the songs become a slight variation of each other. Tractk 5 Wrong Side of the Day featuring Cumming and Wright is slower but again the music trumps the vocals - especially Cumming. Tract 6 Sound of Thunder with Wright and Classen permits each voice to be heard making it one of the more enjoyable songs. That is followed by Cumming singing I Write Fiction. It's one of his best, although the hard beat music dominates in what is becoming a boring pattern.

Tract 8 No Flowers performed by English vocalist, songwriter, and multi-instrumentalist Topley-Bird begins a bit slower, although, as usual, the music eventually overshadows most of the vocal aspects.

Track 10 Let The Light Shine In delivered by Clasen has an occasional glorious soprano back-up. Clasen can be understood with the - sounding like a broken record - comment of the programmed music and otherwise being too repetative and smothering the vocals. Track 11 Build a Box is suppose to feature Cumming. In fact, this show or at least the recording is suppose to star Cumming. He's the name that will sell tickets or product. Cummings is lost on the recording. He can be understood more on Tract 11 than the other 5 tracks he's on, but that's not saying much.

The entire recording sounds like it belongs as part of a DJ's song mix.

The plot and musical concepts are intriguing. The performers are talented veterans. Struck has potential. It just needs tweaking.

Mastered by Michael Fossenkemper, Turtle Tone Studios. Produced, engineered and mixed by Rich Morel.

Musicians:
Rich Morel - piano, synth, guitar, keytar, organ, rhodes, Wurlitzer Programming, vocals. Doug Poplin, string arrangements. Mark Cesneros, saxophone, bass, guitar. Jerry Busher drums. Brendan Canty drums, guitar, harmonica.






E-Book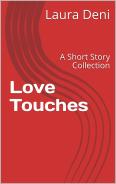 Soft back Book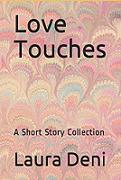 Broadway To Vegas is supported through advertising and donations. Priority consideration is given to interview suggestions, news, press releases, etc from paid supporters. However, no paid supporters control, alter, edit, or in any way manipulate the content of this site. Your donation is appreciated. We accept PAYPAL. Thank you for your interest.


ART AND ABOUT


FROM CAMELOT TO KENT STATE: POP ART, 1960-75

Crying Girl, 1963, Roy Lichtenstein, American; offset lithograph printed in color on off-white wove paper. Detroit Institute of Arts.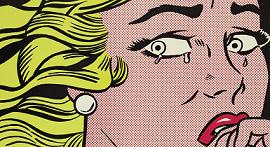 exhibition includes 73 prints, drawings, multiples, and sculpture primarily from the DIA's vast collection.

In the 1960s, a new generation of artists became known as Pop artists, based on their use of popular mass media - advertisements, logos, comic strips, and television. Playfully embracing new technologies, and working with master printers and publishers, Pop artists created large editions of fine-art prints.

At the beginning of the decade, many Pop artists celebrated American modern culture, echoing the optimism under the young President John F. Kennedy, a time often called "Camelot." As the decade unfolded, more artists turned to criticism of the Vietnam War and tragedies such as the shooting at Kent State University in 1970.

From Camelot to Kent State: Pop Art, 1960-1975 highlights artists including Jasper Johns, Roy Lichtenstein, Marisol, Corita Kent, Claes Oldenburg, Robert Rauschenberg, James Rosenquist, and Andy Warhol.

Organized by the Detroit Institute of Arts. Through August 25, 2019 at the Detroit Institute of Arts in Detroit, Michigan.





SWEET CHARITY


A GRAND NIGHT the Center Theatre Group's 2019 Gala Performance takes place Monday, April 22, 2019 in Los Angeles.

A one-night-only performances from Tony, Emmy, and Golden Globe winning stars including Obba Babatundé, Darren Criss, Carmen Cusack, Zooey Deschanel, Barrett Foa, Katie Lowes, Adam Pascal, Adam Shapiro, Erich Bergen and stars of the upcoming Falsettos tour - including Nick Adams, Eden Espinosa, Max von Essen, Nick Blaemire, Audrey Cardwell, Bryonha Marie Parham, and Thatcher Jacobs.

With special appearances by Broadway creatives -playwright Dominique Morisseau and director/choreographer Casey Nicholaw this night promises to be one to remember.

There will be a VIP arrivals reception and an electrifying performance of the musical numbers from our past and future seasons at the iconic Mark Taper Forum.

Premium tickets starting at $1,000 include great seats and a VIP pre-show reception in the Ahmanson Theatre lobby with open bar. Interested in joining an intimate star-studded dinner on the Ahmanson stage after the show? Consider upgrading your experience with a Producer-level ticket.




E-Book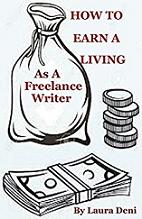 Soft back Book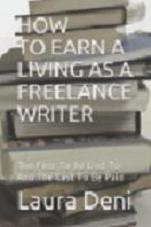 This is not your typical, totally boring textbook.

In the pages of How To Earn A Living As A Freelance Writer (the first to be lied to and the last to be paid) you'll find sex, celebrities, violence, threats, unethical editors, scummy managers and lawyers, treacherous press agents, sex discrimination; as well as a how-to for earning money by writing down words.





SPREADING THE WORD


FREE GIN FOR LIFE

Sober when they started: Mikko Spoof and experienced polar expert and photographer Poppis Suomela. Photographer Valtteri Hirvonen and director Otso Tiainen suit up to trek off.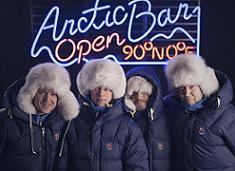 Finnish Arctic Blue Gin is opening the northernmost pop-up bar "Arctic Bar" at the North Pole on April 17th. Anyone courageous enough to physically show up will earn free gin for life.

Situated at N90°E0°, the Arctic Bar will be the northernmost bar in the world, topping the Bar in Hotel Tulpan in Svalbard, Norway.

Why the North Pole?

"To survive here, you need to be a little mad, and quite a lot tougher. Just like the wild bilberries we season our gin with, that fight their way through the frozen earth just to survive. It's not easy, but you can truly taste their zest for life." says Mikko Spoof, Co-Founder and Brand Director of Arctic Brand Group.

"And just like the bilberries, our ideas have to fight through a dark and frosty element to survive." Continues Spoof, "We believe actions are more impactful than words in telling stories. That's why we will open a bar at the North Pole. The customers can enjoy free gin during the pop-up day and even better than that: they will get a lifetime supply of Arctic Blue Gin delivered to their front door. "

The Finnish expedition will ride on the North Pole for a week in very harsh conditions. The thickness of the ice may vary from a few centimeters to a few meters and the temperature can even drop down to -40°C/F.

The expedition to N90°E0° began last week as Mikko Spoof and three other mad explorers embarked on an adventure with their beloved gin to open a bar amongst polar bears, walruses, and seals. If you find yourself at N90°E0° on April 17th, you will get a free supply of Arctic Blue Gin for the rest of your life, or at least as long as the bilberries survive and are not extinct due to climate change.

The team is headed by the experienced polar expert and photographer Poppis Suomela. Photographer Valtteri Hirvonen and director Otso Tiainen also joined the extreme trip to film a short documentary on the effects of global warming.

WORKS & PROCESS AT THE GUGGENHEIM the performing arts series at the Guggenheim, presents Atlantic Theater Company: The Secret Life of Bees by Susan Birkenhead, Lynn Nottage, and Duncan Sheik, with Sam Gold on Monday, April 22, 2019.

Set in South Carolina in 1964, Sue Monk Kidd's best-selling novel, The Secret Life of Bees, centers on Lily Owens, a restless white teenager who struggles with her merciless father and the haunting memory of her mother's death. When Rosaleen, her black caregiver, is beaten and jailed for asserting her right to vote, Lily's rebellious spirit is ignited. She and Rosaleen escape on an adventure where they are taken in by a trio of black beekeeping sisters. While Lily tries to unlock the secrets of her past, she and Rosaleen find solace in the mesmerizing world of bees and spirituality in this extraordinary tale of awakening, fellowship, and healing.

Prior to the world premiere, two-time Tony-nominee and Drama Desk-winning lyricist Susan Birkenhead, two-time Pulitzer Prize-winning writer Lynn Nottage, Tony- and Grammy Award-winning composer Duncan Sheik, and Tony-winning director Sam Gold discuss their collaboration and creative process of turning Sue Monk Kidd's novel into a musical. Cast members will also perform highlights.


ACCLAIMED HISTORIAN ADRIAN TINNISWOOD OBE discusses his new book Behind the Throne: A Domestic History of the Royal Household during a lecture and reception which takes place on Monday April 22, at The General Society Library in New York City.

APRIL 14 is National Pecan Day. April 15 celebrates National Glazed Spiral HamDay.April 16 is National Eggs Benedict Day and Day of the Mushroom. April 17 is National Cheese Ball Day. Blow out the candles of April 18 when you celebrates the birthday of Animal Crackers. April 19 is Garlic Day and National Amaretto Day. April 20 is National Pineapple Upside-Down Cake Day and Lima Bean Respect Day - seriously.





NATIONAL ASSOCIATION OF BROADCASTERS MEETS IN LAS VEGAS - SALUTES ALAN ALDA, STIRLING K. BROWN AND EVERYTHING FUTURISTIC
Alan Alda received the Distinguished Service Award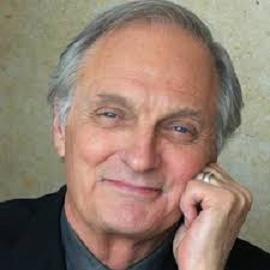 This past week the NAB big-shots and wannabes spent four days in Las Vegas schmoozing, promoting, inspecting, touting and honoring.

Last Monday, April 8, 2019 Alan Alda was honored with the Distinguished Service Award in a ceremony at the Las Vegas Convention Center. This Is Us standout Sterling K. Brown was honored with the TV Chairman's Award, saluting his achievements in the medium.
Brown made his breakthrough in 2016 for portraying prosecutor Christopher Darden in the first season of the FX anthology series American Crime Story, subtitled The People v. O. J.

As expected - and almost required considering the impact M*A*S*H made on the world, Alda reminisced about the series. Goodbye, Farewell and Amen, the final episode of M*A*S*H, was watched by 106 million people in 1983.

Alda is the only actor to appear in every single M*A*S*H episode. He also directed the finale, one of 31 episodes he helmed.

"On the final episode of M*A*S*H, so many people were watching that when the first commercial came on, everybody went to the bathroom at the same time and it nearly broke the water works., I've never had a salute like that."

I was one of the few who didn't see the farewell episode. I had to wait until the one time it was re-run. Unlike other shows in reruns the final M*A*S*H episode can't regularly be aired. It's too powerful. It's too painful and it's too accurate.

For that episode Alda delivered a mental breakdown diatribe.

Proving he isn't stuck in the past, the 83-year-old Alda told attendees, "Like half the population of the world, I've started a podcast." It's one of the best with the goal of helping others "learn to connect better with others in every area of your life."

Taking a dose of his own medicine last February Alda convened a podcast reunion with his former M*A*S*H cast-mates Loretta Swit, (Alda and Swit are the only actors in both the first and final episode) Gary Burghoff, Jamie Farr, and Mike Farrell ending what had been some long held tensions among the cast.

Alda's recent "Clear+Vivid," podcast interviews have included: Bill Gates, Peter Schultz, and Pardis Sabeti, the lead singer in a rock band who made a breakthrough in dealing with the Ebola virus.

As for the NAB, more than 100,000 from 160 countries attended learning sessions, heard speakers and trolled the trade show where Panasonic showed off cameras that can help make movies with augmented reality. Not quite reality, but giving the attendees what they want was the customary use of glam models including one in fishnets, leather shorts and thigh-high boots, straddling a motorcycle.

Oscar winners from films including Bohemian Rhapsody and Spider-Man: Into the Spider-Verse drew huge crowds.

Japan's NHK highlighted that micro-thin television offering 8K capabilities, roughly 16 times the number of pixels of traditional 1080p high-definition, that it intends to be in service during next summer's Olympics in Tokyo. It can be augmented with a 22.2 multichannel surround-sound system — that's 24 speakers in all, including two subwoofers

There was RoboSHOT 40 UHD which gives you 40x zoom, genlock capabilities, silky smooth pan-tilt-zoom motion, and outstanding 4K image quality.

Women also made an impact with many attendees admitting they were pleased that the MeTooMovement had resulted in significant improvements towards equality.

Cindy Hutter Cavell became the first woman to receive the NAB Television Engineering Achievement Award. "There are now tens of thousands of talented women working in broadcast technology," she said, accepting the honor. "There are so many amazing women in this industry that deserve recognition, and I expect to see them on this stage very soon."

The world's largest annual convention encompassing the convergence of media, entertainment and technology was nothing short of geek heaven.


PRINCE CHARLES AND DUCHESS CAMILLA CELEBRATE 14th WEDDING ANNIVERSARY BY REOPENING HILLSBOROUGH CASTLE
Adorable wedding anniversary photo. Camilla wears the floral embroidered white dress she wore to Prince Louis' christening by British designer Fiona Clare, along with pearl earrings and a matching necklace.
'Thank you for your warm wishes on the occasion of The Prince of Wales and The Duchess of Cornwall's wedding anniversary', the accompanying caption reads. The photograph was taken by New York-based fashion photographer Alexi Lubomirski. Photo: Royal Palaces/Clarence House.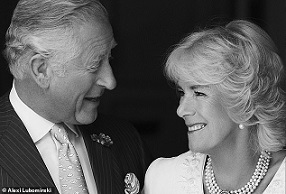 A gorgeously romantic never before seen photograph was released by Prince Charles and his wife to celebrate their 14th wedding anniversary last week. Charles and Camilla married on April 9, 2005 in a civil ceremony at Windsor Guildhall followed by the blessing ceremony at St George's Chapel.

The anniversary couple wasn't able to sneak away for a private celebration - rather, they journeyed to Belfast, Northern Ireland for the re-opening of Hillsborough Castle. The castle, which has undergone an impressive £20m makeover, infusing life and money into the community.

As Charles was welcomed to the mansion, he quipped about his and Camilla's anniversary, saying: "Ladies and Gentlemen, I'm enormously grateful to you all for coming such a long way to celebrate our wedding anniversary. It's incredibly good of you."

Charles, 70, went on to say: "There has been, as you can imagine, a long journey to get to this point, but I could not be more pleased that we have finally reached the finishing line! It was five years ago, in April 2014, that Historic Royal Palaces assumed responsibility for the castle and gardens at Hillsborough – one of those places that many have heard of and yet few had ever visited."

Among the developments were the complete refurbishment of the state rooms, part restoration of the gardens, the creation of a walled garden and the launch of the new Clore Learning Centre. Ending his speech, Charles said: "For me, Hillsborough has always been a special place, a place whose many stories reflect the complex history of this island. Thanks to the fine restoration work that we are marking today, future generations will have the chance to hear and experience these stories for themselves in restored and re-presented surroundings.

"It is my particular hope that, as they do so, they will come to a renewed understanding of our past and a renewed resolve for our future. As we look to the future therefore, I hope Hillsborough Castle and Gardens can now well and truly be placed on the map and serve as both a destination and indeed an inspiration for all to enjoy!"

Over 700 contractors and craftspeople have been involved in the renovation of the castle with 20 different craftspeople working on the State Rooms alone.

Charles walked through the gardens, which include woodlands, waterways and glens, with Gardens Manager, Clare. The castle's Walled Garden now produces fruit and vegetables which will be used in the Castle's new restaurant and tea room.

At the castle's new Clore Learning Centre, The Duchess of Cornwall met schoolchildren and residents from a residential care facility in Lisburn, taking part in craft activities. The Centre will be used as a creative and educational space for schools and the community. Impressive was a massive Summer House in the Walled Garden which was built by young craftspeople on the Traditional Building Skills Program.

During their day trip the royal couple met local portrait artist Gareth Reid who unveiled his new portrait of Prince Charles, which will be hung in the castle.

Hillsborough Castle will reopen to the public with guided tours beginning April 18.


IN THE COURTS


ACTOR GEOFFREY RUSH has won a sexual harassment defamation lawsuit again News Corporation's Sydney, Australia The Daily Telegram which published an article in which actress Erin Norvill accused Rush of inappropriate sexual behavior while in rehearsals and onstage in a Sydney Theatre Company production of King Lear in 2015 and 2016.

Australian Federal Court Justice Michael Wigney said that the Telegraph had not proved its truth defense.

The Oscar winner was awarded an initial $610,000 in compensation and aggravated damages, with the judge to determine further damages and costs by May 10.



E-Book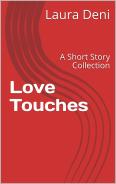 Soft back Book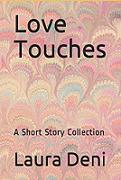 U.S. HOUSE SPEAKER NANCY PELOSI has been announced as the 2019 Profile in Courage Award honoree. The announcement was made by Ambassador Caroline Kennedy and her son, Jack Schlossberg.

"She will be recognized for putting the national interest above her party's interest to expand access to health care for all Americans and then, against a wave of political attacks, leading the effort to retake the majority and elect the most diverse Congress in our nation's history."

The John F. Kennedy Profile in Courage Award was created in 1989 by members of President Kennedy's family to honor President John F. Kennedy and to recognize and celebrate the quality of political courage that he admired most.

The award recognizes a public official (or officials) at the federal, state, or local level whose actions demonstrate the qualities of politically courageous leadership in the spirit of Profiles in Courage, President Kennedy's 1957 Pulitzer Prize-winning book, which recounts the stories of eight U.S. senators who risked their careers by embracing unpopular positions for the greater good.



E-Book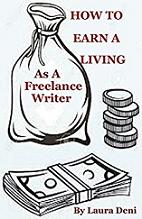 Soft back Book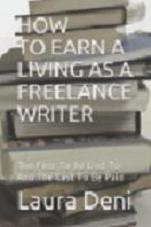 This is not your typical, totally boring textbook.

In the pages of How To Earn A Living As A Freelance Writer (the first to be lied to and the last to be paid) you'll find sex, celebrities, violence, threats, unethical editors, scummy managers and lawyers, treacherous press agents, sex discrimination; as well as a how-to for earning money by writing down words.






THE PLAY THAT GOES WRONG Co-written by Mischief Theatre company members Henry Lewis, Jonathan Sayer, and Henry Shields.

Directed by Matt DiCarlo.Original Broadway Direction By Mark Bell.

The Play That Goes Wrong introduces The Cornley University Drama Society, who is attempting to put on a 1920s murder mystery, but as the title suggests, everything that can go wrong does as the accident-prone thespians battle on against all odds to get to their final curtain call.

What would happen if Sherlock Holmes and Monty Python had an illegitimate Broadway baby? You'd get The Play That Goes Wrong This classic murder mystery is chock-full of mishaps and madcap mania Welcome to opening night of The Murder at Haversham Manor where things are quickly going from bad to utterly disastrous. With an unconscious leading lady, a corpse that can't play dead, and actors who trip over everything (including their lines).

Featuring Brandon J. Ellis (Trevor, u/s Robert) - Angela Grovery (Annie) - Peyton Crim (Robert) - Scott Cote (Denis) - Ned Noyes (Max) - Amie Ann Romero (Sandra) - Evan Alexander Smith (Chris) - Yaegel T. Welch (Jonathan, u/s Trevor) - Understudies: Blair Baker, Jacquene Jarrold, Sid Solomon and Michael Thatcher.

Set design by Nigel Hook, lighting design by Ric Mountjoy, sound design by Andy Johnson, and costume design by Roberto Surace.

April 18-24, 2019 at The Smith Center in Las Vegas.

THE PLOUGH AND THE STARS by Sean O'Casey.

Directed by Charlotte Moore.

With Una Clancy, Terry Donnelly, Rory Duffy, Meg Hennessy, John Keating, Robert Langdon Lloyd, Ed Malone, Michael Mellamphy, Ciarán O'Reilly, Maryann Plunkett, James Russell, Harry Smith, and Sarah Street.

Pretty young newlywed Nora Clitheroe is the talk of her tenement as she tirelessly works to lift her family out of their impoverished circumstances. She tries to keep her husband Jack from the revolutionary fervor sweeping through Dublin. But Jack becomes a Commandant in the Irish Citizen Army, and when the Easter Rising of 1916 begins, he leaves a pregnant Nora to help lead the fight. The disparate, quarrelsome tenement residents are forced to shelter together as urban warfare makes their home nearly as treacherous as the streets. Passions and ideals rise and converge, but in the end, loss and devastation triumph over the promise of a new Ireland.

Sets by: Charlie Corcoran. Costumes by: Linda Fisher & David Toser. Lighting by: Michael Gottlieb. Sound Design by: Ryan Rumery & S. Florian Staab. Properties by: Deirdre Brennan. Production Stage Manager: April Ann Kline.

Part of Sean O'Casey's Dublin Trilogy (or Dublin Plays), presented in repertory as Irish Rep's O'Casey Cycle, April 20 – May 25, 2019 at Irish Rep in New York City.

ROALD DAHL'S CHARLIE AND THE CHOCOLATE FACTORY by David Greig, adapted from the popular Roald Dahl novel of the same name. Music by Grammy, Emmy, and Tony winner Marc Shaiman, lyrics by Grammy and Tony winners Scott Wittman and Shaiman. Additional songs by Leslie Bricusse and Anthony Newley from the 1971 Warner Bros. motion picture.

Directed by three-time Tony Award winner Jack O'Brien.

Choreography by Tony nominee and Emmy winner Joshua Bergasse.

Willy Wonka is opening his marvelous and mysterious chocolate factory...to a lucky few. That includes Charlie Bucket, whose bland life is about to burst with color and confection beyond his wildest dreams. He and four other golden ticket winners will embark on a mesmerizing joyride through a world of pure imagination. Now's your chance to experience the wonders of Wonka like never before – get ready for Oompa-Loompas, incredible inventions, the great glass elevator, and more, more, more at this everlasting showstopper.

The perfect recipe for a delectable treat: songs from the original film, including Pure Imagination: The Candy Man and I've Got a Golden Ticket, alongside a toe-tapping and ear-tickling new score. Get ready for Oompa-Loompas, incredible inventions, the great glass elevator, and more, more, more at this everlasting showstopper.

Starring Noah Weisberg as Willy Wonka.

Sharing the role of Charlie will be Henry Boshart, Collin Jeffery, and Rueby Wood.

The production also features scenic and costume design by Mark Thompson, lighting design by Japhy Weideman, sound design by Andrew Keister, puppet design by Basil Twist, projection design by Jeff Sugg, orchestrations by Doug Besterman, and music direction and supervision by Nicholas Skilbeck. Casting is by Telsey & Co.

April 16-May 12, 2019 at the Golden Gate Theatre in San Francisco, CA.

ULSTER AMERICAN by David Ireland.

Directed by Gareth Nicholls.

"Exploring abuses of power, the confusion of cultural identity and the silencing of the female voice, Ulster American is confrontational and brutally funny - not for the faint o heart."

Jay is the American Oscar-winning actor leading a new play that connects with his Irish roots. Leigh is the English director who will do anything to get noticed. And Ruth is the Northern Irish playwright whose voice must be heard.

The stage is set for success but when they meet to discuss the play's challenges and provocations a line is crossed, and their heated discussion quickly escalates into violence.

Featuring Darrell D'Silva, Robert Jack and Lucianne McEvoy.

The creatives are: Design: Becky Minto. Lighting Design: Kate Bonney. Composition & Sound Design: Michael John McCarthy. Assistant Director: Kolbrún Björt Sigfúsdóttir. Fight Director: EmmaClaire Brightlyn. Production Photography: Mihaela Bodlovic.

Abbey Theatre in Dublin, Ireland presents Traverse Theatre Company's production of Ulstar American through April 20, 2019.

CRIMES OF THE HEART by Beth Hendley.

Directed by Theresa Rebeck.

Winner of the 1981 Pulitzer Prize Beth Henley's first play brings you to the Mississippi home of the Magrath sisters. Babe has just shot her husband because she didn't like his looks. This brings middle sister Meg back to town from Los Angeles, where she is unsuccessfully pursuing a music career. And poor Lenny, everyone has forgotten her birthday! Warm-hearted, irreverent, and imaginative, Crimes of the Heart teems with humanity as the sisters forgive the past, face the present, and embrace the future.

Featuring Dylan Godwin as Barnette Lloyd; Chelsea Ryan McCurdy as Meg Magrath; Melissa Pritchett as Lenny Magrath; Skyler Sinclair as Babe Botrelle; Jay Sullivan as Doc Porter; Bree Welch as Chick Boyle.

The creatives are: Alexander Dodge Scenic Design; Tilly Grimes Costume Design; Philip S. Rosenberg Lighting Design; M.L. Dogg Sound Design; Sophia Watt Assistant Director; Rebecca R.D. Hamlin Stage Manager; Emily Bohannan Assistant Stage Manager.

Through May 5, 2019 on the Hubbard Theatre of the Alley in Houston, Texas.

HANS CHRISTIAN ANDERSEN: TALES REAL & IMAGINED by Eve Wolf.

Directed by Donald T. Sanders, Ensemble for the Romantic Century (ERC) Director of Theatrical Production.

Jimmy Ray Bennett apears i n the title role. Hans Christian Andersen also features Countertenors Daniel Moody and Randall Scotting, and puppet artists Craig Marin & Olga Felgemacher, along with Max Barros and Carlos Avila (on pianos) and percussionist Shiqi Zhong.

Scenic & costume design by Vanessa James, lighting design by Beverly Emmons & Sebastian Adamo, sound design by Bill Toles, and puppetry design by Flexitoon.

Hans Christian Andersen is known as one of the most prolific authors of fairy tales, having written over 3300, some of which are so infused to our culture it's hard to imagine a world without them. This piece explores beyond just the magic taking a deeper look at the inner life of Andersen and how some of his most memorable tales, transcend age and nationality.

"Go beyond the magic and into the imagination of the iconic author Hans Christian Andersen, and discover how his complicated personal life inspired countless beloved tales such as The Little Mermaid; The Princess and the Pea; The Ugly Duckling. and more."

Performances run through May 25 at The Duke in New York City.


WHO'S WHERE




LEA SALONGA is on stage Thursday, April 18, 2019 at the Club Regent Event Centre, Winnipeg, MB, Canada. Friday finds her in the spotlight at the Copernicus Center, Chicago, IL. Next Sunday, May 12, she stars at the Ridgefield Playhouse, Ridgefield, CT.

BERNADETTE PETERS stars at the Overture Center for the Arts in Madison, Wisconsin on Thursday, April 19, 2019.

OOT's NEW BREW PRESENTS Dirty, Sexy, Jazzy: The Origin Story. On April 16th, the gallivanting members of Opera on Tap New Brew will strike up a tango or two with our favorite band, The Dirty Sexy, Jazzy, and mash up jazz tunes with opera tunes. April 16, Pangea Restaurant and Bar in New York City.

ERIC CHURCH opens a two nighter April 19 at the Quicken Loans Arena in Cleveland, Ohio.

SHAWN MENDES opens a split night engagement at the 02 Arena in London with shows Tuesday, April 16; Wednesday, April 17 and Friday, April 19, 2019.


















Next Column: April 21, 2019
Copyright: April 14, 2019 All Rights Reserved. Reviews, Interviews, Commentary, Photographs or Graphics from any Broadway To Vegas (TM) columns may not be published, broadcast, rewritten, utilized as leads, or used in any manner without permission, compensation and/or credit.
Link to Main Page
---
Laura Deni



For the snail mail address, please E-mail your request.
CLICK HERE FOR COMMENT SECTION