! >
Broadway To Vegas
  
 SHOW REVIEWS CELEBRITY INTERVIEWS GOSSIP NEWS

| | |
| --- | --- |
| | |
MAKING MONEY THROUGH REGIONAL PRODUCTIONS - -PATRICIAN NEAL SERIOUSLY INJURED IN FALL - - RUPERT EVERETT STARS IN PYGMALION AT CHICHESTER FESTIVAL - - THE ADDAMS FAMILY HAS GREAT PUPPETS AND NATHAN LANE - - LAUGH YOUR WAY THROUGH LEND ME A TENOR - - OPERA MEETS MEDICINE - - CLINTONS ATTEND NEXT TO NORMAL - - BOB DYLAN BANNED IN CHINA - - DONATE . . . Scroll Down


REGIONAL THEATERS IN A QUEST FOR THAT POT OF GOLD - CAN A STANDING OVATION BE TAKEN TO THE BANK?
Nathan Lane and Matthew Broderick in The Producers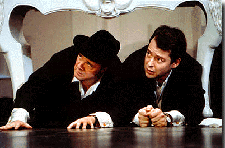 Can over zealous hype - something producers and press agents religiously plant in hopes any seed sprouts - actually cause more harm than good?

Alternative investments, including Broadway and Off-Broadway shows, are high risk. The commonly quoted statistic is that only 1 out of 5 Broadway shows recoup their investment with even a lower ratio for Off-Broadway shows. The biggest winner in recent memory was the 2001 opening of The Producers, a musical comedy about hoodwinking people who invest in theater.

Last July, then 33-year old Vincent Marini took over as Managing Director of the Flat Rock Playhouse in Flat Rock, NC. He publicly admitted that he had never heard of the 54-year old Playhouse before he answered the job posting seeking an executive director. 145 applicants from around the globe applied. That pool was narrowed first to 50, then 24, and finally pared to 11 candidates who were interviewed in person.

Marini's resume includes six years as producing artistic director for the Lenape Regional Performing Arts Center, a 1,500-seat theater that is the largest employer of professional actors in southern New Jersey. He has produced more than 30 critically acclaimed musicals, plays, ballets and concerts. The Board of the Theatre Alliance of Greater Philadelphia, made up of 100 professional theaters, asked him to serve as interim executive director in 2007.



Flat Rock Playhouse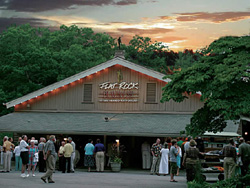 Marini nailed the job. In addition to youth and enthusiasm, his tote bag included a new vision for the theater.

Flat Rock Playhouse has a long history. Robroy and Leona Farquhar first opened the Flat Rock Playhouse under a big top on the Great Flat Rock in 1952. The official history is posted as: "the beautiful Western Carolina region continued to grow, so did the Playhouse and in 1961, by a Act of the North Carolina General Assembly, Flat Rock Playhouse was officially designated The State Theatre of North Carolina. What began as a few weeks of summer performances in 1940 is now an eight month season of plays including Broadway musicals, comedy, drama, and theatre for young audiences."

Time eroded Flat Rock which was further devastated by the November 2008 suicide of Robin Farquhar, son of the Playhouse's founders and its longtime artistic and executive director.

According to an article published in the Times-News, of BlueRidge Now; "A key part of Marini's vision for the Playhouse is to become an incubator for new shows that go directly to Broadway or Las Vegas. Were that to happen, Flat Rock Playhouse could rack up royalties for years. He thinks the first show of the season, a yet-to-be-named world premiere featuring "Las Vegas sensation" Clint Holmes, has a good shot at making it big."

Regional theaters do not launch productions with the goal that the next stop is Las Vegas to "rack up royalties for years."

In an article by Times-News Staff Writer Elizabeth Moss, titled Marini Has Ambitious Plans to Lift Flat Rock Playhouse published Monday, November 30, 2009, she reported on attending a potential investor meeting. ( Blue Ridge Now. com )

"'It only takes one musical hit on Broadway to give the Playhouse a percentage of every single ticket sale,' Marini tells a gathering of donors at his home earlier this month. The residuals alone, he says, could be in the $1-5 million range. A few guests ooh and ahh at the possibility," stated Moss' article.

Would that be in American dollars - was Broadway To Vegas' first thought. Curious, we staged a general inquiry about the likelihood of regional theaters hitting pay dirt.

"Realistic Expectations? Bit of an oxymoron in that nothing in theater is ever realistic, but I understand the question," responded Clive Cholerton, Artistic Director of the Caldwell Theatre in Boca Raton, Florida. Currently celebrating its 35th season, Caldwell is the longest running regional theater in Florida. The theater has 333 seats with no obstructions and no seat is over 60 feet from the stage.



The Caldwell Theatre is the longest running theater in Florida. The theater has 333 seats with no obstructions and no seat is over 60 feet from the stage.

"It all depends on your upfront contract. Let's start with a dream scenario. Say you were able to negotiate to receive 5% of all royalty fees of future productions. Let's assume that the writer has negotiated 10% of gross box office as the royalty fees. If it is a Broadway hit, it might do $1.2M per week. So $62M for the year, which would translate into $6.2M royalty which would be $310,000 to the regional theater."

"Is that realistic. Not really, but possible."

"More likely for a theater like Caldwell is this: We negotiate maybe 2% of royalty fees for future productions. Most probably anything we originate would be an Off-Broadway type show (the size of our theater is more attuned to an off-Broadway house), show its weekly gross would be closer to $100,000/week. Again doing the math it works out to be $10,400. However, a show like this could potentially get a lot of other regional productions so you may get a revenue stream well into the future, albeit a small stream."

"As you said, the real value is in being known as a regional theater that develops new work which really helps with subscriptions. Most importantly though, you are hopefully doing good art. If you ever stop making that your #1 priority in regional theater, you won't be around for long."

The massive Center Theatre Group in Los Angeles includes the Ahmanson, Mark Taper Forum and the Kirk Douglas Theatre. Their premieres have included: Me and Bessie; 9 to 5; Angels in America; Biloxi Blues; Bloody Bloody Andrew Jackson; Children of a Lesser God; Curtains; Flower Drum Song (revival); Smokey Joe's Cafe and The Drowsy Chaperone. Press director Nancy Hereford responded:

"While regional theatres do in fact develop productions with an eye on a future Broadway production, it is not for financial rewards. It is unrealistic to plan for any income to be derived from subsequent productions. Those that do recoup and show a profit are few and far between. Even if a show goes on to a healthy Broadway run, the income stream to the originating theatre is fairly modest - well below $100,000 and normally in the range of $25,000-$50,000. Net profits are especially elusive."

"Regional theatres develop these productions mainly to satisfy their core mission statements and achieve prestige in the industry."

The show first mentioned as "a yet-to-be-named world premiere featuring 'Las Vegas sensation' Clint Holmes, has a good shot at making it big" was finally given the title of My Own Song billed as a world premiere produced by Morris Broadband, which is a telecommunications provider, actively involved in the community, serving western North Carolina including Hendersonville, Nebo, West Jefferson, Franklin and Sylva.

This Holmes' musical which is about Clint and his interracial family's struggle to find its identity, is actually the third incarnation with previous versions staged in Chicago, New Jersey and Las Vegas. The project was first mounted in 1996 as Comfortable Shoes, which opened at the Paper Mill Playhouse in Milburn, New Jersey. In 2002, an updated version opened at The Royal George Theatre in Chicago. Then in June, 2007 another update was given the title Just Another Man, the fictionalized Holmes, Rei Coles - played by Clint Holmes - did a turn at the University of Nevada, Las Vegas in a production billed as aiming for Broadway or London.

We're assuming that neither the Paper Mill, The Royal George nor UNLV are in any pecking order for future royalties.



Clint Holmes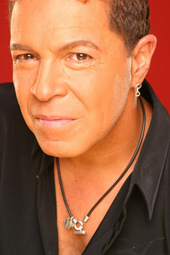 Clint Holmes is an amazing performer, but this particular show, by any name, has always had two distinct obstacles; 1) Holmes is not a major, bold-faced name. Even superstars have an uphill battle when their stories are brought to Broadway and 2) Why should anybody spend good money to see Clint Holmes lament about his childhood, when there are countless productions which deal with not fitting in and achieving success over obstacles?

A long term issue is that Holmes turns 64 on May 9th. He's not Frankie Valli and casting somebody to play him is an issue. Marini is directing the current production, which includes Marini having revised the book with Holmes.

Due to technical difficulties, the first three preview performances of My Own Song were scrubbed.

The Broadway producer is listed as Roy Miller who spent 14 years as an associate producer at the Paper Mill Playhouse. He left that post in December 2004 to venture forth as an independent producer chalking up an impressive list of successful projects. On several occasions he has partnered with Marini's Blue Eyed Theatrical production company which is described on its website as; "a production and touring company specializing in groundbreaking new plays, musicals, television shows, and unique concert events founded by Director/Producer Vincent Marini."

Coverage of a Tuesday press sneak peek described and quoted Miller as "working on a theater project in China with Marini, underscored the potential that My Own Song has to go directly from the Flat Rock Playhouse to Broadway."

On Friday My Own Song did stage it's first and only preview in the theater which seats 506, and received an over-the-top review penned by Denise Ward. One of several eyebrow raising descriptions concerned the standing ovation.

"The audience at Friday night's performance of My Own Song starring Clint Holmes at the Flat Rock Playhouse witnessed something unusual by today's standards -- a spontaneous, thunderous standing ovation, complete with cheers and whistles."

"It wasn't one of those automatic standing ovations where one or two people stand and others dutifully follow. No, this was different. The audience shot up as one as the final note of the last song hung in the air, applauding until our hands and arms hurt."

Broadway shows that first nighters know are going to receive Tony award nominations don't get that kind of response.

Therefore, Broadway To Vegas left an overload of taped phone and E-mail messages with Morris Broadband and the Flat Rock Playhouse. Among the unanswered questions - How many attended that performance because they were comped or because they knew somebody associated with the show?

Born in England, Clint is the son of an African-American jazz musician and a British opera singer - Clint's first break came when Joan Rivers invited him to be her sidekick and announcer on the now defunct The Late Show. This was followed by a two year stint on Entertainment Tonight, for which he served as their musical feature and event correspondent.

According to his website, "Although his visibility was greatly enhanced by those roles, it wasn't until he landed his own Emmy winning talk/variety show on WWOR-TV that it all came together for Clint. New York at Night featured celebrity guests from the worlds of film, TV, theatre and music. Clint, in his dual role as host and singer, had the opportunity to showcase the full range of his talents as he performed, interviewed guests, and interacted with his audience - named Entertainer of the Year in both Las Vegas and Atlantic City."

Based upon how he has written his own website bio, that "hardship" background can become difficult for audiences to wrap their psyche around. It's not Billy Elliot. The toughest part will be convincing the public to pay Broadway prices for a ticket. Holmes has a powerful voice and magnetic stage presence. Nobody has ever felt short-changed after seeing him perform.

Vincent Marini hasn't been in his current position very long and already is heralded with making changes that can - eventually - turn Flat Rock Playhouse into a venue of note; renovating the marketing and creative offices towards pr specific to each production; an assistant greets visitors; the 2010 season includes new preview nights, big opening nights and added benefits for ticket subscribers; fewer shows that run longer. His vision also includes a new theater.

My Own Song continues at the Flat Rock Playhouse through April 25.



Broadway To Vegas is supported through advertising and donations. Priority consideration is given to interview suggestions, news, press releases, etc from paid supporters. However, no paid supporters control, alter, edit, or in any way manipulate the content of this site. Your donation is appreciated. We accept PAYPAL. Thank you for your interest.


ART AND ABOUT


ONCE UPON THE WOLF . . . by French a sculpture and drawing exhibition by French artist Laetitia-May Le Guelaff with the Original soundtrack composed by Rémi Starck.

Between Mythology and shareholding reality, between classicism and contemporaneousness, French sculptor Laetitia-May Le Guelaff explores the limits of the fractures between mankind and animal.

She investigates how could one, from the point of view of form, isolate, manage and integrate the conflict between animality and humanity in mankind.

"In all forms of mythological imageries or in tales, animals are a kind of personification, a projection of our behaviors. The animal, sometimes perceived as the substitute of fluffy toys, sometimes as a weapon, allows me a sort of incarnation," she said.

"It becomes a negative double symbolizing a repressed urge and the movements of the unconscious, a support for the expressions of anguishes linked to the body and to the concern (anxiety) joined up with the states of identity," said the artist.

Once upon The Wolf, Solo Exhibition, Imagine Gallery, Beijing, China opens April 11 for a three month showing.





SWEET CHARITY


LOS ANGELES COUNTY HIGH SCHOOL FOR THE ARTS celebrates its 25th anniversary in a rare high-profile event April 17, at the Ahmanson Theatre, Los Angeles.

Headliner is Barry Manilow who is currently starring at the Paris Hotel in Las Vegas. Also on the Ahmanson bill are Natalie Cole, Bob Newhart and Monica Mancini, the singing daughter of composer Henry Mancini, with the arts high school's jazz ensemble and chorus providing backup. Among the non-performing stars expected to be on hand making presentations are Marilyn Horne, Frank Gehry and John Williams. Video greetings will be extended by Plácido Domingo, Quincy Jones, Janet Jackson and Michael Feinstein, among others.

Singer Josh Groban, a 1999 graduate of the arts high school, will be among the presenters; other well-known alumni include actress Jenna Elfman, longtime Alvin Ailey American Dance Theater member Matthew Rushing, visual artist Kehinde Wiley and High School Musical cast member Corbin Bleu.

The evening's honorees, for contributions to the school and to the arts, are Manilow, who has been a supporter from nearly the beginning, having appeared at the first graduation ceremony in 1987; Dr. Ed Kantor, a Beverly Hills ear, nose and throat specialist known for treating performers; Ginny Mancini, widow of the late film composer; and philanthropist Flora Thornton, naming donor to USC's Thornton School of Music.

The school is on the Cal State L.A. campus and is operated by the county Office of Education.

AN EVENING HONORING PATRICIA NEAL

Patricia Neal, unable to attend because she was injured in a fall, will be honored by her friends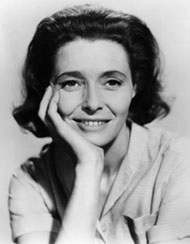 a benefit for The Peccadillo Theater Company's upcoming production of Another Part of the Forest features Anne Jackson, Eli Wallach, Elizabeth Wilson Betsy von Furstenberg, Cliff Robertson and Anna Bergman.

Monday, April 12th at the Players Club in NYC.

The Peccadillo Theater Company will be honoring Tony and Academy Award-winning actor, Patricia Neal, with Peccadillo's Legends of the American Theater Award.

Due to an unfortunate fall, Miss Neal is recovering in a hospital in California and is unable to fly to New York to be part of the evening's festivities.

But in true show business tradition, she has arranged, through the services of her long-time pal Joel Vig to gather some of her friends from on and off the stage and screen to regale attendees with stories and songs about her singular career.

Some of her esteemed friends include: Anne Jackson, Eli Wallach, Elizabeth Wilson, Bestsy von Furtstenberg, Cliff Robertson, Anna Bergman and surprise guests!

Filmmaker, Rick McKay will emcee the evening, beginning with clips of his interview with Patricia Neal from his award-winning documentary, Broadway: the Golden Age. The Peccadillo Theater Company presents the first New York City revival of Lillian Hellman's Another Part of the Forest June 3-July 3 at Theatre at Saint Clements, New York City.

THE COLLEGIATE CHORALE 2010 SPRING BENEFIT TED SPERLING AND FRIENDS takes place Monday, April 19, 2010 at The Hudson Theatre, Millennium Broadway Hotel, in NYC.

The event begins with cocktails and a light dinner followed by champagne, dessert and a musical performance of Broadway and classical favorites. In addition to the program hosted by Tony award winner Ted Sperling, with Santino Fontana, Alexandra Silber and Lauren Worsham, students from The Chorale's Side by Side Education program will perform one number. The evening will also feature a live auction of a few very special items, led by guest auctioneer Jay Cantor. The evening concludes with coffee and dessert. The event benefits The Collegiate Chorale and its education programs.

Honorary Chairs: Roger Rees and Ted Sperling. Gala Co-Chairs: Page Ashley, Susan Baker and Michael Lynch, Lois Conway, Antonia and George Grumbach, Christie C. Salomon and Richard B. Lombard, Susan Shine, Elizabeth Tunick.

The Collegiate Chorale, among New York's foremost vocal ensembles, has added to the richness of the city's cultural fabric for more than 65 years. Founded in 1941 by the legendary conductor Robert Shaw, The Chorale achieved national and international prominence under the leadership of Robert Bass. In the summer of 2009, The Chorale performed for the fourth season at Switzerland's Verbier Music Festival. In July 2008, The Chorale toured with the Israel Philharmonic Orchestra under Zubin Mehta in Tel Aviv, Haifa, and Jerusalem. Recently, The Chorale presented the world premiere two-act concert version of Ricky Ian Gordon's opera The Grapes of Wrath at Carnegie Hall to great critical acclaim.

4TH ANNUAL LGBT COMEDY NIGHT Hosted by Richard Skipper. Featuring Texas comedian Vickie Shaw and everyone's favorite ex-nun and comic Kelli Dunham. April 17 at the Nyack Center in Nyack, NY.




SPREADING THE WORD


OPERA MEETS MEDICINE It's one thing to portray a Spanish gypsy banging on an anvil, but it's a whole other thing to portray a doctor responding to a medical emergency, like resuscitating a patient. A few of the singers and supernumeraries appearing in the world premiere of Daron Aric Hagen's Amelia - the first commissioned opera under Speight Jenkins' tenure at Seattle Opera - play doctors and nurses in the climactic final scene, so Roxanne Corff, medical advisor for the production, set up a hands-on medical crash course.

On April 7, with the help of volunteers from Harborview Medical Center, Karen Vuong, David Won, Museop Kim, among others learned the procedures involved in resuscitation, to ensure their portrayals in the scene will be accurate. Amelia opens May 8.

THE NATIONAL THEATRE AT NOON on Thursday, April 15, presents Dr. Ruth Simkin as she discusses her new memoir The Jagged Years of Ruthie J. an intimate and compelling journey through the netherworld of 1960's psychiatry at Rockville's Chestnut Lodge Psychiatric Hospital.

In a frosty Canadian winter, eighteen-year-old Ruthie's bizarre behavior leads to trouble with the police. A diagnosis of Epilepsy, then considered a mental illness, is determined to be the root cause of her rebelliousness, and she is sent by her family to Rockville's Chestnut Lodge Psychiatric Hospital for treatment. Horror, friendship, love and laughter abound in this compelling memoir that traces a young woman's efforts to free herself from her involuntary confinement to become an internationally renowned physician.

This free, salon-style series explores our heritage, culture and current events with an author reading and discussing a new book in the intimate and elegant Helen Hayes Gallery of the historic National Theatre, Washington, DC.

NEXT TO NORMAL had some high profile audience members for the April 3 matinee. Secretary of State Hillary Clinton, former U.S. President Bill Clinton, their daughter Chelsea and her fiancée Mark Mezvinsky, attended the Tom Kitt-Brian Yorkey rock musical about a family in crisis. The Clintons gave Next to Normal a standing ovation.

DISTRACTED by Liza Loomer which in 2007 opened at the Mark Taper Forum in Los Angeles and a year ago had an extended run at Off-Broadway's Laura Pels Theatre, opens April 11 at the Caldwell Theatre Company in Boca Raton, Florida

The production is connected with the Caldwell being the recipient of a Florida grant to present a play that deals with some aspect of health and wellness and relevant to our times. The Caldwell selected to present Distracted whose central focus revolves around a mother and father coping with their nine-year-old son who has been diagnosed with ADHA. The parents exhaust themselves trying every conceivable treatment currently available.

According to the theater: "Essentially, Ms. Loomer has crafted a play that uses this family as a metaphor for our society in general that is collectively suffering from a form of ADHD, with constant stimulation, overabundance of options, and hyper kinetic lifestyles. Oh, and did we mention, Distracted is one of the funniest plays you'll find and is as entertaining as it is educational. It is very much a comedy with tons of heart."

The grant requires that Caldwell provide their audiences with information and educational forums of this topic. Several events have been scheduled includes talk back sessions with speakers from medical, education, and support groups to answer question to educate and enlighten about ADHD. The first talk back panel takes place Wednesday, April 14.

Distracted runs April 11 to May 16.

HALL OVERTON: OUT OF THE SHADOWS In partnership with the Jazz Loft Project, this evening program is devoted to exploring the monumental, behind-the-scenes influence of pianist, arranger, composer, and teacher Hall Overton.

Sam Stephenson, Director of the Jazz Loft Project, and pianist Ethan Iverson will moderate a lively discussion with composers Steve Reich and Carman Moore and conductor Joel Sachs about the life and work of Hall Overton and what it is like to perform his music today.

Wednesday, April 14, 2010 in the Bruno Walter Auditorium at The New York Public Library for the Performing Arts, Dorothy and Lewis B. Cullman Center, The Duke Jazz Talks are part of the two-year Library for the Performing Arts' project funded by the Doris Duke Charitable Foundation to present, document, and preserve jazz, contemporary dance, and theater performances and related oral histories.

THE MOST FAMOUS WOMAN IN THE WORLD a staged reading of the screenplay. In 1953, Christine Jorgensen stepped off a plane in New York City and kick-started the sexual revolution. Based on a true story, the film recounts how a shy, insecure boy from the Bronx became "The Most Famous Woman in the World."

The Most Famous Woman in the World, by Kerthy Fix and Craig Harwood, is one of the two winners of this year's NewDraft Screenplay Competition and Reading Series. NewFest will be held this year from June 3, 13, 2010 at the SVA Theater in Chelsea. This staged reading takes place Wednesday, April 14, at 92Y Tribeca Mainstage in NYC.





CHICHESTER FESTIVAL THEATRE GENERATES BUZZ AS RUPERT EVERETT STARS IN PYGMALION
Rupert Everett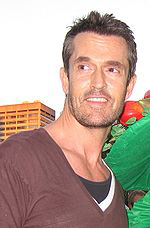 The word on the street is that Sir Cameron Mackintosh shouldn't cast Henry Higgins in his remake of My Fair Lady until after he's seen Rupert Everett portray Higgins, at the Chichester Festival Theatre, in a production of Shaw's Pygmalion.

Pygmalion co-stars Stephanie Cole in a July 9-August 27 run at the 1206 seat Festival Theatre.

Positioned in the beautiful surroundings of Oaklands Park, Chichester Festival Theatre is one of the United Kingdom's flagship theatres, with a dazzling international reputation for producing a wide range of theatrical productions, from musicals and comedies, to classic drama and innovative new writing.

Chichester Festival Theatre was founded by Leslie Evershed-Martin CBE, a local ophthalmic optician and councilor who was inspired by Canada's Stratford Ontario Shakespeare Memorial Theatre. Sir Tyrone Guthrie, its founder, encouraged him to proceed with what many people believed was an impossible dream. From that day in 1962 when 'the impossible theatre' opened with Laurence Olivier as its first Director, Chichester Festival Theatre has built an international reputation for theatrical excellence.

The emphasis of the theatre's program is on the summer Festival, which runs from April to September and includes plays from classics to contemporary writing, as well as musicals and a program of events designed to enhance the audiences' enjoyment of the productions.

Festival 2010 begins April 15 with Bingo: Scenes of Money and Death by Edward Bond. Patrick Stewart, Catherine Cusack, Richard McCabe and Jason Watkins will star. The production centers around William Shakespeare in the last days of his life. Shakespeare is faced with the prospect of losing the land he bought with the money made from his plays. Suddenly he finds himself in the same situation as one of his greatest characters, Lear. Using contemporary documents and what is known of him as a writer and a man, Bond shows that the contradictions of Shakespeare's life and time are uncannily close to those of our own. He, too, lives in crisis.

The production runs in the 283 seats Minerva Theatre, which was built in 1989.

That is followed by Yes, Prime Minister on May 13 in the festival Theatre. This world premiere is a new comedy by Antony Jay and Jonathan Lynn, starring Henry Goodman and David Haig

Thirty years ago the first episode of Yes, Minister was broadcast and went on to become television's most successful political comedy ever. It and the equally successful sequel, Yes, Prime Minister, captured a niche in the political consciousness of the nation.

The original writers of these classic series have reunited for this anniversary production and now the Prime Minister Jim Hacker, his Cabinet Secretary Sir Humphrey Appleby and his Principal Private Secretary Bernard Woolley are all back, in a brand new play.

Love Story, inspired by Erich Segal's best-selling iconic novel, is a brand new musical version which will be mounted in the Minerva Theatre beginning May 29. Written by Erich Segal with music by Howard Goodall. Book and Lyrics by Stephen Clark. Additional Lyrics by Howard Goodall.

Broadway comes to Festival Theatre on June 21 with the classic American musical 42nd Street. Music by Harry Warren. Lyrics by Al Dubin. Book by Michael Stewart and Mark Bramble. Based on the novel by Bradford Ropes.

The Critic/The Real Inspector Hound is the double bill presented July 2-August 28 on the stage of the Minerva Theatre. The Critic by Richard Brinsley Sheridan. The Real Inspector Hound by Tom Stoppard.

In The Critic, Sheridan gleefully satirizes the theatre of his day. Mr Puff invites Sir Fretful Plagiary and the theatre critics Dangle and Sneer to a rehearsal of his latest play, the bombastic and improbable Spanish Armada. Sheridan sets about joyfully parodying the acting styles, theatrical conventions and Green Room foibles of his time with a subtle hilarity which remains sharp and fresh to this day.

In The Real Inspector Hound, two self-obsessed theatre critics, Moon and Birdboot, find they have blundered out of the auditorium and into the plot of the hackneyed whodunit they have come to review. Mist rolls off the marshes, telephone lines are cut, a mad murderer is on the run, and the critics' worlds converge with the twists of the murder-mystery's plot. As the lines between the real and the imagined, between fate and free will, become blurred, suddenly nothing is quite what it seems.

The Ragged Trousered Philanthropists by Robert Tressell with a new adaptation by Howard Brenton is on the Minerva stage July 15-August 26.

What is 'sloshing'? What is the art of 'bodging'? Anyone want a Victorian fire grate, knocked down price, no questions asked? Howard Brenton's new adaptation of Robert Tressell's classic novel brings to life the tragic-comedy of a group of working men and their families as they struggle for survival on the underside of Edwardian England. This is the most human of stories, asking questions about how we live that remain unanswered to this day.

Passionate, highly entertaining and gloriously funny, The Ragged Trousered Philanthropists dramatizes the little daily successes and the disasters of the group, living under the constant fear of being laid off by employers forever looking for new corners to cut. Both workers and bosses are caught in a system spiraling out of control, but why must the workers always come out worse?

In a famous comic scene, one of the decorators attempts to awaken his unenlightened fellows by trying to explain economics with slices of a loaf of bread.

Robert Tressell was a working decorator who died in 1911 and was buried in a pauper's grave. His famous novel was published in 1914 in a shortened form; over the next 30 years it achieved a special status, becoming an underground text as more and more of the original became available.

The Master Builder beginning September 9 in the Minerva Theatre. A new adaptation of the Henrik Ibsen classic by David Edgar, starring Michael Pennington.

ENRON by Lucy Prebble. The runaway hit of Festival 09, ENRON opened to rave reviews and sell-out success. It now returns to Chichester, this time to the Festival Theatre for ten performances only - September 10-18 - prior to a national tour, following runs at the Royal Court and in the West End, and a Broadway production which opens April 27 at the Broadhurst Theatre and stars Tony Award winner Norbert Leo Butz as disgraced corporate executive Jeffrey Skilling.

A Month in the Country by Ivan Turgenev, adapted by Brian Friel, closes out the season. That will be staged September 23-October 16 in the Festival Theatre.


CURTAIN DOWN


LOOPED starring Valerie Harper as a late-career Tallulah Bankhead, will close on Broadway April 11 after 27 previews and 25 regular performances at the Lyceum Theatre.



THE ADDAMS FAMILY book by Marshall Brickman and Rick Elice. Music and lyrics by Andrew Lippa; based on characters created by Charles Addams. Directed and designed by Phelim McDermott and Julian Crouch.

Starring Nathan Lane (Gomez Addams), Bebe Neuwirth (Morticia Addams), Terrence Mann (Mal Beineke), Carolee Carmello (Alice Beineke), Kevin Chamberlin (Uncle Fester), Jackie Hoffman (Grandma), Zachary James (Lurch), Adam Riegler (Pugsley Addams), Wesley Taylor (Lucas Beineke) and Krysta Rodriguez (Wednesday Addams).

There are three great aspects to this production, which officially opened Thursday at the Lunt-Fontanne Theater and was seen in previews; the soon to be award-winning sets, puppets by Basil Twist and Nathan Lane who shines in one of the most disappointing musicals to open on Broadway in this or any season.

LEND ME A TENOR a revival of the Ken Ludwig farce, directed by Stanley Tucci. Enjoyed the original 1989 production so much that I saw it three times. Enjoyed this revival just as much.

It's September 8, 1934, and Cleveland's premiere opera producer is on the verge of a nervous breakdown. The tickets are sold, the stage is set, and the thirty-piece orchestra is ready. But, it's about to become un disastro gigantesco, because it's three minutes to curtain, and the leading man - the greatest tenor in the world - has gone missing!

Starring Tony-award winner Anthony LaPaglia as Tito. Tony nominee Jan Maxwell portrays his wife, Maria. Justin Bartha as Max all but steals the show. Tony Shalhoub is the opera company GM and Mary Catherine Garrison is his daughter with Tony nominee Jennifer Laura Thompson as the diva. Also in the production are Jay Klaitz and Brooke Adams.

. Go. Enjoy. Laugh your troubles away. Seen in previews, the hilarious offering is at Broadway's Music Box Theatre, NYC.

CLOSER THAN EVER the award winning musical revue by Richard Maltby, Jr. & David Shire has a new 20th Anniversary production starring original cast members Sally Mayes & Lynne Wintersteller Along with George Dvorsky & Sal Viviano.

Closer Than Ever is a theatrical revue filled with wise and witty "songs of experience," that reflect on marriage, parents, children, and lasting friendships. As part of their ongoing efforts to update and keep the work relevant to a new generation of theatergoers Maltby and Shire are adding new material which includes a new song called Dating Again about the pitfalls and pleasures of being single again, as well as updating outdated lyrics and additional material.

The production will feature co-direction & musical staging by J. Kurt Stamm, musical direction by Patrick Brady, scenery designed by Roman Tatarowicz, costumes designed by Thom Heyer and lighting designed by Ryan O'Gara.

From April 16-25 in the Claire Shulman Playhouse Main Stage Theatre at Queens Theatre in the Park, Flushing Meadows Corona Park, Flushing, NY.

NIGHTMARE ALLEY a World Premiere Musical with book, music and lyrics by Jonathan Brielle. Based on the William Lindsay Gresham novel of the same name. Directed by Gilbert Cates.

The show encourages people to: "Step right up and step right into Nightmare Alley - where fate and free-will collide. This world premiere musical tells the tale of a young carnie couple whose wondrous feats make believers of us all. But there are plenty other side shows in this story – freaks, geeks, lovers and fools bring perfect harmony to this evocative new score. Come one, come all, to this delicious dance with fate."

Featuring: James Barbour, Melody Butiu, Larry Cedar, Sarah Glendening, Travis Leland, Michael Mc Carty, Mary Gordon Murray, Anise E. Ritchie, Leslie Stevens, Alet Taylor and Burke Walton.

Performances begin April 13 at the Geffen Playhouse in Los Angeles.

HARVEY by Mary Chase. Directed by Gregory Boyd.

Starring Alley Theatre Artists Jeffrey Bean as Duane Wilson, James Belcher as Judge Omar Gaffney, James Black as Elwood P. Dowd, Elizabeth Bunch as Myrtle Mae Simmons, Emily Neves as Ruth Kelly R.N., Melissa Pritchett as Miss Johnson/Betty Chumley, John Tyson as William R. Chumley M.D., and Todd Waite as E.J. Lofgren. The cast also features Obie Award winner Kristine Nielsen as Veta Louise Simmons, Anne Quackenbush as Mrs. Ethel Chauvenet and Mark Shanahan as Lyman Sanderson M.D.

Affable Elwood P. Dowd has a kind word for everyone he meets. He lives a quiet life with his social-climbing sister and her daughter and is devoted to his loyal and trustworthy friend and constant companion, Harvey. The fact that Harvey happens to be a six-foot tall invisible rabbit doesn't seem to bother Elwood but is an ongoing embarrassment to his family who decides to have him committed. In this Pulitzer Prize-winning comedy, the medical establishment is turned topsy-turvy as Elwood and Harvey cause pandemonium.

The design team includes Scenic Design by Hugh Landwehr, Costume Design by Judith Dolan, Lighting Design by Pat Collins, Original Composition and Sound Design by Josh Schmidt, and Dramaturgs Mark Bly. Previews start April 16, 2010 on the Hubbard Stage at the Alley Theatre in Houston.

FIDDLER ON THE ROOF

Harvey Fierstein as Tevye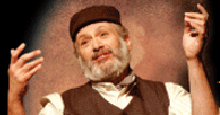 based on the stories of Sholom Aleichem, starring Harvey Fierstein as the iconic milkman Tevye in a revival of the award-winning Broadway musical.

The production features Susan Cella, Kaitlin Stilwell, Jamie Davis, Deborah Grausman, Kerry Alexander, Hannah Delmonte, Mary Stout, Zal Owen, Colby Foytik, David Brummel, Larry Block, Joel Bernstein, Gary Brintz, Michael J. Farina, Rick Pessagno, Scott Leiendecker, Stephen Lee Anderson, Matthew Marks, Mark Donaldson, David W. Gilleo, Trevor Illingworth, Arthura. Atkinson, Matthew Rossoff and John Preece.

This timeless classic is filled with a rousing, heartwarming score, which includes Sunrise, Sunset; Tradition; Matchmaker, Matchmaker and If I Were A Rich Man.

The Bottle Dancers are; Richard Gatta, Scott Leiendecker, Rick Pessagno and Matthew Rosoff.

The ensemble includes; Leslie Alexander, Katie Babb, Joanne Borts, Mark Donaldson, David Enriquez, Richard Gatta, David W. Gilleo, Rebecca Hoodwin, T. Doyle Leverett, Rusty Mowery, Jessica Scholl, Emily Shoolin and Juliana Tefanov.

April 13-May 2 at the National Theatre in Washington, DC.

FENCES by August Wilson, directed by Kenny Leon and starring two-time Academy Award-winner Denzel Washington and Academy Award nominee and Tony Award winner Viola Davis.

In addition to Denzel Washington as Troy Maxson and Viola Davis as Rose, the cast features Chris Chalk as Cory, Stephen McKinley Henderson as Jim Bono, Russell Hornsby as Lyons, and Mykelti Williamson as Gabriel, with Eden Duncan-Smith and SaCha Stewart-Coleman alternating in the role of Raynell.

Both a monumental drama and an intimate family portrait, Fences tells the story of Troy Maxson, a man torn between the glory of his past and the uncertainty of his future. Emboldened by pride and embittered by sacrifice, Troy is determined to make life better for future generations, even as he struggles to embrace the dreams of his own son.

The production team includes Branford Marsalis (Original Music), Santo Loquasto (Set Design), Constanza Romero (Costume Design), Brian MacDevitt (Lighting Design), and ACME Sound Partners (Sound Design). The production begins previews on Wednesday, April 14, 2010 and opens on Monday, April 26, 2010 at the Cort Theatre, NYC.

LOVE NEVER DIES Andrew Lloyd Webber's sequel to his Phantom of the Opera has delayed its Broadway transfer until spring 2011 so that Webber may deal with "post-operative problems" from his treatment for prostate cancer.

The official release in part states: "The original opening date, planned for November 2010, was set before Lloyd Webber was diagnosed with prostate cancer last fall. Although the cancer has been eradicated, there have been post-operative problems. These have been aggravated by recent air travel and Lloyd Webber's doctors have requested that he does not take any further long-haul flights for the time being and until the problem has been investigated. This prevents him attending auditions and being part of the pre-production process in New York on the original schedule."

BEAUTY AND THE BEAST plays the Peabody Auditorium in Daytona Beach, Florida on April 19-20. The two nighter will be the largest Broadway show ever to play the Peabody. The musical, which ran for more than 13 years on Broadway, used 81 wigs, 580 costumes pieces, including some pieces from the original Broadway costumes; 350 feet of streamers dispatched over the audience during Be Our Guest, The Star Drop curtain with lights to create the starry sky, weights 450 pounds; The West Wing piece weights about 1,700 pounds.

PRIVATE LIVES by Noel Coward. Directed by Richard Eyre.

Starring Sex in the City Kim Cattrall as Amanda, Matthew MacFadyen as Elyot, Simon Paisley Day as Victor and Lisa Dillon as Sybil.

One of Noel Coward's best loved plays, glamorous, rich and reckless, Elyot and Amanda have been divorced from each other for five years. Now both are honeymooning with their new spouses in the South of France. When by chance they meet again across adjoining hotel balconies, their insatiable feelings for each other are immediately rekindled. Without a care for scandal, new partners or memories of what drove them apart in the first place, they hurl themselves headlong into love and lust…

At the Vaudeville Theatre in London through May 1.





WHO'S WHERE


BOB DYLAN has been banned in China, disappointing him and forcing him to cancel several concerts. He was scheduled to tour Beijing, Shanghai, Taiwan, South Korea and Hong Kong this month after finishing a string of dates in Japan. His promoter Brokers Brothers Herald announced that Dylan had been blocked by the Chinese government. "China's Ministry of Culture did not give us permission to stage concerts in Beijing and Shanghai, so we had no alternative to scrap plans for a South East Asian tour," said Jeffrey Wu, the promoter's head of operations, told the South China Morning Post.

Mr Wu added that the "chance to play in China was the main attraction for him [Dylan]. When that fell through, everything else was called off."

Wu admitted that Dylan's past as a counterculture hero may have worried the Chinese authorities. The Chinese ministry of culture must approve all foreign musical acts before they can perform in China.

CONON O'BRIEN kicks off his Legally Prohibited from Being Funny on Television tour April 12. The tour's press release promises "a night of music, comedy, hugging, and the occasional awkward silence." The revue will include Conan's longtime sidekick Andy Richter and Conan's former Tonight Show band special guest Reggie Watts. The two-month, 30-city tour begins at the Hult Center For the Performing Arts in Eugene, OR. The next night they open up a two nighter at the Orpheum Theatre in Vancouver, BC. On April 16 they set up shop at the INB Performing Arts Center in Spokane, WA. April 17 finds them at the River Cree Resort in Enoch, AB.

UPRIGHT CABARET at the LA Mirada Theatre for the Performing Arts presents Jake Simpson, Leslie Odom, Jr. and a special appearance by Grammy nominated /multiplatinum artist Taylor Dayne performing their own selections while highlighting the music of Stevie Wonder, Aretha Franklin and Michael Jackson, under the musical direction of Chris Bratten. Sunday, April 18, 2010, La Mirada, CA.

WEDNESDAY NIGHT AT THE IGUANA with hosts Dana Lorge and Richard Skipper. Bill Zeffiro on keyboard & Saadi Zain on bass. Wednesday's guests include: Bending Threads, Kathleen France, Jon Burr and Lynn Stein, Helena Grenot, Karen Oberlin. April 14 at the Iguana VIP Lounge, NYC.

JOAN RIVERS making everyone laugh at the Venetian Showroom in Las Vegas April 15-17.

AMANDA McBROOM the Grammy nominated songwriter for The Rose presents a show dedicated entirely to her songwriting inspiration Jacques Brel. With both piano and guitar accompaniment Amanda will perform Chanson des Vieux Amants; Marieke; Carousel, and a few rare gems. Friday, April 16 at the Empire Ballroom, Sir Francis Drake Hotel, San Francisco.

BON JOVI perform Tuesday, April 13 at the BOK Center in Tulsa, OK. On Thursday they are on stage at the Philips Arena in Atlanta and on Saturday the tour stops at the St. Pete Times Forum in Tampa, FL.

SMOOTH JAZZ AND SOUL featuring comedian Mike Brooks and Jazz Artists Marcus Johnson and Slim Man with keyboard player Benjie Porecki. Thursday, April 15, at the Laugh Out Loud Station in Waldorf, MD.

EAGLES open a two nighter at the Hollywood Bowl on Friday, April 26.

NICKELBACK performs Tuesday, April 13 at the Verizon Center in Washington, DC. On Wednesday the show is at the Hampton Coliseum in Hampton, VA. Friday the tour stops at the Bi-Lo Center in Greenville, SC. On Saturday the performance takes place at the Coliseum in Greensboro, NC.




FINAL OVATION


CORIN REDGRAVE a member of the Redgrave acting dynasty, died aged 70, on Tuesday, April 6, 2010.

Son of Sir Michael, brother of Vanessa and Lynn and uncle of the late Natasha Richardson, he was taken ill at home in the early hours of Sunday morning, April 4, 2010.

Born in London in 1939, Redgrave entered the "family business" while studying at Cambridge University. His first stage appearance was at the Royal Court in 1961, playing Lysander in a production of A Midsummer Night's Dream. In 1998 he won a Laurence Olivier award for his work in Tennessee Williams's play Not About Nightingales. His first major screen role came in 1966 when he appeared in Oscar-winning historical drama A Man for All Seasons. He was recently seen on stage in a two-man play based on the writings of blacklisted Hollywood screenwriter Dalton Trumbo. As a film actor he is perhaps best known for his role in Four Weddings and a Funeral, in which he played Andie McDowell's husband Hamish. Redgrave was diagnosed with prostate cancer in 2000 and suffered a heart attack at a political meeting in Essex in 2005.

Redgrave was also known for his political activism and was part of a 2004 bid to impeach Tony Blair over the invasion of Iraq.

A statement issued by his widow Kika Markham. Markham said Redgrave - who is survived by his actress daughter Jemma and his sons Luke, Harvey and Arden - died "very peacefully [and] surrounded by his family."

The family said they would "like to thank St George's Hospital [in London] for their care in his last few days."

CRAIG NOEL Founding Director of The Old Globe, in San Diego died at his home in San Diego of natural causes on April 3. He was 94 years old. Noel was a significant figure in the development of American theater, having led the Globe from its earliest days as a community organization to an internationally renowned institution. Over his more than 70-year career at the Globe, Noel directed more than 200 works, produced an additional 270 productions and created innovative and influential theater programs.

In 2007, Noel received the National Medal of Arts - the nation's highest honor for artistic excellence - by President George W. Bush in a ceremony at the White House. Noel had been in failing health but remained active through his unflagging support of live theatre..

Noel created one of nation's most successful not-for-profit arts organizations, overseeing the expansion of the Globe to a Tony Award-winning three-theatre complex. In 1949, he launched the San Diego National Shakespeare Festival and ten years later guided the Globe from community to professional status, establishing the first full Actors' Equity company in California. In the early 1960s, Noel developed an audience for new plays with seasons he programmed at the La Jolla Museum of Contemporary Art, exposing local audiences to such playwrights as Samuel Beckett, Eugene Ionèsco, Luigi Pirandello, Bertolt Brecht and Edward Albee. The success of that series led to a new play series at the Falstaff Tavern, later renamed Cassius Carter Centre Stage. In 1984, the Globe was the ninth theatrical institution selected to receive the Regional Theatre Tony Award.

Noel played an instrumental role in the careers of many theatre artists – including three-time Tony Award-winner Jack O'Brien, whom he hired as Artistic Director in 1981. Scores of distinguished American actors, including many who became well known to wider audience such as such as Marion Ross, David Ogden Stiers and Kelsey Grammer, have worked with Noel throughout the years and consider him their mentor.

On Thursday the Old Globe announced that a memorial service Celebrating the Theatrical Legacy of Craig Noel will be held on Monday, May 24 at the Old Globe Theatre. Following the service, a reception will be held on the theater's Copley Plaza. On the day of the memorial, the Globe's lower courtyard will be named the Craig Noel Garden. Both entrances to the garden will bear his name and a dedication plaque will be located at the main entrance. The prominent courtyard located directly below the iconic California Tower hosts dozens of Globe events each year, is a gathering place for staff and artists, and is used by countless park visitors from around the world.

PHILIP LANGRIDGE British tenor who died at the age of 70. after a short battle with cancer. Opera Australia mourns the loss of Langridge who delighted Australian opera audiences with his performances as Aschenbach in Death in Venice and Captain Vere in Billy Budd. He was considered to be among the foremost exponents of English opera and oratorio.

Langridge was made Commander of the Order of the British Empire (CBE) for his services to music in 1994. He was married to Irish mezzo-soprano Ann Murray until his death from bowel cancer. Langridge is survived by their son Jonathan Philip (born 1986, Greenwich, London), and his three adult children from his previous marriage: Anita, Jennifer, and opera director Stephen.

DIXIE CARTER best known as Julia Sugarbaker on the CBS sitcom Designing Women died Saturday, April 10, 2010. She was 70.

The death was announced by her publicist Steve Rohr, who also represents her husband Hal Holbrook. He did not disclose where she died or the cause of death.

"This has been a terrible blow to our family," Holbrook said in a statement. "We would appreciate everyone understanding that this is a private family tragedy."

The Tennessee native made her stage debut in a 1960 production of Carousel in Memphis. She moved to New York City in 1963 and was cast in a production of Shakespeare's The Winter's Tale. She appeared on and off-Broadway as well, most recently portraying diva Maria Callas in Terrence McNally's Master Class a role created by Zoe Caldwell.

Her first two marriages ended in divorce. In 1967, Carter married businessman Arthur Carter and they had two daughters, Mary Dixie and Ginna. She divorced Carter in 1977, and married Broadway and TV actor George Hearn the same year. Two years later, in 1979, she divorced Hearn. She married for the third time on May 27, 1984, to Hal Holbrook.

The Dixie Carter Performing Arts and Academic Enrichment Center (informally called "The Dixie") in Huntington, Tennessee is named in honor of Carter.



Next Column: April 18, 2010
Copyright: April 11, 2010. All Rights Reserved. Reviews, Interviews, Commentary, Photographs or Graphics from any Broadway To Vegas (TM) columns may not be published, broadcast, rewritten, utilized as leads, or used in any manner without permission, compensation and/or credit.
Link to Main Page
---
Laura Deni



U.S. Postal Address: Post Office Box 60831, Las Vegas, NV 89160
CLICK HERE FOR COMMENT SECTION