! >
Broadway To Vegas
 
  SHOW REVIEWS  CELEBRITY INTERVIEWS  GOSSIP  NEWS

| | |
| --- | --- |
| | |
THEATER FOR THE STUTTERING - - MRS. FARNSWORTH - - LUCILLE LORTEL AWARDS - - A PICASSO - - TELEVISION DOCUMENTARY FESTIVAL - - KELLY CLARKSON & CLAY AIKEN PERFORM - - PRYMATE BEGINS PREVIEWS - - JUMPERS IN PREVIEWS - - DONATE . . . Scroll Down


Copyright: April 11, 2004
By: Laura Deni

CLICK HERE FOR COMMENT SECTION
STUTTERING THEATRE ARTICULATES
Austin Pendleton played a stuttering attorney in My Cousin Vinny.
The stuttering attorney in My Cousin Vinny, portrayed by actor Austin Pendleton, an alumnus of Yale University, garnered a lot of laughs. In real life people who stutter frequently find themselves on the receiving end of ridicule.

The New York City based Our Time Theatre Company is an artistic home for people who stutter.

According to the Stuttering Foundation of America over three million Americans stutter, with males affected four times the rate of females.



James Earl Jones stuttered. At an early age he started to take dramatic lessons to calm himself down.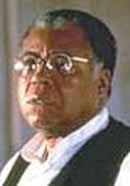 Some 20 percent of all children go through a stage of development during which they encounter disfluencies severe enough to be a concern their parents. The best prevention tool is early intervention.

Children and adults who stutter are no more likely to have psychological or emotional problems than children and adults who do not. There is no reason to believe that emotional trauma causes stuttering.

James Earl Jones, John Stossel, Bill Walton, Mel Tillis, Winston Churchill, Marilyn Monroe, Carly Simon, Annie Glenn, Nicholas Brendon, Ken Venturi, Bob Love, John Updike, King George VI - all stuttered and went on to have successful lives.



Taro Alexander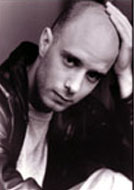 Our Time Theater Founder and Artistic Director, Taro Alexander, has stuttered since he was five. His own experiences, combined with the transformative power of theater compelled him to create this theater company an environment free from ridicule where young PWS (people who stutter) discover the joy of creating and performing original theater.

Alexander currently performs in the off-Broadway hit, STOMP. He played Jay in the National Tour of Neil Simon's Lost In Yonkers. He has appeared on Law & Order. He is the recipient of the Charles Van Riper Award and was honored by the National Council on Communicative Disorders at the John F. Kennedy Center for the Performing Arts in Washington, D.C. in March, 2002.



Jane Alexander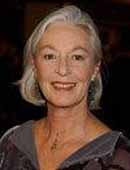 On Monday, May 10, this theater company will celebrate the first day of National Stuttering Awareness Week with their 2nd Annual Benefit Gala, hosted by Jane Alexander and honoring Dr. Alan Rabinowitz. Performances by: The Our Time Teens, STOMP, Adam Pascal, Alice Ripley and Everett Bradley.

Managing Director Chelsea Lacatena spoke with Broadway To Vegas about this unique theatrical venture.

"We haven't heard of anybody else doing this," she emphasized. "The Our Time teen company members study acting, singing, playwriting, drumming, and dance with professional artists. Exercising these skills, they create original plays that are performed in New York City theaters, at Speech-Language-Hearing conferences, for the greater stuttering community, at conventions, schools, and for the general public. There is no audition for prospective members, no performance experience necessary, and Our Time serves its members free of charge."



Managing Director Chelsea Lacatena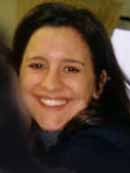 All members of the program stutter - as does the staff - with the exception of Lacatena.

"The children write the plays," Lacatena explained. "This is our third year. And, every year it has been different. The first year they broke up into pairs and wrote short - 15-20 minute - plays. Last year they got together and wrote one play as a whole company - and that was a two and a half hour musical. And, that is what it is going to be again this year."

A major accomplishment in more ways than one.

"They are all very supportive of each other and open to each other's ideas," she insisted. "And, it's important that they all get to say whatever it is they want to say. They were very good at it."

Tickets are sold to the public.

"This year were are doing four performances over one week-end - June 18-20. The musical is called For the Love of Family."

"Taro Alexander, the artistic director, directs the plays."

Unlike most off Broadway productions the goal not to transfer to Broadway.

"The goal of the theater company isn't to product a new work that will move to Broadway," she explained. "The goal is to give the kids an opportunity to express themselves, build their confidence and give them the experience of creating and performing theater that came from them."



Mel Tillis. His autobiography is aptly titled Stutterin' Boy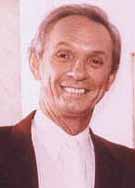 Singer Mel Tillis stutters when he talks but sings smooth as satin.

"That isn't a stunt," she stressed. "That actually happens with our kids as well. We've met a lot of people over the last three years who are stutters and say that when they sing they do not stutter. We've only met one gentleman who says he still stutters when he sings."

"That also kind of goes along with our meeting many speech therapists," she continued. "There is a therapy that speech teachers call elongated speech. To help practice what it sounds like to be fluent, they elongate their speech, which is sort of like singing. That is an exercise used in speech therapy. But, of course, in real life people don't sing when they speak."

"I'm not a person who stutters and I think this experience is a valuable experience even for children who don't stutter, because it is a sense of accomplishment, commitment in that they have created something and developed or improved writing skills," Lacatena emphasized.

"These kids give us four hours of every Saturday from October until June. They come every week. We don't have a problem with people arriving late or no shows."



Everett Bradley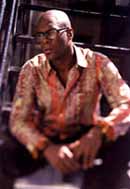 "On Saturdays we have a group of volunteers that come and help with the workshops. Our musical director is a volunteer," related Lacatena referring to Everett Bradley. "He works with the kids to help them write their songs. There are four or five songs in this year's production."

Bradley was nominated for a Grammy Award in 1997 for his work on an R&B track from Quincy Jones' album Juke Joint. Bradley has performed and recorded with Patti Austin, Jon Bon Jovi, David Bowie, Macy Gray, Bobby McFerrin, Sting, and Stevie Wonder.He Bradley directed and performed in STOMP and co-created and starred in the Broadway musical Swing!

"We have a woman who helps with choreography, a woman who helps with costumes, all of the designers are volunteers," she stressed.

Now salaried, she began her service as a volunteer. "Taro and I are the only ones who now get a salary," added Chelsea. "I was the first and this year Taro started receiving a salary. Oue salaries are just enough to survive, so we can keep this going."

"The kids will perform some songs from the new show at the benefit hosted by Jane Alexander, as a sneak peek of what is happening in June."

"Our biggest challenge is to make people aware of what we are doing - especially when it comes to fund raising. They are a lot of foundations that give to arts, education, youth organizations and social service organizations. We are just trying to find out niche in that area. We are trying to reach out to people and let them know that we are here."

"And, also to just fine all of the kids that are out there that would like to be involved," added Lacatena, a former pre-K level school teacher at the Children's Aid Society, who has a degree in theater.

"Taro says that when he first started the company he assumed that it would be the kids would get together and write about stuttering and how it makes them feel. But, that really hasn't been the case. Most of them have really wild, fantastic imaginations," she exclaimed."

"They really tap into that. Then, we have some things that sneak in there - scenes about being teased. But, the majority of them just want to have fun and explore their imaginations and put on really fun shows."

"We're trying to use theater as a way to create to help boost confidence and self esteem. Theater is a very powerful. These people are often misunderstood because this affliction is misunderstood. People who stutter seems to have similar experiences - growing up feeling like they couldn't talk because if they did they either got rushed or interrupted or teased. We're just trying to let these kids know that they can speak freely."

"We do have an advisory board and there are a speech language pathologists on it. We definitely reach out to that community. We have great support from that community, because what we are doing supports what they are doing."

"What we have heard from the parents is that their kids are talking more, which is important. Theater is a marvelous way to communicate with children - troubled or not - on any level. Theater is really very powerful."



Broadway To Vegas is supported through advertising and donations. Priority consideration is given to interview suggestions, news, press releases, etc from paid supporters. However, no paid supporters control, alter, edit, or in any way manipulate the content of this site. Your donation is appreciated. We accept PAYPAL. Thank you for your interest.



THE 10TH ANNUAL LUCILLE LORTEL AWARDS presented by The League of Off-Broadway Theatres and Producers will be presented May 3 at the Minetta Lane Theatre in New York City. CLICK FOR LIST OF NOMINEES


SWEET CHARITY


ACTORS' FUND SPECIAL PERFORMANCE April 18 in New York City: The company of Little Shop of Horrors, including Hunter Foster, Kerry Butler and Douglas Sills, will give their Actors' Fund Special Performance on Sunday, April 18th at The Virginia Theatre.


SPREADING THE WORD


2004 TELEVISION DOCUMENTARY FESTIVAL presented in New York City by the Museum of Radio and Television, in which each festival screening will be introduced by the filmmaker and followed by a dialogue between the audience and the production team that will explore issues crucial to the craft and content of the television documentary.

On April 14, The Fight, written, produced, and directed by Barak Goodman will unspool it's New York premiere followed by an in person discussion with Goodman.

On June 22, 1938, when heavyweight champ Joe Louis stepped into the ring at Yankee Stadium to defend his title against Max Schmeling, the world knew that this was no ordinary bout. Schmeling, a German, was Hitler's mascot: a two-fisted symbol of Nazi aggression. Louis was the most celebrated black athlete in segregated America, a vessel for the hopes of his race and the expectations of his nation. Their monumental matchup drew the largest radio audience in history and was arguably the most politically charged sporting event of the century. In Barak Goodman's riveting documentary, it forms the climax of an epic narrative arc that expertly weaves each boxer's personal journey into the larger canvas of a complex and combustible era.

SAY THE WORD Hollywood's top writers and comedians step out from behind the scenes to perform fresh original comedy written for their own voices. Presented lounge-style, with cocktails and snacks, by Un-Cabaret and Skirball Cultural Center. Hosted by Un-Cabaret's Beth Lapides. Guests will include Scott Carter (Politically Incorrect), Mike Blieden (Melvin Goes to Dinner), and Kevin Nealon (Saturday Night Live).Ages 21 and up. Friday, April 16 at the Skirball Cultural Center in Los Angeles.



PRYMATE by Mark Medoff, is set to open at the Longacre Theater on May 5, with previews beginning April 16. It had its premiere at Florida State University at Tallahassee in February where Medoff has been a visiting theater professor for the past two years.

Phyllis Frelich as Esther, James Naughton as Avrum, Heather Tom as Allison and Andre De Shields as Graham. Edwin Sherin directs.

Prymate, a controversial new version of a play that premiered at NMSU in 1996 as Gila centers around the conflict of two middle-age scientists with primal sex drives and an aging gorilla named Graham, who has been taught to "speak" several hundred words of American Sign Language but communicates a great deal more.

Complicating the scientists' choices: a young deaf-mute woman, Esther Leeper, who has spirited Graham away from the lab where she worked with him, setting up camp in a primitive site. Her former colleague and lover Avrum Belasco comes after her to reclaim Graham for use in his AIDS research, and possibly to rekindle the fire of their previous passion. At stake is the gorilla's right to age peacefully versus the possibility he might be used to find a cure for the AIDS virus.

Prymatewill open at the Longacre Theater on May 5, the cutoff for Tony Awards consideration. Nominations will be announced May 10. Medoff won a Tony Award for Children of a Lesser God, which also opened at the Longacre Theatre. Previews begin April 16.

ENCHANTED APRIL by Matthew Barber, based on a Novel by Elizabeth von Arnim. Tony Nominated for Best Play 2003 this delightful play has its West Coast Premiere at the Pasadena Playhouse.

Playwright Matthew Barber is a UCLA graduate; Enchanted April is his first play and garnered him several awards: John Gassner Award - Outstanding New American Play; Tony nomination - Best Play; Outer Critics Circle nomination - Best Play; Drama League nomination - Best Play.

The Playhouse brings you the romantic-comedy that transported New York audiences into the magical world of 1920's - era Italy. Four Englishwomen escape their cloudy and dreary lives - and marriages - to embark on a bold journey to Tuscany that will change their lives forever. Barber has penned a glamorous and funny story where the power of friendship and love collide with tradition.

First staging since it appeared on Broadway. Pasadena Playhouse in Pasadena, California April 16 - May 23.

FIFTH OF JULY Written by Lanford Wilson. Directed by Adam Arkin. Starring Robert Sean Leonard. Ken Talley, a recent Vietnam Vet, plays host to eccentric family members and old college friends for a summer holiday and struggles with the emotional stakes everyone holds in the past and the future of the family farmhouse he may sell. Pulitzer Prize-winner Wilson's bittersweet portrait captures the yearning and bewilderment of the rock and roll generation at the precise moment they realize the fireworks ended yesterday. April 14, 15, 16, 18 at L.A. Theatre Works, Venice, CA.

JUMPERS the revival of Tom Stoppard's metaphysical murder mystery with laughs, is back on Broadway.

The production, imported from England's National Theatre, stars Simon Russell Beale and Essie Davis and opens April 25 at the Brooks Atkinson Theatre. Preview performances began April 6.

David Leveaux directs this mounting in which Beale and Davis are making their Broadway debuts.

First seen in London in 1972 and then in New York in 1974, Jumpers concerns an ill-fated moon landing, a naked lady on a swing, a dead body in the closet, debate about the existence of God, the mysterious death of a Chinese acrobat and a fading musical-comedy star's extramarital affair. There is also an onstage band and a trained tortoise on the loose.

CALL ME MADAM From the Golden Age of Broadway, experience this rollicking musical that sends Washington socialite Sally Adams abroad to try her hand at international affairs. Featuring a toe-tapping Irving Berlin score, "Madam Ambassador" quickly learns that you just can't mix love and money. Winner of four Tony Awards the show has tuneful delights Hostess with the Mostes' on the Ball, You're Just in Love and I Like Ike.

Having originally opened in 1950 at the Imperial Theatre, Call Me Madam follows a "hostess with the mostes" as she becomes Madam Ambassador. This four-time Tony Award-winning musical was denied by the authors and producers to have been loosely based on Mrs. Perle Mesta, whom President Truman had sent to Luxembourg as ambassador and had been known as one of Washington's famous hostesses. Fueling public interest in the musical, Mrs. Mesta also happened to be a friend of Ethel Merman, who originated the role on Broadway.

With music and lyrics by Irving Berlin and book by Howard Lindsay and Russel Crouse, Call Me Madam sends Washington socialite Sally Adams abroad to try her hand at international affairs. James Brennan will direct and choreograph the Goodspeed production.

The role of Princess Maria will be portrayed by Catherine Brunell, Kim Criswell will play Sally Adams. Zachary Halley will portray Kenneth Gibson. David Hess will play Cosmo Constantine. Stephen Temperley will play Pemberton Maxwell. The cast of twenty also includes James Bodin, Nicole Debace, Michael Dionissiou, Kendra Doyle, Jerold Goldstein, Gary Harger, Joan Hess, Ashley Fox Linton, Mark Manley, Marci Reid, William Ryall, Ryan Swearingen, Kristen Beth Williams, Scott Willis and Branch Woodman. The musical director for Call Me Madame is Michael O'Flaherty, F. Wade Russo will be assistant musical director with orchestrations by Dan DeLange. Howard Jones will design the sets. Costume design is by Gail Baldoni, with lighting designed by David Segal.

Call Me Madam at the Goodspeed Opera House in East Haddam, CT April 16 – July 3.

A PICASSO starring Lucie Arnaz and Peter Michael Goetz as Pablo.

Written by Jeffrey Hatcher with John Tillinger directing.

Set in Paris during the height of the German Occupation, Lucie Arnaz plays the mysterious Miss Fischer, who has been hired by the Gestapo to interrogate the great Pablo Picasso regarding the authenticity of three paintings left behind by people fleeing the regime. Sex and power collide in this suspense-filled drama, which, while fictional, is nevertheless a graphic and revealing portrait of the most influential and controversial artist of the twentieth century.

A Picasso received the Barrymore Award for Excellence in Theatre for Outstanding New Play 2003 from the Theatre Alliance of Greater Philadelphia.

Derek McLane (sets), Ellis Tillman (costumes) and Steve Shapiro and Lane Starratt (sound).

April 13 - May 9 at the Coconut Grove Playhouse in Miami, Florida.

THE INTERNATIONALIST by Anne Washburn. Directed by Ken Rus Schmoll. An American on a business trip disembarks from a long plane ride to an unspecified European country. A beautiful colleague is there to meet him. They spend the night together and he thinks he's fallen into a great American movie where you go places and people are exotic with romance and challenge - where you have a blast and along the way become a worldly and sophisticated person. The next morning in the office he discovers that he's in a totally different type of movie - with no clear hero or moral. This is a play about the mystery of communication between nations, between people. Performed, in part, in a made up foreign language. The cast includes Mark Shanahan, Heidi Schreck, Gibson Frazier, Kristen Kosmas, Michael Stumm and Travis York. Officially opens April 19 at the 45 Bleecker Theatre, presented by 13P.

FAME ON 42nd STREET welcomes Marque Lynche to the cast. Lynche, a semi-finalist on the current season of Fox's American Idol, is joining the company of the off-Broadway show on April 13. He will play the role of Tyrone Jackson.

MRS. FARNSWORTH by A.R. Gurney. Directed by Jim Simpson. Starring John Lithgow and Sigourney Weaver and also starring Danny Burstein. Introducing Kate Benson, Fernando Gambaroni and Tarajia Morrell.

Weaver portrays a woman who maintains that while in college she aborted the child of her college sweetheart, George W. Bush. In Mrs. Farnsworth, a Bush family lawyer gives Weaver's character $10,000, a ticket to British Honduras and the name of a doctor.

Previews began March 19 with the production officially opening on April 7 for only 29 performances. The production company proudly boasts that - "The entire run of Mrs. Farnsworth is sold out. We will take names on a cancellation list 90 minutes before showtime. However, cancellations are unlikely."

Considering this is a Gurney play - he also authored The Cocktail Hour and stars two time Tony winner Lithgow and Tony award nominee Weaver, and this is the political season - wouldn't you think somebody might have guessed that people would want to attend and schedule a longer run? Reports are that the producers are considering adding more performances or moving the production to another location.

This new political comedy stars Sigourney Weaver in the title role and John Lithgow as her husband. Danny Burstein joins them as Gordon, Mrs. Farnsworth's writing instructor.

Costumes by Claudia Brown; lighting by Brian Aldous; technical director, Stefan Jacobs Presented by the Flea Theater, TriBeCa section of NY.

THE UNEASY CHAIR by Evan Smith. Directed by Jennifer Childs. Starring David Howey, and Maureen Torsney-Weir.

Why do people get married? Why do people drift apart? Why do English Judges wear those funny looking wigs? The answer to some of these questions can be answered by seeing this farcical comedy of manners that explores the institutional side of this blessed union between men and women.

Presented by 1812 Productions at the Adrienne Theatre in Philadelphia, PA. Performances through April 25.


| | | |
| --- | --- | --- |
| | | |
WHO'S WHERE


KELLY CLARKSON AND CLAY AIKEN perform, April 13 at the Pepsi Center in Denver. On April 15 they are on stage at the Kemper Arena in Kansas City and on April 16 the show is at the Xcel Energy Center in St. Paul, Minn.

MINDI ABAIR opens a three night engagement Friday at Kimball's East in Emeryville, CA.

STEVE TYRELL performs Friday at Rockwell Hall located at Buffalo State College in Buffalo, New York. On Saturday he's on stage at the Count Basic Theatre in Red Bank, N.J.

SMOTHER BROTHERS bantering Friday at the Honeywell Center in Wabash, Indiana. On Saturday they star at the Ameristar Casino in Kansas City.

ROD STEWART can be enjoyed Tuesday at the New Orleans Arena and on Thursday at the Ford Center in Oklahoma City.

JOSH GROBAN brings his talent to the Ohio Theatre in Columbus on Monday. The next night he's on stage at the Murat Theatre in Indianapolis, Indiana. Thursday finds him at the Palace Theatre in Louisville, KY. He closes out the week, Saturday, at the Tampa Bay Performing Arts Center in Tampa, Florida.

MELISSA MANCHESTER performing Thursday through Monday in Heinz Hall, Pittsburgh, PA.

PAUL ANKA opens a 7 day engagement at the MGM Grand in Las Vegas on Thursday, April 15.

Borgata Hotel in Atlantic City.

KENNY ROGERS on stage April 14 at the Barbara B. Mann Hall in Fort Myers, Florida.

MICHAEL BUBLE delighting crowds in Australia. He opens a two nighter Monday at the Perth Concert Hall in Perth. On Thursday he's on stage at the Festival Theatre in Adlaide and then is in the spotlight Saturday and next Monday at the Melbourne Concert Hall in Melbourne.

JEFF FOXWORTHY giving his redneck point of view Friday at the Constant Convocation Center in Norfolk, Virginia. On Saturday the laughs will be at the Emens Auditorium in Muncie, Indiana.

DANGERFIELD'S the New York comedy club, has a brainy line-up this week. Russ Meneve, from Hawthorne, N.J. is a graduate accountant from Montclair State College. Jessica Kirson from South Orange, N.J. earned a Master's degree from NYU in Social Work and Richie Byrne, a Staten Islander is a graduate of Wagner College as a drama major. They will be delivering the punch lines April 12 to 16 at Dangerfield's in NYC.

GEORGE WINSTON center sage Friday at the Four Rivers Center in Paducah, KY.

LARRY GATLIN AND THE GATLIN BROTHERS on stage Friday at the Performing Arts Center in Topeka, Kansas. On Saturday they can be enjoyed at the Kemp Center for the Arts in Wichita Falls, Texas.
















Next Column: April 18, 2004
Copyright: April 11, 2004. All Rights Reserved. Reviews, Interviews, Commentary, Photographs or Graphics from any Broadway To Vegas (TM) columns may not be published, broadcast, rewritten, utilized as leads, or used in any manner without permission, compensation and/or credit.
Link to Main Page
---
Laura Deni


CLICK HERE FOR COMMENT SECTION