! >
Broadway To Vegas
  
 SHOW REVIEWS CELEBRITY INTERVIEWS GOSSIP NEWS

| | |
| --- | --- |
| | |
KRISTIN CHENOWETH AS I AM CD - - AMERICAN THEATRE WING WORKING IN THE THEATRE - - ARENA STAGE BENEFIT CAPITAL CRUSADERS - - KENNEDY CENTER GALA - - LEONARD BERNSTEIN FESTIVAL OF THE CREATIVE ARTS - -GET PAMPERED AT SHEAR MADNESS - - TELEVISION DOCUMENTARY FESTIVAL - - SUNDANCE INSTITUTE CELEBRATES RISK TAKERS - - DONATE . . . Scroll Down


KRISTIN CHENOWETH GOES BACK TO HER ROOTS


Many contemporary singers record religious albums. For fear of losing their fan base, most wait until they have had several chart toppers and gold records.

That's not the game plan for Tony award winner Kristin Chenoweth. Her second solo CD, As I Am, is devoted to contemporary religious and gospel songs. Her fans will be pleasantly surprised and like that fishes and loaves of bread parable - she just may reap more than she sows.

The very first cut - It Will Be Me - establishes that, had she not chosen the stage, Kristen could have had a career as a country singer.

This is an interesting and surprising CD.

In laying down As I Am the Oklahoma born and bred singer/actress reaches back to her spiritual roots – instilled in her as a child singing in a Southern Baptist church in her native Broken Arrow, Oklahoma.

Her new album from Sony Classical, which was released last Tuesday, covers a wide range of inspirational material, from contemporary hits to traditional hymns and gospel favorites. It is produced by Chris Harris, who has worked with such artists as Amy Grant, Michael W. Smith and CeCe Winans.

Chenoweth has always been a deeply religious person who loves the music of her faith – from the hymns she sang in church to the powerful new sounds that have carved an entirely new niche in contemporary pop music – and it has always been a part of her creative life. As I Am is a celebration of that music.

Producer Harris has created arrangements for the 12 tracks that revisit some well-known music and also take full advantage of the operatic range of Chenoweth's soprano voice.

In addition to covering recent uplifting hits from some of her favorite singers such as Faith Hill (It Will be Me), Trisha Yearwood (The Song Remembers When) and Amy Grant (There Will Never Be Another.)

Chenoweth introduced Borrowed Angels, a touching new ballad by Oscar nominee Diane Warren, and Jerry Wise's tenderly reassuring When You Abide in Me.



Kristin Chenoweth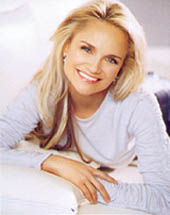 She brings a new toe-tapping beat to the enduring classic Poor Wayfaring Stranger, which lets her show off some of her full bodied lower vocal range. She performs the hymn Just As I Am, and the exuberant Joyful, Joyful, We Adore The, based on Beethoven's Ode To Joy. The number Power is a powerful showstopper. The type of song that is used as an opener to excite the crowd, or to close the performance with a number that leaves the crowd convinced they got their money's worth. You can also visualize her standing in a white robe with her arms uplifted singing the rousing CD finale Upon This Rock, which was turned into a hit by Sandi Patti.

The petite singer delivers a wide range of contemporary gospel sounds - from Bill and Gloria Gaither's gospel classic from the 1870s Because He Lives, which spotlights her operatically trained voice, to Mercy Me's best selling Word of God Speak.

A bonus track offers a drastic departure from the rest of the album – the charming Taylor the Latte Boy, a wistfully comic song about a girl who falls in love with her Starbucks barista. The song has become a favorite of Chenoweth's fans in her concert appearances.

Musicians include; Jerry McPherson, Gary Burnett (guitar); Dan Dugmore (lap steel guitar, pedal steel guitar); Matt Slocum (cello); Jeff Roach (keyboards); Jimmy Lee (bass guitar); John Hammond (drums); Ken Lewis (percussion)

Following the release of As I Am, Chenoweth has begun a series of performances at Women of Faith events to be held throughout the U.S. These two-day arena events, usually attended by as many as 20,000 women, include inspirational speakers and music. Chenoweth will be the special guest performer, singing a selection of songs from the album at events scheduled for April 15 in Columbus OH; August 5 in Sacramento; August 12 in Portland; August 19 in Denver; August 26 in Dallas; and November 4 in Oklahoma City.

Women of Faith was founded in 1996 by Steve Arterburn after he was inspired by a motivational rally. He assembled speakers and hosted WoF events in churches, each time with a waiting list as large as the audience. When the concept graduated to arenas, Arterburn added speakers and Mary Graham came on board to help coordinate. About that time, WoF was purchased by Thomas Nelson, Inc., which also publishes many books for women. Eventually, Graham assumed the position of president. WoF currently headquarters in Plano, Texas, with 85 employees - 78 of them women, mostly in their 20s and 30s.

Chenoweth's meteoric rise on Broadway began with her Tony Award-winning featured performance in the 1998 revival of You're a Good Man, Charlie Brown. She again won accolades on Broadway in the comedy Epic Proportions and, in 2004, received rave reviews and yet another Tony nomination for her starring performance in the season's blockbuster musical Wicked. She also sang the role of Cunegonde in the New York Philharmonic's 2004 concert performance of Leonard Bernstein's Candide, which Great Performances broadcast on PBS in January. In 2003, she co-starred with Matthew Broderick in ABC's TV adaptation of the classic musical The Music Man, after playing the part of Lily St. Regis in ABC's TV movie of the musical Annie.

In addition to a continuing role as Annabeth Schott in the NBC series The West Wing, Chenoweth will appear with Nicole Kidman and Will Ferrell in the upcoming film version of the classic TV series Bewitched and with Steve Martin and Kevin Kline in a revival of the Pink Panther films.

In the coming months, Chenoweth will be singing concerts at different venues around the U.S., including pops performances with symphony orchestras and concerts with her own combo. She will also be recording the voice part for Disney's new animated take on Rapunzel.


LEONARD BERNSTEIN FESTIVAL OF THE CREATIVE ARTS
Leonard Bernstein. Photo by Yousuf Karsh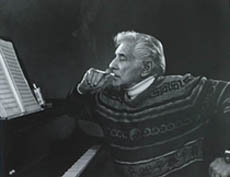 The Festival of the Creative Arts at Brandeis was founded in 1952 by the legendary American composer and Brandeis faculty member Leonard Bernstein. It was dedicated to the belief that "the art of an era is a reflection of the society in which it is produced, and through creative endeavors the thoughts and expression which characterize each generation are revealed and transformed." That historic event included the premieres of Mr. Bernstein's opera Trouble In Tahiti and Marc Blitzstein's translation of The Threepenny Opera performed by Lotte Lenya. The festival offered dance performances by Merce Cunningham, music by Aaron Copland and Miles Davis, poetry readings by William Carlos Williams, and symposia on the then state of the arts.

Beginning this year, the Festival has been renamed in Mr. Bernstein's honor. For five days his legacy will be celebrated as well as the creativity of Brandeis students, faculty, alumni, and professional artists though concerts, plays, and visual arts exhibits across campus. The new Performance Festival on Sunday afternoon, April 17, features more than 150 actors, singers, dancers, and musicians, as well as public art and interactive creative experiences.



Broadway To Vegas is supported through advertising and donations. Priority consideration is given to interview suggestions, news, press releases, etc from paid supporters. However, no paid supporters control, alter, edit, or in any way manipulate the content of this site. Your donation is appreciated. We accept PAYPAL. Thank you for your interest.


SWEET CHARITY


THE 13th ANNUAL ARENA STAGE BENEFIT Educating, Exciting and Enriching Youth through Theater. Capital Crusaders: It's a Bird! It's a Plane! It's Congress! Written and Directed by Nick Olcott.

Honoring Senator Ted Stevens and the late Congressman Robert Matsui with the American Voice Award.

Sharon McBride and Terry Peel are Benefit Co-Chairs. Molly Smith, Artistic Director. Stephen Richard, Executive Director.

One of the most highly anticipated and unique events of the year, the Annual Arena Stage Benefit for Community Engagement begins with a lavish dinner reception graciously hosted by Mandarin Oriental, Washington, D.C. A one-night-only performance of Nick Olcott's Capital Crusaders: It's a Bird! It's a Plane! It's Congress! , featuring an all-star cast including members of Congress, politicos, and media personalities including;

Senator Kay Bailey Hutchison
Senator Daniel Inouye
Senator Mary Landrieu
Senator Richard G. Lugar
Senator Jack Reed
Senator Pat Roberts
Senator Ted Stevens
Representative Mark Steven Kirk
Representative Jim Kolbe
Delegate Eleanor Holmes Norton
Representative Louise M. Slaughter
Representative John M. Spratt, Jr.
Representative John Tanner
Representative Edolphus Towns
Mayor Anthony Williams
Virginia Hayes Williams
D.C. Council Chair Linda Cropp
D.C. Council member Jack Evans
D.C. Council member Carol Schwartz
Fred Barnes and Mort Kondracke
Charles E. Cook, Jr.
Jim Vance and Doreen Gentzler
Kathy Kemper
Richard Leiby
Holly Morris
Kojo Nnamdi and Jonetta Rose Barras
Darrell Sheaffer
Nina Totenberg

Featuring Arena Stage veterans performing include E. Faye Butler, Lawrence Redmond and J. Fred Shiffman.

Staged in the Kreeger Theater. Pre-show dinner at the Mandarin Oriental, Washington, D.C. Monday, April 11.

LAGUNA PLAYHOUSE PRESENTS A GALA EVENING IN THE TROPICS black tie gala honoring award-winning actress Sally Struthers for her extraordinary achievements as a performer and for her generous humanitarian work at a black tie benefit to be held on Saturday, April 16, at the Montage Resort & Spa in Laguna Beach.

An acclaimed veteran of stage and screen, Ms. Struthers is perhaps best-known for the role of Gloria in the legendary, ground-breaking television series, All in the Family, for which she received two Emmy Awards and a Golden Globe Award. Laguna Playhouse audiences cheered Ms. Struthers as Louise Seger during its summer 2002 production of Always…Patsy Cline.

This year's elegant fund raising event, themed A Gala Evening in the Tropics, will also honor Sindi & Ron Schwartz, a couple who have been major supporters of the Playhouse, and longtime staff member: Jim Ryan.

The event will begin with a cocktail reception, followed by dinner and dancing featuring The Wayne Foster Orchestra.

Each honoree will receive a signed, limited edition bronze sculpture designed & crafted by artist Chris Schulz. Its design is modeled on The Laguna Playhouse logo.

SUNDANCE INSTITUTE CELEBRATES RISK-TAKERS IN THE ARTS 4th Annual Gala Benefit takes place Thursday, April 21 at Gotham Hall, New York City.

Honorary Chair is the guy who started it all - Robert Redford. At the benefit Innovative artists from around the world will be introduced and individuals whose work embodies independence, boldness and creativity will be honored.

Benefactor at $50,000 Includes 1 table for 10 at dinner with high priority seating; 10 tickets to the pre-dinner cocktail party; recognition in the invite* and dinner program provided the tickets were purchased before February 14. $46,300 is tax-deductible. Other levels are Patron at $25,000 and Friend at $15,000. Individual Ticket at $1,500 Includes 1 ticket for dinner; 1 ticket for the pre-dinner cocktail party with $1,315 being tax-deductible.

KENNEDY CENTER GALA

Barbara Cook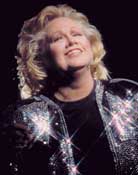 A Salute to the 1940s Broadway Musical will celebrate perhaps the most prolific and historically significant decade for musical theater in American history, in commemoration of the new Kennedy Center-wide festival A New America: The 1940s and the Arts presented by The Catherine B. Reynolds Foundation Series for Artistic Excellence.

Featuring Principal Pops Conductor Marvin Hamlisch with the National Symphony Orchestra Pops, this year's Gala will honor the golden age of American musical theater in a magnificent tribute. Join Kennedy Center Gala Co-Chairs Julie Andrews, James V. Kimsey, and Joseph E. Robert Jr. as they welcome to the stage Broadway stars Barbara Cook, Irish tenor John McDermott, Brian Stokes Mitchell, Elaine Stritch, Richard Stoltzman, and Frederica Von Stade, among others.

In addition to an outstanding performance, guests can enjoy an entire weekend of events, featuring a private event on Saturday evening. Sunday's festivities begin with a reception followed by an elegant gala dinner and performance in the Concert Hall. Immediately following the performance, the enchantment continues with "'Til Midnight" cocktails and dancing party featuring the swinging rhythm of Big Ray and the Kool Kats.

Part of the Kennedy Center A New America: The 1940s and the Arts Festival April 17 at the Concert Hall.


SPREADING THE WORD


2005 TELEVISION DOCUMENTARY FESTIVAL a festival devoted to the Art and History of the Television Documentary takes place April 12 to 22.

From its start, television has been a vital producer and underwriter of documentaries. To salute this long and rich association, the Museum of Television & Radio in New York: presents an annual Festival devoted to the art and history of the television documentary. A hallmark of the Festival is the Q&A conversation with the filmmaker after each screening. Other events include an opening panel seminar, a pitch workshop, and the youth documentary showcase - Docu-Jam.

Events slated for this week include:

On Tuesday, April 12 an opening Satellite Seminar centers on The Passion of the Partisan: What Is the Future of the Political Documentary? In Person: Robert Drew, Eugene Jarecki, Alexandra Pelosi, Thom Powers, Ted Steinberg, Paul Stekler. Moderator: Steve Rosenbaum Managing Partner, Magnify Media; Trustee, IDA.

On Wednesday, April 13 the New York premiere of The Last Mogul: The Life and Times of Lew Wasserman. In Person: Barry Avrich writer/director, David Brown Producer of Jaws, Frank Price Chairman, Price Entertainment; Chairman, Board of Councilors, USC School of Cinema Television, Kathleen Sharp author, of Mr. & Mrs. Hollywood: Edie and Lew Wasserman and Their Entertainment Empire.

Thursday, April 14 features the premiere of FDR: A Presidency Revealed. In Person: Susan Werbe Executive Producer for The History Channel, Matilda Bode Senior Associate Producer, Thomas Fleming historian/author, The New Dealers' War: FDR and the War Within World War II), Jon Meacham Managing Editor, Newsweek.

On Friday, April 15 it is the New York premiere of Ring of Fire: The Emile Griffith Story. In Person: Dan Klores filmmaker; Chairman/CEO, Dan Klores Communications, Bert Sugar the Boxing Hall of Fame Historian. Moderator: Richard Sandomir the Television, Sports, and Business Columnist for The New York Times.

On Saturday afternoon a workshop on the Art of the Documentary Pitch: How to Turn an Idea into a Reality will feature Chana Gazit Producer/Director/Writer, Steward/Gazit Productions, Diana Holtzberg Acquisitions, Project Development Director, Sales Director, USA, Films Transit International, Lauren Lazin Executive Producer of Documentaries, MTV, VH1, and LOGO, Cara Mertes Executive Director, P.O.V., Steve Rosenbaum Managing Partner, Magnify Media; Trustee, IDA, Susan Werbe Vice President, Programming, The History Channel.

Saturday evening is billed as the Festival Centerpiece - An Evening with Taylor Hackford and a Screening of Bukowski. In Person: Taylor Hackford. Moderator: Elvis Mitchell Executive Production Consultant, Columbia Pictures; Host, The Treatment.

AMERICAN THEATRE WING WORKING IN THE THEATRE will be next Thursday, April 14th. It will be on the new Broadway musical Dirty Rotten Scoundrels. The seminar will feature the creative team and cast members of Dirty Rotten Scoundrels in a closer look at the creation of this new Broadway Musical. Moderated by Ted Chapin, the panel will include: Jack O'Brien (Director); Jeffrey Lane (Book Writer); David Yazbek (Composer / Lyricist); Jerry Mitchell (Choreographer); and Norbert Leo Butz & Sherie Rene Scott.

Graduate Center of the City University of New York St. Elebash Recital Hall.

Now in their 30th year, the Seminars are being held throughout the year in cooperation with Continuing Education and Public Programs at The Graduate Center of the City University of New York. The panels bring together theatre's best known performers, producers, playwrights, directors, choreographers, composers, agents and others. Future seminars are scheduled for: Thursday, May 12; and Friday, June 10.

RENÉE FLEMING: THE INNER VOICE

Renée Fleming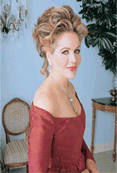 International opera star Renée Fleming's voice has been acclaimed by critics as "the gold standard of soprano sound."

In this candid self-portrait, she looks back at her early years, rise to fame, and such elements as training, selection of roles, and the business behind the music.

An insightful, personal discussion with a luminous artist.

Part of Manhattan Theatre Club's Writers in Performance series. April 18 at NY City Center Stage I.




THE BAKER'S WIFE book by Joseph Stein with music & lyrics by Stephen Schwartz. Based on the film La Femme de Boulanger by Marcel Pagnol & Jean Giono.

Directed by Gordon Greenberg.

The new baker arrives in a rural French village just in time to ease the pains of the contentious villagers, who have been without bread for weeks.

All is well and everyone's spirits are rising until the baker is driven to distraction and the villagers suffer the fate of breadlessness once again.

From Broadway dynamos Stephen Schwartz and Joseph Stein comes this wry musical comedy about jealousy, lust, revenge, forgiveness, and - pastries.

April 13 - May 22 at The Paper Mill Playhouse.

2 ACROSS starring Bonnie Franklin - Ann Romano on CBS`s wildly popular sitcom One Day at a Time - is partnered with Emmy winning actor Bruce Weitz, who played Mick Belker, on NBC`S landmark police-drama Hill Street Blues, in a new romantic comedy. It`s on its way to New York and New Theatre Restaurant was able to contact the playwright and convince him to let them do a limited run here before it hits The Big Apple! New Theatre will be only the second theatre worldwide to present it.

April 13 - June 19 at The New Theatre Restaurant in Overland Park, Kansas.

SEVEN BRIDES FOR SEVEN BROTHERS Join in on the hootin' and hollerin' when Goodspeed Musicals presents this delightful musical as the opening production of its 2005 season.

Go courtin' in 1850s Oregon territory with this high-spirited musical comedy. When eldest brother Adam gets himself a bride, his backwoods brothers set out to capture their own. It takes a long, hard winter for these rough and rowdy boys to win over their brides with flowers and romance. Based on the MGM film and The Sobbin' Women by Stephen Vincent Benet, Seven Brides for Seven Brothers appeared on Broadway in 1982 at the Alvin Theatre. With a book by Lawrence Kasha and David S. Landay, this musical comedy also has music by Gene de Paul and lyrics by Johnny Mercer. New songs by Al Kasha and Joel Hirschhorn. Goodspeed's production will be directed by Greg Ganakas, with choreography by Patti Colombo.

April 15 – June 26 at the Goodspeed Opera House, East Haddam, Connecticut.

SHEAR MADNESS By Paul Portner. Directed by Bruce Jordan. By Special Arrangement with Major Production, Inc.

A customer can get cut, clipped, coiffed - and killed in this uproariously funny murder-mystery! Join the seven million audience members from around the world who have made Major Production's Shear Madness the longest running, non-musical play in American history.

"It has finally happened! After traveling to more than 50 cities around the world, America's longest running non-musical play has arrived and opens in Atlanta April 13," Robert Saxon Public Relations Manager for the Alliance Theatre told Broadway To Vegas. "Now, we in Atlanta get to join the other seven million audience members and participate in this hilarious whodunit."

"The Alliance Theatre's Hertz Stage will be transformed into a hair styling salon every night where murder and mayhem take place. Of course everyone in the salon is a suspect, but with the way the clues appear and the murderer is revealed, the show is produced in a different way every time the audience sees it."

"We at the Alliance are very proud to welcome Bruce Jordan, the director, and the fine cast members for Shear Madness, three of whom are local actors, to the Hertz Stage and to Atlanta."

Every Tuesday the audience can get pampered as the Aveda Institute transforms the Hertz Lobby into a mini-salon! Indulge in a variety of services such as complimentary hand massages, chair massages, and make-up touch ups.

SWEET CHARITY which got closing notices when Christina Applegate broke her foot, then put back on the boards due to Applegate's "the show must go on attitude" begins previews at the Al Hirschfeld Theatre on April 11.

Applegate starts April 18. From April 11-16, the title role will be played by Charlotte d'Amboise who joined the show direct from Broadway's Chicago. The show opens May 4.

Sweet Charity is the story of Charity Hope Valentine, a true original, eternal optimist... and the unluckiest romantic in New York City. Directed by Walter Bobbie and choreographed by Wayne Cilento, Sweet Charity has a hilarious book by Neil Simon. And the classic score by Cy Coleman and Dorothy Fields features such hits as Hey, Big Spender and If My Friends Could See Me Now.

LES BALLETS GRANDIVA Make-up, Muscles & Mayhem! Les Ballets Grandiva blends the beauty, physicality and grace of ballet dancers with the brilliance of classic and contemporary choreography. Nineteen men in tutus and toe shoes provide outrageously entertaining evenings of dance during a one-week engagement from Monday, April 11, to Saturday, April 16 at the Peter Jay Sharp Theater in the Peter Norton Symphony Space, NYC.

BEAST ON THE MOON a new play by Richard Kalinoski about two survivors of the Armenian genocide, will have its New York at the Century Center for the Performing Arts. The show, directed by Larry Moss, will star two Tony nominees, Louis Zorich and Omar Metwally. Previews begin April 12, and opening night is April 27. In the last 12 years the show has played in 17 countries around the world and elsewhere in the United States.

THE BUNGLER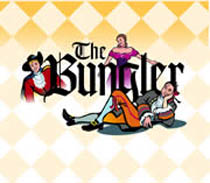 by Moliere translation by Richard Wilbur. directed by Terry Glaser.

Servants are always smarter than masters, aren't they?

This hilarious new translation of an early Moliere play draws heavily from Commedia dell'Arte, allowing trickery and buffoonery to create a romping good time for all.

A jewel of a play from one of comedy's masters makes its San Diego debut at North Coast Repertory Theatre.

Preview April 13 - 15 Run April 16-May 15.



WHO'S WHERE


BARBARA COOK will be delighting customers at New York City's Cafe Carlyle April 12- 30.

BOB NEWHART brings his dry wit to the Golden Nugget in Las Vegas April 15-16.

YO-YO MA AND THE SILK ROAD ENSEMBLE A celebration of from the ancient Silk Road, featuring traditional music from Azerbaijan, Armenia, and Romania, as well as newly composed works by composers from Iran, China, India, and Azerbaijan. Sunday, April 10 at Carnegie Hall.

DURAN DURAN perform Wednesday, April 13 at Madison Square Garden, New York City.

LILY TOMLIN telling funny stories Thursday, April 14 at Clowes Memorial Hall in Indianapolis, IN. On Friday she is in Toronto and on Saturday she can be enjoyed at the McCarter Theatre in Princeton, N.J.

LOU CHRISTIE stars at the Route 55 Casino in Rio Puerco, NM on Saturday, April 16.

CHRIS BOTTI making delightful sounds Friday, April 15 at The Gulf Place in Santa Rosa Beach, Florida.

LEE GREENWOOD on stage Saturday, April 16, at The Carousel in Celina, Ohio.

PAUL ANKA sings his hits Friday, April 14, at the Pechanga Resort and Casino in Temecula, CA.

TONY BENNETT crooning Monday, April 11 at the Symphony Hall in Birmingham, England. On Wednesday he opens a two night stand at Royal Albert Hall in London.

K C AND THE SUNSHINE BAND perform Saturday at the House of Blues in Las Vegas.














Next Column: April 17, 2005
Copyright: April 10, 2005. All Rights Reserved. Reviews, Interviews, Commentary, Photographs or Graphics from any Broadway To Vegas (TM) columns may not be published, broadcast, rewritten, utilized as leads, or used in any manner without permission, compensation and/or credit.
Link to Main Page
---
Laura Deni



U.S. Postal Address: Post Office Box 60538, Las Vegas, NV 89160
CLICK HERE FOR COMMENT SECTION