! >
Broadway To Vegas
  
  REVIEWS INTERVIEWS COMMENTARY NEWS

| | |
| --- | --- |
| | |
100th ANNIVERSARY OF TITANIC DISASTER - - SMITHSONIAN HONORS FRANK SINATRA DURING JAZZ APPRECIATION MONTH - - KEITH URBAN'S ALL FOR THE HALL - - ENCORES! MUSICAL PIPE DREAM RECORDED LIVE - - THE STATE OF HUMAN RIGHTS - - THE COLUMNIST - - LADIES IN LAVENDER - - WILL ON THE HILL CASTING ANNOUNCED - - DONATE . . . Scroll Down


Copyright: April 1, 2012
By: Laura Deni
CLICK HERE FOR COMMENT SECTION

100th ANNIVERSARY OF THE TITANIC SINKING COMMEMORATED ON BOTH SIDES OF THE ATLANTIC

On the anniversary of the day the RMS Titanic met its ill-fated end, one hundred years ago, an exciting mix from both the classical and contemporary performing arts worlds will commemorate, and honor the hopes and the tragedies of the people who traveled on the ship.

Books, documentaries, recordings, games, exhibitions, auctions, and tributes on both sides of the Atlantic are taking place. That includes a 3-D theatrical reissue of James Cameron's film as well as a joint U.S.-British TV miniseries and an exhibit at The Henry Ford in Detroit.

Even a century ago ocean liners were floating cities. Within the Titanic's hull were restaurants, a hospital, Turkish baths, a heated pool, a gymnasium, a post office, a wireless station, and 2,223 travelers and crew. It was late in the evening of April 14, 1912, a moonless, chilly Sunday night, and the RMS Titanic was steaming towards it's terrible destiny. The passenger liner struck an iceberg on its way from Southampton to New York. It sank less than three hours later, killing 1,517 people.

Today most people today have at least a rudimentary knowledge of history's most famous shipwreck thanks to James Cameron's 1997 film. Titanic, an international blockbuster and pop-culture phenomenon, that remains the second-highest grossing movie of all time $1.843bn - surpassed only by Cameron's more recent film, Avatar at $2.77 billion.

Last Tuesday the epic was re-released in a 3-D version at a red carpet event at London's Royal Albert Hall. Director Cameron told the crowd: "The big thrill of it isn't just the 3D, it's bringing it back to the big screen, where it has a lot more emotional impact. The 3D kicks the whole experience up to another level."

That's quite a statement since, even in the flat screen version, the 'emotional impact' of those bodies floating in the ocean stayed with the audience.

Nor did the experience of starring in the movie - which picked up 11 Oscars at the 1998 Academy Awards - ever leave Kate Winslet, who also attended the London premiere. Winslet portrayed upper class socialite Rose DeWitt Bukater opposite Leonardo DiCaprio's third class passenger Jack Dawson.

The world première of Titanic Requiem, the first ever classical work composed by one of the icons of pop music, the Bee Gees legend Robin Gibb and his son R.J. Gibb - will commemorate the 100th anniversary of the day that the Titanic began its fateful journey from Southampton.

Performed Tuesday, April 10, at the Westminster Central Hall by the Royal Philharmonic Orchestra and RSVP Voices, Titanic Requiem will form an immersive concert experience featuring groundbreaking holographic projections. Robin Gibb is still set to appear and perform his brand new song Don't Cry Alone as part of the concert.

The song tells of a man who knows he is going to die, begging his wife not to cry alone when he's gone.

Gibb was rushed to the hospital last week and underwent emergency surgery for a blood clot. His recovery has forced him to drop out of several commitments, so fingers are crossed that he will be able to participate in this event.

Looking forward to Gibb joining her on stage is Welsh singer Aled Jones who will perform Daybreak and 14-year old prodigy, British choirgirl Isabel Suckling.

The Southampton Concert Orchestra is collaborating with Contemporary Music for All to perform a concert of classical and contemporary music. Dvorak's New World Symphony, composed in America in the 1890s, not long before the Titanic sailed, represents the hopes and aspirations of many of those passengers who set off towards the new world, with its hints of Native American melodies and African Spirituals, not to mention its sumptuous orchestration which will be realized by an enhanced and extended orchestra.

Gavin Bryars' Titanic, originally composed in 1969 as a tribute to all those who served on the ship, has been extended and adapted by the composer to recreate the sights and sounds of the last moments of the voyage: the musicians continued to play (so legend has it) as the waves washed over the ship, and in an amazingly evocative mood piece you can imagine the sounds still reverberating under the water until the final moments of rest.

The concert has been designed to appeal to all ages and tastes and promises to be "one of the most moving and evocative tributes to the many people of Southampton who worked and served on the ship."

The concert will be held on April 14, 2012 in the Southampton Guildhall.

The West Kirby Light Opera Society (WKLOS) are bringing their award-winning production of Titanic - the Musical back to the Liverpool Empire following a run in 2005.

With music and lyrics by Maury Yeston and the book by Peter Stone, this production will be directed by Sharon Henderson with Robert Bowness serving as Musical Director.

Titanic - The Musical has been called "joyous, breath taking yet heartbreaking, capturing the scope and humanity of the events surrounding the ships historic maiden voyage."

The show will be staged June 5-9, 2012 at the Liverpool Empire.

Cobh, then known as Queenstown, was the Titanic's last port of call. 123 passengers boarded the magnificent vessel in a bid to journey to the new world. To remember and pay tribute to all who were involved with her, the city of Cobh in County Cork, Ireland, is staging a year long series of memorable events.

On Wednesday April 11 the National tribute - an event to mark 100 years exactly from when the Titanic arrived in Cork Harbour and when the last of Titanic's passengers and supplies left Cobh - will be followed be a an outdoor concert extravaganza, including music and performance, telling the story of the Titanic and its connection with the whole of Ireland.

Ford Short Film Competition takes place June 9 with May 1st being the deadline for entries.

Open to all - from schoolchildren to retirees. Described as "the entrant is encouraged to produce a short film of no more than 7 minutes duration and maintain a subject matter relating to the Titanic in some way. The emphasis is on creativity and imagination, so although important, the production quality is secondary - it's the story we want you to get across."

Prominent film industry professionals, including one of the city's year long Ambassadors, Fiona Shaw CBE, and Gerardine O'Flynn recent BAFTA winner will judge the films. The top 16 entries will be shown to a live audience in a purpose built outdoor cinema.

A musical CD remembrance, Titanic: An Epic Musical Voyage performed by the White Star Chamber Orchestra and Chorus is available digitally on April 3rd, and in stores on April 10. Released on BuySoundtrax Records, the music is conducted by Dan Redfeld, with extensive liner notes by Randall Larson.

The heart of this musical voyage is the music composed by James Horner for the Academy Award winning film Titanic. In addition to a number of tracks of the score from the film, singer Zoë Poledouris performs My Heart Will Go On. Also featured on this album are tracks from S.O.S. Titanic (Howard Blake), Raise the Titanic (John Barry), The Titanic Trot from TV's The Time Tunnel (John Williams), and selections from Maury Yeston's Tony winning musical Titanic.

Rounding out this recording - an arrangement of traditional Irish Music by Joohyun Park and Nearer, My God, To Thee, the hymn reportedly performed by the Titanic's dance band as the ship went down.

Conductor Redfeld's Little Women, an American Musical, was workshopped in New York in April 2001 with Elaine Stritch and Deborah Gibson. He's currently musical directing and conducting Eli Villanueva's opera, The White Bird of Poston, for the Los Angeles Opera. He's has had a lifelong interest in the Titanic.

"I'm not sure I know what the attraction was," he said. "It's the fact that it was the grandest ship in the world and it hits an iceberg and sinks and 1500 people go down. It's the whole series of little events that lead to this massive catastrophe. It's the people who stayed at their posts, particularly the stokers under the ship who kept the ship lit and the band playing on until the last moments. I don't know if that kind of character exists anymore. There is just such incredible drama about it and I think it's what gets to people about it. The epic-ness of the disaster, for a composer, evokes passionate music."

On the terra firma, two American cities in particular stand out - Denver and Detroit.

The fateful sinking of the famous luxury liner propelled Denver resident Margaret (The Unsinkable) "Molly" Brown to international fame. The Molly Brown House Museum is located in the Mile High City and is commemorating this important anniversary by exploring Mrs. Brown's role in the events surrounding this tragedy as well as Titanic's lasting legacy on maritime history.

The investigation into the unsinkable ship sinking was chaired by U.S. Senator William Alden Smith (R-Grand Rapids) who used the proceedings to hammer home maritime reforms and to scold the world about its excesses. "What this nation needs is a severe lesson that will strengthen the pillars of its faith," he said. "We are running mad with the lures of wealth, of power, and of business. We are setting society into castes, with the forces of wealth and power on one side and destitution and poverty on the other."

At a time when a new Model T roadster cost $680 and gas was 7 cents a gallon, the price of a first-class parlor suite was $4,350. Second-class accommodations on the Titanic, geared to society's growing and newly affluent middle class, were equal to first-class on other liners. Those in third class - also known as "steerage" - paid as little as $40 for a one-way ticket. That amount still represented several weeks' pay for the typical laborer in 1912.

The Molly Brown House Museum is offering a guided Titanic Tour. A screening of The Unsinkable Molly Brown, which stars Debbie Reynolds as Molly Brown, will take place on April 3. After the film, stay for a discussion of myth versus reality and belly up to the bar for light refreshments.

Harve Presnell was the only member of the original Broadway cast to reprised the stage role in the film. Although Tammy Grimes had originated the title role and had won the Tony Award for her performance, MGM executives wanted Shirley MacLaine for the film. After she signed, producer Hal Wallis claimed she was under contract to him, and MacLaine was forced to withdraw from the project. When Debbie Reynolds was cast instead, MacLaine publicly accused her of agreeing to accept a lower salary in order to land the role, and director Charles Walters, who preferred MacLaine, tried to persuade Reynolds to turn down the part.

Reynolds who celebrates her birthday today, April 1, was nominated for an Academy Award for her portrayal of Molly Brown.

Exteriors were filmed in the Black Canyon of the Gunnison National Park in western Colorado.

Only five of the seventeen musical numbers from the stage musical were used in the film, and Meredith Willson wrote He's My Friend to extend the song score. Peter Gennaro, who had choreographed the original Broadway production, staged the musical sequences. The film was the third largest grossing attraction of 1964, earning $7.5 million at the box office.

A Night to Remember Titanic Gala Dinner & Fundraiser sets sail Saturday, April 14 at the Oxford Hotel in Denver.

"Passengers" are invited to experience the excitement and opulence of a once-in-a-lifetime, 1st Class Titanic gala complete with a delicious six-course meal served by costumed stewards. Waltz the night away to music played aboard the Titanic as it steamed across the Atlantic Ocean and into history.

Patron level ticket holders will enjoy a special pre-dinner cocktail reception and meet Mrs. Brown's own descendants.

As a gala fundraising event, all proceeds for the evening will go towards the continued restoration and upkeep of the Unsinkable Molly Brown's Denver home.

The Sinking of the Titanic performed by The JACK Quartet with Payton MacDonald and Young Voices of Colorado takes place Sunday, April 15 at the Gates Concert Hall, Newman Center for Performing Arts.

Billed as "a musical event 100 years in the making!" Be transformed by the sounds of that fateful night with The Sinking of the Titanic, composed by Gavin Bryars, arranged by Payton MacDonald and performed by the renowned JACK Quartet. Hear also MacDonald's own composition, Lifeboat No. 6, and learn ever more about Denver's own heroine of the Titanic, Margaret "Molly" Brown.

Michigan was the destination of at least 64 passengers, most of them immigrants. 29 were bound for either Detroit, Pontiac or Dearborn. Thirty-seven people traveling to Michigan perished, but the bodies of only seven of them were recovered and identified. Three were buried at sea. The very first person put into a lifeboat was Helen Bishop, a newlywed from Sturgis, Mich.

The drifting slab of ice which the Titanic struck rose from the sea perhaps as high as the third or fourth floor of Henry Ford's Model T plant. During the 100th anniversary of the sinking, through September 30, 2012, The Henry Ford Museum in Detroit will host the largest touring Exhibition of Titanic: The Artifact Exhibition. This Exhibition, 10,000 square feet in size, features more than 300 artifacts - 250 of which have never been displayed in Michigan.

Moving through this newly redesigned and expanded Exhibition, visitors will be taken back in time to 1912 and "travel" through the life of the Titanic - from the ship's construction, to its on-board passengers, its ill-fated voyage, to the amazing artifact rescue efforts that involved divers returning to the sunken ship in recent years.

The Henry Ford is also staging a special evening commemorating this historic event, 100 years to the day.

The sold out event will begin with a First Class champagne welcome, hors d'oeuvres and exclusive access to Titanic: The Artifact Exhibition.

Guests who have been told that Edwardian-era dress is optional, cocktail attire is appropriate, will be seated in Second Class for a three-course dinner inspired by authentic White Star Line menus, followed by dessert service - loosely based on Third Class which was Plum Pudding with Sweet Sauce.

Music and entertainment will be historically themed, and the evening will culminate with a reflective program at 11:40 p.m., when the ship struck the iceberg.





Broadway To Vegas is supported through advertising and donations. Priority consideration is given to interview suggestions, news, press releases, etc from paid supporters. However, no paid supporters control, alter, edit, or in any way manipulate the content of this site. Your donation is appreciated. We accept PAYPAL. Thank you for your interest.








ART AND ABOUT

SEEING THE KITES AGAIN
Wu Guanzhong, A Lotus Flower Island, 2003, oil on canvas, 41 x 60 cm, National Heritage Board collection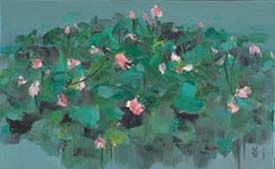 This exhibition is inspired by the late master Wu Guanzhong's metaphor of a kite and how it expresses the connection between an artist, his life and the people around him.

By bridging Chinese and Western aesthetics, Wu blazed the trail for the modernization of Chinese art.

In 2008, the internationally acclaimed artist donated his largest gift of 113 important works to the National Heritage Board.

Selected paintings from the donation has been presented since 2009 by the National Art Gallery, Singapore. The current exhibition showcases some of Wu's most outstanding works produced from 1960s to 2000s in the oil and ink medium.

These are special research exhibitions by the National Art Gallery, Singapore, held on the premises of SAM.

Seeing The Kites Again runs through November 1, 2012 at the Singapore Art Museum in Singapore.

AMERICAN STORIES will showcase historic and cultural touchstones of American history through more than 100 objects from the museum's vast holdings including Dorothy's Ruby Slippers, the rarely displayed walking stick used by Benjamin Franklin, Abraham Lincoln's gold pocket watch, Muhammad Ali's boxing gloves and a fragment of Plymouth rock.

A chronological look at the people, inventions, issues and events that shape the American experience, American Stories will serves as an introduction to American history and provides changing exhibition space for new acquisitions.

Opening April 5 at the National Museum of American History in Washington, DC.

MONICA MASON EXHIBITION

Monica Mason. Photo by Anthony Crickmay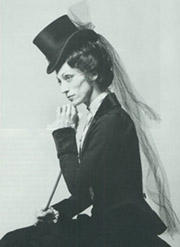 Following last season's well-received Joan Sutherland exhibition, the Royal Opera House in London present an exhibition focusing on the career of Dame Monica Mason, Director of The Royal Ballet.

The exhibition features a wealth of archive material including photography, costumes, and material lent by Dame Monica herself.

Retiring at the end of this season, Dame Monica has enjoyed a stellar career with The Royal Ballet in artistic and administrative capacities over the past 50 years.

Monica Margaret Mason was born in Johannesburg, South Africa in 1941. A talented dancer, she moved to Britain at the age of 14 and at the age of 16 Mason joined the Royal Ballet as the Company's youngest member, and became a principal dancer in 1968.

She worked closely with the choreographer Sir Kenneth MacMillan, who created the roles of Lescaut's Mistress in Manon, Calliope Rag in Elite Syncopations, Summer in The Four Seasons and the Midwife in Rituals for her.

She was acclaimed for her interpretations of major roles including Odette/Odile in Swan Lake and Princess Aurora in The Sleeping Beauty. She also famously created the demanding role of the Chosen Maiden in Kenneth MacMillan's The Rite of Spring.

On retiring from dancing, she joined the Company's administrative staff, becoming Director of The Royal Ballet in 2002.

The exhibition is open until July and is free although tours will be offered on selected Thursdays.


SWEET CHARITY


ALL FOR THE HALL

Keith Urban arrived back in the United States last Thursday, March 29, accompanied by his wife Nicole Kidman and their two daughters Sunday, 3, and Faith, 1. The family had been Down Under as Keith appears on the Australian version of The Voice.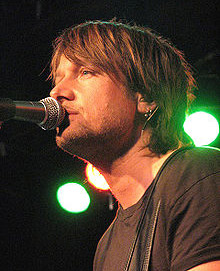 Keith Urban's third annual fundraiser for the Country Music Hall of Fame and Museum in Nashville takes place April 10 in at the Bridgestone Arena in Nashville.

Urban is set to perform at the fundraiser, as well Vince Gill and Alabama, The Oak Ridge Boys, plus Alison Krauss & Union Station, The Band Perry, Blue Sky Riders, Diamond Rio, Exile, Lady Antebellum, Rascal Flatts, Thompson Square, Little Big Town and Pistol Annies.

"The first two We're All for the Hall concerts have been landmarks for this institution," said Museum Director Kyle Young. "They have been the most successful fundraisers in the museum's history, together raising roughly $1 million. And they have not only set a new standard for fundraising and event coordination, but also brought together an entire community and helped us to see what can be done by individuals when there is a collective passion for a cause."

All for the Hall is the Museum's first-ever non-bricks-and-mortar fundraising initiative.

The campaign addresses the not-for-profit educational institution's need for long-term financial security and provides a safety net for its work. Through ongoing exhibit schedules, scholarly publications and hundreds of school and family programs annually, the Museum teaches its audiences about the enduring beauty and cultural importance of country music.

Museum Board President Gill created and has led the institution's All for the Hall fundraising initiative since 2005.


SMITHSONIAN KICKS OFF JAZZ APPRECIATION MONTH - AND Ol' BLUE EYES IS RECOGNIZED FOR HIS CONTRIBUTION TO INTEGRATION


April is Jazz Appreciation Month.



Frank Sinatra is the entertainer featured on the 2012 Jazz Appreciation Month (JAM) poster for this April's global celebration. John Edward Hasse, the National Museum of American History's Curator of American Music, worked with the renowned artist LeRoy Neiman and Frank Sinatra Enterprises to secure the artwork featured on Sinatra's 1993 album Duets.


This year the Smithsonian in Washington, DC has selected the theme Jazz Crossing Borders and Cultures which explores why Frank Sinatra and other jazz artists are respected worldwide for their personal and musical roles in advancing freedom, creativity, and unity.

On September 11, 1945, Frank Sinatra took a bold stand for human rights using a film and a song to promote respect for others as an ideal of American freedom and civic pride. The song, The House I Live In, was composed by Abel Meeropol, a NYC school teacher.

In Sinatra's hands the song and the ten minute Hollywood film short he taped became a national appeal to a post World War II weary America to unite and remember the freedoms the nation had fought for overseas and throughout history, even as African Americans launched a Double V Campaign to obtain equality at home.

The song was covered by Paul Robeson, Mahalia Jackson and Josh White. The film short earned Sinatra an Honorary Academy Award and a special Golden Globe award in 1946. In 2007, the film was selected for preservation in the United States National Film Registry by the Library of Congress as being "culturally, historically, or aesthetically significant."

Sinatra took his position a decade before Rosa Parks catalyzed the civil rights movement by touching off the Montgomery Bus Boycott and inspired a young Rev. Martin Luther King, Jr. to action. The act of a single person - even through music - can influence history.

The Smithsonian has noted that Frank Sinatra and most jazz artists are rarely touted as human rights advocates or social change agents, history proves their rightful place.

Sinatra helped integrate the strongly segregated Las Vegas.

Black performers had long dubbed Las Vegas the Mississippi of the West. That didn't mean they didn't perform in Sin City. The money was good.

Lena Horne played the Flamingo in 1947, Pearl Bailey played the El Rancho in 1948, Nat King Cole and Katherine Dunham played the El Rancho in 1951, just to name a few. But they weren't permitted to actually stay, eat or gamble on the Strip - or heaven forbid - swim. Black performers were like a black maid being good enough to work in a white woman's home, but being told to enter through the back door. Black entertainers were forced to stay in small cottages off the Strip or in West Las Vegas which was the area of town where all the blacks lived.



The Pat Pack at the Sands in Las Vegas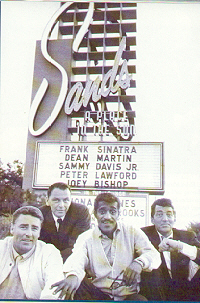 In 1954, Frank Sinatra invited Sammy Davis, Jr. to become part of his show at the Sands. People thought Sinatra has lost his mind, but capitulated because he was The Chairman of the Board.

In 1960 the Rat Packers - Sinatra, Sammy Davis, Jr., Dean Martin, Peter Lawford and Joey Bishop broke more racial barriers while filming Ocean's Eleven in Las Vegas.

Arguably the Sands hotel's biggest claim to fame was that three-week period in 1960 during the filming of the original Ocean's 11. During that time, the movie's stars Sinatra, Martin, Davis, Bishop and Lawford performed on stage together in the Copa Room. The performances were called the "Summit at the Sands" and is considered to be the birth of the Rat Pack.

In between their Copacabana Room shows at the Sands (site of today's Venetian), the Rat Pack visited crap tables at casinos along The Strip. If a casino resort would not let Sammy in, Sinatra told them they'd turn around and walk away.

Since the press was all over the Rat Pack which was generating worldwide ink before the film's release, no casino resort wanted to be photographed turning away Frank Sinatra, Dean Martin, Peter Lawford and Joey Bishop at the height of their careers. The casinos relented and Sammy was treated like a white guy.

Sinatra and Sammy also did several digs in their Sands' nightclub act poking fun at segregation. Sinatra convinced many in the Hollywood community to take a stand for integration of the Strip.

At the Smithsonian on April 30, the world will pay tribute to one of America's newest cultural ambassadors when jazz pianist Herbie Hancock, UNESCO's Goodwill Cultural Ambassador, concludes Jazz Appreciation Month by launching International Jazz Day. This annual, UNESCO endorsed initiative will use jazz and intercultural discussions to help foster unity, dialogue and intercultural understanding among the world's youth.

JAM and a team of respected music program producers from the Museum and JAM's community partners will present blogs, multi-media narratives, photo galleries, and human interest stories in tribute to jazz's cultural diplomacy role at home and abroad. They will hear stories they may not know, about artists like Frank Sinatra and many others to relate how jazz men and women have helped advance recognition and appreciation of jazz as America's original music, a global cultural art form.


WILL ON THE HILL CASTING ANNOUNCED


Shakespeare Theatre Company's annual Will on the Hill benefit will celebrate its 10th anniversary on May 7, 2012. This year's original play, Speak the Speech, I Pray You!, by Peter Byrne integrates Shakespeare with comedic references to contemporary politics.

A director and his stage manager are faced with an impossible task: corralling a group of Washington luminaries - politicians, lobbyists, journalists - into giving a benefit performance of Shakespeare's Romeo and Juliet. With little time to rehearse, and with the amateur cast more interested in pursuing their own agendas than learning their lines or hitting their marks, it seems as if the two professionals have taken on more than they can handle. Tempers flare and voices rise, but the power of Shakespeare triumphs in the end...

The cast will be led by STC favorite Veanne Cox and Senator Roger Wicker (R-MS) with Representatives Shelley Berkley (D-NV), Susan Davis (D-CA), Theodore Deutch (D-FL), Donna Edwards (D-MD), Michael Grimm (R-NY), Carolyn Maloney (D-NY), Jim McDermott (D-WA), Eleanor Holmes Norton (D-DC), Chellie Pingree (D-ME) and Jared Polis (D-CO).

Rounding out the cast are DC CFO Dr.Natwar Gandhi, the Creative Coalition's Robin Bronk, William Kristol, Political Analyst, Founder and Editor of The Weekly Standard, Scott Simon, NPR's Weekend Edition Saturday, Susan Stamberg, Special Correspondent for NPR's Morning Edition and The Honourable Ian Liddell-Grainger, MP Member of Parliament for Bridgwater and West Somerset.

Performance-only tickets are already sold out. For those who participate in Will on the Hill by purchasing a $250 VIP ticket or sponsorship package, the evening begins with a cocktail reception on the orchestra terrace of Sidney Harman Hall.

After a pre-performance drink, all guests are invited to take their seats and enjoy a brief performance by students who have participated in the company's educational programs. Then the featured performers will take the stage to show off their acting chops, proving once again that Shakespeare had it right when he wrote: "All the world's a stage, and all the men and women merely players."

Following the performance is a gourmet buffet and cocktail reception for the cast, senior staff from the Hill who participate as members of the Honorary Hill Advisory Committee, and the VIP guests and sponsors to mix and mingle.

The Honorary Co-Chairs: Senator Mary L. Landrieu (D-LA), Senator Mark Warner (D-VA), Representative Justin Amash (R-MI), Representative Howard Coble (R-NC), Representative Louise Slaughter (D-NY).

Steering Committee: Co chairs - Bernie McKay, Intuit and Steve Ryan, McDermott Will & Emery.

Nick Allard, Past Chairman, Patton Boggs LLP - Bill Black, Fleishman Hillard - Dr. Paul Carter, Global Wireless Solutions - Jennifer Cetta, Patton Boggs LLP - Mike Evans, K&L Gates - David Frulla, Kelley Drye & Warren - Mike House, Past Chairman Hogan Lovells - Louisa Imperiale, The L.I. Group - Heidi Margulis, Humana Inc. - Kate McAuliffe, Hogan Lovells - Francine McMahon, The Hill- Dan Murphy, The BGR Foundation - Jim Portnoy, Past Chairman Kraft Foods Global - June Silverberg, Silverberg Associates and Rich Whiting, The Financial Services Roundtable.

Proceeds from this event support STC's many education, artistic and community outreach programs including in-school workshops and online learning resources that inspire new and diverse audiences and deepen the connection to classical theatre in learners of all ages.


ENCORES! MUSICAL PIPE DREAM RECORDED LIVE - A FIRST
New York City Center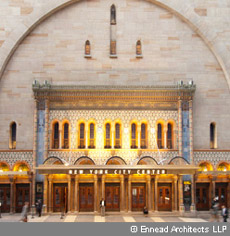 Rodgers & Hammerstein's Pipe Dream is being recorded live at New York City Center's Encores! series this week-end March 28-April 1 and released this Summer on Ghostlight Records.

Produced by Rodgers & Hammerstein: An Imagem Company, this preservation of Rodgers & Hammerstein's 1955 Broadway musical rarity marks the first time an Encores! musical has been recorded live.

Thanks to the venue's new sound system.

"We're always thrilled when an Encores! production gets preserved on a cast album," says Tony Award winning Encores! Artistic Director Jack Viertel. "In this case we're doing something new - a live recording of the actual performance - that would have been impossible without the spectacular renovation of City Center itself, which included a new sound system that allows for multi-track recording. This particular show is so beautifully sung and played, and the score is so underappreciated, that I'm incredibly grateful to Ted Chapin and the folks at R&H that we'll have it to listen to for years to come - forever, in fact."

New York City Center has played a defining role in the cultural life of the city for more than 70 years. It was Manhattan's first performing arts center, dedicated by Mayor Fiorello LaGuardia in 1943 with a mission to make the best in music, theater and dance accessible to all audiences. Today, City Center is home to many distinguished companies, a roster of renowned national and international visiting artists; and its own critically acclaimed and popular programs including Encores! which celebrates the rarely heard works of America's most important composers and lyricists.

The Neo-Moorish style building by architect Harry Percy Knowles was completed in 1922, known then as the Mecca Temple.

In the 1940's there were plans to demolish it, but the building was saved and converted into a performing arts center. Repurposed as the New York City Center of Music and Drama, it became a venue for countless musical and theatrical performances over the following decades. In the 1980s the main stage was renovated as part of a deal that involved the sale of the building's air rights to a development company that wanted to erect CitySpire, a skyscraper on the adjacent parcel. Another, more extensive renovation, involving both the interior and the exterior was recently completed in 2011.

The renovation done by Ennead Architects, made possible through a $75 million capital campaign, is the most extensive project of its kind in the building's nearly 70-year history.

"In the back of my mind I always had the hope that the Encores! presentation of Pipe Dream, would be good enough to warrant a recording," says Ted Chapin, President of Rodgers & Hammerstein. "Once I heard a run-through and the orchestra rehearsal at the end of last week, I felt we had to find a way to capture the remarkable performances of the cast and orchestra. Through a lot of quick action by a lot of extraordinary people, we were able to push the button to create a live recording. If we get lucky, this could be the way for future recordings of Encores! shows – and more of them."

Based on the novels Cannery Row and Sweet Thursday by John Steinbeck, Pipe Dream is a story of outcasts who populate the bordellos and flophouses of a 1950s California seaside town - all yearning for a better life. At the heart of the story is the unlikely romance between Doc, a marine biologist, and Suzy, a vagrant who has recently taken up residence at a local brothel.

Pipe Dream has been virtually absent from the American stage for more than two decades, owing to a technicality involving the underlying rights.

Featuring a cast of 29 under the direction of Marc Bruni, and an orchestra of 30 musicians under the baton of Music Director Rob Berman, this concert staging of Pipe Dream features the original Robert Russell Bennett orchestrations and John Morris dance arrangements, meticulously restored over the past two years by Bruce Pomahac, Director of Music at Rodgers & Hammerstein, and his team.

Bringing the score gloriously to life, to be captured on the live album, is the Encores! cast which includes Will Chase as Doc (All Kinds of People, All at Once You Love Her, The Man I Used to Be), Laura Osnes as Suzy (Everybody's Got a Home But Me, The Next Time It Happens), Leslie Uggams as Fauna (Sweet Thursday), Tom Wopat as Mac (A Lopsided Bus, The Party That We're Gonna Have Tomorrow Night) and Stephen Wallem as Hazel (Thinkin').

It will be released on Ghostlight Records in Summer 2012.


SPREADING THE WORD


THE STATE OF HUMAN RIGHTS A Frederic G. Corneel Memorial Forum, part of the Ford Hall Forum at Suffolk University's Spring Series in Boston. Co-presented by Old South Meeting House and Suffolk University's Model United Nations Thursday, April 12, at Old South Meeting House.

With myriad political, social, and economic changes across the globe in the last decade, the public is eagerly questioning the effects on our worldwide fight for human rights.

Rev. Dr. William Schulz, CEO of the Unitarian Universalist Service Committee, discusses the United States' recent progress in upholding human rights and which geopolitical areas will soon need the most attention.

Dr. John Cerone, professor of human rights law and the U.S. member of the International Law Association's (ILA) International Human Rights Law Committee, delves into the UN's original intentions with the Millennium Development Goals and the likelihood of fulfilling them by 2015.

Visiting lecturer at the Heller School for Social Policy and Management, Dr. Jasmine Waddell, moderates their exchange on critical steps to ensure these fundamental rights to all.

Ford Hall Forum at Suffolk University is the nation's oldest free public lecture series, having begun in 1908 as a series of Sunday evening public meetings held at Ford Hall, which once stood on Beacon Hill in Boston. The Forum promotes freedom of speech and fosters an informed and effective citizenry through public presentation of lectures, debates, and discussions. Its events illuminate the key issues facing our society, by bringing to its podium knowledgeable and thought-provoking speakers from a broad range of perspectives. These individuals speak in person, for free, and in settings that encourage frank and open debate.

DAVID SHANNON will be reviving his role of Jean Valjean in Les Miserables at the Queens Theatre in London from April 3 to June 16.

MY OCCASION OF SIN TALKBACK with Musical Director Barry Levitt, who has been an active, forceful, award-winning presence within the New York musical community for over three decades. He was the music director and arranger for Catskills On Broadway and Swinging On A Star on Broadway as well as Langston in Harlem, Little Shop Of Horrors and Taking My Turn Off-Broadway. He will join playwright Monica Bauer on April 10th, at Urban Stages in NYC to discuss the musical aspects of the play.

1969. Jazz sweeps the segregated city of Omaha, Nebraska. Two unlikely characters, an African American jazz musician and a Polish music store owner join forces to bask in this music revolution. Yet, the racial tension all around them is inescapable, it festers and grows and explodes all in the name of a young girl named Vivian Stone. Based on true events.

EGYPT IN TRANSITION Award-winning Egyptian playwright Ibrahim El-Husseini visits the Segal Center to present a reading of his Commedia Al-Ahzaan (Comedy of Sorrows) in its English translation by Mohammed Albakry and Rebekah Maggor.

Both formally and historically of-the-moment, Comedy of Sorrows was one of the first theatrical responses to Egypt's January revolution. Its heroine, a young, college-educated Cairene woman, travels through her city, gradually growing aware of the misery that surrounds her.

First performed at Cairo's Al-Ghad Theatre, it won accolades. Maggor directs an hour-long condensed reading of the (condensed) play starring Najla Said, Arthur French, Mikeah Ernest Jennings and Steve Mellor.

A discussion about how art informs a society convulsed by change follows. Presented in collaboration with the Radcliffe Institute. Monday, April 2, 2012 at the CUNY Graduate Center, NYC.

FIRST LADY MICHELLE OBAMA vacationing in Las Vegas with daughters Sasha, 10, and Malia, 13, and her mother Marian Robinson. They arrived in Las Vegas last Wednesday night after visiting Mount Rushmore in South Dakota where they stopped at the Turtle Town old-fashioned fudge and ice cream shop in nearby Keystone for a sweet treat.

Sin City is not exactly noted as the place a mother deliberately brings her young daughters, although this successful vacation may start a new trend.

The female segment of The First Brood dined out, saw the Cirque show Ka, and rode the rides at the Stratosphere.

Then it was back to the business of being First Lady as Mrs. Obama needed to be in San Francisco on Friday for a political fundraiser; and then on to Alameda, California on Saturday for the commissioning of a new Coast Guard ship. The First Lady then made a quick trip to Los Angeles for the Saturday night Nickelodeon Kids' Choice Awards, hosted by Will Smith, where she presented The Big Help Award to country music superstar Taylor Swift.

THE ACADEMY OF COUNTRY MUSIC AWARDS taking place this evening, April 1, at the MGM Grand Garden, with Reba McEntire and Blake Shelton doing the co-host honors.

THE DAYTIME EMMY AWARDS will return to Los Angeles June 23 after originating from Las Vegas for the past two years, according to an announcement issued by the National Academy of Television Arts & Sciences.


OTHER PEOPLE'S MONEY


SAG AND AFTRA MEMBERS approved by a wide margin a merger of the two unions - which goes into affect immediately uniting approximately 150,000 members.

The merger is expected to help more actors qualify for health insurance.






EDWIN BOOTH AWARD CEREMONY HONORING SPLIT BRITCHES

Edwin Booth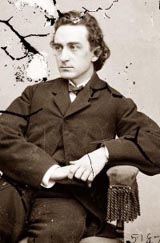 The Edwin Booth Award was established in 1983 by the Doctoral Theatre Students Association to honor a person, organization, or company in recognition of their outstanding contribution to the New York City/American Theatre and Performance Community.

Only students in the program nominate candidates and elect recipients.

Named after the nineteenth-century actor who was also renowned for his intellect, the award promotes integration of the professional and academic theatre communities. This year's recipient is the groundbreaking feminist theatre company Split Britches, who will be present to receive the award.

Recipients choose the format of the event, which has varied from panel discussions to personal testimony. The event is videotaped and the tape kept in the Theatre Department video collection. Past honorees have included Charles Mee, Paula Vogel, Tony Kushner, Hal Prince, The Brooklyn Academy of Music, Arthur Miller, Al Hirschfeld, Robert Whitehead, Joseph Papp, The Negro Ensemble Company, Ellen Stewart and the Royal Shakespeare company, to name only a few.

The ceremony is organized by DTSA Second Vice President Brad Krumholz.

Presented by the Doctoral Theatre Students Association of CUNY in Collaboration with the DSC, CLAGS, and Mise en ScÈne. Thursday, April 5, 2012 at The Martin E. Segal Theatre Center at the Graduate Center CUNY, NYC.

The Graduate Center, CUNY, of which the Martin E. Segal Theatre Center is an integral part, is the doctorate-granting institution of The City University of New York (CUNY).

An internationally recognized center for advanced studies and a national model for public doctoral education, the school offers more than thirty doctoral programs, as well as a number of master's programs. Many of its faculty members are among the world's leading scholars in their respective fields, and its alumni hold major posi­tions in industry and government, as well as in academia.

The Graduate Center is also home to twenty-eight interdisciplinary research centers and institutes focused on areas of compelling social, civic, cultural, and scientific concerns. Located in a landmark Fifth Avenue building, The Graduate Center has become a vital part of New York City's intellectual and cultural life with its extensive array of public lectures, ex­hibitions, concerts, and theatrical events.



SLOW DANCE IN MIDTOWN Written & Directed by Elizabeth Sarnoff who has written episodes of NYPD Blue, Crossing Jordan, Deadwood and Lost. She is the co-creator of the FOX crime/mystery series Alcatraz.

Starring Don Swayze, Meredith Scott Lynn, Nick Stabile and Tricia Small.

Somebody once said, "It's not how two souls come together but how they move apart that proves their kinship." This World Premiere play captures that moment in time. Slow Dance In Motion is set in an empty New York City bar, where fate, friendship and family secrets are up for grabs as four people, all brassy and burdened, come to terms with loss and late apologies. Simply put it's about people who love each other so desperately that they can't stand the f*cking sight of one another.

Previews begin Tuesday, April 3 with the official opening on Friday, April 6 and run through Saturday, May 12 at the Whitefire Theatre, in Sherman Oaks, CA.

FLOYD COLLINS based on a true story, with music and lyrics by Tony Award winner Adam Guettel, book and additional lyrics by Tina Landau. Directed by Allison Olivia Choat, musical direction by Dan Rodriguez, choreographed by Rachel Bertone.

On January 30, 1925, while trying to discover a new entrance to the system of underground caves that were a popular tourist attraction in Kentucky, Floyd Collins, a local caver, became trapped in a narrow crawlway 55 feet (17 m) below the surface. The reports on efforts to save Collins propelled his plight into a media sensation, with nationwide newspapers barely able to satisfy their readers' hunger for the latest news on rescue attempts. Citizens remained glued to their home radios for updates.

Floyd Collins is the musical adaptation of this true tale. On a personal level, the play is a roller coaster ride of emotions, portraying a family in crisis and the faith (and sometimes humor) they need to get through it. But it is also an exposé on media exploitation. Floyd's story and the efforts to save him were a media phenomenon of the time, among the first to sweep the nation - a nation all caught up in the modern technologies of the roaring twenties.

Floyd Collins premiered at the American Music Theater Festival, New York City, in 1994. It opened Off-Broadway at Playwright's Horizons, New York City, on February 9, 1996, directed by Tina Landau. The show won the Lucille Lortel Award for Outstanding Musical, and the 1995-1996 Obie Award for its score. The show then toured the United States and made its London debut at the Bridewell Theater in July 1999. Performances run from April 6-14 at the BCA Plaza Theatre in Boston.

4000 MILES a new play by Amy Herzog, directed by Daniel Aukin.

Featuring Gabriel Ebert, Greta Lee, Mary Louise Wilson and Zoë Winters.

After losing his best friend while they were on a cross-country bike trip, 21 year-old Leo (Ebert) seeks solace with his feisty 91 year-old grandmother (Wilson) in her West Village apartment. 4000 Miles examines how these two outsiders find their way in today's world.

Sets by Lauren Helpern, costumes by Kaye Voyce, lighting by Japhy Weideman and sound by Ryan Rumery.

4000 Miles premiered last summer as a production of LCT3, Lincoln Center Theater's programming initiative devoted to producing the work of new artists and developing new audiences. The play opens on Monday, April 2 at the Mitzi E. Newhouse Theater, NYC.

LADIES IN LAVENDER a stage version of the 2004 British film of the same name that had a screenplay by Charles Dance based on the original short story by William J. Locke.

Directed by Robin Lefevre.

It tells the tale of two sisters Ursula and Janet Widdington, who live in a close-knit fishing village in picturesque Cornwall, in 1936. When a handsome and talented young Polish-Jewish violinist bound for America is washed ashore, the Widdington sisters take him under their wing and nurse him back to health. However, the presence of the mysterious young man disrupts their peaceful lives and the community in which they live. Hayley Mills stars as Ursula and Belinda Lang, who plays her sister Janet The cast also includes Robert Duncan, Carol Macready, Abigail Thaw and Robert Rees.

It will begin performances at Nothampton's Royal & Derngate in London on April 6, prior to an official opening April 10, for a run through April 28, before embarking on a U.K. national tour.

THE COLUMNIST

John Lithgow stars as Joseph Alsop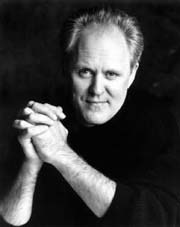 a world premiere by David Auburn. Tony Award winner Daniel Sullivan directs.

Starring Tony and Emmy winner John Lithgow, two-time Drama Desk Award nominee Margaret Colin and four-time Tony Award winner Boyd Gaines.

Colin will play Susan Alsop, wife of Joseph Alsop, to be played by Lithgow. Gaines will play Stewart Alsop, brother of Joseph.

"Columnists are kings in mid-century America and Joseph Alsop (John Lithgow) wears the crown," according to the press description. "Joe is beloved, feared and courted in equal measure by the Washington political world at whose center he sits. But as the '60s dawn and America undergoes dizzying change, the intense political drama Joe is embroiled in becomes deeply personal as well."

The creative team includes John Lee Beatty (scenic design), Jess Goldstein (costume design), Kenneth Posner (lighting design), John Gromada (original music, sound design), Rocco DiSanti (projection design) and Charles LaPointe (hair and wig design).

Manhattan Theatre Club's world-premiere production begins previews April 4 prior to an official opening April 25 at MTC's Samuel J. Friedman Theatre in NYC.

ONE MAN, TWO GUVNORS a farce written by Richard Bean, based on Carlo Goldoni's commedia classic The Servant of Two Masters.

Directed by Nicholas Hytner.

The staging has original songs by Grant Olding.

James Courden repeats his London starring role as butler Francis Henshall.

The National Theatre of Great Britain production continues in London with a new cast on the West End while 10 members of the original National cast will appear in this American premiere.

One Man, Two Guvnors also features Oliver Chris as "Stanley Stubbers," Jemima Rooper as "Rachel Crabbe," Tom Edden as "Alfie," Martyn Ellis as "Harry Dangle," Trevor Laird as "Lloyd Boateng," Claire Lams as "Pauline Clench," Fred Ridgeway as "Charlie Clench," Daniel Rigby as "Alan Dangle" and Suzie Toase as "Dolly." The company will also include Brian Gonzales, Eli James, Ben Livingston, Sarah Manton, Stephen Pilkington, David Ryan Smith and Natalie Smith.

"In One Man, Two Guvnors, Corden stars as Francis Henshall [the title's "one man"]. Always-famished and easily-confused, Henshall agrees to work for a local gangster as well as a criminal in hiding [ the "two guvnors"], both of whom are linked in a tangled web of schemes and romantic associations... none of which Francis can keep straight. So he has to do everything in his power to keep his two guvnors from meeting while trying to eat anything in sight along the way. Simple. Falling trousers, flying fish heads, star-crossed lovers, cross-dressing mobsters and a fabulous on-stage band are just some of what awaits [in the acclaimed] play…"

Mark Thompson (set & costumes), Cal McCrystal (physical comedy director), Mark Henderson (lights) and Paul Arditti (sound).

The Broadway production follows a sold-out run that opened at the National Theatre in May 2011; a UK tour; and, a popular run in London's West End that began in fall 2011. One Man, Two Guvnors recently won the Evening Standard and the London Critics Circle Awards. On March 6 Queen Elizabeth attended a performance.

Previews begin April 6 with the official opening set for April 18 at the Music Box in New York City.

OUT OF ICELAND by Drew Larimore. Directed by Josh Hecht.

Starring Michael Bakkensen, Jillian Crane and Lea DeLaria star.

"Caroline Miller (Crane), an established writer from New York, is at a loss for words when she falls off an Icelandic volcano and awakes on the couch of a complete stranger. Hal Tanker (Bakkensen) is the misplaced cowboy in charge of the grounds who nurses her back to health. Then there's Thor (De Laria), Iceland's flamboyant troll who crawled out of the television one night to warn her about something – or did she imagine that? When their truck mysteriously disappears in the middle of The Middle, Hal and Caroline must face their biggest fears in a long night in one of the most mystical places on earth. Out of Iceland is a modern day fairy tale set at the end of the earth."

Scenic design by Narelle Sissons, lighting design by Paul Whitaker, costume design by Jennifer Caprio, original music by Ryan Rumery, and sound design by Ryan Rumery and M. Florian Staab.

Presented by Culture Project, the limited engagement runs only through April 22 at Walkerspace in New York City.

IMPROV COMEDY SHOWS presented by the Magnet Theater in New York City.

A variety of performances and special events by the best of New York's improv masters and visiting international artists will be on stage Mondays through Sundays in April.

The Chosen Ones, is presented Tuesday, April 3. "Jews in comedy have been ignored for too long. To combat this trend, Magnet Theater's Jewish house team members have formed a Jewishsuper group that will be performing around Jewish high holidays. Their Jewish shows will be based on Jewish monologues from a Jewish Rabbi about the upcoming Jewish holiday."

The Friday night Sh*w is staged Friday, April 6th, and 27th.

"The Friday Night Sh*w invites audience members to anonymously write down their repressed rants, cursing-outs and sultry confessions to fuel a fast-paced brawl of improvised hilarity. The cast includes a fistful of NYC's best improvisers and Magnet faculty with credits on 30 Rock, Comedy Central, MTV, The Second City, The Onion, Just For Laughs, Story Pirates, NPR and at least one Primetime Emmy loser."

Diaz & Gausas, is presented Saturday, April 7 & 14. Magnet's owner Armando Diaz pairs with veteran improviser Christina Gausas for a once in "a lifetime improv experience."

Ephemerama, is showcased on Friday, April 20. "Ephemerama creates a hilarious and fractured landscape populated by threatening octopuses, two-timing closet monsters and presidential ninjas. A rapid-fire picture of a world that is at once quotidian and utterly bizarre and the oddballs and outcasts who, for a brief moment, just might have the chance to shine."


WHO'S WHERE


BRUCE SPRINGSTEEN AND THE E STREET BAND perform Tonight, April 1, at the Verizon Center in Washington, DC. On Tuesday begins a two nighter at the IZOD Center in East Rutherford, NJ. Friday's show is at Madison Square Garden.

STRAIGHT NO CHASER entertains Monday, April 4, at the Strand Theatre in Shreveport, LA. On Tuesday the tour stops at the Community Center in Bartlesville, OK. On Wednesday they're on stage at Dell Hall in Austin, TX. Thursday finds them at The Plaza Theatre in El Paso and on Saturday they can be enjoyed at the River Center in Baton Rouge, LA.

HUMAN NATURE performs Tuesday, April 3, at the State Theatre in Minneapolis. On Wednesday the show is at the Riverside Theatre in Milwaukee. Thursday finds them at the De Vos Performance Hall in Grand Rapids, MI. On Friday they can be enjoyed at the Benefum Center in Pittsburgh. On Saturday, April 7, the tour stops at the Akoo Theatre in Rosemont, IL.

KELLY CLARKSON entertains Tuesday, April 3, at the Nokia Theatre in Los Angeles. On Thursday she performs at the Pearl Concert Theater in Las Vegas. Saturday finds her at the Fantasy Springs Resort in Indio, CA.

CHRIS BOTTI blowing his own horn Saturday, April 7, at the Sala Kongresowa in Warsaw, Poland.

BIG BAD VOODOO DADDY gets the beat swinging Thursday, April 5, at the Sentry Theatre in Stevens Point, WI. On Friday the gig is at the Mississippi moon Bar in Dubuque, IA. Saturday the group is on stage at Orchestra Hall in Minneapolis.

BRUCE HORNSBY making music Friday, April 6, at the Craterian Ginger Rogers Theater in Medford, OR. On Saturday the show is at the Tower Theatre in Bend, OR.

CELTIC WOMAN performs Tuesday, April 3, at Assembly Hall in Champaign, IL. On Wednesday they are in the spotlight at the Music Hall in Kansas City. Thursday finds them at the Robinson Center Music Hall in Little Rock. On Friday they open a two night stand at the Orpheum Theatre in Memphis.

MOODY BLUES have a busy schedule this week. On Monday the show is at the Benedum Center in Pittsburgh. Tuesday they perform at the DAR Constitution Hall in Washington, DC. On Thursday they take to the stage at the Main Stage at Proctors in Schenectady, NY. Friday they are performing at The Hanover Theatre in Worchester, MA. Saturday's gig is at the State Theatre in Easton, PA.

DR. JOHN is joined by the Black Keys guitarist and singer Dan Auerbach to premiere hard-hitting tracks from their upcoming album, Locked Down which is out April 3. Performances April 5-7 at BAM in Brooklyn.




FINAL OVATION


HEIDI HELEN DAVIS MEMORIAL CELEBRATION a Will Geer Theatricum Botanicum director, teacher and actress, will take place Sunday, April 29.

Davis died last December at age 60 from breast cancer.

Theatricum Botanicum invites Heidi's friends and family to join together for an afternoon of sharing and to celebrate her life with good food and fond memories.

In her final days, Heidi said, "Breaking bread is one of the most intimate things people can do together. Please ask everyone to bring a dish that is meaningful to them. Something that is their specialty, or maybe handed down in their family."

Guests who would like to attend should bring a dish or drinks to share that does not require heating or refrigeration. Paper goods will be supplied.

The Will Geer Theatricum Botanicum is located in Topanga, CA.

EARL SCRUGGS the blue grass singing legend died March 28, 2012 in a Tennessee hospital. He was 88.

He was born and grew up near Shelby, North Carolina. Scruggs began playing the banjo at the age of 4 and made his first mark with "the father of bluegrass" Bill Monroe, whom he joined in late 1945.

Scruggs perfected and popularizing a three-finger banjo-picking style (now called Scruggs style) that is a defining characteristic of bluegrass music.

In 1948 he and Lester Flatt teamed up and spend the next 21 years creating musical history.

With Scruggs on banjo, Flatt on guitar, they cut classics like Foggy Mountain Breakdown, which became the defining music in the 1967 movie Bonnie and Clyde.

They also recorded the theme to the hit 1960s TV show The Beverly Hillbillies.

He was inducted into the Country Music Hall of Fame in 1985. Scruggs was awarded the National Medal of the Arts in 1992 and in 2005, Foggy Mountain Breakdown was selected by the Library of Congress as a "recording of unusual merit." In 2008 he was given a Grammys Lifetime Achievement Award.

Neil Portnow, President/CEO of The Recording Academy issued the following statement:

"Four-time Grammy winner and Recording Academy Lifetime Achievement Award recipient Earl Scruggs was a bluegrass legend and banjo pioneer. He began playing banjo at the age of four and his unique three-finger playing became known worldwide as "the Scruggs picking style." An innovator who helped popularize the banjo and helped change country music, he leaves an indelible legacy that will be remembered for generations to come. Our deepest sympathies go out to his family, friends, fans and all who have been inspired by his musical innovations."

His wife of 57 years, Louise who was also his manager, died in 2006. He is survived by two sons, Gary and Randy.

JOHN ARDEN a British playwright died March 28, 2012. He was 82.

He was noted for works which centered on social interests. One of his most famous plays is his 1959 play, Sergeant Musgrave's Dance, dealing with the realities of war and protesters against it.

He is survived by his wife and co-writer Margaretta D'Arcy and their four children.








Next Column: April 8, 2012
Copyright: April 1, 2012. All Rights Reserved. Reviews, Interviews, Commentary, Photographs or Graphics from any Broadway To Vegas (TM) columns may not be published, broadcast, rewritten, utilized as leads, or used in any manner without permission, compensation and/or credit.
Link to Main Page
---
Laura Deni



For the snail mail address, please E-mail your request.
CLICK HERE FOR COMMENT SECTION