! >
Broadway To Vegas
  
 SHOW REVIEWS CELEBRITY INTERVIEWS GOSSIP NEWS

| | |
| --- | --- |
| | |
PERFORMERS WHO LIVE DUAL LIVES - - MIRACLE IN RWANDA - - STEPHEN SONDHEIM REMASTERED - - WHEN THE LIGHTS COME ON BY FOOTBALL COACH BRIAN LETSCHER - - ERIC CLAPTON STAGES FESTIVAL - - SPAMALOT OPENS AT WYNN LAS VEGAS - - CELEBRATING THE MUSIC OF BRUCE SPRINGSTEEN - - A NAKED SIR IAN McKELLEN - - DONATE . . . Scroll Down


Copyright: April 1, 2007
By: Laura Deni
CLICK HERE FOR COMMENT SECTION
SPAMALOT FINDS ITS GRAIL IN LAS VEGAS


If there ever was a Broadway show meant for Las Vegas it's Spamalot, the musical inspired - aka ripped off - by the cult film Monty Python and the Holy Grail. The Tony award winning Broadway mounting has really been the out of town try out for the Vegas romp, which is playing at Wynn Las Vegas.

The Wynn Resort is the place where a Ferrari dealership is located in the casino. The hotel shopping mall boasts such shops as Cartier, Chanel, Brioni, Manolo Blahnik and Judith Leber. Chef Daniel Boulud has a brasserie where the dress code is "casual elegant."

The first shocker of the evening was the Spamalot audience. Looked liked they'd been bused in from a homeless shelter. As many females as males and a cross-section of ages and physical descriptions, they had something in common - tacky, out of the rag bag, had-my-eyes-shut-when-I-put-'em-on clothes. The crowd looked like they didn't have two nickels to rub together and, if they did, wouldn't have the taste to know what to buy.

The apparel challenged group proved to be ideal. Attentive, polite and totally having a good time. Author Eric Idle and director Mike Nichols should clone the entire audience.

That is what Spamalot is all about - having a good time. Pandering to the people in touch with the junior-high that still lurks inside them.

From the moment the orchestra struck up the unique overture the patrons laughed and applauded. Star of the show John Hurley portraying King Arthur, received a rousing round of applause when he walked on stage. The laughs were plentiful and the audience stood, clapped and sang along to the finale, Always Look on the Bright Side.

Broadway To Vegas enjoyed the trimmed down Vegas version of this silly, moronic delight more than the Broadway effort. Granted, the Broadway version had a slew of stars in Tim Curry, David Hyde Pierce and Hank Azaria but this show is - "Vegas, baby" - as is pointed out.

While other Broadway shows calling Sin City home - Phantom of the Opera and The Producers could have come to town with the full production, Spamalot is where it needs to be at 90-minutes. Any longer would have been just too much fun. Spamalot gets the customer in the mood to gamble, eat, drink and party on. People left the theater smiling, humming and up-beat.



Nikki Crawford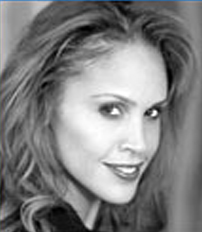 Although this effort has one known name - O'Hurley - best known as J. Peterman on Seinfeld, and ultimate champion on Dancing with the Stars - there is a lot of talent on stage. Lady of the Lake Nikki Crawford is dynamite.

The ditsy cut-ups are Justin Brill as Patsy, Harry Bouvy as Sir Robin, J. Anthony Crane as Sir Lancelot, Randal Keith as Sir Bedevere, Edward Staudenmayer as Sir Galahad and Steven Strafford as Prince Herbert.

The ensemble cast includes Carol Bentley, Richard Costa, Nikki Della Penta, Mika Duncan, Semhar Ghebremichael, Ashley Hull, Bryan Lefeber, Jeff McLean, Robert Moffat, Keewa Nurullah, Michael O'Donnell, Candy Olsen, Victoria Pence, Billy Sprague, Jr., Julie Taber, Kevin Worley and Carmen Yurich.

There is a live orchestra conducted by Wayne Green. The members include; Violins - Concert Master Rebecca Ramsey, Jennifer Jones and Lisa Viscuglia, Cello - Naldo Posella. Reeds - Stephen Dawson, and Dennis Wilson. Trumpet - Gary Cordell. Guitars - Drew Zingg. Bass - Tyler Williams. Drums/Percussion - Mark Pardy. Keyboards - Andrew Graham and Kyle Norris. French Horn - Beth Lano, one of the few female horn players who can make a living in her chosen profession. She spent years in the orchestra backing Frank Sinatra.

Leaving the showroom ticket holders are greeted by suit clad hawkers reminding everyone to stop by the gift shop where the stuff and such includes the "collector's item" can of Spam.

If the woeful knights on stage are searching for the grail, the production has found theirs in Las Vegas.

By the way, in honor of Spamalot The Wynn Las Vegas chefs decided to try something completely different – SPAM Sushi. This is being served in the employees' dining hall. No reports of illness.


NAKED IAN McKELLEN
R Jonathan Hyde (Kent) and Ian McKellen (Lear) in rehearsals for King Lear. RSC photo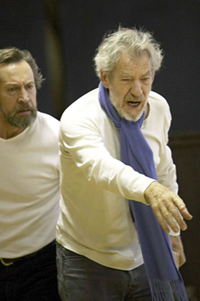 While no formal complaints were raised, warning signs will be posted that Sir Ian McKellen stands with his manhood hanging out and proud of it. Last weekend McKellen made a headline return to the Royal Shakespeare Company after an absence of nearly two decades when he took his pants off.

Although Broadway To Vegas was unable to size up the situation, the entire run is sold out.

As the title character in King Lear, at the Royal Shakespeare Company's Courtyard Theatre in Stratford- upon-Avon, McKellen, 67, tore off his clothes in the "storm scene," to stand naked in front of the preview audience. In the scene, a distraught Lear declares: "Off, off you lendings! [clothes] Come unbutton here." In most other productions the character is stopped from undressing by a Shakespearean fool.

Broadway To Vegas is unaware if McKellen has a newly formed fan club, and the RSC indicated that they had received no formal complaints, walk outs or requests for a refund. There are reports that a few in the audience were (gasp) shocked because they had received no prior warning. A spokeswoman said when the play officially opens on April 3 there would be warning notices in the foyer.

King Lear written by William Shakespeare is being directed by Trevor Nunn. Ian McKellen in the role of King Lear Courtyard Theatre, Stratford-upon-Avon, through June 21 followed by World Tour with stops at; the Theatre Royal at Newcastle-upon-Tyne July 3-7; The Esplanade in Singapore from July 19-22; Arts Centre in Melbourne July 28-August 5; St. James Theatre in Wellington from August 11-14; the ASB Theatre in Auckland staged from August 18-25; BAM in New York City with performances September 6 - 30; the Guthrie Theater in Minneapolis October 5 - 14 ending at the Royal Hall in Los Angeles with shows October 19-28.


LEADING DOUBLE LIVES - ENJOYING THE BEST OF TWO WORLDS
Rena Pertrello
They are in show business while also managing responsible, respected, successful civilian careers. For those who are capable of balancing two careers in two different worlds, the rewards are substantial. Not everybody can juggle while walking a tight rope. Those that have mastered the art have some things in common. They are; intelligent, goal oriented, focused, hard working and discerning about friends.

Broadway To Vegas spoke to several multi tasking individuals and selected a few whose stories may help others to have the courage to travel a forked road.

Rena Petrello, 33, is a math professor at Moorpark College in Northridge, CA. holding a master's degree in math. In the evening she is currently appearing in The Damsel Dialogues at the Whitefire Theatre, first opposite Nanette Fabray then Dick Van Patten, both of whom were forced to leave the show due to illness.

"The whole time I was in college I didn't do any theater," she told Broadway To Vegas. "It wasn't until I finished my degrees that I felt I was free to audition. I did Godspell at a community theater and I was bit! I've done theater since then. There is no stopping me!"

"My students think it is cool. I have had a lot of students come see my shows. A lot of my co-faculty are excited. They are constantly asking - What are you doing now? I want to come see you. There is no resentment."

"I get my teaching job done and I do a good job. I think everybody looks at me and wonders where I get all the energy. What my faculty doesn't understand is that one world really feeds the other. My theater - performing - really feeds me as a teacher. I am a better teacher because of my other world."

"For the most part I keep my two lives separate - very separate."

So far rehearsals or performance times haven't interfered with her day job.

"Honestly, almost every theater gig I've had has had evening rehearsals," she related. "However, what is new in my teaching world is that this is my first semester teaching on line. I do instructional videos for my students to watch. I hold on line study sessions. I'm starting to think that because my schedule is so much more flexible I could start auditioning for things that have rehearsals during the day."

"I do watch my diet, not for weight control, but for energy. I have issues with sugar. It makes me tired, so I just try to avoid it. I'm trying to get back into the gym, because now that I am teaching on line I don't even have the exercise of erasing the board," she laughed.

The internet age has created jobs that nobody visualized would exist.

"I never would have thought that I would be teaching from home," she exclaimed. "I really believe that if the students are disciplined they can keep up with the work. Obviously they aren't meeting me every day, so they have to be disciplined enough to lock into the course. If they are disciplined, I do believe they can be just as successful on line."

"Fortunately, my husband is supportive. He is a professor. He teaches speech and theater at Moorpark College," she said of Rolland Petrillo. "He is one of the first people I go to when I need acting help, because I think he is a brilliant acting teacher. Yes, he's honest with me. I trust him implicitly. He also coaches the Speech Team at Moorpark College which has one of the best track records in the nation.

Rena Pertrello, Damsel Dialogues author Dick De Benedictis, cast members Michael Falcone and Catrina Quintanilla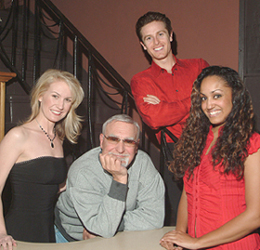 He supports my dual lifestyle, because he has it, too. He just directed The Complete Works of William Shakespeare Abridged at the High Street Arts Center in Moorpark," said Rena referring to the newly-refurbished 270-seat venue.

"When I was rehearsal for Damsel Dialogues Rolland was in rehearsals for Complete Works, so we weren't going to be seeing each other anyway, so it worked out. He teaches his classes during the day and his rehearsals are at night. We eat out a lot. We don't have a lot of time to cook," she laughed and then got serious. "We realize that there are seasons when we aren't going to see each other as much as we would like, but we know that there is an end to that season. Then there will be plenty of time to spend with each other."

Many of her students are learning valuable life skills by observing the two lives of Rena.

"I think there are a good number of students who are eager, sincere and putting in as much effort as they can to learn. Some students, especially at the community college level, aren't sure what they want to do with their lives. Because they don't have that purpose, they aren't as driven."

"My Mom has always told me - You can do everything you want to do. Just realize that you don't have to get paid for it. I share that with my students. You can have your job that pays you, so that you can meet your bills, and still do the things that you love to do. I know, for me, if I were acting only for money, I would be very poor. There just isn't enough work out there, especially in California. There are not a lot of paying theater jobs. My first love is in theater. I prefer the immediate feedback from the audience. - they laugh and cry with you. Living in the moment. That excites me very much."

"If I did have to support myself by acting, I would probably be unhappy because I would have to accept acting jobs that I don't really want. I don't want to sell soap or toothpaste. That just doesn't interest me."

"So, I consider acting my craft and I'm so fortunate that I love my day job as well. I would also argue that if somebody has the bitterness of their day job, they have got to have something that excites them - whether that be acting or something else."



Marilyn Volpe
Marilyn Volpe is founder and president of The Madison Consulting Group.

She is also a popular New York City based cabaret singer. She graduated from the University of Connecticut with a degree in English.

"I wanted to be a journalist," Marilyn told Broadway To Vegas.

"I loved words. I loved good writing. I think that is why I'm so attracted to great lyrics. I moved to Boston. I didn't have a plan, but I got a job and I started to take voice lessons at the New England Conservatory of Music - a really good school. I wasn't doing this with the idea of that I would eventually perform," she said of the ability to afford a hobby. "I really enjoyed going to those voice lessons."

She moved to San Francisco where she joined Bank of America in the early 1970's, working her way up to Vice President of Global Information Systems.

Her interpersonal skills, combined with an innate sensitivity, were a perfect match as she managed the bank's new business services operations in Hong Kong, Manila, London, Tokyo and Caracas.

"I am a late bloomer," she confessed. "I didn't sing professionally until I was 38."

Blame her show business career on the bank.

"Bank of America sent a flyer around - anyone who thinks they have talent show up in the auditorium. They were putting together a musical revue for Bank of American retirees," Marilyn recalled.

She auditioned and was awarded a solo spot.

"I was hooked! I went back to work and started thinking more seriously about performing." Her voice coach got her an audition at the prestigious Plush Room.

Suddenly successful in two distinct areas Marilyn was fortunate to have - "friends who were very supportive. I've always had great friends. I have always believed that we should surround ourselves with people who bring out the best in us - celebrate and support us, rather than people who drag us down. I am so mindful of that. Today, too, I don't have a lot of negative people in my life."

"My friends were excited for me, especially friends in the corporate world who had no aspirations to perform." Any resentment or jealousy "came from other performers," reasoned out to be "a scarcity of jobs can cultivate envy."

Of Italian heritage, Marilyn had visited Italy several time. Divorced, she put everything in storage, took a leave of absence from BAC and moved to Italy to pursue a singing career.

"I thought I knew enough Italian to get by. I didn't realize how little of the language I spoke until I got there," she laughed.

A month after arriving in Italy she got hired as a band singer. That was the start of a five-year span in which Marilyn sang and taught voice.

"People there didn't know me as a business person and they'd say what do you do? So, I thought here goes and I said - I am a singer. I felt as though I was reinventing myself, because they only knew me as a singer."

Another bold move was informing BAC that she wasn't coming back and cutting that safety net.

"I traveled around the country with the band. The Italian government subsidizes the arts. Every town, large and small, got a certain amount of money to have a festival. We would do outdoor concerts. They loved American standards, which is material that I adore; Gershwin, Harold Arlen. So it was great. Then I sang at jazz clubs, primarily in Rome. They don't make a distinction between cabaret and jazz. If you are singing standards, it is automatically called a jazz club."



Marilyn recorded her CD You Fascinate Me So at Tavern on the Green in NYC - noted for the horse drawn carriage rides.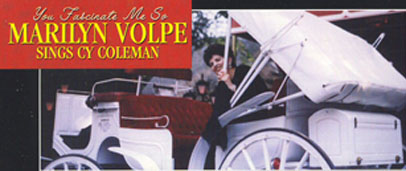 "After five years I could easily have stayed. But, I knew I wanted to move to New York City at some point. I was 43 and knew if I didn't do it then, I never would. If I stayed in Italy another five years, I'd be almost 50. So, it was practical reasoning. I wanted to see if I could sing in New York."

In 1989 Marilyn moved to NYC. "I didn't know anybody. Oh, when I think about it now - my gosh! I don't know why it wasn't more overwhelming than it was. "

"I started consulting as an independent contractor. I thought this is the way to go, because if I get some long term singing gigs, I'll have the flexibility not to work. I looked in the help wanted of the New York Times. A consulting company was looking for a consultant for a nine-month project. It turned out to be for Equitable Life Insurance."

She was singing at The Rainbow Room, Arci's Place, Algonquin's Oak Room. She appeared with Frank Sinatra at New York's Tavern on the Green.

"It was such fun," she recalled about the Sinatra event. "They were paying tribute to him at Tavern on The Green. The only thing they asked is that every performer select a number that Sinatra had recorded. I picked Cole Porter's I've Got You Under My Skin.

Equally sought after as a consultant, in 1993 Marilyn formed her own company. She started with two people. The Madison Consulting Group, which focuses on individual and small group coaching and highly targeted training solutions, started drawing the attention of some of America's premier firms. They included: American Express, CitiGroup, Deloitte Touche, Fidelity Investments, Global Crossing and more. Her business, in operation for 14 years, has grown to include more than 40 consultants and associates offering more than 65 different seminars and programs, many tailored to meet the specific needs of her clients.

Today, Marilyn holds a rare distinction as a member of both the National Arts Club and the Society of Human Resources Managers.



Genie Benson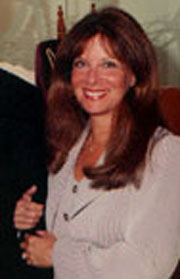 Los Angeles based Genie Benson joined Keshet Chaim Dance Ensemble as a dancer in l987 and in l988 also took on the responsibility of company administrator. She is primarily responsible for the company's development as a professional nonprofit organization which began in l983 and is presently the major professional company of Israeli folk dancers in the United States. The troupe has traveled the world over including performances in Moscow, Washington, D.C., Las Vegas, Israel and Texas.

For 35 years Genie has also worked as a dental hygienist (remember to brush and floss.) Licensed by the State of California, she received her dental training at USC. She currently works two-and-a-half days a week in that profession, which she loves. As both dancer and the administrator of Keshet Chaim, a company of 25 dancers, she shoulders a lot of responsibility.

"I sit all day as a dental hygienist. I work out twice a week with a private trainer," said the dancer who admits she has to "watch what I eat. It's a constant battle. Keshet Chaim has rehearsals two nights a week."

Like most people who live in two worlds Genie is selective about whom she permits to cross over.

"It depends upon who the patient is, but there are certainly some patients that cross over to my other world. There is some jealously, more from the civilian world," she admitted. If she's under a lot of pressure and more tense than usual - perhaps she is producing a big concert - she feels she has "to be quiet and kind of internalize that pressure. I handle it myself. I try really hard not to put it on other people in my work world."

"If you are going to be successful in either career, you have to stay focused. You have to be able to turn one off and turn the other one on when its time to do that," she cautioned.

"I may have a huge production, the ticket line ringing off the hook but if I'm with a patient I can't answer that phone. I have to find a way to make it work. Most of the time that means I have to hire somebody else to be in my office. I'm not only a performer, I'm the executive director of that company. So, I'm running the art's organization in addition to performing."



Keshet Chaim Dance Ensemble's Genie Benson and Eytan Avisar in The Negev Cowboy at the Civic Arts Plaza, LA. Photo by Glenda Hydler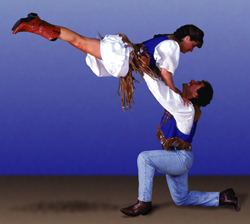 "I have my Keshet Chaim office set up so that when calls come into my office and I'm not here, my staff wear pagers and I get instant notification. When I am in between patients I can check the messages to see if it is really important, or something that I can put off until my lunch time. Usually at lunch time I'll return calls from the morning. At the end of the day I return the afternoon calls."

"But I know about the call immediately. If I'm waiting for somebody to call in and it's about a contract and that person really needs to be called back, I'll get notified of it and I'll find the time to call them back."

"People who are dental hygienists think it is cool that I have another life. That I have a balance between a scientific, very structured job and the crazy art world. It makes me this person that is very interesting, has a lot of things to talk about. They'll come in and say - what's your new project? What are you doing now? They find it interesting. They don't really find it threatening."

"I guess the main thing is that the reason I can enjoy the Company so much is that I'm not dependent upon it for my income. I earn my living as a hygienist. Whatever I do in the company, whether there is income or not, I'm doing it because I love it - the mission and what we are trying to accomplish. It allows me to dream and grow in many directions. It fulfills me as a person."

"Some of my young dancers want to be in the dance world exclusively. It's so hard to tell them that they need to get a job and just enjoy dancing. To try to be dependant upon being a performer for your whole income - you will have to give a lot up. That whole process of auditioning all the time, trying to get the next job, trying to beat the next one out. It's a world that is not fun and it's not very fulfilling. It's a very scary world. There are not many happy people in that world."

"In order to survive in both worlds you have to find something to do that makes enough money in a limited number of hours," she suggested. "I've always tried to guide my young dancers to do things where they can make money and control their schedule. If you have a job where you can't control your schedule, then you are going to be giving up a lot of your art. So, there is a need to gain a skill, get trained in something that can be done on your own schedule. Physical therapy or massage therapy. Become a CPA and have business management clients. You can do that at midnight or at 6:00 in the morning or whenever you want. "Develop computer skills and fix other people's computers. They make their own appointments, make house calls. Do software or graphics design. There are a lot of things you can do on your own timing."

Speaking of software programming.



Chris Econn's fully interactive comedy, The Boomerang Kid opens at The Powerhouse Theatre on June 8. Photo by Jenny Mohr.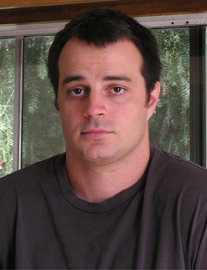 Chris Eccon, 32, born and raised in the Los Feliz area of Los Angeles makes his living as an independent software consultant, programming cell phones and ecommerce systems. On June 8 his play The Boomerang Kid opens at The Powerhouse Theatre in Santa Monica, CA.

He's a graduate of Duke University with a degree in theatre. "Initially I attended Duke on a football scholarship but a career ending injury in my second season freed up my time to explore acting and writing. I acted in several shows and won a playwright competition sponsored by the Drama Program," he told Broadway To Vegas.

"Football scholarships don't guarantee your money if you get injured," he explained. "You need to fight for it. So, I did and I did get my money. I had a full scholarship for four years, although I stopped playing football."

Like many college students he didn't pick a major until his junior year. Following graduation he headed to New York.

"I worked as an assistant in publishing. I made about $19,000 a year. I tried waiting tables for about a month. I can't serve people directly. Every time I tried to smile it came out as a sneer. That doesn't work. I just ran out of money in New York. It just wasn't working. "

He headed back to Los Angeles and lived at home. "I was a script reading for Showtime for a year and odd jobs. But I wasn't doing any theater."

As the Millennium approached the computer industry became a mega growth industry.

"There was the internet bubble," he explained. "I didn't really know anything about computers. In fact, I didn't even have E-mail when I was applying for jobs as a soft ware programmer. I really didn't even know what it was. I was, essentially, lying my way into a programming position," he confessed.

"Somebody helped me out who liked me, because they were doing that in the boom," he admitted about that phase of computer growth. "They were hiring warm bodies and trying to get enough smart people working for them. I asked them to mentor me and helped me learn how to do this."

"For a year or two I was teaching myself and asking other people to help me. I learned and it grew into a career."

He does computer programming work from home and sets his own schedule.

Some money in the bank and scheduling freedom enabled Chris to return his thoughts to the theatre. The result is The Boomerang Kid - a fully-interactive, audience-directed comedy in which the audience assumes the role of the main character, who is trying desperately to make it in life on his own without the assistance of his parents. Throughout the night, audience members will be asked to make a choice on his behalf, using touch-screen, wireless PDAs to cast their votes. They'll go through the play twice, once in the first act and once again after intermission, and experience two completely different plays. It's a different play every night - and two different plays in a single night.

"This is the first time this has been done," Chris related. "It's a touch screen. The choices show up as buttons on the touch screen and you choose one or the other."

The concept isn't cheap.

"It's like any other production cost, such as sets," he reasoned. "The devices could be transferred over to another show or venue."

He keeps his two lives separate. "It's a different crowd - the computer crowd and the theater crowd."

"No, I haven't sensed any jealously or resentment because a software programmer is going to earn more than waiting tables."

It didn't happen overnight.

"It has taken me a long time to work for the freedom to get back into the theater. I was programming on site and for companies. Because I am self taught I spent twice the amount of time that a programmer would need to spend because of the learning curves. I literally gave up most extracurricular activities to get to the point now of being able to do both. There was a sacrifice made five years ago when the only thing in my mind was to learn how to make a living."

"Now I have more freedom with my schedule and more freedom to experiment creatively. What I found out in New York is that I don't work well starving. When I didn't have any, the only thing I thought about was money."


THE MUSIC GOES ROUND AND ROUND


SUNDAY IS THE PARK WITH GEORGE

Bernadette Peters and Mandy Patinkin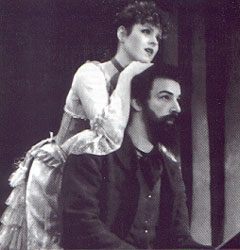 is one of four Stephen Sondheim musicals which are digitally remastered versions of the Original Broadway Cast recordings being issued by Masterworks Broadway. Others in this series are Into The Woods, Sweeney Todd and Merrily We Roll Along.

Each of these four discs, sold separately, contains exciting new additions such as rare bonus tracks, as well as new liner notes.

The inspiration for Sunday in the Park with George was the painting Sunday Afternoon on the Island of LaGrande Jatte by Georges Seurat.

The production starred Mandy Patinkin and Bernadette Peters.

In listening to this new CD the first thing that strikes the listener is the incredible ability of Bernadette Peters to enunciate while singing fast and vocal ability to deliver emotion at warp speed. Frequently when people refer to a singer's ability to convey lyrics, the reference is to a ballad. Peters can instill feelings in a heart beat.

The Sondheim compositions are moody, frequently angry and dramatic. The songs both move along the plotline as well as tell the story. It's a difficult score and Peters' singing skill is put to the test. She excels.

One of the bonus tracks is Putting It Together from a theater piece by the same name. A second bonus track is Bernadette Peters leading a cast of over 50 fellow performers in a rendition of Sunday from Sondheim A Celebration at Carnegie Hall with the chorus backed by the American Theatre Orchestra conducted by Paul Gemignani.

Sunday in the Park with George opened at the Booth Theatre in New York City on May 2, 1984, and closed October 13, 1985 after 604 performances.

MERRILY WE ROLL ALONG with music and lyrics by Stephen Sondheim with a book by George Furth. From the 1934 play by George S. Kaufman and Moss Hart.

Those who think Sondheim can only write black need to listen to this remastered CD by Masterworks Broadway. They'll discover a tuneful, mirthful, sassy, insightful and delightful Sondheim. However, this glorious musical only ran 16 performances, which is enough to make anyone retreat into the dark.

The powerful Not a Day Goes By, The Hills of Tomorrow of promises yet to be fulfilled, and the melancholy Old Friends are just three of the splendid tracks.

A plotline that moves backwards opening in 1980 with bitter, cynical characters and proceeds backward to 1955, when a high school graduating class has visions of conquering the world.

The cast includes; Jason Alexander, Tonya Pinkins, David Shine, Daisy Prince, Liz Callaway, Jim Walton, Ann Morrison, Lonny Price, Terry Finn, Sally Klein, Geoffrey Horne, David Cady, Donna Marie Elio, Maryrose Wood, Marc Mortiz, David Loud, Paul Hyams, Mary Johansen, Forest D. Ray, Tom Shea, Abby Pogrebin, Giancarlo Esposito, James Bonkovsky, Marianna Allen, Steven Jacob, Clark Sayre and Gary Stevens.

Orchestrations by Jonathan Tunick and musical direction by Paul Gemignani.

Produced for records by Thomas Z. Shepard, the recording engineer was Paul Goodman.



Broadway To Vegas is supported through advertising and donations. Priority consideration is given to interview suggestions, news, press releases, etc from paid supporters. However, no paid supporters control, alter, edit, or in any way manipulate the content of this site. Your donation is appreciated. We accept PAYPAL. Thank you for your interest.


SPREADING THE WORD


JACKIE MASON AND RAOUL LIONEL FELDER ON POLITICS AND CULTURE

Jackie Mason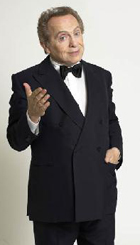 Jackie Mason, one of the true kings of comedy, is well known for his tough and outspoken position on many issues.

Together with his friend and collaborator, the well known divorce attorney Raoul Lionel Felder, he has hosted a weekly PBS talk TV series Crossing the Line and a BBC radio show The Mason-Felder Report.

Mason also has a weekly talk show on the Comcast Network.

Recently, Jackie Mason and Raoul Felder have teamed up to comment on contemporary society in their new book, Schmucks: Our Favorite Fakes, Frauds, Lowlifes, the Armed and Dangerous, and Good Guys, Gone Bad.

Thursday, April 5, at the 92nd Street Y in NYC.

WORLD WINGS INTERNATIONAL an organization designed to maintain friendships among former Pan Am flight attendants; raise money for charity; and further the legacy of Pan American World Airways, are set to attend a performance of The Women of Lockerbie at The Actors' Gang on Friday, April 6.

Playwright Deborah Brevoort returns to Los Angeles from her home in Juneau, Alaska to lead a post-performance discussion with the group, many of whom lost friends and colleagues in the bombing of Pan Am Flight 103 over Lockerbie, Scotland, the subject of the play.

Chapter president Mary Lou Schnitzer attended a performance of Lockerbie earlier this month with seven other flight attendants. "Everyone in our group has flown out of Heathrow at one time or another," she says. "It's really wonderful that The Actors' Gang was willing to take this on. It's a gut-wrenching production, but seeing it was a healing experience for me, even after all these years."

Inspired by a true story, The Women of Lockerbie is a stunning tribute to the triumph of love over hate. A mother from New Jersey roams the hills of Lockerbie Scotland, looking for her son's remains which were lost in the crash of Pan Am 103. There, she meets the women of Lockerbie who are fighting the U.S. Government to obtain the clothing of the victims found in the plane's wreckage. Determined to convert an act of hatred into an act of love, the women want to wash the clothes of the dead and return them to the bereaved families.

Performances of The Women of Lockerbie continue through May 12.


SWEET CHARITY


CELEBRATING THE MUSIC OF BRUCE SPRINGSTEEN-MUSIC FOR YOUTH BENEFIT CONCERT UJA-Federation of NY Initiative Program to Support Music Education for Underprivileged Young People.

Guest Artists: Jewel, Kenny "Babyface" Edmonds, Josh Ritter, Los Lobos, Pete Yorn, Steve Earle, Badly Drawn Boy, The Holmes Brothers, Joseph Arthur, Robin Holcomb, The Bacon Brothers, M. Ward, and others to be announced.

Thursday, April 5, at Carnegie Hall in NYC.

CROSSROADS GUITAR FESTIVAL Eric Clapton had such a good time at his last guitar festival that he's staging another one. This time the pickers and performers will convene in Chicago on July 28. The festival will feature a bevy of legenday folk. In addition to Clapton expect to see; Jeff Beck, Doyle Bramhall II, Robert Cray, Sheryl Crow, Vince Gill, Buddy Guy, BB King, Alison Krauss and Union Station, Sonny Landreth, Albert Lee, Los Lobos, John Mayer, John McLaughlin, Willie Nelson, Robert Randolph & The Family Band, Hubert Sumlin, The Derek Trucks Band featuring Susan Tedeschi, Jimmie Vaughan and Steve Winwood.

Credited throughout his career with creating the sounds in super groups, Clapton will gather the past, present and future of guitar music onto one stage for an incredible full day musical event.

Set for Toyota Park the get-together is being hailed as a cornerstone of this year's summer music festival season. All profits from the Festival will benefit The Crossroads Centre in Antigua, a treatment and education facility founded by Clapton for chemically dependent persons. Crossroads Centre also facilitates a school-based education series, Breaking the Cycle.

Since its inception, Clapton's vision for the Crossroads Guitar Festival has been to create an event where his friends and contemporaries can have fun and jam together for the benefit of a good cause.

The first Crossroads Guitar Festival, in June 2004 at the Cotton Bowl in Dallas, was an unprecedented collection of guitar icons from blues, rock and contemporary music. The sold-out show was chronicled in a 2-disc DVD that has since gone on to become one of the world's top-selling music DVD's, recently achieving the 8x platinum mark in the United States alone.


OTHER PEOPLE'S MONEY


GREASE: YOU'RE THE ONE THAT I WANT REALITY SHOW VOTERS selected Max Crumm and Laura Osnes to star as Danny Zuko and Sandy Dumbroski in the upcoming Broadway revival of Grease. The musical begins previews July 24 and officially opens at the Brooks Atkinson Theatre on August 19. The question becomes whether those who voted on line will now plunk down a minimum of $71.50 for a ticket. Premium seats are $251.50 plus service charges.



MIRACLE IN RWANDA

Leslie Lewis Sword in Miracle In Rwanda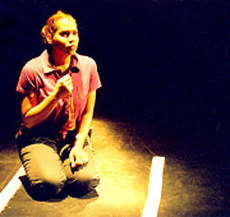 The true story of Rwandan Genocide Survivor Immaculée Ilibagiza. Leslie Lewis Sword brilliantly transforms herself into a host of characters to tell the incredible story of Rwandan Genocide Survivor Immaculée Ilibagiza, a real life messenger of hope. Last year, performer and writer Sword traveled to Rwanda with Immaculée to develop this unique piece of theater. In fact, this return of Immaculée to Rwanda was the subject of a 60 Minutes segment last December, bringing the story international attention. Immaculée's family was brutally murdered during the three-month slaughter in that began in April 1994. Miraculously, Immaculée managed to survive. For 91 days, she and seven other women huddled silently and cramped together in an undiscovered extra bathroom in a local pastor's home. Immaculée's terror escalated as hundreds of machete-wielding killers searched the house repeatedly for her without success, determined to find and butcher her. Ultimately, Immaculée moves beyond intense fear and rage, to find an uplifting message of forgiveness and compassion.

Leslie Lewis Sword, directed by co-creator Edward Vilga, chronicles these dramatic events through the interior life of Immaculée. The message is one of personal empowerment, of overcoming all obstacles through the power of faith, and ultimately finding peace of mind amidst unbelievable hardship.

Limited engagement April 5 through April 29th at the Ohio Theater in New York City.

On Friday, April 6 – Opening Night and Anniversary of the genocide - the performance will be followed by a Q & A with Immaculée Ilibagiza who will also be present for a special benefit performance on Wednesday, April 11th.

This production will travel to Edinburgh in August 2007. In addition, Stanford University will stage a full production this November 1-3, including a lecture and panel discussion with Immaculée and the creative team.

AN IMPENDING RUPTURE OF THE BELLY Written by Matt Pelfrey. Directed by Dámaso Rodriguez.

How far would you go to protect your family? An Impending Rupture of the Belly concerns Clay Stilts' desire to fortify his house in preparation for both a new baby and the apocalypse he's convinced is just around the corner. Clay worries about so many things, nuclear terrorism, avian bird flu, killer earthquakes, riots, small pox crop dusters flying over Dodger Stadium. His obsessions are sidetracked when a slowly escalating battle with a neighbor who refuses to curb his dog explodes in an impulsive act of violence. In one reckless moment, Clay's world spins out of control, becoming a microcosm for a global struggle against threats to our security, both real and imagined.

Presented by the Furious Theatre Company, previews begin April 4 with an official opening of April 7 running through Saturday, May 12. The critically-acclaimed Furious Theatre Company are artists in residence at the Pasadena Playhouse committed to edgy, innovative and original works.

SATYAGRAPHA a new production London stage premiere of Oscar nominated Philip Glass's Satyagraha, the second in the composer's landmark trilogy of 'portrait' operas about men who changed the world.

ENO celebrates the 70th birthday of Philip Glass with the London premiere of Satyagraha. This poignant new production based on Mahatma Gandhi's early years in South Africa, explores how the spiritual and political leader developed nonviolent protest into a powerful force for change, as India marks her 60th year of independence.

Making their operatic debuts are the director and designer team of Phelim McDermott and Julian Crouch, two of the founders of the pioneering performance company Improbable, who also created the West End hit Shockheaded Peter.

The ENO Orchestra and Chorus play a pivotal role in this hauntingly beautiful and spiritual ensemble piece, which is performed in Sanskrit, the melodic language of the Bhagavad-Gita (Song of the Lord), to which Gandhi referred daily.

Opens April 5 staging only nine performances. Free post-performance interview with Phelim McDermott/Julian Crouch April 7.

A co-production with the Metropolitan Opera. English National Opera in London.

THE YEAR OF MAGICAL THINKING by Joan Didion, starring Vanessa Redgrave.

Directed by David Hare; sets by Bob Crowley; costumes by Ann Roth; lighting by Jean Kalman; sound by Paul Arditti. Opened Thursday night at the Booth Theater in New York City with performances through August 25.

Decades ago having booked a client on a television show in Los Angeles, I found myself sharing the green room with Joan Didion and her husband, the late novelist John Gregory Dunne. She sat in a chair and was quiet. He was arrogant and insulting, resulting in a profound distaste for both of them. However, Vanessa Redgrave is an enormous talent who never fails to deliver a brilliant performance in anything she tackles.

DARK AT THE TOP OF THE STAIRS a revival of the William Inge play stars Tony Award winner Michele Pawk and Donna Lynne Champlin. The cast also includes Patrick Boll, Paul Iacono, Liz Mamana, Colby Minifie, Jay Potter, Jack Tartaglia and Matt Yeager.

The 50th anniversary production is directed by Jack Cummings III.

Scenic design is by Sandra Goldmark, costume design is by Shana Albery, lighting design is by R. Lee Kennedy and sound design is by Seth Guterman.

Officially opens April 5 and runs through April 21 at The Connelly Theatre in Manhattan.

WHEN THE LIGHTS COME ON is a World Premiere play by former Division I football coach Brian Letscher exploring the high-stress coaching world and the things these driven men do to the women in their lives.

Tommy Leonard needs to focus on signing a brilliant new recruit to save his career.

His new wife Jamie wants a baby now.

Surrounded by the insanity of the coaching world, it's hard to make the right call.

Directed by PRTC Artistic Director Guy Sanville, the cast will include Grant R. Krause, Michelle Mountain and Jim Porterfield.

When The Lights Come On will have a limited nine-week engagement at the Purple Rose Theatre in Chelsea, Michigan from Thursday, April 5 through Saturday, June 2 - a production is recommended for mature audiences.


| | | |
| --- | --- | --- |
| | | |
WHO'S WHERE


DIANA ROSS stars at Foxwoods Resort casino in Mashantucket, CT on Thursday, April 5. On Friday she's in the spotlight at Madison Square Garden in NYC. Saturday she sings her hits at the Borgata Hotel in Atlantic City.

CHRISTINA AGUILERA entertains Monday, April 2, at the Verizon Center in Washington, DC. On Tuesday she performs at The Wachovia Center in Philadelphia. Thursday finds her at the Continental Airlines Arena in East Rutherford, NJ. On Saturday the show is at the Nassau Veterans Memorial Coliseum in Uniondale, NY.

ART GARFUNKEL ends his tour of Germany on Tuesday, April 3 with a show at Laeiszhalle in Hamburg. On Saturday he's at the Kimmel Center for the Performing Arts in Philadelphia.

BLIND BOYS OF ALABAMA perform tonight, April 1, at the Maryland Hall for the Creative Arts in Annapolis, MD. On Saturday the show is at the Berklee Performance Center in Boston.

THE KINGSTON TRIO singing their hits at the Cerritos Center in Cerritos, CA on Friday, April 6.

JOSH GROBAN brings his Awake tour to the Save Mart Center in Fresno, CA on Wednesday, April 4. On Friday he can be enjoyed at the Sports Arena in San Diego and on Saturday he's in the spotlight at the Grand Garden Arena at MGM Grand in Las Vegas.

DOLLY PARTON has a busy week. On Monday, April 2, she sings her hits at The Point in Dublin, Ireland, Tuesday she winds up her European tour with a show at Odyssey Arena in Belfast. She then flies back and opens a three-night stand Thursday at Fallsview Casino in Niagara Falls, Ontario.

BRYAN FERRY on stage Monday, April 2, at Temprodrom in Berlin and on Wednesday the show is at Philipshalle in Dusseldorf, Germany.

RED HOT CHILI PEPPERS on stage Saturday, April 7, at the Entertainment Centre in Adelaide, Australia. On Sunday, April 8, they perform at the Sydney Myer Music Bowl in Melbourne, Australia.

THE STATESMEN OF JAZZ WITH BUCKY PIZZARELLI Friday, April 6, Smithsonian Jazz Café, Washington, D.C.




PIFFLE AND PROFUNDITIES


NOISES OFF The Alexandrinsky theatre in St. Petersburg, Russia has quickly and effectively solved the problem of cell phones ringing during performances. Russia's oldest theatre, founded in 1756, has installed equipment to block the signals.

One actor had been forced to deal with a ringing cell phone by yelling out: "Turn off that stupid phone and let me finish my soliloquy!"

Last month the Alexandrinsky became the first theatre company in the world to install jamming equipment, after polite requests to get patrons to shut off their phones failed.

The jamming system is turned on immediately before a performance, switched off during intermission and on again for the second half of the show.

Easily available on the internet, the jamming equipment is effective within a range of 50 metres (154 feet) - scrambling all mobile phone calls in the auditorium, but allowing the stage manager to communicate with actors on the green room by walkie-talkie. A second St Petersburg theatre, the Maly Drama theatre, has also introduced jamming and other theatres are expected to follow.

Next Column: April 8, 2007
Copyright: April 1, 2007. All Rights Reserved. Reviews, Interviews, Commentary, Photographs or Graphics from any Broadway To Vegas (TM) columns may not be published, broadcast, rewritten, utilized as leads, or used in any manner without permission, compensation and/or credit.
Link to Main Page
---
Laura Deni


CLICK HERE FOR COMMENT SECTION